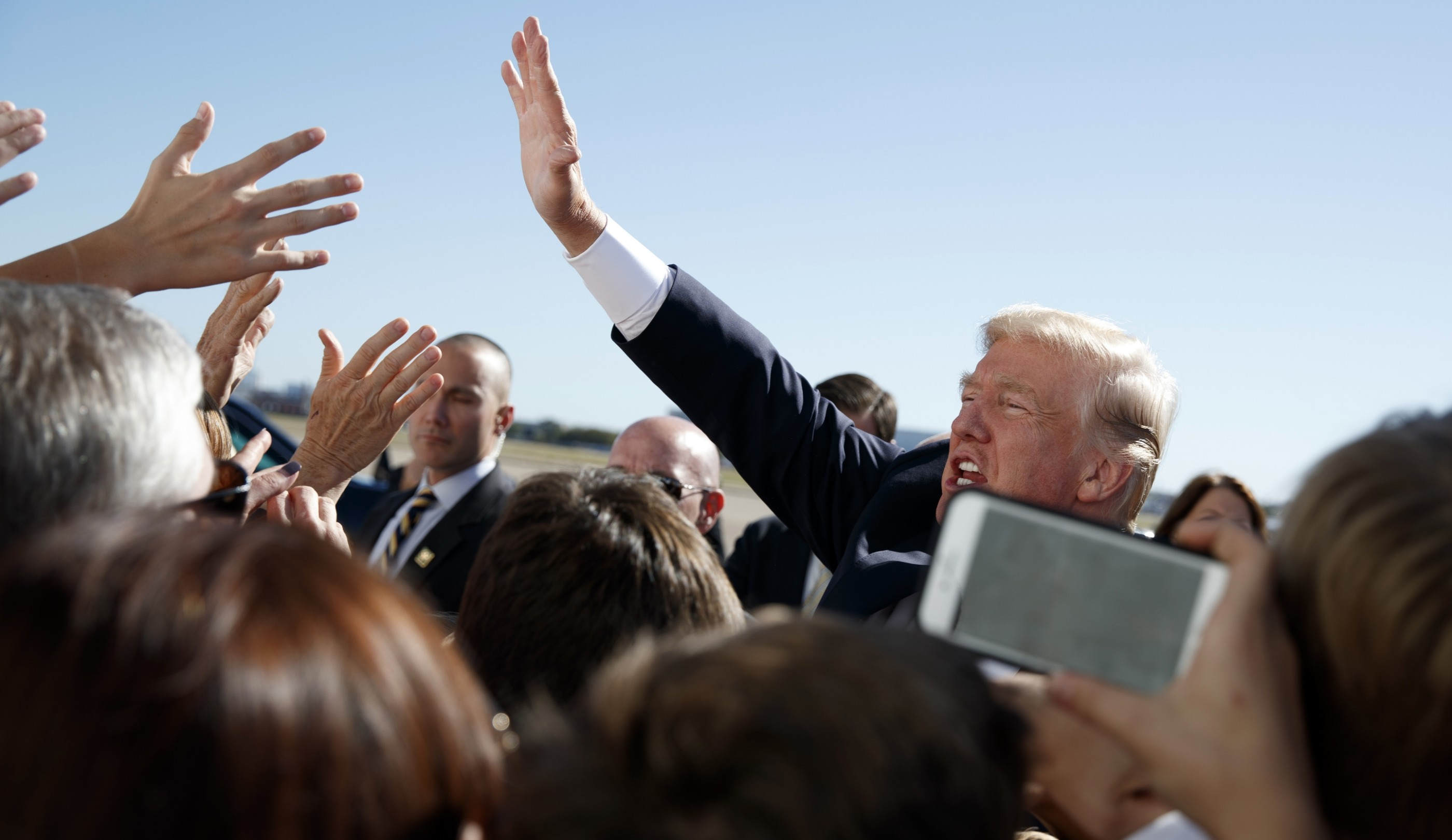 The Greatest Showman is Happiest in the Circus
Written by Brian Karem

Published on

November 29, 2017
As we head into the Christmas season, President Donald Trump, the gift that keeps on giving, is back at it. His holiday White House is working overtime to produce wonderful presents for the American people and produce meaningful holiday programs to be broadcast across the land on a number of Sinclair-friendly stations.

This morning, Trump delivered his latest Christmas present to Americans: a series of anti-Muslim videos retweeted from an account owned by a far-right political group based in the United Kingdom. One video showed a group of violent extremists shoving a teenage boy off a roof. This, of course, follows the week's (yes, it's only Wednesday) other blunders. On Tuesday, he performed the public charade of sitting between two empty chairs for photographers after Chuck Schumer and Nancy Pelosi bailed on a budget meeting when Trump preemptively tweeted he couldn't foresee a deal with the Democratic leaders. A day earlier, he assigned Mad Man Mick Mulvaney, the nation's most famous used car salesman and a man who already serves as White House budget chief, to be the acting director of the Consumer Financial Protection Bureau—even though the government agency already had an acting director.
Mulvaney, who showed up to his first day armed with doughnuts, claims he's on a mission to ensure consumers are protected but not at the "expense of capitalism." You can draw your own conclusions on that particular piece of news, but everyone should be aware that Mulvaney tried to dismantle the agency when he served in the House of Representatives.
Mulvaney faces a challenge from former CFPB director Richard Cordray, who appointed Deputy Director Leandra English to replace him, preempting Trump's appointment. English has filed suit challenging Mulvaney's leadership while the latter issued a hiring freeze. In the meantime, Judge Timothy Kelly in Washington, D.C. denied blocking Trump's appointment. Grab some popcorn; the president will definitely make sure this gift turns into a primetime special.