The first time I spoke to Michael Avenatti was three days before he was arrested. It was midnight in Washington, D.C., and I was moving about sleepless in bed. Avenatti, who's known for drinking espresso like he's Voltaire, responded to my email request for comment with an insomniac's phone call.

"The Democratic Party needs to stop bringing nail clippers to a gunfight." This was an opening warning and a consistent refrain—one the Los Angeles lawyer not only told me during our call but to potential donors and voters at an August 2018 fundraising dinner in Iowa. Now that the one-time presidential hopeful is no longer some Democrats' best hope, and now that he has petered from headlines and teetered from his position as the Blue Wave's savior, I can't help but notice his quip sounds like more of a lament.

"The Democrats nominated the most qualified person ever to seek the presidency, man or woman, and all that experience meant nothing. A traditional politician doesn't match up against Trump. We saw 16 traditional politicians lose to him in 2016."

Avenatti still believes he could have been that non-traditional candidate who finally breathed life and soul into the cadaver of the Democratic National Committee. For a brief moment, it seemed like Democrats thought so too. After all, he was in a unique position to do it. In what would become the first of two conversations, Avenatti admits to Playboy that he was about 30 days out from deciding whether to declare a presidential run. Two weeks later after our first call, on December 4, he made an announcement on Twitter: "I have decided not to seek the presidency of the United States in 2020. I do not make this decision lightly—I make it out of respect for my family."

Precipitating this, Avenatti had been taken into custody for alleged domestic assault. The reporting (and hot takes) surrounding his arrest would change again and again after TMZ broke the story because the tabloid network, as per its reputation, made no attempt to confirm the most basic facts. For example, Avenatti's ex-wife told BuzzFeed that she wasn't even with him on the night he allegedly assaulted her.

But the casual reader rarely peeks beyond the headline. For most people, TMZ's sensational headlines were as airtight as The New Yorker's fact-checking department, and that reporting has forever scandalized the California lawyer as a man who had once beaten his ex-wife until her face was "swollen and bruised."

Michael Avenatti, loud in every definition of the word, was a magazine profile writer's wet dream.

"I anticipate suing TMZ for their absolutely irresponsible reporting," Avenatti tells me. He then calls out news organizations for allowing TMZ to replace actual journalism by using it as source material. "Many news organizations have standards and requirements regarding their reporting. You can't [bypass] those standards by just saying 'according to TMZ.'"
Avenatti tells me that the only thing TMZ got right was that he was arrested. However, Los Angeles police soon declined to pursue felony domestic violence charges. By then, his rising star had dimmed.
Avenatti's come-up, which followed the announcement that adult performer Stormy Daniels had retained him in what appeared to be a lawsuit aimed at the president, spurred countless glossy profiles that almost always painted him as the cultural and intellectual antithesis to President Donald Trump. The
New York Times Magazine
wrote
"like Trump, Avenatti is all Freudian id, loudmouthed and cocky"
while
The Washington Post
branded Avenatti
a "foil" to both Donald Trump and the president's former attorney, Michael Cohen
. Writers liked to mention his icy jawline, his penchant for Tom Ford and his adoration of bejeweled watches and cars so fast they blur the landscape like watercolors. Michael Avenatti, loud in every definition of the word, was a magazine profile writer's wet dream.
When he appeared in a blue suit outside the Los Angeles Police Department's Pacific Division
on November 14th to give a statement,
Avenatti remained a portrait of intensity. He began by thanking the "hardworking men and women of the LAPD" before launching into a barking defense in which he told us that he was "looking forward to a full investigation."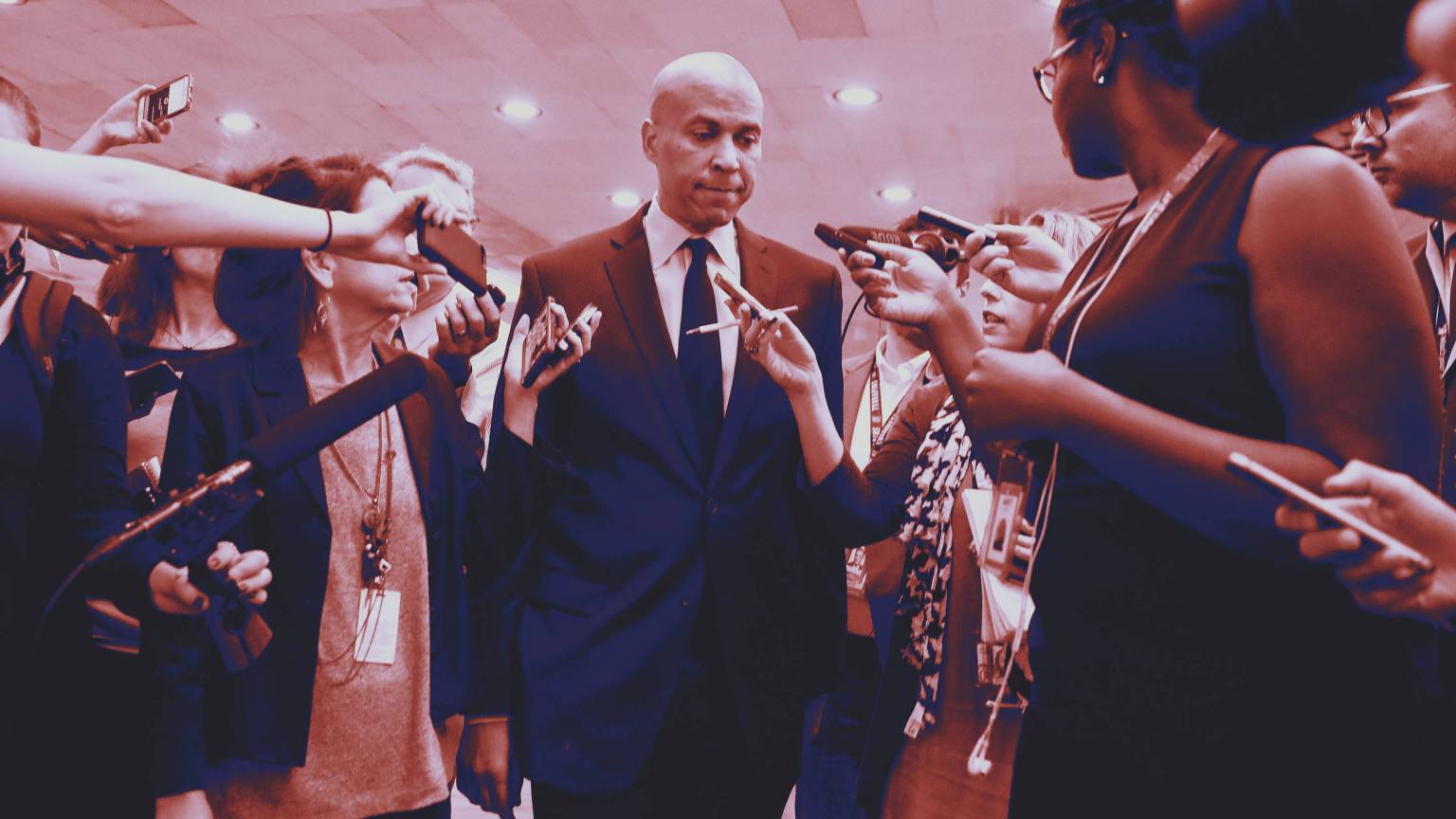 But on that poorly-lit California night, when he loudly exonerated himself, nobody seemed to care that Michael Avenatti considered himself innocent. In fact, nobody seemed to care about Michael Avenatti at all. There were a handful of cameras peering at him in the lonely West Coast darkness, and it barely rippled the news cycle.
Something had changed.
---
Over a two-month stretch, between March 7th and May 10th, Avenatti whipped through 108 major network television appearances across 64 days. You couldn't visit the dentist or have a drink at a hotel bar without seeing Stormy Daniels's lawyer talking politics in some network studio; he even made it on to
The Late Show With Stephen Colbert,
paired with
Trump's short-term communications director, Anthony Scarmucci
in a friendly debate.

But even before his arrest, he started to fade from the green rooms. The constant flood of Avenatti soundbites started to slow to a trickle. Why? When I ask about this, he becomes defensive.

There's no question I've had an influence on Democrats becoming more aggressive and the idea that the Democrats are going to have to nominate a fighter in 2020.

"I don't know why you would think that. I've gotten all kinds of media exposure everywhere I've gone. I pick and choose more. I'm purposefully not going on television because I don't have to be on as much anymore. It's a strategic decision."

After our late-night phone call, he emailed me a list of articles concerning him and a screenshot of his name mentioned in Politico Playbook, a newsletter read almost exclusively by Washington junkies within kissing distance of a Congressperson. Like Trump, he seems to compulsively read everything published about himself.

He claims he has talked to nearly two dozen superdelegates and senior leaders in the DNC who told him that he "has to run."

Avenatti's Trump-esque need to pimp himself out into any news cycle led him to make moves that now, from a distance, seem unwise.
During the Kavanaugh hearings,
he introduced Julie Swetnick, a woman who made salacious claims against Kavanaugh before later walking them back in an NBC interview. A panicked cohort of Democrats on Capitol Hill flooded CNN's inboxes to anonymously blame Avenatti for sticking his head into the Kavanaugh hearings and causing irreparable harm to the critical advancements they had made against the judge. Looking back, some believe Avenatti's TMZ-esque parading of Swetnick reverberated both in and outside of Washington so badly it all but confirmed Kavanaugh to the most important bench in America.
Yet Avenatti calls the Democrats' efforts to blame Kavanaugh's confirmation on him "laughable," saying "I travel around the country, people laugh at that. They attempted to use the Kavanaugh hearings to kneecap me and take me out of the mix." Senate Judiciary Chairman Chuck Grassley, meanwhile, referred Swetnick and Avenatti to the Department of Justice for making false statements to Congress. But Avenatti shirks it off, telling
Playboy
"Chuck Grassley didn't even go to law school, which is apparent from his referral … he is an absolute moron."
Not one to stay away from trending news, the attorney soon went to attack
Tucker Carlson,
claiming he was representing a man the Fox News host assaulted at a Virginia country club. As proof, he posted a choppy video that showed Carlson arguing with somebody at a bar. Carlson claimed that Avenatti's client insulted his daughter; Avenatti responds by telling
Playboy
that Carlson "is an absolute punk" and "is absolutely full of shit." In a harangue that now feels like the pugnacious final stand of a man who wants to go down swinging against all his enemies, Avenatti says that he's "coming after Tucker Carlson."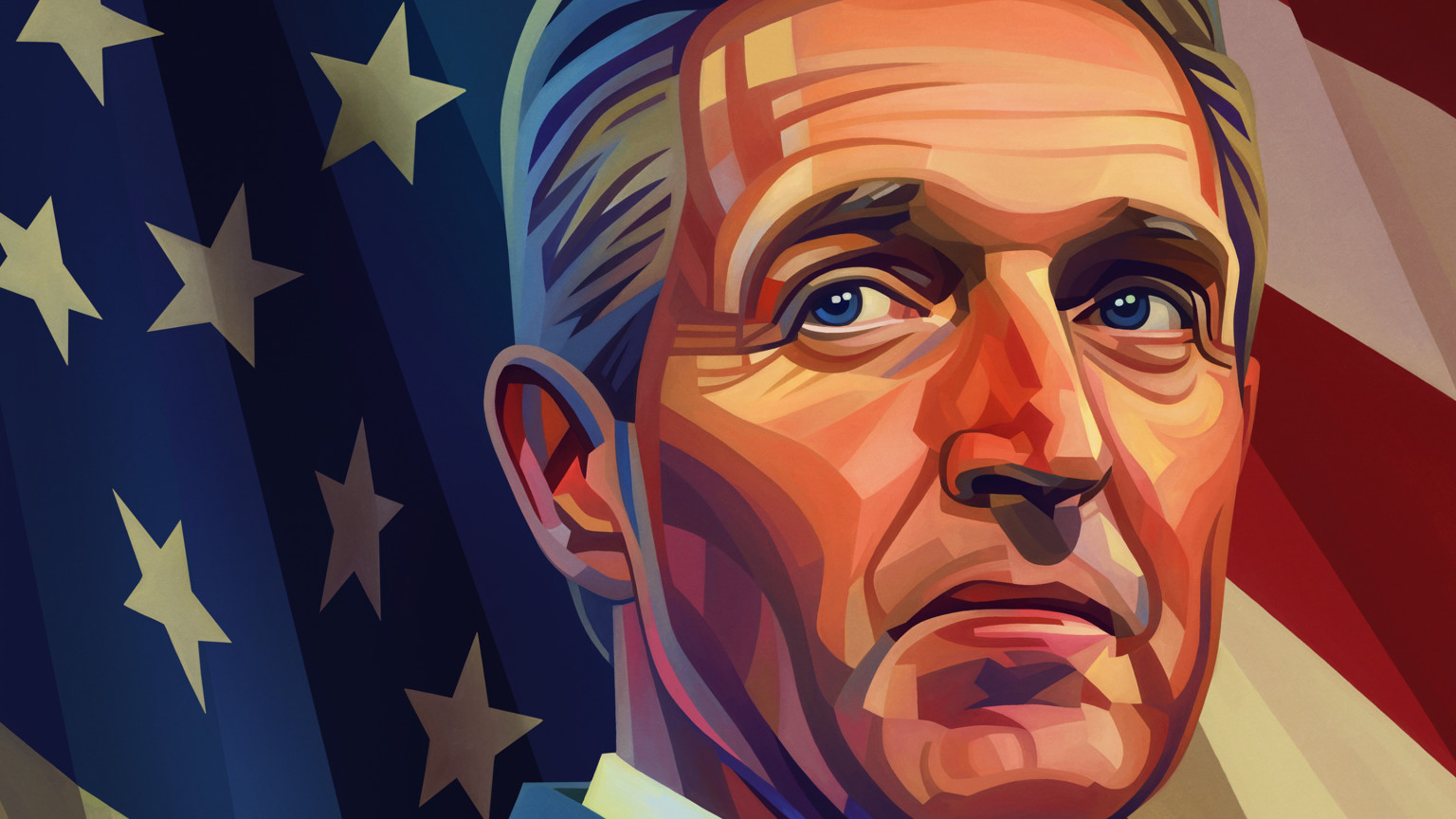 "He's used to having people roll over and not having the means to fight back. We're going to teach him a lesson. Tucker loves to play offense, but we're about to find out how much of a defensive player he is," he says.
In our phone conversations, it is obvious that Avenatti had harbored serious presidential ambitions. He boasts he got "multiple standing ovations" after speaking at the fund-raising dinner in Iowa, the state known as the early testing ground for presidential hopefuls. Moments later he adds, "I've been to almost 20 states now and everywhere I go I'm met with incredible enthusiasm for a potential run. People are very surprised upon hearing me speak." He claims he has talked to nearly two dozen superdelegates and senior leaders in the DNC who told him that he "has to run."
On Trump, he says bluntly, "Donald Trump is terrified of me. Donald Trump doesn't want to run against me."
Good news for Trump: He won't have to.
To Avenatti's credit, his fingers were all over some of the year's most important dialogues, for good and for bad, and those will remain despite his self-banishment from D.C. politics. He tells
Playboy,
"There's no question that I've had an influence on the process relating to the Democrats becoming more aggressive and the idea that the Democrats are going to have to nominate a fighter in the 2020 campaign. There's a number of people talking about running who have a chance at the nomination but won't beat Donald Trump."
It's impossible to say if Avenatti is the reason Democrats hoping to run against Trump are adopting more adversarial styles—but they are. You see it in
Senator Cory Booker
saying he was willing to be kicked out of the Senate for releasing confidential documents in the Kavanaugh hearings and in Obama's Attorney General Eric Holder saying, "When they go low, we kick them."
Perhaps the marrow of Avenatti's rise and fall is the knowledge that Americans have not matured in our search for the next president. With Avenatti out of the race, there are few larger-than-life personalities that could straighten the backbones of Democrats who are not just beleaguered, but tired of playing nice with a president hell-bent on destroying the remains of political decorum. Perhaps the glory of Avenatti may not be what was, but rather, how he has taken the Democratic party to task more than any other self-described Democrat since 2016.
The problem is, the party was never on his side. But neither was Trump's.