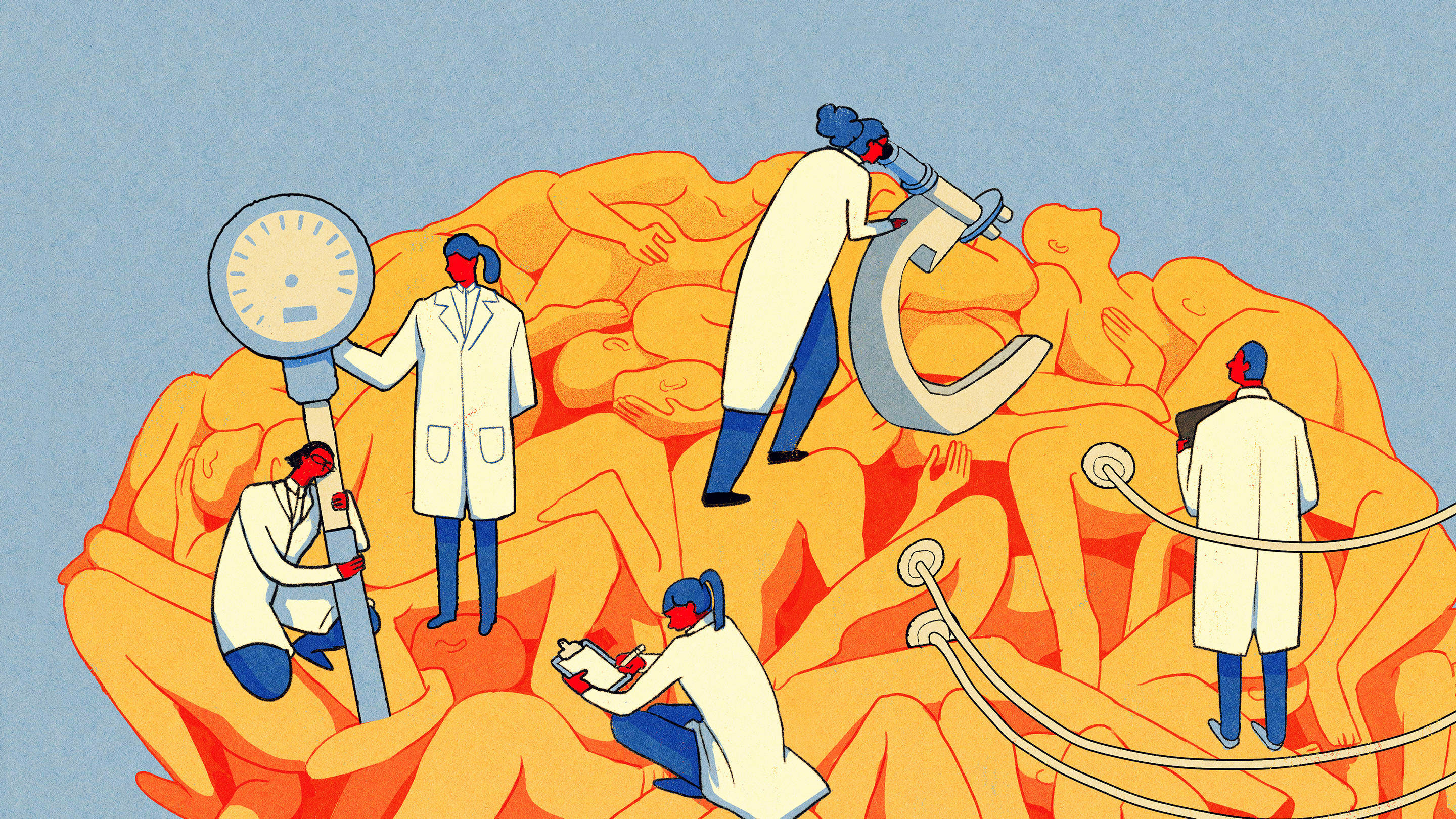 The Next Generation of Sex Researchers Will Redefine How We Think About Sexual Orientation
Written by Debra W. Soh
Illustration by Angelica Alzona

Published on

July 06, 2018
One of the perks of writing about sex research for a living is getting to keep a close eye on up-and-coming sexologists, particularly in the realm of sexual orientation research. This particular area of study is—without fail—thought provoking, managing to fascinate the best of us and infuriate even the most reasonable.

So, it takes courage to pursue this kind of work, and this column is a hat-tip to the next generation of sexual orientation scientists and the remarkable things they're discovering. As you'll see, in addition to publishing cutting-edge research, they are challenging our previous assumptions of what it means to be gay,
straight
,
bi
or asexual.
Sexual orientation is predicted by our genes
After a stint researching hemorrhagic fever viruses, including ebola, with the U.S. Army,
Matthew Bramble
went on to complete his PhD in human genetics at UCLA. He
published
findings from his dissertation in a top-notch journal,
Nature's Scientific Reports,
demonstrating that testosterone alters the programming of neural stem cells responsible for brain development.
He now works as a staff scientist at Children's National Medical Center in Washington, D.C. and is a National Institutes of Health Fogarty Global Health Fellow. His research continues to investigate how hormones like testosterone and estrogen effect genetic programming during early brain growth. This month, he'll be sharing his findings at the
International Academy of Sex Research's conference
in Madrid.
The sex toy market for heterosexual men has been limping along for awhile now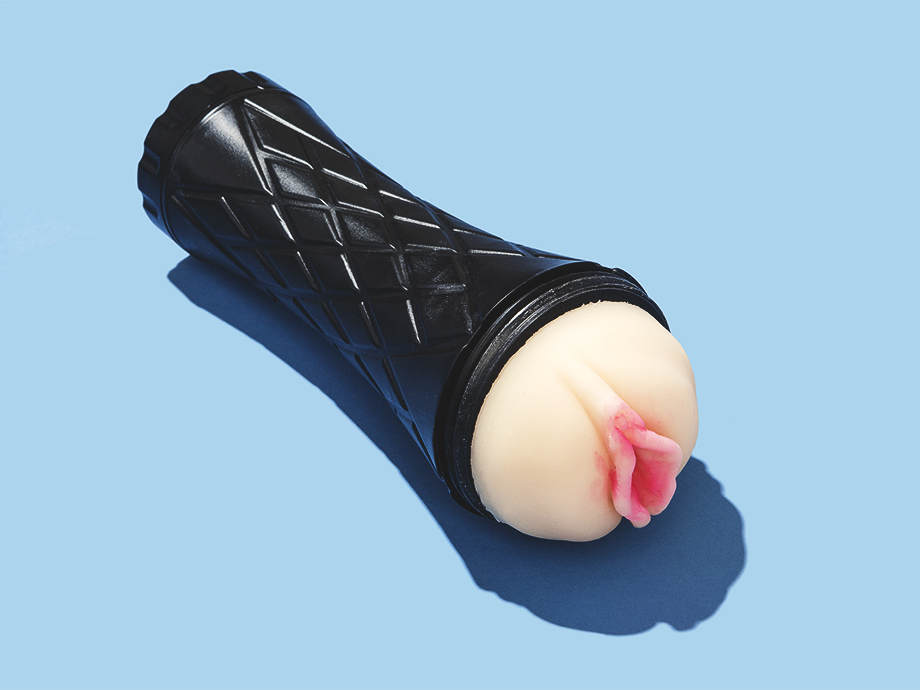 "What I have found greatly suggests that hormonal exposure to both XX [female] and XY [male] neural stem cells during development has the ability to reprogram them, possibly setting in motion the early changes that contributes to one's sexual orientation," Bramble says. His work adds to the growing body of research in
genetics
and
brain imaging
, suggesting that sexual orientation is biological and likely the result of several different developmental factors.
Bramble is openly gay and tells me that, in addition to many conversations he had with a supervisor during his undergraduate degree, his family history also played an influential role in inspiring him to pursue sex research. A number of his family members are also gay, including his maternal grandfather, two of his grandfather's brothers and several cousins. He tells me his passion for the field stems from wanting to find the answers to questions he's had for many years. "Based on my family tree, it always seemed like there was a clear biological influence [to being gay]," he says. "What that is still remains unknown."
Sexual orientation is about more than the gender you're attracted to
After six years in graduate school,
Kevin Hsu
is nearing the end of his PhD in clinical psychology at Northwestern University. "Before anyone asks: Yes, I can see the light at the end of the tunnel," he jokingly tells me. After winning the prestigious Ira and Harriet Reiss Theory Award for
his research,
he's been invited to present a plenary address at the Society for the Scientific Study of Sexuality's meeting in Montreal this fall.
When we talk about sexual orientation, we are usually referring to whether a person is attracted to women, men, both or neither. "But there are other dimensions," Hsu explains. In recent years, sexual orientation has
evolved
to include the way we think about paraphilias (unusual sexual interests) and the age ranges we find ourselves most attracted to. For example,
erotic-target identity inversions
are a category of paraphilias that describe how some of us are sexually aroused by the idea of
being
who or what we find arousing. For example, some men who are sexually attracted to women become aroused at
the idea of being women.
Currently, our knowledge of sexuality is fairly narrow, and only recently has there been any significant progress in the scientific study of sexual orientation.

As for age preferences, most of us—whether we are gay or straight—are
teleiophilic
, attracted to sexually mature adults. But for a small minority of adults, their sexual preference falls outside of this age category. Some are
mesophilic
, which is a preference for middle-aged people (yes, this includes MILFs and DILFs), and as uncomfortable as it might make us feel, others have a preference for young children.
"Research on sexual orientation and paraphilias is important for better understanding the diversity in our sexual orientation and sexual experiences," Hsu says. "Currently, our knowledge of sexuality is fairly narrow, and only recently has there been any significant progress in the scientific study of sexual orientation." In the case of pedophilia, studying it from the perspective of being a phenomenon that
cannot be changed
will help us better understand how to prevent child sexual abuse.
Culture influences the way in which sexual orientation is expressed
Sex research is booming in Canada, and the University of Lethbridge, in the Prairies of Alberta, is known for being a hotspot. Rising stars
Lanna Petterson
and
Scott Semenyna
are in their third year of doctoral study in university's the Evolution and Behavior program. Both have been awarded major scholarships from the Canadian government to conduct their research.
Petterson studies men who have sex with biological males. In Western cultures, the majority of same-sex attracted males present as gay men, but in many non-Western cultures, like those found in Samoa and Mexico, they present as a third-gender, called the
fa'afafine
and
muxes
, respectively. (In Samoa and Mexico, third-gender individuals who were born male consider themselves a third gender, as opposed to female.) Unlike gay men, who usually have sex with one another, these third-gender males do not follow the same behavior; they instead have sex with men who would, in the Western world, be considered straight.
It's an important question, Petterson says, because "evolution is all about producing viable offspring. So, it is counterintuitive that people would make mating decisions that reduce the chance that they will pass on their genes." Her research measures eye-tracking, pupil dilation and
viewing time
, in addition to using sexual attraction questionnaires, to determine whether differences in
cultural expectations
explain why men in these cultures are more open to sexual experiences with third-gender males. She's returning to the field later this month to conduct more research.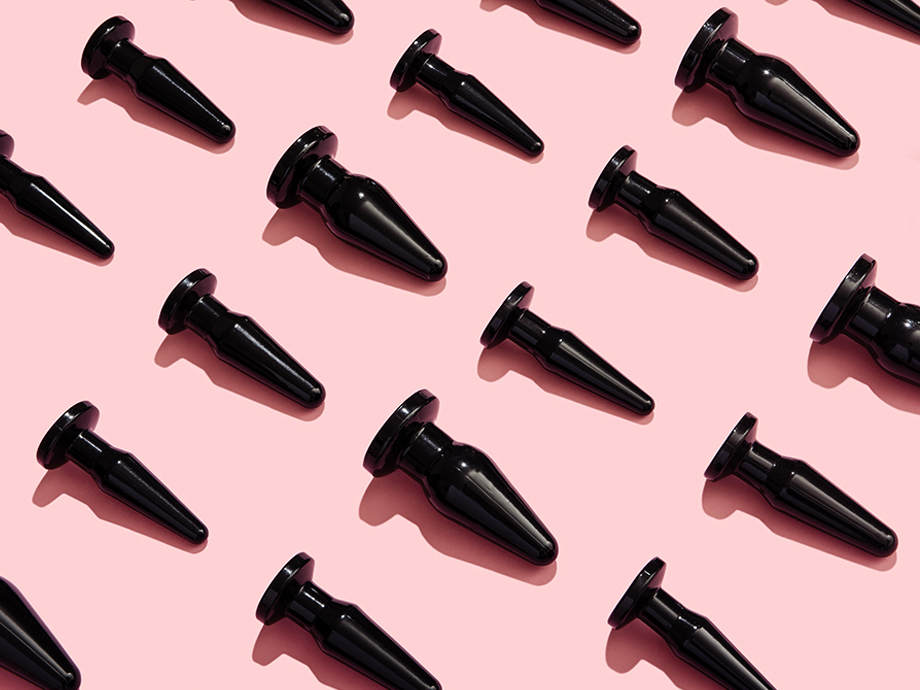 The media's fascination with pegging signifies a seismic shift in how we think about sex and gender
Semenyna uses cross-cultural research methods to study the prevalence of intersexual (or between-sex) competition as it relates to male same-sex attraction. Since third-gender males have sex with men, this means they must compete not only with one another, but with women also, for sexual mates. This is in contrast to what we typically see in Western culture, in which gay men only compete sexually with each another. This creates a unique type of competition in the human mating marketplace, and Semenyna's work seeks to understand the cultural consequences of this dynamic.
For example, women in these cultures have many more sexual competitors than women in Western cultures, and this may have implications for reproductive outcomes. Like Bramble, Semenyna will be presenting his findings at the International Academy of Sex Research's conference this summer, and he's curious to hear what people think about it. His research offers clues to not only
the origins of sexual orientation
, but human behavior, more broadly.
Despite differences in how same-sex attraction in males presents itself, the fact that
fa'afafine
are
about as common in Samoa
as gay men are in Western cultures—around two to four percent of the population—once again points to a biological basis of male sexual orientation that is consistent, regardless of culture.
"Culture modifies the expression of an underlying trait (male same-sex attraction)," Semenyna says. "Biology potentiates, and culture elaborates."
---
Debra W. Soh holds a PhD in sexual neuroscience research from York University and writes about the science and politics of sex. Her writing has appeared in Harper's, the Wall Street Journal, the Los Angeles Times, the Globe and Mail and many others. Follow her and her writing
:
@DrDebraSoh
.
Read More of Debra W. Soh's Columns