President Donald Trump dove headfirst into the culture war when he recently issued an executive order that purports to address the so-called free-speech crisis on college campuses. The order, which makes federal research funding contingent on adequately protecting free speech, is largely a symbolic gesture since all it does is tell universities that they must comply with existing law.

But to conservative "free speech" crusaders, the move is far from meaningless. To them, the supposed free-speech crisis has never been about federal law. It's not even about free speech, and it's certainly not about genuine interest in promoting the free exchange of ideas in higher education. Rather, it's about politics, power, and the fight to seize control over college campuses, which conservatives
increasingly view
as the next major battleground in a heated culture war. And in Trump, they've found a powerful ally to take up their cause.
The notion that free speech is under attack on college campuses has been thrust into the headlines by a series of high profile incidents, limited in number but outsized in media coverage. Trump cited one such incident to justify his executive order, telling the story of conservative activist Hayden Williams, who was punched in the face at the University of California, Berkeley, while hanging posters with slogans such as "This is MAGA country" as part of a recruitment event for the conservative advocacy group Turning Point USA. Neither Williams nor his alleged assailant are Berkeley students, but that detail was swept aside by the right-wing pundits and culture warriors looking for any opportunity to bolster the narrative that college campuses are hostile places for conservative students.
Indeed, if you were to listen solely to Fox News voices like Sean Hannity, Tucker Carlson, or Laura Ingraham, you might be inclined to believe America's educational institutions are in the grip of a full-blown free-speech crisis. The refrain is familiar: Colleges, once hailed as bastions of free expression and open debate, are
devolving into insular safe spaces
where liberal professors coddle students with trigger warnings as right-of-center speakers are chased off campus by hordes of intolerant, indoctrinated snowflakes. Recent studies, however, suggest otherwise. Of note, a 2016 Knight Foundation survey found college students who support speech restrictions on campus are outnumbered more than two to one by those who don't. Furthermore, according to a January 2019 analysis published by the Niskanen Center, threats to free speech and academic freedom on college campuses are declining sharply. In 2018, the number of campus speaker disinvitations reached its lowest level in a decade, and the number of faculty firings for political speech dropped to just eight, with a nearly even distribution among liberal and conservative professors.
Generating outrage and being disinvited or deplatformed has become a goal in itself, to the point that conservative speakers have even faked such incidents.

That said, a threat to the free expression of ideas at colleges and universities is looming, but it isn't coming from students, professors or leftist indoctrination. It's coming from conservative organizations that fund a so-called "free speech" movement that aims to exploit on-campus confrontations for political gain. With campuses doubling as breeding grounds for the next generation of political leaders, a network of right-wing groups has ramped up their targeting of these institutions to further sow national discord and inject conservative ideology into student groups and campus culture. At the same time, they're also quietly supporting legislation that shuts down any pushback.

One of the most prominent players is Young America's Foundation, which spent more than $8 million on campus events in 2015. Described as a "conservative youth organization" that seeks to "restore sanity" on college campuses, YAF has been a fixture of the mainstream conservative movement for nearly half a century. Vice President Mike Pence has spoken at several YAF conferences, former Attorney General Jeff Sessions was a member of the group, and former Breitbart executive chairman-turned-White House chief strategist Steve Bannon has worked with the organization. Author Ann Coulter, White House senior policy advisor Stephen Miller and National Rifle Association senior advisor Chuck Cunningham are also part of the YAF network.

Between 2005 and 2015, YAF spent more than $50 million on campus speaking events. In 2016 the group funded 111 speakers on 77 campuses nationwide. As it operates nationally, YAF has made a name for itself by deploying controversial public figures—from anti-Islam hard-liners such as Robert Spencer, Pamela Geller and David Horowitz to mainstream conservative figures such as Ben Shapiro and Rick Santorum—to speak on liberal campuses, knowing it could provoke a backlash that can later be exploited as "proof" of a free-speech crisis. In fact, generating outrage and being disinvited or deplatformed has become a goal in itself, to the point that conservative speakers have even faked such incidents to get more attention.

Many of these states have passed legislation based on a model bill, the Campus Free Speech Act, designed by the right-wing Goldwater Institute.

In addition to paying for speakers, YAF coordinates with campus organizations to host "free speech" events and sponsor "boot camps" where students are taught to confront liberal classmates and professors with aggressive tactics. These activities earned at least one university-based YAF chapter, at Michigan State University, the official designation of a hate group—the only student hate group in the country. The chapter was designated as such for hosting white supremacist speakers, organizing a "Koran desecration contest" and creating "Catch an Illegal Alien Day."
While YAF may be the most well funded and deeply connected of the conservative groups participating in the campus free-speech wars, it's far from the only one. Take, for example, the Leadership Institute, which positions itself as an activism-centered group that trains foot soldiers, or Campus Correspondents. The organization is linked to James O'Keefe's Project Veritas, which tried to discredit
sexual-harassment allegations
against Alabama Senate candidate Roy Moore in 2017 by providing false testimony to
The Washington Post
. According to a letter penned by O'Keefe requesting donations, the Leadership Institute's Campus Correspondents are "freedom fighters" tasked with learning "how to defeat the radical left." They seek to "bring down professors and school officials," "stop the advance" of "dangerous leftism dead in its tracks" and "fight back against" the "growing insanity" of liberalism on campus "before it destroys our country." The institute also runs the Campus Reform project, which calls itself a "watchdog to the nation's higher education system" focused on "expos[ing] bias and abuse on the nation's college campuses." On its website, Campus Reform enthusiastically recruits students to join it in fighting back against the "evil empire" of leftism in higher education.
Turning Point USA, which brands itself as a "24/7-365 activist organization," is another key player in the battle to redefine free speech on campus. The group, led by communications director Candace Owens, has been accused of organizing staged confrontations. It also launched Professor Watchlist, a database of professors tracked for their supposed liberal or leftist ideologies. According to a Media Matters investigation, most of the alleged incident reports cited on the Watchlist come from overtly biased activist groups like the right-wing Leadership Institute, which is a partner of Turning Point USA and receives funding from many of the same donors. Far from being a vehicle to promote free speech, the list is widely viewed as a threat to the academic freedom of professors, many of whom have reportedly faced harassment, threats and calls for their dismissal after having their names added to the list.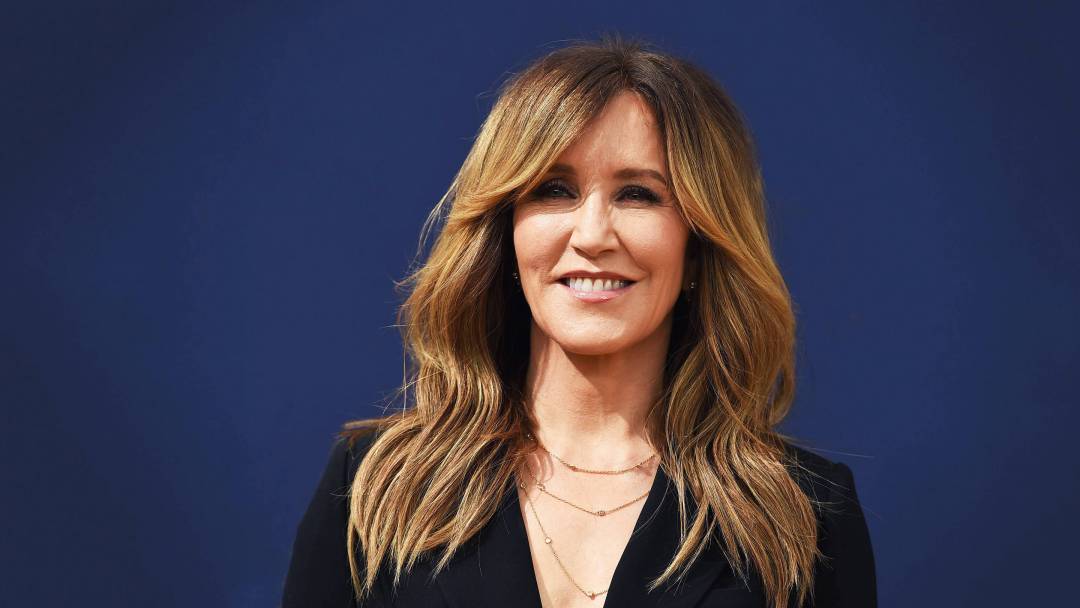 The mega college scandal, involving Felicity Huffman, should make us rethink the college experience
In a cynical twist, the same conservative donors backing these organizations are also pouring money into efforts to stifle campus dissent, with such investments already paying off in the form of draconian anti-free-speech legislation. In the first few months of 2017 alone, Republican lawmakers in at least eight states introduced so-called campus free-speech bills that prohibit students from engaging in protest in a way that "disrupts" the speech of anyone who has been invited to speak on campus. By March 2018, similar bills had been introduced in at least 16 states, half of which have already passed. In total, 25 states have introduced legislation purporting to protect free speech on campus by cracking down on student protests, encouraging harsh punishment for banned categories of protest and mandating how universities deal with issues related to hate speech and harassment.

Many of these states have passed legislation based on a model bill, the Campus Free Speech Act, designed by the right-wing Goldwater Institute. The organization is bankrolled by the Koch brothers and the Mercer family, two of the country's most prominent megadonors who, along with the DeVos family, are also among the most influential donors pouring money into campus groups like YAF, Turning Point USA, and their affiliates. The implications of the Goldwater legislation are chilling. In states where the model bill is passed, colleges can impose academic and legal sanctions on student protesters for "shouting down" a speaker or engaging in other expressive acts , including chanting and singing , during demonstrations. In Wisconsin, which passed a particularly harsh version of the bill, students who are found to have disrupted the free expression of another person (including non-members of the university) can be expelled after a third strike. The model legislation also seeks to effectively force universities to allow any and all speakers on campus and prevent administrators from disinviting speakers.

Trump's executive order is clearly an outgrowth of the right-wing "free speech" movement. Turning Point USA founder Charlie Kirk was in the audience when Trump signed the executive order, which Kirk referred to as "the culmination of Turning Point USA's tireless work to break the left's stranglehold on campus."

Under the guise of free speech, right-wing donors are pumping millions into an orchestrated effort to force their political agenda onto college campuses.

While the order is relatively toothless, it still has the potential to scare colleges and universities into overcorrecting for a problem that doesn't even exist in the first place. When faced with the prospect of losing federal research funding, it's inevitable that some administrators will end up making decisions that they otherwise wouldn't. This could mean giving preferential treatment to conservative student groups and speakers or allowing hate speech on campus to avoid being accused of censorship. In other instances, it could lead to administrative overreach that
infringes on the academic freedom
of faculty members. Perhaps most troubling is that the consequences are likely to be shouldered largely by those whose voices are already marginalized. When those with less power criticize or question the speech of those with more power, the act tends to be interpreted as defiant, unruly, or out of line. When the roles are reversed, the act is rarely noticed. This biased tendency to differentially judge the morality, legitimacy, and acceptability of speech acts will almost certainly creep into decision-making processes at universities, resulting in disparate and unjust outcomes for students and faculty alike.
Ultimately, conservatives don't just want freedom of speech — they want the freedom to speak their mind and the right to police, silence, and punish those who oppose their speech or express their dissent in the wrong way. Under the guise of free speech, right-wing donors are pumping millions into an orchestrated effort to force their political agenda onto college campuses. And when they run into pushback, they cynically accuse their critics of censorship and cite it as evidence of a free-speech "crisis." In fact, it exists only because they manufactured it. So yes, free speech on campus is facing a reckoning. But as with all things political, one need only
follow the money
to find the real threat.