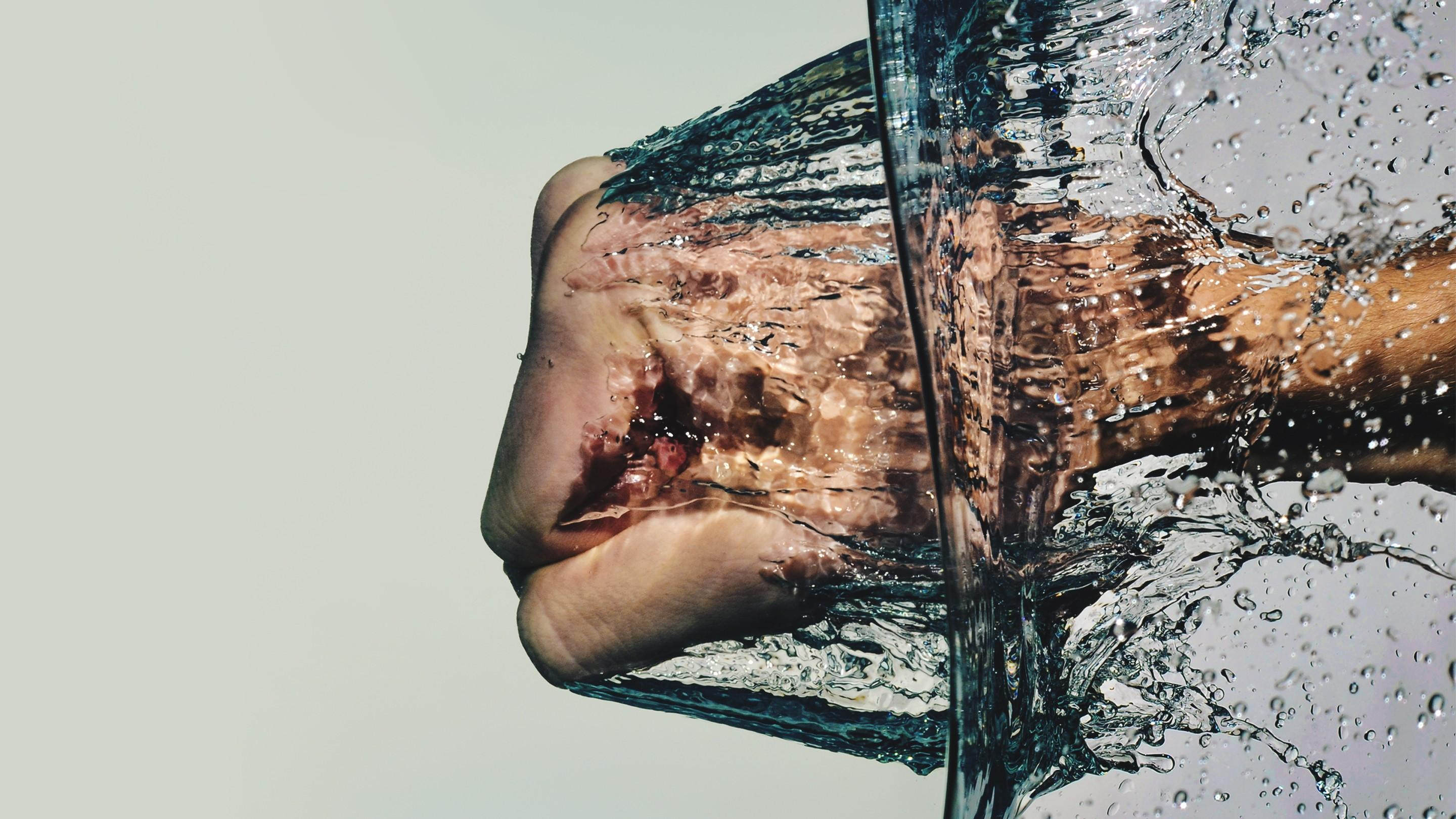 The Other F-Word, Or the Rise of Our Most Misunderstood Sex Act
Written by Sofia Barrett-Ibarria

Published on

May 01, 2018
"Fisting" is exactly what it sounds like—penetrating a sex partner with one's entire hand. For a lot of people, anything involving large insertions like a fist can sound kind of intimidating, and for others, fisting may be a tried and true part of their sexual repertoire. Either way, whether you're a beginner or a newbie, there's a lot to love about fisting. With plenty of lube and patience, fisting is anything but scary, and it's so much more than some weird, jokey fetish thing you only hear about in porn. Fisting can be totally fun (otherwise, why would anyone do it?), is totally underrated, and has a long history as a completely radical, transgressive and subversive sex act.

According to writer, sex educator and adult entertainer Andre Shakti, how you feel about fisting may depend on who you are and who you sleep with. In queer communities, for example, fisting is considered far less taboo than it is among heterosexual people—in fact, it's fairly common, and seen as an extremely intimate, anti-patriarchal experience.

"Fisting is beloved by queers because, in part, it's a radical, revolutionary sex act," Shakti tells me. "Think about it: If you were socialized as feminine in our culture, you were taught that your sexual role was to be the 'receiver,' while those socialized masculine were taught to be the 'penetrator.' Fisting allows for an abolishment of gender roles and norms in the bedroom, and gives those not born with an attached penis an opportunity to penetrate one another with a part of their body. It's not only a patriarchal 'fuck you,' but it's an incredibly intense, intimate, emotional act."

Because of its association with queer communities and female pleasure, fisting is also an incredibly stigmatized and politicized act. Back in 2014, fisting and several other sex acts including face-sitting, spanking and female ejaculation were essentially banned from pornography in the United Kingdom for being potentially "life-endangering," a decision that disproportionately targeted independent producers of queer, BDSM and femme-dom porn.

Like many sex acts associated with women's pleasure or queer sex, fisting has often been relegated to circles of "extreme" or taboo porn, when it's really just one of many ways to connect and bond with a sex partner that doesn't involve an attached penis. Aside from feeling good, fisting subverts the attached penis-centric sexual script that many of us, queer or straight, have been taught to prioritize, when in reality there are so many ways to penetrate a partner that don't include a penis. In this sense, as Andre Shakti suggests, a fist in your partner is a fist in the face of the patriarchy.

Like many sex acts associated with women's pleasure or queer sex, fisting has often been relegated to circles of "extreme" or taboo porn.

Another factor that often plays into the fisting taboo is the idea of so-called vaginal "tightness," and that fisting or other penetrative sex acts can make someone's vagina "loose." According to Shakti, this fear of overstretching the vagina is an anxiety that frequently comes up in her touring fisting workshops. Though this idea is often based in sexist beliefs about what vaginas are "supposed to" look like or feel like, Shakti explains, fisting isn't always accessible for everyone: "What I tell folks is that while anyone can certainly try fisting, that it's not built for every body. Some folks do just have hands that are too big, or vaginal canals that are too small! I say this in the context of their current partnerships, of course, because another big part of me believes that there's a perfect 'glass slipper' out there for every fist—and vice versa!"

Tightness, Shakti tells me, is often a result of weak Kegel muscles, which can affect the internal positioning of the body's organs and sometimes lead to pelvic prolapse. In other words, having a "tight" vagina might sound hot, but tight muscles are less likely to have any impact on a partner's pleasure or sensation and more likely to make your insides saggy over time. A little stretching now and then can be a good thing. Though fisting does have a strong association to queer communities, it's really for everyone (who's physically comfortable doing it), and it's totally safe. As with any sex encounter, anyone who wants to partake should make sure they're equipped with the proper knowledge—and watching fisting porn doesn't count.

"One of the reasons I teach folks about fisting is to make it feel less scary and more accessible to audiences outside of the queer community. Of course, there are plenty of heterosexual folks out there who have discovered fisting for themselves already via porn consumption. But while porn certainly has its merits, the vast majority of it shouldn't be used as educational material! So I try and fill in the gaps that fisting porn has left around 'why' and 'how,' with an emphasis on consent and safety."

Fisting is one of the most tragically misunderstood sex acts there are, which is a shame. But with plenty of patience, care and lube, practically anyone—no matter who you are or what kind of equipment you're working with—can have fun doing it.