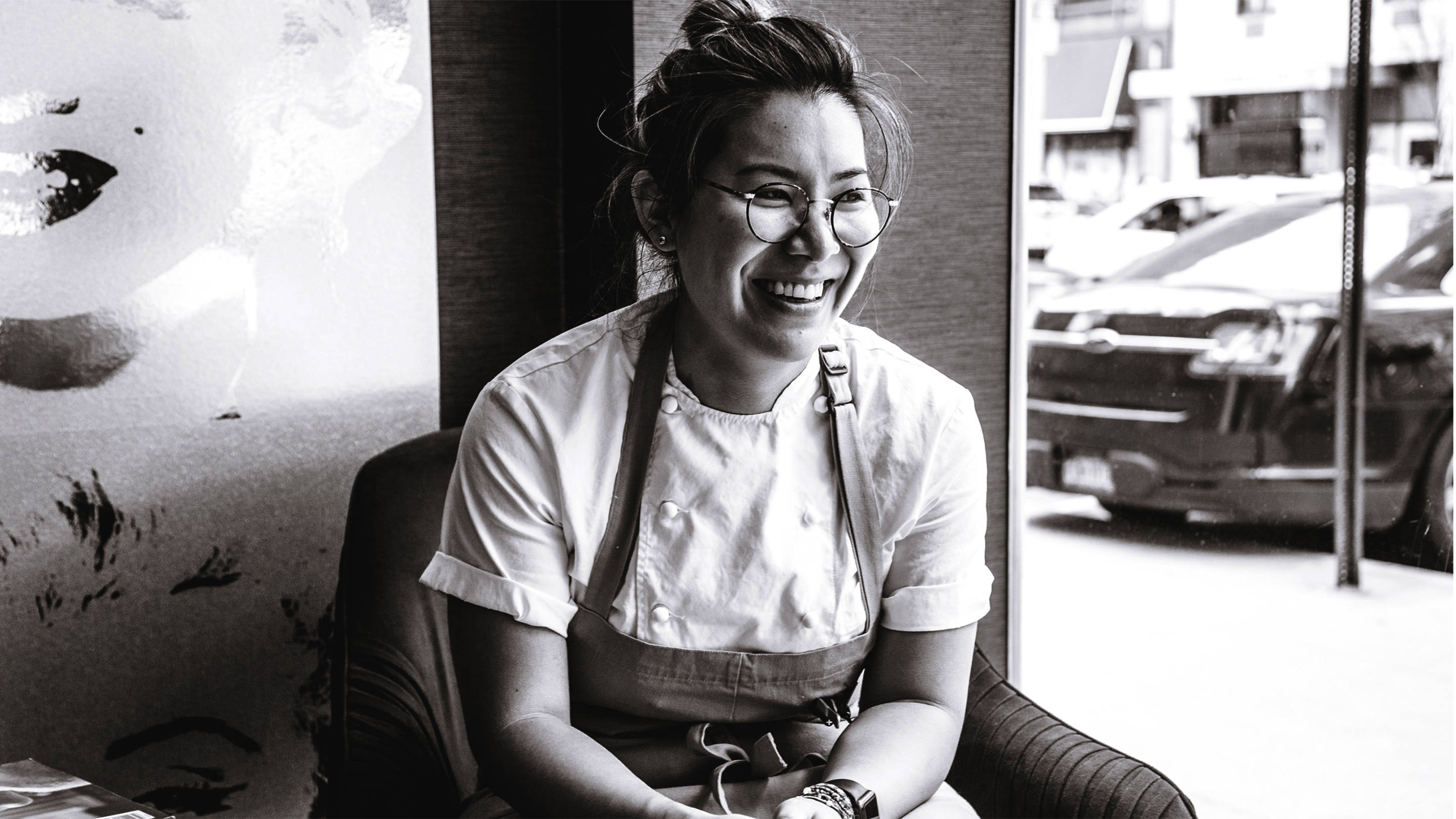 Inside the Playboy Club New York: Head Chef Tabitha Yeh on the Sexiness of Simplicity
Written by Anna del Gaizo
Photography by Evan Woods

Published on

September 13, 2018
The allure of the kitchen is almost folkloric. There's a magic that takes place there, whether in a home or restaurant, and not just because of the mystique we often attach to food. It's the heart and soul. It's only natural that a true chef possess both in hefty measures. Chef Tabitha Yeh doesn't just get particularly vibrant when discussing and describing the cuisine she creates. You get the sense the kitchen is her genuine happy place, and the state of mind is contagious. Now as the Head Chef for the Playboy Club New York, she intends to invite that sense of euphoria out of the kitchen and onto the tables. She's also heading up the only restaurant in New York to offer olive-fed wagyu miyazaki steak. We're not hesitating to RSVP yes.
How did you end up here at the Playboy Club?
I was in Shanghai helping open some restaurants there. Then from there I helped do a tasting
for Playboy
and the team brought me on to do a venue.
You got quite a bit of experience in different restaurants though, right? Especially for a young chef.
I started cooking when I was in high school just because I was like, "What am I supposed to do after college?" Then my family's into restaurants, as well. They have Chinese restaurants, two in New Jersey and one in Long Island. When my grandma got married, she didn't even know how to cook rice. She and my grandpa came from Taiwan and they bought a restaurant here. Her first restaurant in Chinatown got written up by
The New York Times.
One of their restaurants in Jersey has been open for 30-plus years. So my grandma's pretty awesome. She's still 80-something and she like, when she's back in town she'll still work in the kitchen pulling tickets, sitting on her little stool.

So you did an internship right out of high school.
Yeah, at Per Se. It was hard to get in just because they don't take any interns. It was my third time trying to get internship there. And on the third time they said yes. I also attended the Culinary Institute of America in Hyde Park. And then I went to Vegas to finish school for Bachelor's. So from there, in Vegas, I worked with Michael Mina and also Masa Takayama, who has Masa and Bar Masa here in New York.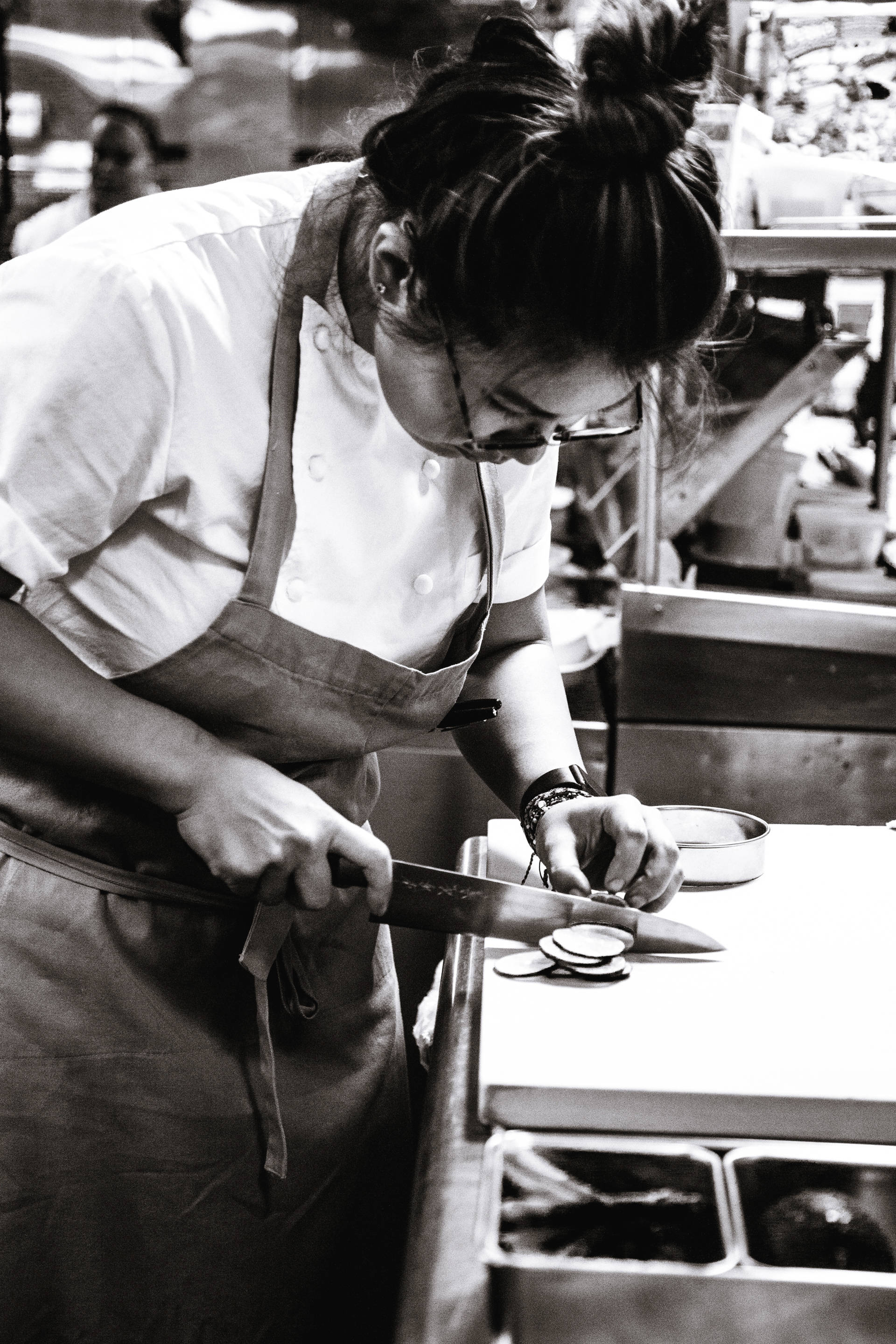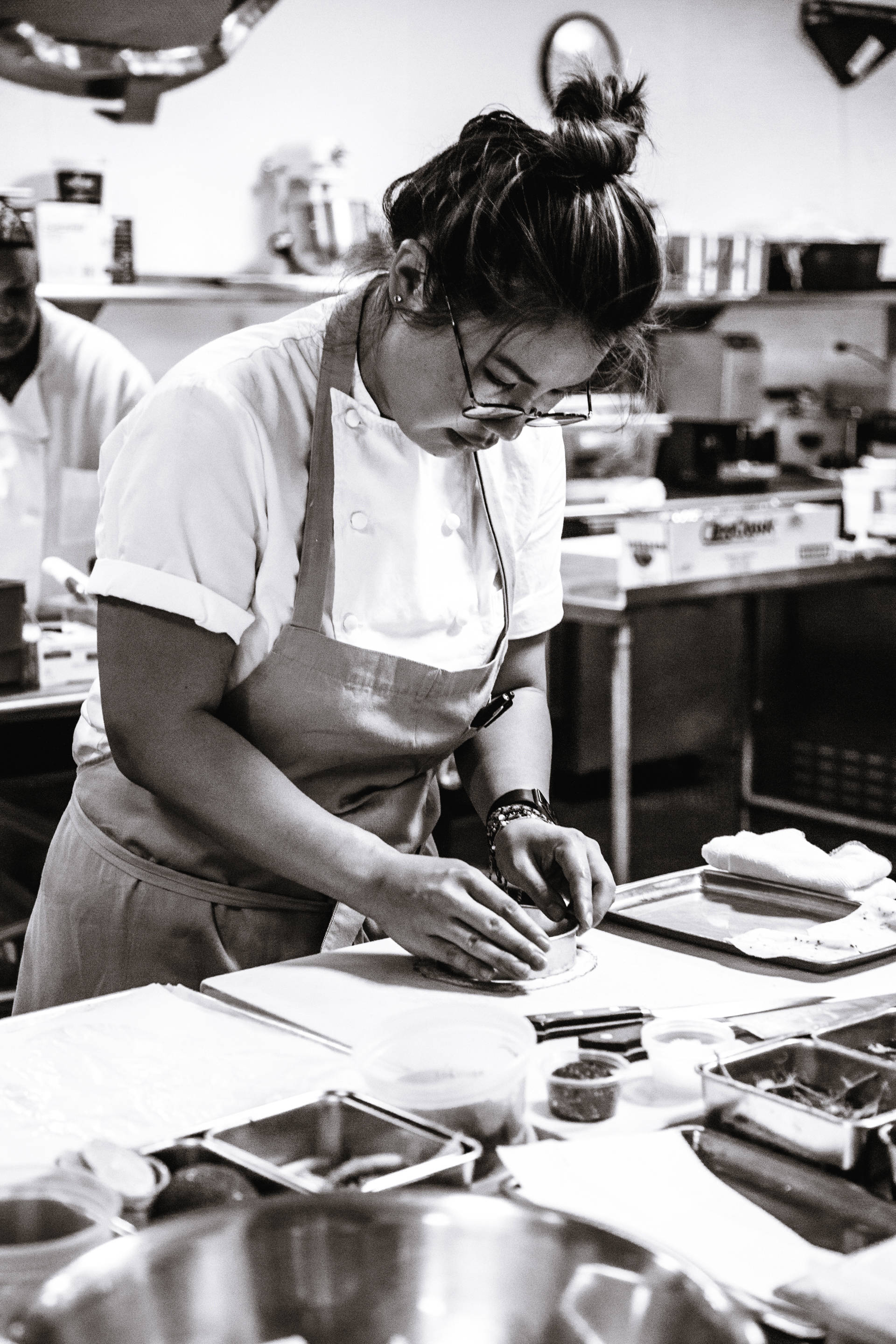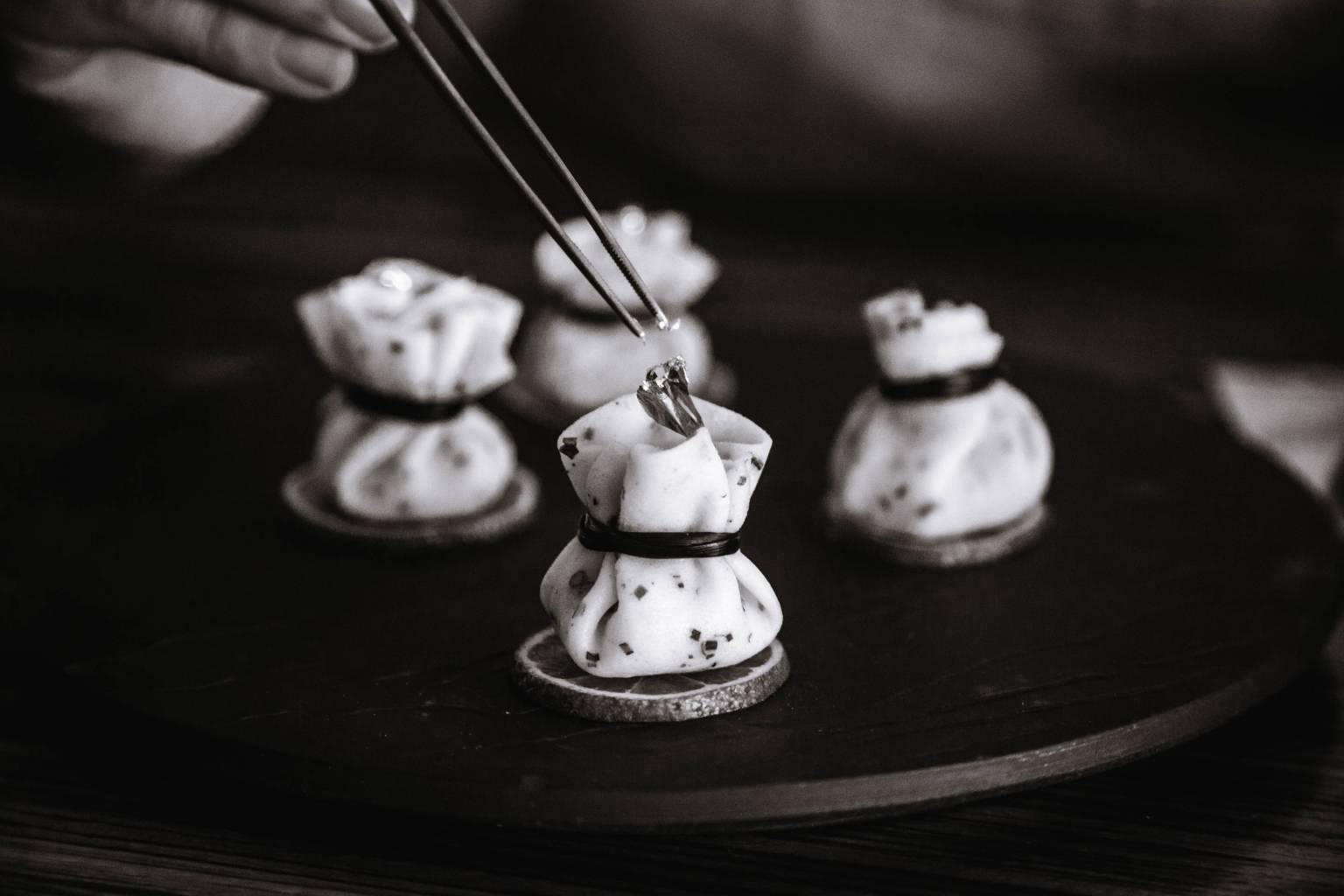 What's your favorite restaurant in New York at the moment?

I love Pasquale Jones. Legacy Records is really close to
the Playboy Club
, so I always go there.

What about a favorite type of food?
I loveJapanese food, Italian, Korean, Chinese.Like, noodles are my thing. Bowl of noodle soup: That's my jam.

What's it been like designing the menu for the Club? It's probably not to noodle-centric.
It's been a lot of fun working with Richie Notar [Playboy Club New York's former Creative Director]. I'm learning a lot from him. He's a cool character. There's a lot of work put into the menu.I think we've landed at a good place. It's a good mix. We have our classics, bringing us back to old New York, like steak frites anda really good burger with Wagyu.Like it kind of tastes dry-aged actually, the meat. Really simple.

We'll go to the farmers' market for ourcrudité. It's so simple, but the vegetables you get there are just awesome. The food is really approachable and not pretentious. We have really good products that make you want to come back and then also bring out a little bit of fun. Like we're making an ice cream out of Fruity Pebbles. We we have this dessert called Gold Bar that Richie and I are working on right now. It's really nice chocolate. We put Rice Krispie treats in it. Just kind of like a fuck you, you know? I'm super-stoked about that!
What do you think is like the sexiest dish you can serve?
The Miyazaki beef. It's all about the texture. It's buttery. It's like a super-luxury. So I would say that dish is one of the sexiest.

And if you're going to order one thing on the menu?
Well, there's the Miyazaki again. That might be my one thing. We're also doing these beggar's purses.It's kind of an ode to Barry Wine. He did this dish called a Quilted Giraffe, which is like a crepe with crème fraiche and caviar. We worked with a purveyor on the Kaluga caviar, which is from Russia and China. That's a really cool dish.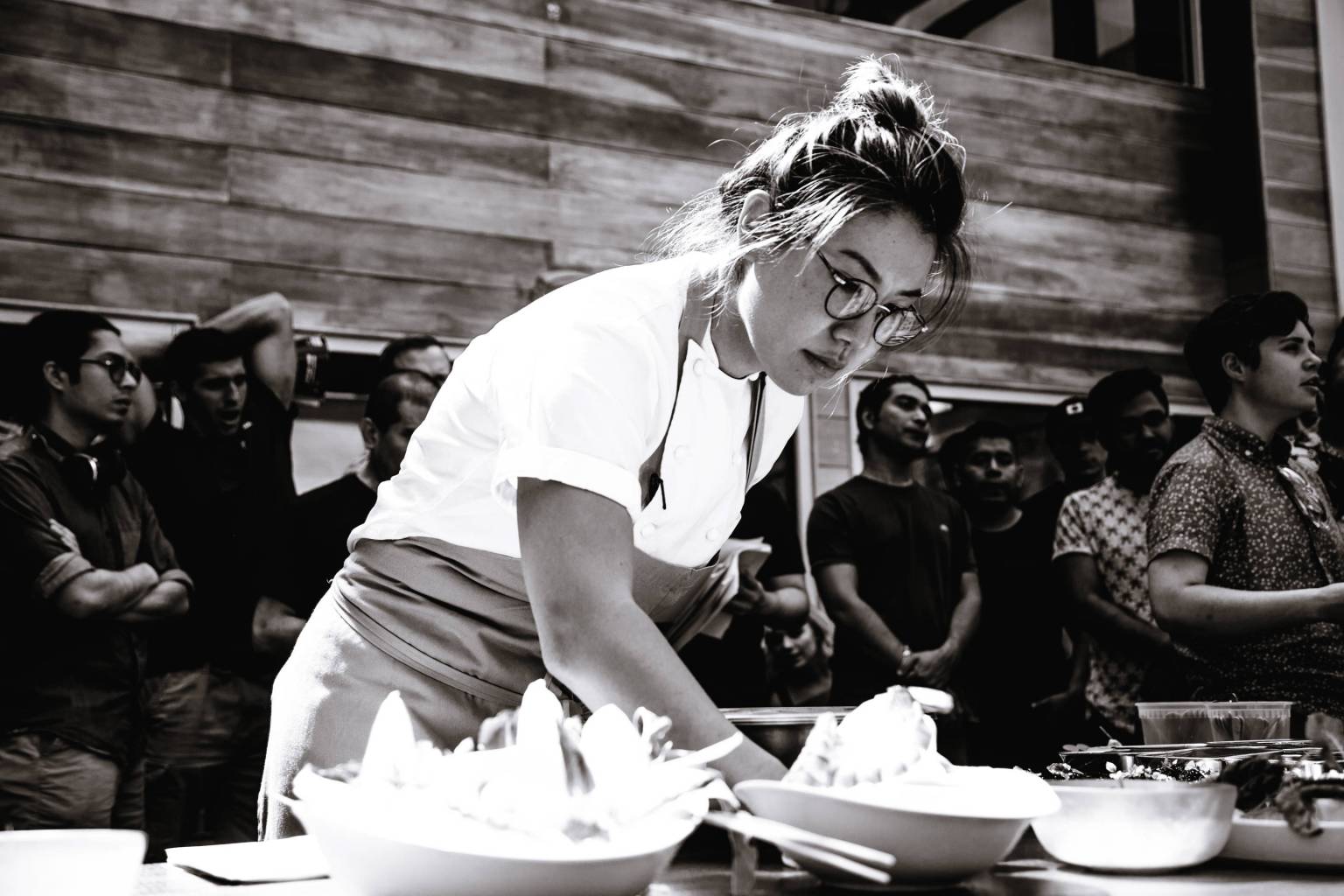 Do you feel like the kitchen's your element?

Definitely. Think that's where I feel most comfortable. I like, I know how to do this and that, and I can focus. That's where the beginning of the experience is created. I recently traveled
around Europe
and I thought, "They're really good at creating
experiences.
" Like you have to go through a rabbit hole to discover it.

Ironically, the new club has an actual Rabbit Hole. It's true. Sometimes the best places are the one where you end up in a weird corner.
For sure. Hanging out in the kitchen or the bathroom with your friends, like that: Those are the experiences that stick with you. So I think that's something we're trying to create here. We've been thinking a lot about how to not be pretentious and just have confidence. But also have fun with it. That's the most important thing.
I worked in this restaurant Lazy Bear in California, and it's an open kitchen. And I know the chef, so I go up there. He's like, "You want a caviar bump?" I'm like, "Sure." Stick out my hand. Bump. I think that's so much fun. We should do that: Go around and say, "You want a bump? Of caviar?"