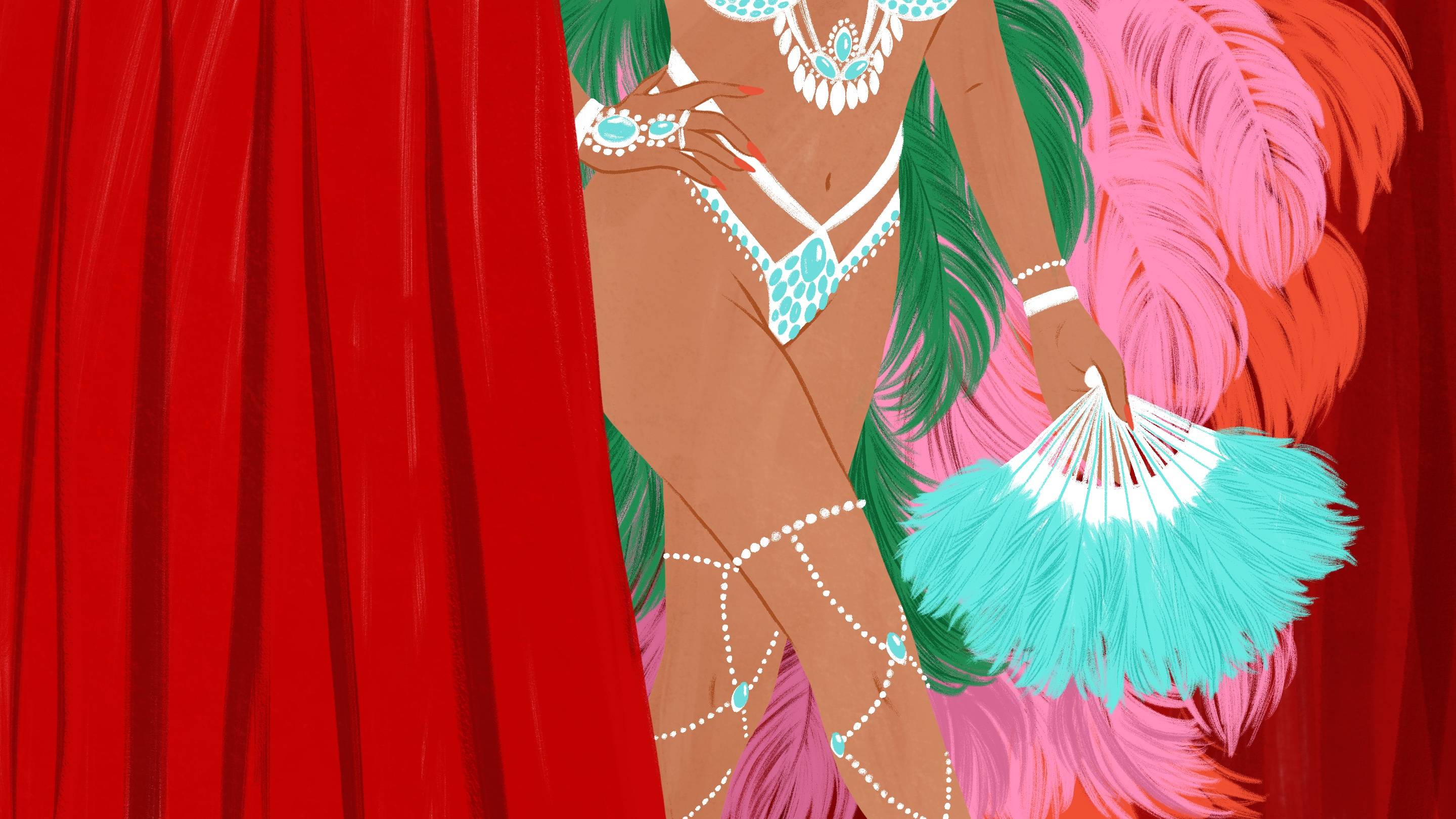 The Power of Pussy Confidence
Written by Dakota Kim
Illustration by Bijou Karman

Published on

March 20, 2019
We've all heard of Big Dick Energy. And, supposedly, anyone can have BDE regardless of size, but pop media has failed to produce its female component. In an era of shameless pussy grabbers, Pussy Confidence could provide a more vulnerable, powerful feminine answer to BDE.

A burlesque star in Los Angeles who exudes Pussy Confidence is teaching other women how to radiate that power—a power many women have never been in touch with. Michelle L'Amour, a petite, slim woman with cropped black hair, can command attention merely with her relaxed posture and curved lips. Standing at the front of Fit and Bendy Studios, a new contortion studio in L.A.'s Glassell Park, the burlesque teacher begins to twirl her hips. Slowly, the two women standing behind her begin mimicking her smooth, gyrating hip swivels.

It takes time to learn these hip movements. While teaching an intro class to the classic bump 'n' grind, the veteran teacher noticed how resistant some students' hips were to gyration.

"I saw women who didn't want their hips moving, who didn't want things jiggling in the back," L'Amour says. "It's hard to get them to open up—really hard."

L'Amour thought women's resistance to freeing their hips might be more mentally than physically-related—less a movement issue and more a mental block stemming from the fear of one's pussy.

Yes, "pussy." A word that has at times been considered derogatory to women, has been powerfully reclaimed, especially following President Donald Trump's pussy-grabbing comments. But L'Amour has been using the word for much longer. In fact, her burlesque students gifted her with a Superwoman tee-shirt after she exclaimed to them repeatedly that she needed to see their "Super Pussy" fly free during class.

You can bet those girls with big butts aren't swinging their butts when they're walking down the street. They don't know how to use it, and they're not confident in it.

As a young dancer, L'Amour had read
Blood Memory
by Martha Graham, which details the importance of the pussy in dancing properly. In the autobiography, the legendary modern dance icon tells her readers that she was amused that others called her studio "The House of the Pelvic Truth" due to her admonishments to students that "You are simply not moving your vagina." Much of Graham's movement school utilized pelvic thrusts to great effect, and Graham, of course, as the godmother of modern dance, influenced all contemporary dance.
Remembering the book, which she says she hadn't understood at the time, L'Amour began to ponder the pussy. But it was after witnessing her students' resistance to freeing their pelvic floors and vaginas that the veteran teacher had an idea: a class focused entirely on allowing movement and energy to flow from a woman's most elemental sexual organs.
In the hour-and-a-half-long Pussy Confidence class, L'Amour starts by modeling authenticity: in other words, telling her own naked story. The classically-trained dancer since the age of 15 reveals that she has struggled with alopecia, a condition with symptoms of hair loss due to the immune system attacking hair follicles, since she was six.
"I struggled with my hair and couldn't come to terms with it," L'Amour says. "My friends didn't know about my hair, and I didn't start telling people until it got so bad that I couldn't hide it."
L'Amour's autoimmune condition attacked her eyebrows, eyelashes and scalp hair, and she grappled with her self-image. In her classes, she taught students to love themselves, but privately, she struggled to practice what she preached. "I was this burlesque star, and I believed I had to be strong and perfect," L'Amour says, recollecting how she was affected by media and on-stage images of femininity. "I had to reteach myself everything from the ground up."
L'Amour begins each class by dimming the lights and gathering the group in an intimate circle. She tells the circle about her alopecia, saying that when she cut her hair short, she realized her power rested not in her hair, but in her pussy. It was her struggle with a disorder that threatened to engulf her happiness, combined with her awareness of other women's similar road blocks to enjoying their bodies, that led her to form her course called Pussy Confidence. L'Amour says students get emotional during her introductory talk, and some begin to reveal their own stories of doubt and fear.
"That's the real work," the teacher says. Everything else is just manifesting those emotional revelations in the body, L'Amour says. Standing poised, she leads each class through the motions of gentle hip circles—rotating first in one direction, then in the other. Next, the left hip is emphasized and pushed forward. Everything is done slowly, very gently at first. Then, the right hip goes forward. All of these actions require the pussy to be present, strong, vulnerable and active, L'Amour says.
And then it's time for strut—a chance to get more aggressive with the hips, the pussy. But for an act as simple as walking, students are at first very linear, L'Amour says. The hips and the pelvic floor, L'Amour says, are connected to the process of not just strengthening but releasing the
tension and trauma
in your pussy. So part of the process is visualizing the pussy, and visualizing it relaxing, warming, moving and spreading its power to other parts of the body. This leads to the hips swinging freely.
The tale of how a "neck massager" spurred the climax of America's sexual revolution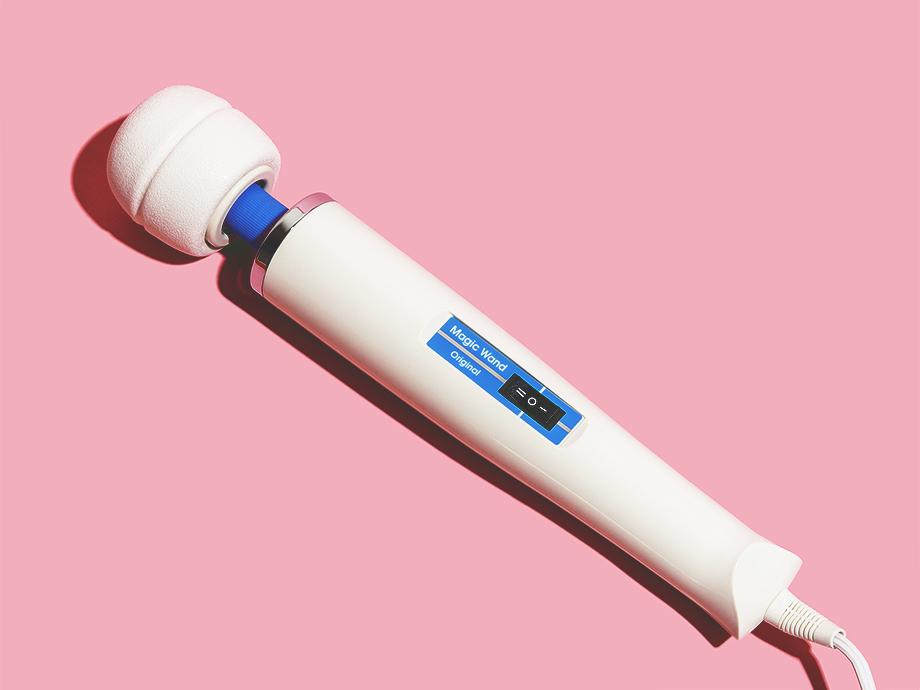 What L'Amour teaches her students in class, she wants them to carry into real life.

"Whether walking down the street or into a job interview or date, I encourage all my students, 'Swing your hips; let it jiggle; don't hold onto it anymore,'" the pussy guru says.

It's not about squeezing or lifting Kegel weights to L'Amour, but about visualizing and using the power of the pussy. In one sensual move, L'Amour has her students bend over with their butts in the air, caress their legs upwards, and stroke upwards over their pussies. Students watch themselves in the mirror, and watch themselves being watched. They are conscious of the gaze, but proud of whoever they are in that moment, L'Amour says. "It's a strong gaze, not an averted glance," the teacher says. "I want them to see themselves as the audience sees them." Throughout the class, L'Amour encourages them to touch themselves and open their legs widely—two shameful taboos that many women have been warned not to do since childhood.

But the most powerful move, L'Amour says, is "active stillness." So much of what happens in the pussy is internal, L'Amour says, that she believes it is powerful to just stand silent and motionless on stage, holding space. "You're not doing nothing—you're super engaged, but you aren't doing comedy or gimmicks with a million props, throwing confetti or running around in an apologetic naked dance to prevent anyone from actually looking at you," L'Amour says. "You're having this really focused moment, and the amount of vulnerability and power and pussy confidence you have to have to do that—it's a lot. It takes muscle building and muscle memory and conquering fear."

L'Amour says she sees a difference after that first class, not only in the opening of demeanor, but in how students enter class and leave class, walking with more confidence. "I've gotten so many emails and comments from students over the years on improvements they've had in their relationships, their jobs—how now they can give a presentation and they're not worried about it. They can be strong, and negotiate something, and have these extra skills that maybe others don't."

She's also confounded by American society's propensity toward blustering about sex, but not being comfortable with sexuality—in social media, entertainment, and even burlesque. "Even though burlesque is a very sexual art form, there is a very clear disconnect between sexuality and sexual performance, and for me that never made any sense, because the two go hand in hand," L'Amour says.

L'Amour asks her students not to focus on working out individual body parts, but on seeing the body as a whole radiating from the roots of the pussy. Knowing how to use a body part as part of the connected whole is more important, she says, than toning, say, the butt. "Butts are so in—how can we get a bigger butt? Do these exercises, get implants, jeans that lift your butt up. Why are we doing that? I'm not anti, I made a career off my butt, but what are we doing? We're separating out a part of us. You can bet those girls with big butts aren't swinging their butts when they're walking down the street. I see it all the time on the street—they don't know how to use it, and they're not confident in it. It's just so disjointed, and we're compartmentalizing our body parts now. Before it was all boobs, and now it's all butts."

Instead of compartmentalizing the pussy as a part of the anatomy, L'Amour asks that her students look inwards to free themselves from body shaming and shyness.

"I have really pronounced, luscious lips, and I did this photo for my book The Most Naked Woman, where my leg was out and you could see everything, that I didn't know if I should put out there," she says. "My husband was like, 'It's so beautiful.' I did put it out, and I'm over it now, but it took me a long time to get over that." For The Most Naked Woman, nakedness is more emotional than physical, bringing a rawness to her classes and performances. "The more that you put that authenticity out there, the more you get back," she says.