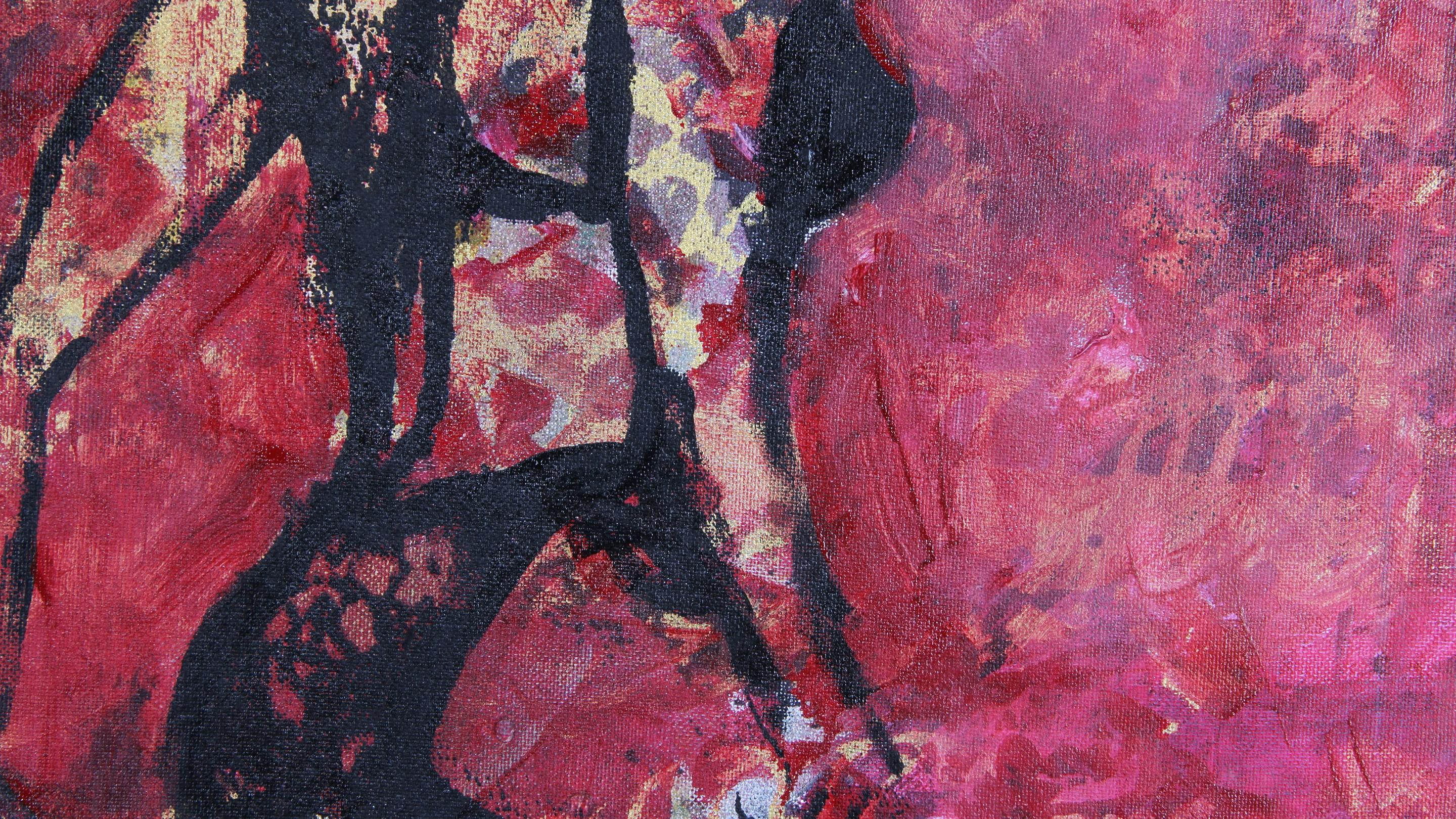 The President's War on Online Sex Work
Written by Graeme McMillan

Published on

April 12, 2018
Yesterday, Donald Trump signed the Fight Online Sex Trafficking Act, which on the face of it, seems like a good thing. Who doesn't want to fight sex traffickers, right?

The problem is, however, that the law doesn't actually do much to stop sex trafficking online. Don't take my word for it, though—Sen. Ron Wyden
tweeted
that it would "not stop sex trafficking. It will not prevent young people from becoming victims." Indeed, the
Electronic Frontier Foundation
went one stage further, arguing bluntly that the bill will actually put trafficking victims in
more
danger, something that the Department of Justice actually
told
lawmakers before they voted to support it. The ACLU also
stated
that it "pose[s] risks to online communications and [is] contrary to bipartisan criminal justice reform principles," which gets to the core of what FOSTA will actually do now that it has been signed by the president: enabling a lockdown of online communication that seems specifically targeted toward sex workers.
This is not hyperbole. In the last month, Craigslist has
closed
its personals section, Reddit
closed
four sub-Reddit communities including "Escorts" and "SugarDaddy," Google has seemingly started to
delete
content on Google Drive accounts without warning, Microsoft has
moved
to ban "offensive language" from Skype, Xbox and Office, and Choice Bank has
announced
a change in its services that is impacting cam performers and sex workers. Additionally, classified ads site Backpage.com was
seized
by authorities, with seven staff members indicted as part of an ongoing investigation into ads placed on the service. The timing—most of these moves were made just days after the Senate voted for the Stop Enabling Sex Traffickers Act, an earlier version of FOSTA, to advance—leaves little doubt what's behind the tech companies' thinking. "They are trying to get out ahead of liability," model, photographer and activist Liara Roux tells
Playboy
. "No one wants to be the first company to go to court over sex trafficking. They're taking a calculated risk that sex workers in general are expendable users and that getting rid of them is worth staving off the one actual trafficking victim they might be liable for facilitating."
At the heart of the problem is Section 230 of the Communications Decency Act of 1996, previously called the "most important law protecting internet speech." Currently, Section 230 says that "No provider or user of an interactive computer service shall be treated as the publisher or speaker of any information provided by another information content provider"—translated, that means that websites wouldn't be held legally responsible for what users might post, no matter what that may be.
Using the umbrella term 'sex work' synonymously with 'trafficking' is either embarrassingly ignorant or a deliberate attempt to ruin the lives of sex workers. Probably both.

FOSTA aims to change that. Section 230 would be
amended
to open sites up to potential criminal action under federal anti-trafficking law or state law, while also apparently mixing up sex trafficking with other sex work, specifically comparing "the promotion of facilitation of prostitution" with "facilitating traffickers in advertising the sale of unlawful sex acts with sex trafficking victims."
As a result, argues dominatrix Mistress Tissa, websites "are being asked to become experts in sex trafficking. These are people who likely know little to nothing about it. And SESTA wants to put the onus to police this particular activity onto them? Do they, and everyone else, understand that this isn't going to be easy or obvious? Using 'prostitution' or the umbrella term 'sex work' synonymously with 'trafficking' is either embarrassingly ignorant or a deliberate attempt to ruin the lives of sex workers. Probably both."
"The people who put this together are crafty," Roux suggests. "They knew if they made it about trafficking, no one wants to be against rescuing those 'poor sex slaves.' And they bet on centuries of stigma and misinformation about what sex work is like, what it is about, who is in control, and what ways it can be made safer."
(The people who put this together, in case you're wondering, are Republicans including Sen. Rob Portman, Rep. Ann Wagner and Rep. Mimi Walters, although the combined FOSTA/SESTA package had enough Democratic support to lay blame on both sides of the aisle.)
"It's important to note that escorts/full-service sex workers are the most vulnerable here and the target," says camgirl Riley Scarlett. "If escorts/full-service sex workers who work indoors cannot find and screen clients online, potentially many will be pushed onto the streets to work and put into dangerous situations. Full-service sex workers—people who have sex with their clients—won't be able to access forums, blacklists of dangerous clients, screening options, and other methods that keep them safe. People will die."
That's a feeling shared by Taylor M., a model operating online under the name Housewifeswag. "Removing our ability to converse in spaces that allowed us, for instance, to blacklist dangerous clients will result in harmful and irreversible consequences," she says via email. "It will further the cycle of abuse in an industry where oftentimes, we are told that we are deserving of the abuse because of what we do. We need a safe space to survive."
Both Taylor M. and Scarlett told Playboy about attempts to try and raise awareness on Twitter using hashtags including #letussurvive and #SurvivorsAgainstSESTA, but both users had been "shadowbanned" on the platform, a process where users are not visible in hashtag searches to anyone other than their existing followers. Even before FOSTA provoked the current wave of censorship, this was a problem.
"Twitter is probably the number one platform sex workers use," Scarlett says. "I use Twitter to link to my cam room, link to my website where I sell my content, talk to my viewers and friends, and post censored teasers for my followers. If Twitter changes because of these bills, we may not be able to do any of this anymore." Sex worker-friendly alternatives to Twitter are already being created as a workaround.
For now, sex workers are doing all they can to sound the alarm about the attack on their livelihoods taking place under the guise of attempting to prevent sex. "We have to take immediate action," says Taylor M. "We are a strong force, and we have a voice that consistently gets silenced by people who think they know the industry better than we do. We have to speak up, speak out, rally together, and contact our representatives and senators."
"No, you do not have to be a trafficker or a sex worker to be affected," Mistress Tissa notes. "Just looking for a date or hook-up could be censored because how does any website know it's not an ad for a trafficked person?"
"There are perhaps a million sex workers of various types in America, most of them women. And they're all under direct attack. Anyone who patronizes them, consumes porn, or even stores nudes of themselves to send to their partner—they are also under attack," Roux says. "This is not a bug, it's a feature—these bills were pushed by far-right organizations and sex-negative 'feminists.' They hate porn, they hate sexual freedom, and those on the right hate the idea of women making a living. We're at the nexus of all of that."