Growing up gay and devastatingly poor in the backwoods of a rural city like Milwaukee, Wis., wasn't the most thrilling of experiences. I was by far the poorest kid in school (maybe even the entire state), and I lived so deep in the country that going to a friend's house to hang out was impossible. So I spent most of my childhood isolated in my bedroom playing guitar, or with whatever toy I could get my hands on. I was always infatuated with toys—particularly girls' toys, but I wasn't allowed to play with them. Thankfully, my grandma knew I was gay before I did. When she'd take me to McDonald's, she'd let me pick a girl toy instead of a boy toy. I didn't realize how important that was at the time, but it meant everything. It shaped my drag persona, Trixie Mattel.

I came out at 18. The first person I told was my aunt, who was gay and had already come out to everyone I had to. Still, I was terrified. When I expressed my sexuality for the first time ever—my posture erect and proud—my aunt looked at me unimpressed and said, "Nobody's going to care." And you know what? She was right. Nobody cared. I understand it would make for a better story if I told you my drag came from this tumultuous past of suppressed sexuality. But I emerged relatively unscathed. I think the best thing a family can do for a gay person is not to care at all. They're not supportive; they're not against it. It's just … fine.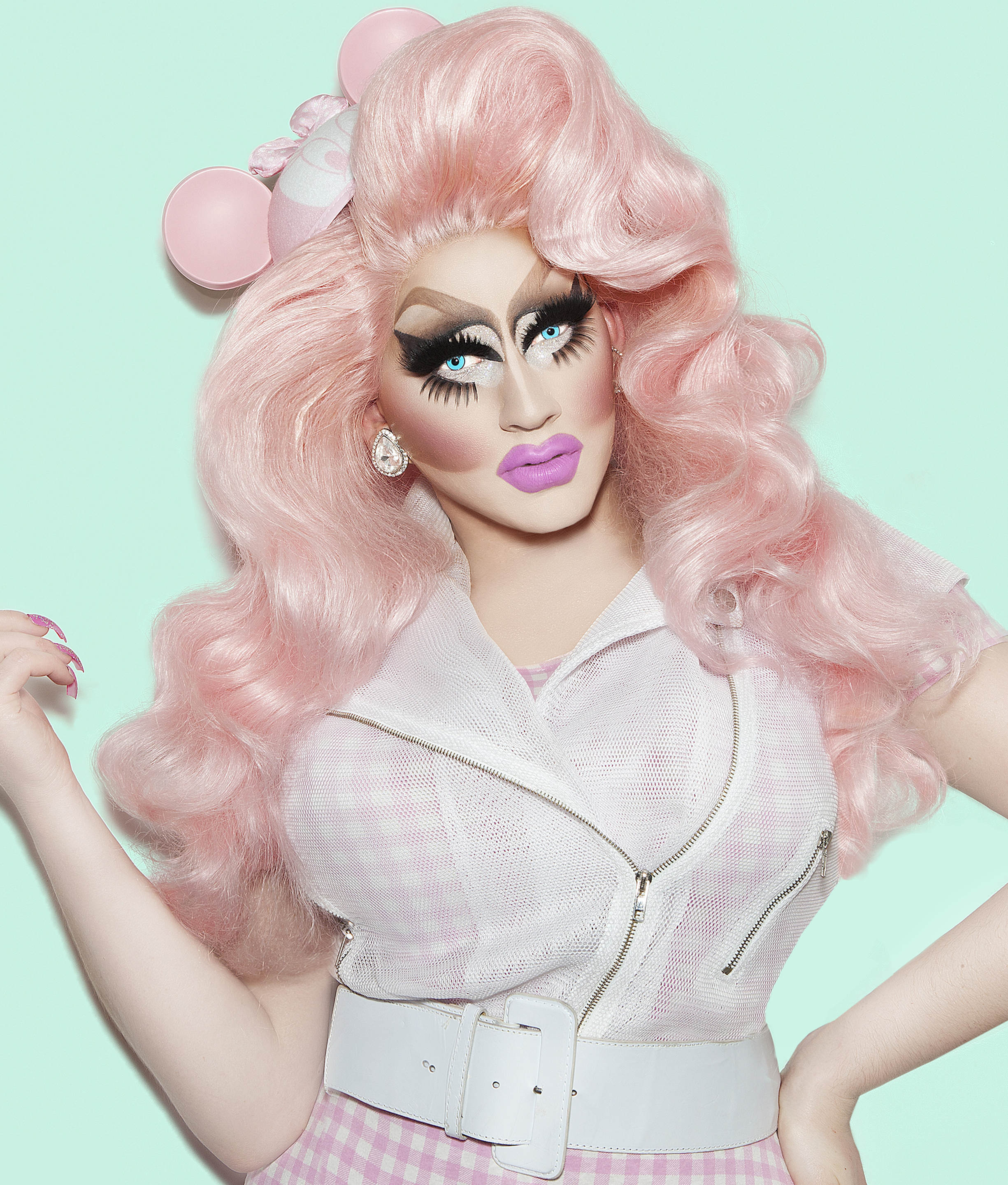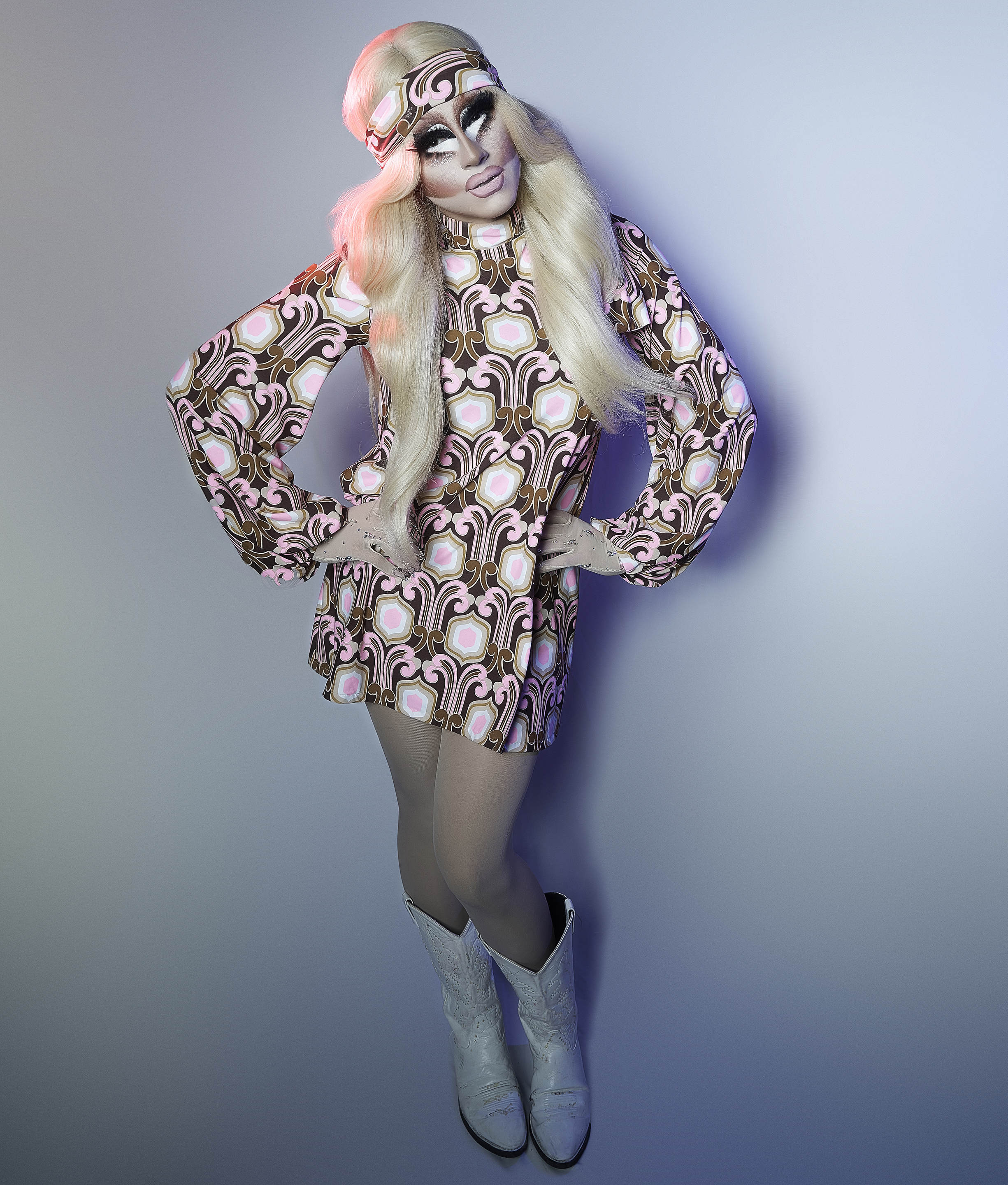 My mom, an unimpressed hippie chick, cares about my sexuality so little that she saw me in drag for the first time just a few months ago when my Now With Moving Parts tour hit our hometown. (Let it be known that I'm 28 and started doing drag at 18, not to mention I've been on two seasons of Drag Race and host my own series, The Trixie and Katya Show, on Viceland.) After the performance, I asked if she thought I was like Beyoncé. She responded, "What's Beyoncé?"

I started drag around the same time that I came out. I was attending a music/theatre school, and we were putting on a production of The Rocky Horror Picture Show. Just days before the performance, the actor playing Trixie (the disembodied red lips) fell ill, and the role needed to be filled … by me. So, on opening night, unrehearsed, I smeared the waxy red lipstick across my corn-fed, spaghetti-thin lips and was forever changed. My water broke, and Trixie Mattel—or the idea of Trixie Mattel—was born.

I can't even give my boyfriend a hand job if I have nail polish on. But as a man, I'm very sexual.

Naming myself to honor the entity who helped conceive my character seemed a proper ode. But there is another, less colorful reason I chose the name. My stepfather was an abusive man; whenever I'd do something that he would consider particularly feminine, he'd call me a Trixie. So I decided to dress the calamitous association in impenetrable pink armor. I took the name and made it my own. When I won All Stars 3, I remember thinking, "Did I really just win Drag Race using the name that my abusive stepfather used to call me? Yes, I did." My surname, Mattel, is simple: It's Barbie's manufacturing company.

By 21, I began to develop the Trixie you see today. It was like throwing darts and getting closer to the bull's-eye. As the character started to look more cartoonish, this deep, dark, dry sense of humor was added to the potion. Recently, I've incorporated my own music and have produced two folk albums, Two Birds and One Stone. Somehow, this wacky combination worked. I've found people feel very comforted by Trixie's look. The look lubricates the material. It's this sort of childhood toy box, but the material in my stand-up and music is a rather dark perspective on the human experience. It's the ultimate one-two punch. Trixie is a crying clown.

But honey, Trixie is a businesswoman first, and queen second; this juxtaposition was strategic. I remember in school, they talked about how Wicked was probably the most successful musical of our lifetime because it preys on America's nostalgia with The Wizard of Oz. I always thought when creating Trixie, I would embody Barbie, since she is a hugely familiar mascot from our childhood who could immediately tap into an audience and have them root for me. Not to mention, Barbie is the tops.

The 'Younger' actor and poet explains why gender nonconformity is not a fad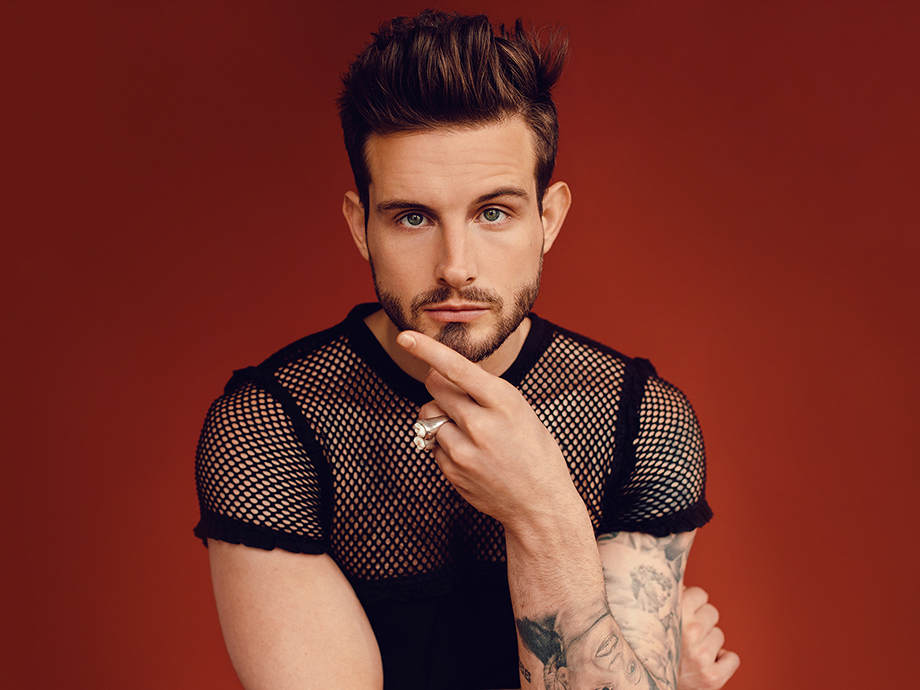 On one hand, Trixie's look celebrates femininity. It celebrates the glitter, the furls, the sheen, the laqueur and the power of being this hyper-feminine … thing. On the other hand, it almost parodies it. If you look at Trixie and think "feminine," it should also make you think "clown." So, what is it in society that's made you look at this creature and think "woman"? Trixie's aesthetic makes you second-guess gender and identity. I love that.

Something Trixie is not, is sexual. I can't even give my boyfriend a hand job if I have nail polish on. But as a man, I'm very sexual. I mean, I'm very vanilla, in that I only have sex with people I'm dating, but I have sex all the time. And I'll do anything, but only with someone I'm invested in—I'm kind of old-fashioned in that sense. I'm the type of person who, on the calendar day three months into dating, will go get tested (my partner, too) and begin having sex. I like to marry the personas by telling Brian's sex stories through Trixie.

But here's the tea: Brian Firkus is nothing like Trixie. I'm not even that friendly. They talked about it on All Stars 3. I'm definitely nice, but I'm not always smiling. I'm not entering a room and shaking the hands of people I don't know. I keep to myself. I can be shy. It's borderline misogynistic and oppressive for someone to think that drag queens have to smile all the time, just like thinking women have to smile all the time. Meeting Trixie and meeting Brian are two very different experiences.

In my experience, I've been good at two things: making people laugh and making people cry. In music school, I was never much of a singer, but my teachers said I have a sad-sounding voice—that I sound best when singing sad music. In theatre, I was really good at playing a character who made people laugh. In drag, I can be the comedian and the sad musician. Doing what I love, dressed as a woman, ultimately kept me from performing at sandwich shops that wouldn't have me, and into venues hosting thousands of fans. So if doing drag is wrong, I don't want to be right.—As told to Bobby Box