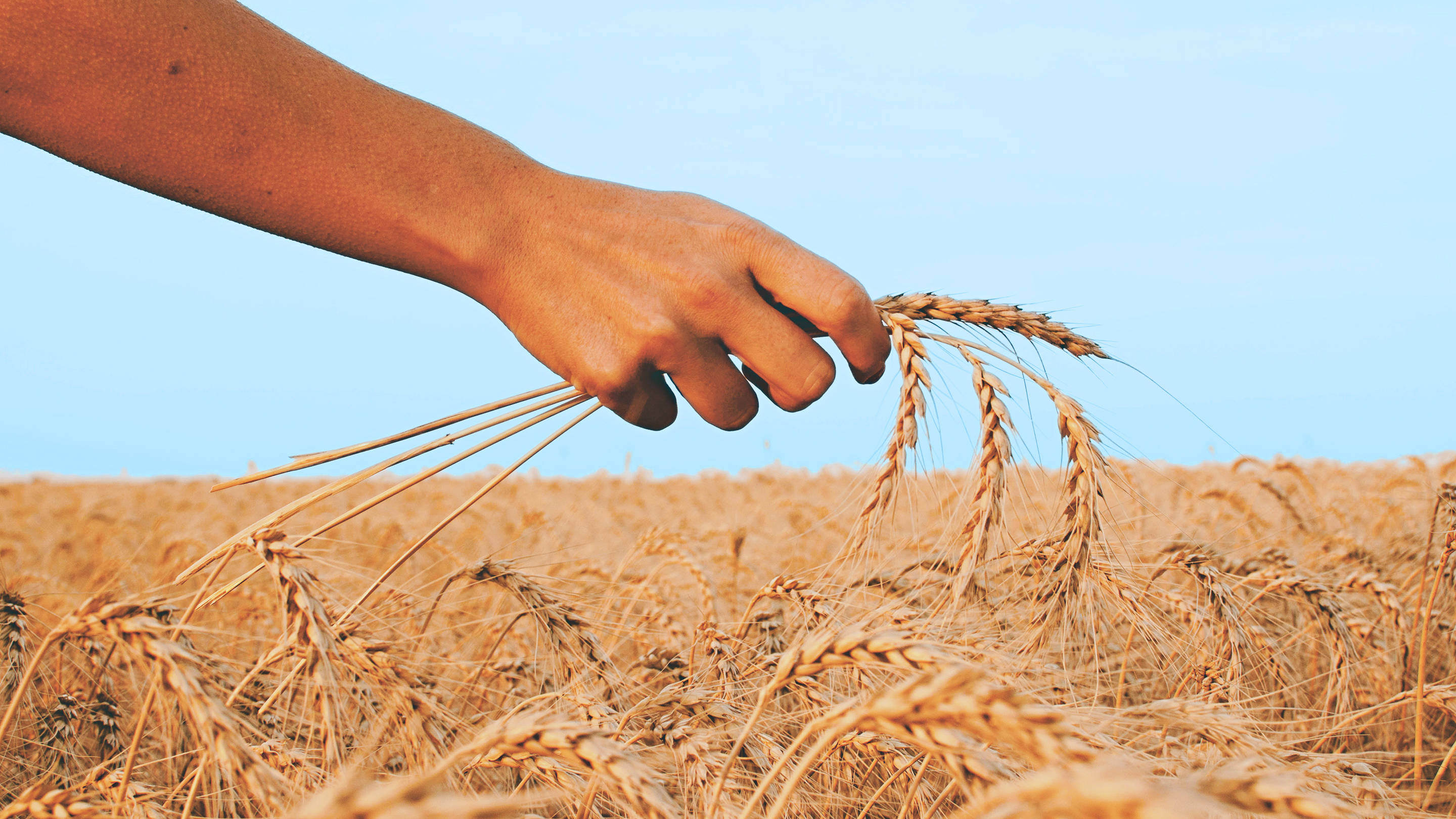 The Proposed Farm Bill Won't Feed the Country
Written by Matthew Zuras

Published on

July 18, 2018
In the era of the reality show presidency, no one could blame you for missing a few seemingly minor subplots amid the major story arcs.

In the last few weeks alone,
Supreme Court Justice Anthony Kennedy announced his retirement
, stoking fears on the left of a new
conservative court overturning
Roe v. Wade
and other progressive legal landmarks. Scott Pruitt, a man whose staggeringly numerous ethical lapses have reached cartoon villain levels of blatant corruption,
resigned as the head of the Environmental Protection Agency
. President Donald Trump arrived in the United Kingdom to the total opposite of a warm welcome, during which he criticized Prime Minister Theresa May's handling of Brexit and blamed London mayor Sadiq Khan for the city's terrorist attacks, all while fog-horning (we're well past the dog whistle) ethnonationalist sound bites about Europe losing its "culture" due to the arrival of Muslim migrants.
Unbelievably, on the heels of 12 Russian intelligence officers being indicted for cybercrimes intended to disrupt the 2016 election, Trump traveled to Helsinki, Finland to meet President Vladimir Putin—whom Trump has called "fine" despite the
Russian leader's alleged penchant for murdering journalists
and using nerve agents to attack political enemies—and agreed with Putin, against the consensus of the United States intelligence community,
that Russia did nothing wrong
.
And lest we forget the family separation crisis at the southern border, which reached a fever pitch in June but has scarcely been solved, reports have emerged that detained immigrant parents are being reunited with children who no longer recognize them.
So, you'd be forgiven for completely missing Republicans' latest assault against our nation's own children and their low-income parents through the always-byzantine piece of agricultural and food policy legislation known as the farm bill.
The Congressional Budget Office estimates that 265,000 students—roughly the entire population of Jersey City—would lose their free lunches if categorical eligibility is dropped.

Through this boring-sounding omnibus package, Congress sets a five-year budget on a wide variety of programs, from rural development and trade to conservation and food subsidies. The latter comprises the vast majority of the federal dollars in the bill, as nearly 80 percent of the funding goes toward the Supplemental Nutrition Assistance Program (SNAP)—a.k.a. food stamps. The current bill expires September 30, but proposed changes to SNAP have complicated negotiations in Congress.
Last month, the House of Representatives narrowly passed its version of the 2018 farm bill that, among other things, cuts nearly $20 billion out of SNAP and introduces new eligibility requirements for the program. With House Democrats unanimously opposed to the bill, it already has the president's backing: Between a barrage of tweets about immigration and
FLOTUS' controversial "I Really Don't Care, Do U?" jacket
in June, Trump tweeted that he was "so happy to see work requirements included" in the House bill, which would force adult SNAP recipients without young children to work at least 20 hours per week to qualify for assistance. Census bureau data shows that 58 percent of working-age, non-disabled SNAP recipients are already employed; for households with children, the figures climbs to 62 percent. (Critics of stricter eligibility say that requiring people to work in order to eat does not help to lift them out of poverty.)
RELATED: MORE CIVIL LIBERTIES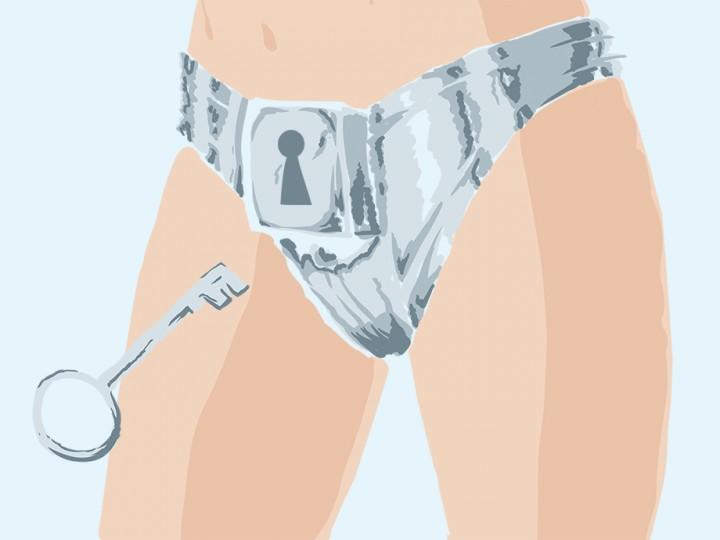 Even though research has proven this form of sex ed ineffective, Trump wants to make it global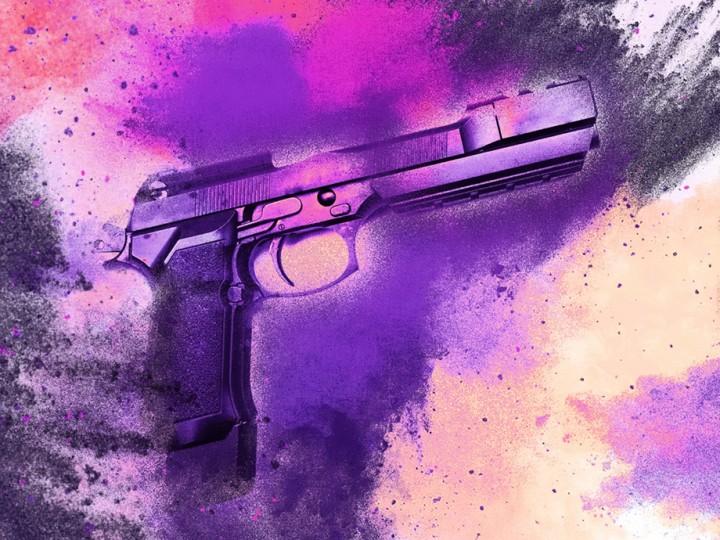 Our ritualistic response to gun violence is getting us nowhere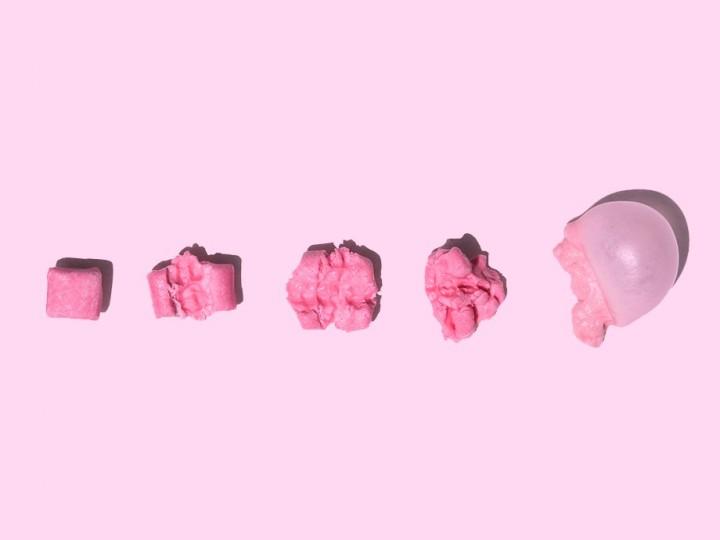 It has become increasingly acceptable to denigrate biology and evolution as sexist
But Trump has not tweeted about the fact that the House bill also eliminates broad-based categorical eligibility, a provision that provides families with food stamps and free school lunches if they qualify for other public assistance programs. The Congressional Budget Office estimates that 265,000 students—roughly the entire population of Jersey City—would lose their free lunches if categorical eligibility is dropped, and roughly 1.2 million fewer people a month could access SNAP benefits.

Hunger affects far more than 265,000 American kids, however. More than half of our country's schoolchildren—more than 30 million of them—currently receive free or reduced-price lunches because their families earn below a set income threshold, or because they qualify for other forms of assistance. Elimination of categorical eligibility would place an even harsher burden on families that are already struggling to get by.

Criticisms of the House bill have come from the left and even the right, with few commentators willing to defend literally taking food out of children's mouths. Writing in an op-ed for the Denver Post last week, two pediatricians didn't mince words: "The partisan food fight over SNAP in the House farm bill threatens the health of millions. At a time when Congress is paying close attention to cutting costs, we should remember that providing children healthy food offers a high return on investment for generations to come. Food is the fuel we all need for our bodies and minds in order to be productive members of society."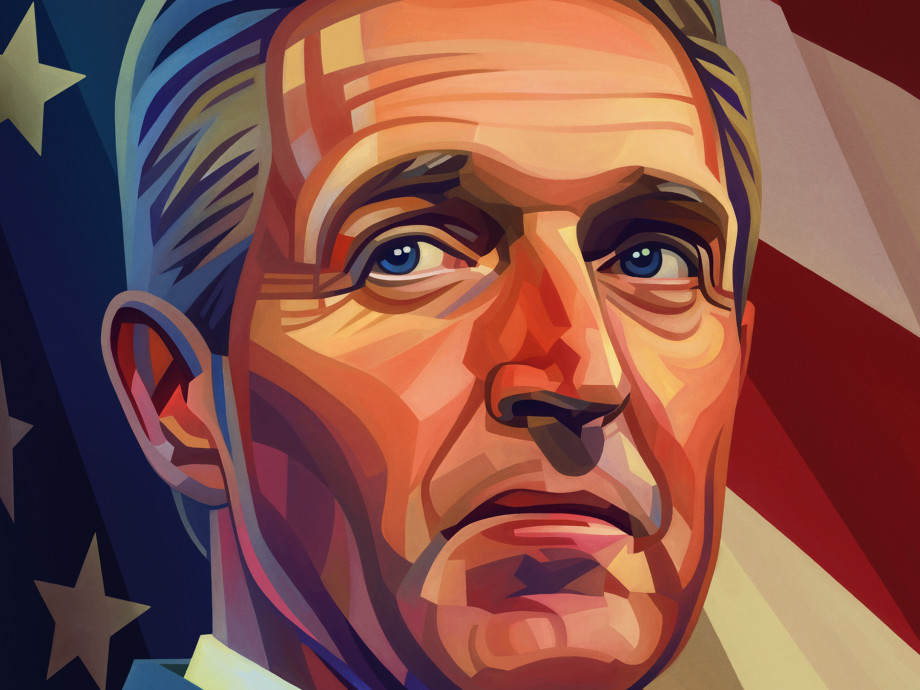 How Jeff Flake became the Senate's most watched man
In contrast, the Senate version of the farm bill, which passed on June 26 with an overwhelming 86-11 vote, doesn't cut SNAP or categorical eligibility—and that has given critics of the House bill some measure of hope. (But, as a Washington Post editorial noted recently, "The mere fact that it has gotten this far...tells you something about farm-bill politics in general and the priorities of the Republican House in particular.") Senate Agriculture ranking member Debbie Stabenow (D-Mich.) said last week that adding work requirements to SNAP is unacceptable, and Senate Agriculture Chairman Pat Roberts (R-Kan.) lamented the fact that the House "moved so dramatically and made the SNAP issue paramount."So, now a fight is brewing. Last week, House Agriculture Chairman Mike Conaway (R-Texas) and ranking member Collin Peterson (D-Minn.) met for the first time in two months to discuss moving forward in order to get a bill on Trump's desk by September 30, but discussions reportedly grew tense.

"He decided to go off on his right-wing fantasy, and there's nothing I can do about it," Peterson said of Conaway. "If that's what he's going to do, there's no way I can negotiate with him."

TAKE A READING BREAK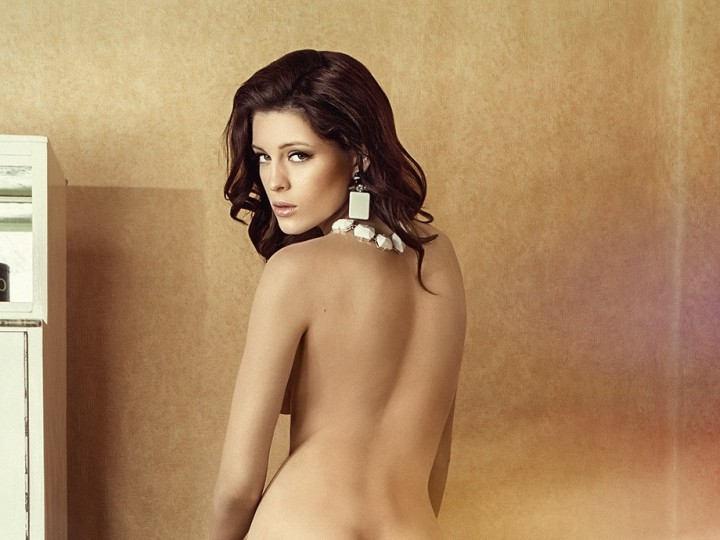 You won't care where you stay when you take a detour with Olga Niedzietska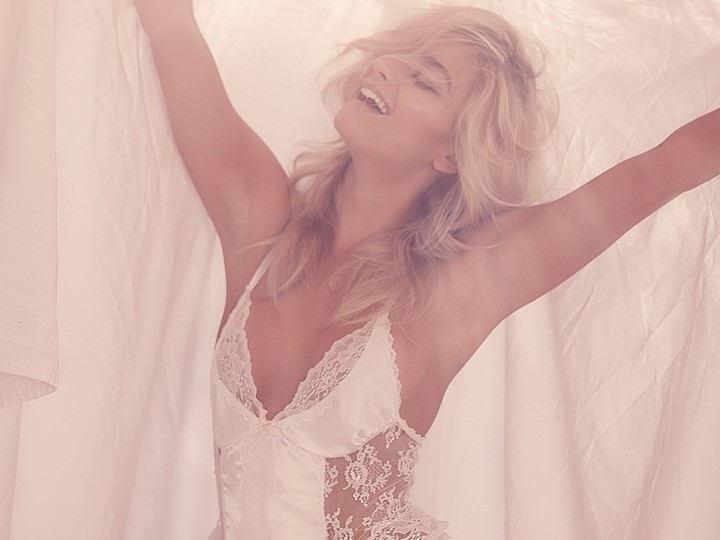 London-raised Tess Jantschek makes dreamy stay-in-bed Sundays a thing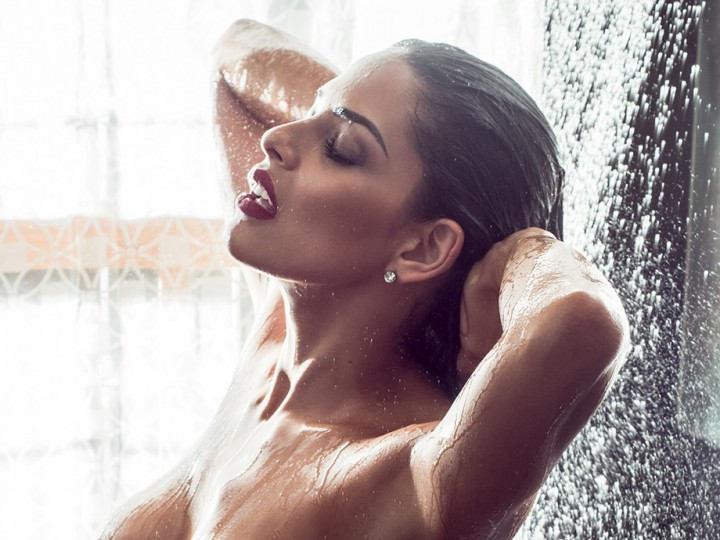 Tidying up is only fun after you've made a mess: Just ask Playboy Brazil's Nuelle Alves
The House voted to proceed to conference today, but Conaway has said that it could take the rest of July for House and Senate leaders to appoint members to a conference committee. Complicating the issue further, President Trump's Council of Economic Advisers declared in a report last week that, "[b]ased on historical standards of material wellbeing and the terms of engagement, our War on Poverty is largely over and a success." Those 30 million children who get free or discounted lunches might beg to differ; and GOP Reps. Mark Walker of North Carolina and Rodney Davis of Illinois appear to have missed the memo entirely. The president has previously issued an executive order that would require recipients of federal aid to work, so Republicans know where he stands on the issue.
At this point, Conaway appears to be digging in his heels. "I'm getting a lot of my colleagues unsolicited coming up and telling me, 'you've got to keep the work requirements, you've got to keep the work requirements,' that kind of stuff," he told Agri-Pulse, a food and farm policy news outlet. "For the 213 [Republicans] that helped pass the House bill, the work issue is a big deal."

Peterson, meanwhile, has said, "If they insist on the food stamp stuff there won't be a farm bill—it's that simple." Only time, and midterm politicking, will tell if Congress really has the best interests of America's most vulnerable citizens in mind.