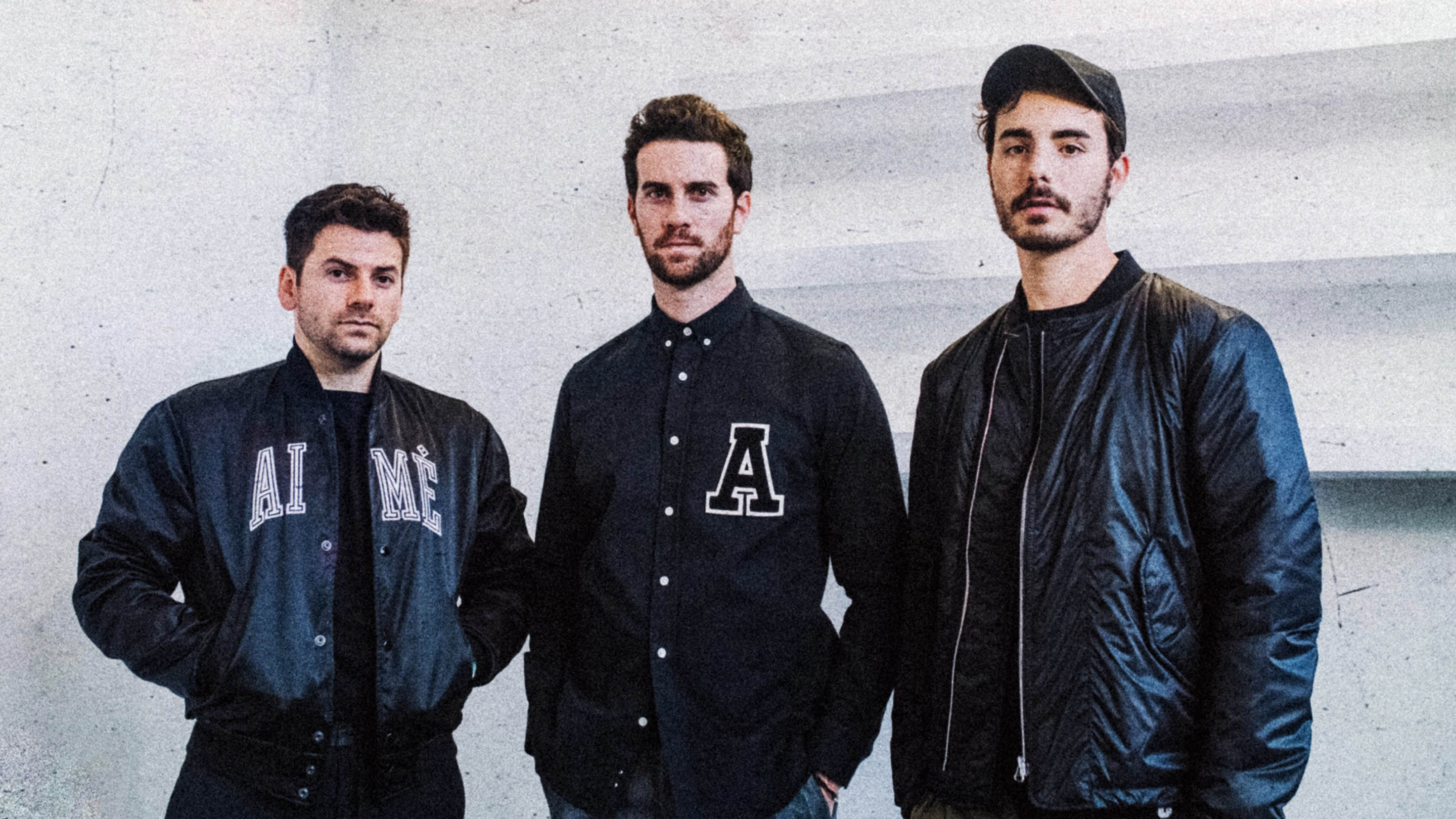 The Shadowboxers Are Ready, and Not Just Because of Justin Timberlake
Written by Chris Martins

Published on

May 31, 2018
Justin Timberlake's name may have spangled marquees across the nation this past spring, but for 30 minutes each night of his Man of the Woods Tour, a Nashville trio called the Shadowboxers owned the arena. Decked in brightly colored streetwear and backed by a ripping rhythm section, keyboardist Matt Lipkins and guitarists Scott Tyler and Adam Hoffman would stomp, step and thrust in sync, belt three-part harmonies, stoke call-and-response and hold hands with women in the crowd while pumping out future-funked soul-pop. Openers though they were, they played like a megastar boy band, with an emphasis on "band"—if the group didn't have such chemistry and chops, you'd guess some industry Svengali assembled and trained them for this moment.

But cut to 2008, and there they are—"wearing, like, Jehovah's Witness outfits," recalls Lipkins, 29—stiffly performing for the first time at an arts competition at their school, Emory University in Atlanta. Lipkins and Tyler had met in music theory class, bonding over the former's Steely Dan T-shirt. "We were really cool in college," teases Hoffman, 29, but to be fair, he was invited in mostly because he had recording equipment. "We figured if we give him a solo, he can feel good about himself, and we can use his gear," laughs Tyler, 28. The song they submitted was in fact written for class—they hadn't even bothered to name themselves—but they won, and walked away with an oversized check for 3,000 dollars, which they immediately blew at Guitar Center. A band was born.

We catch up with the Shadowboxers in late April on what should be their day off. Instead, they're capping back-to-back nights at the Los Angeles-adjacent Forum arena with a headlining show at West Hollywood's glitzy but cozy Peppermint Club. In fact, the place is so cozy that the warmup act's soundcheck drives the interview into the backstage bathroom. To the venue's credit, it's an impressively luxe latrine, but not the most appropriate representation of how far these men have come in a decade. Timberlake not only personally invited them on tour. He also signed them to his artist development company, Villa 40; often plays mentor to them; and coproduced their new EP, Apollo. Dig the noisy backbeat propelling their smoldering, horn-blaring single "Hot Damn!"?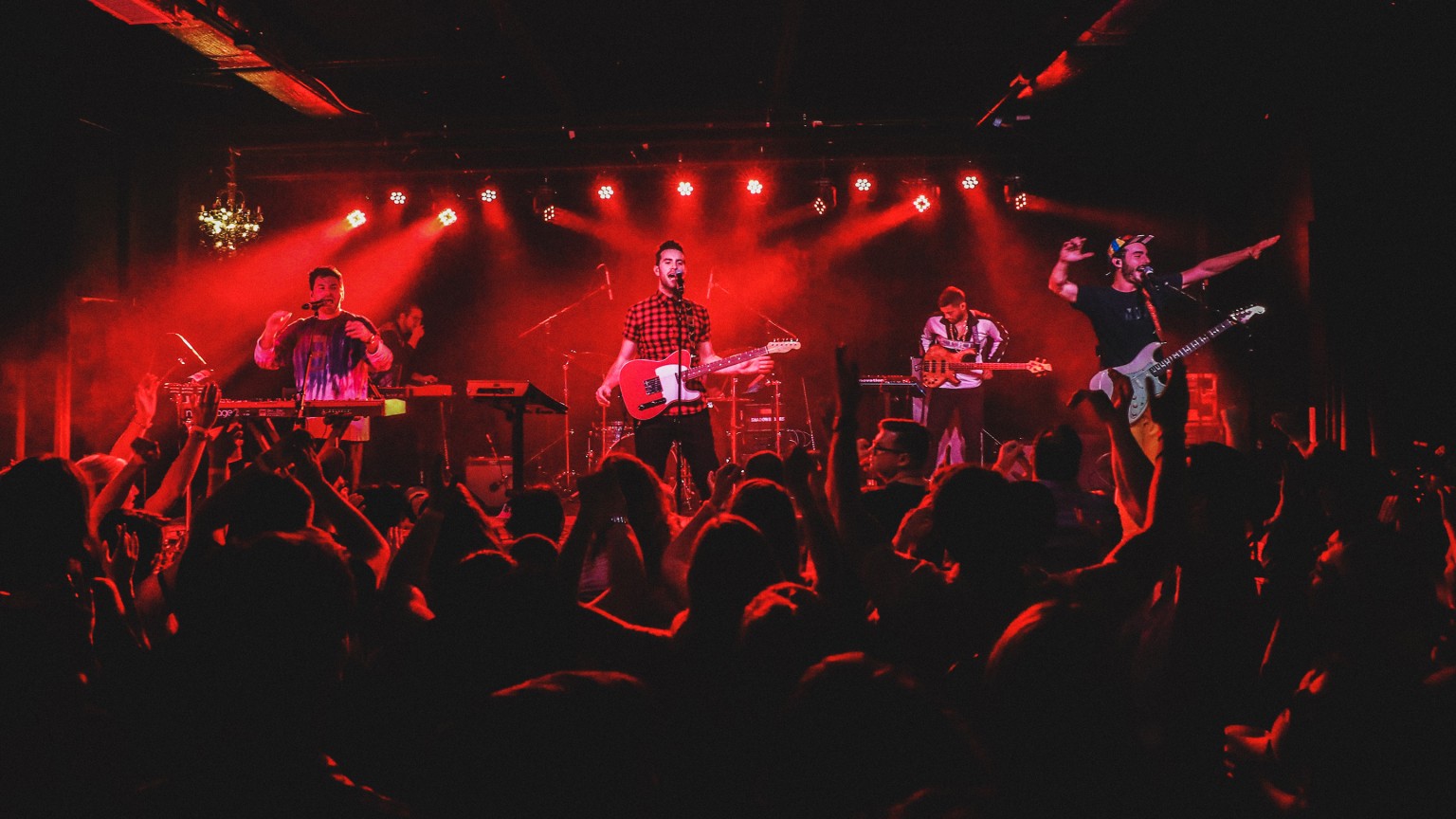 "The kick drum sound is Justin slamming the freezer door in the studio kitchen," says Hoffman. "That's a fridge. He shut it as he was walking away from the booth and was like, 'I need a mic out here right now.' That's how he works." The 'N Sync alum also added beatbox, harmonies, synth bits and other "organic" percussion, but there are arguably more remarkable things about the Shadowboxers than their Timberlake connection. For instance: the fact that said connection dates back to 2013—when JT found and tweeted out their cover of his "Pusher Love Girl"—and they're only now cashing in. In internet time, that's an entire eon in which they could have been selling themselves. Instead, they made 150 demos for the six-song release that dropped in April.

"With every song we wrote, we were like, 'This is going to be the one to force everybody to stop what they're doing,'" says Tyler, "and we got so many emails back from Justin or the team like, 'This is another good one. You're getting close.'" They kept at it, booking sessions with different producers, writing, adding touring bassist Carlos Enamorado and drummer Cole McSween to the mix, writing, building a studio (The Shad Pad), writing, then learning to produce themselves and writing more. "In the moment, it was extremely hard to be patient," says Hoffman. "But the process forced us to figure out our identity. This was our 10,000 hours of being in the studio. We thought we were ready, but if we had jumped right in, we wouldn't have made the best stuff."

Justin Timberlake threw his hat and started running around the room, screaming, 'You did it! You did it!'

Taking the long road is the Shadowboxers' thing. After winning that Emory contest, they were the go-to band for frat parties and faculty events alike. "We probably played 300 shows before recording anything," says Tyler. That's incredibly rare in the SoundCloud era—artists often grow huge followings and get signed before ever seeing a live crowd. But music hadn't been the plan. Tyler, originally from Nashville, played on the baseball team and majored in philosophy (his thesis: Foucault Steps Out to the Ballpark). Hoffman, of Cedar Rapids, Iowa, majored in business and creative writing. Lipkins came from Larchmont, N.Y., to study psychology, though he had, and has, acting ambitions. "If you went to Emory for music," he says, "you were misinformed."

Good luck finding their early releases now: a self-titled 2011 EP and their 2013 debut album, Red Room. A Kickstarter for the latter still exists (they raised $32,059, almost twice their goal), but the music was pulled from streaming services. Tyler says they'll reissue the LP in time, but they don't want to confuse their Timberlake-begat fans: "We were more like a Crosby, Stills & Nash band than some boy-band-pop band." Perhaps the best way to grasp that shift is to know that in June of 2011, days after graduation, the Shadowboxers left for two years of touring with Indigo Girls—first opening for them, and soon as their backing band, too. The opportunity was random—Tyler met Emily Saliers at a friend's Passover Seder—but it might as well have been grad school.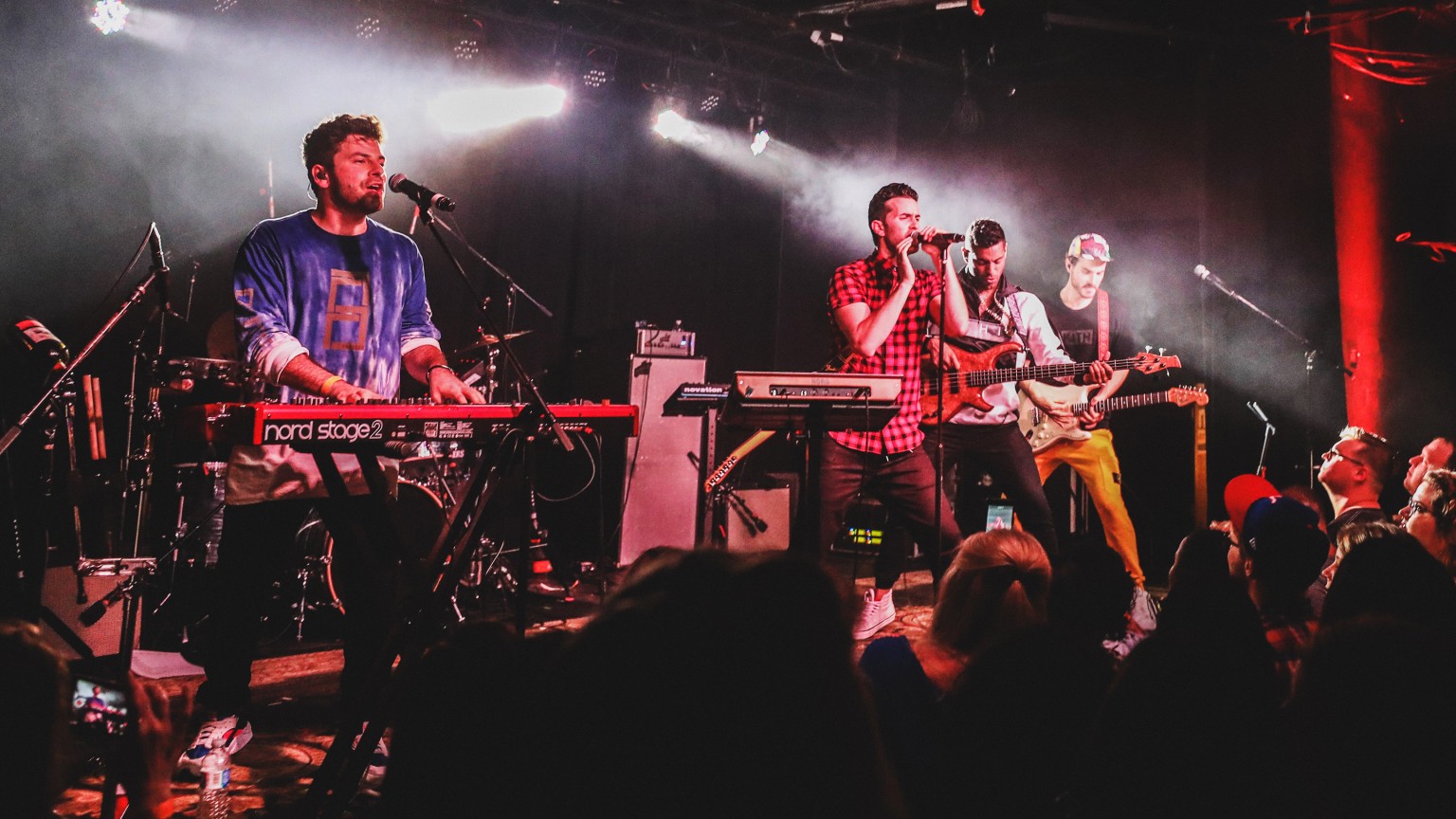 "We were young dudes ready to be a rock band on the road and cause mayhem," Lipkins says. But the reality was, "'Well, you're going to be playing music for four hours a night because you've got two sound checks. It's going to be a dry backstage, so no booze. Also, the fan base is mostly middle-aged lesbians, so don't try to hook up.' It was the best education in professionalism." But when they got home, they couldn't agree on the band's direction. As a near last-ditch effort, they launched a YouTube series, remaking songs by the likes of Paul Simon, Stevie Wonder, Frank Ocean, John Mayer, Pharrell and, yes, Timberlake. Tyler points out that in playing other people's music, you can learn a lot about yourself. And sometimes, those other people learn about you.

The studio breakthrough came last year when Shadowboxers teamed with Israeli producer K-KOV. In three days in L.A., they wrote three songs that wound up on Apollo. Timberlake was in town working on Man of the Woods, so he invited them over for a listening session. They put on the '80s-indebted, Weeknd-channeling "Timezone," and, Hoffman says, "Justin threw his hat and started running around the room, screaming, 'You did it! You did it!'" Despite that victory and all of the hard-won progress along the way, they had one lesson left to learn from JT. One gets the feeling it's something they're still working on. Lipkins explains: "Justin was like, 'You guys have to be badasses, you have to believe in that: We are Big Pop Musicians, and we belong here.'"