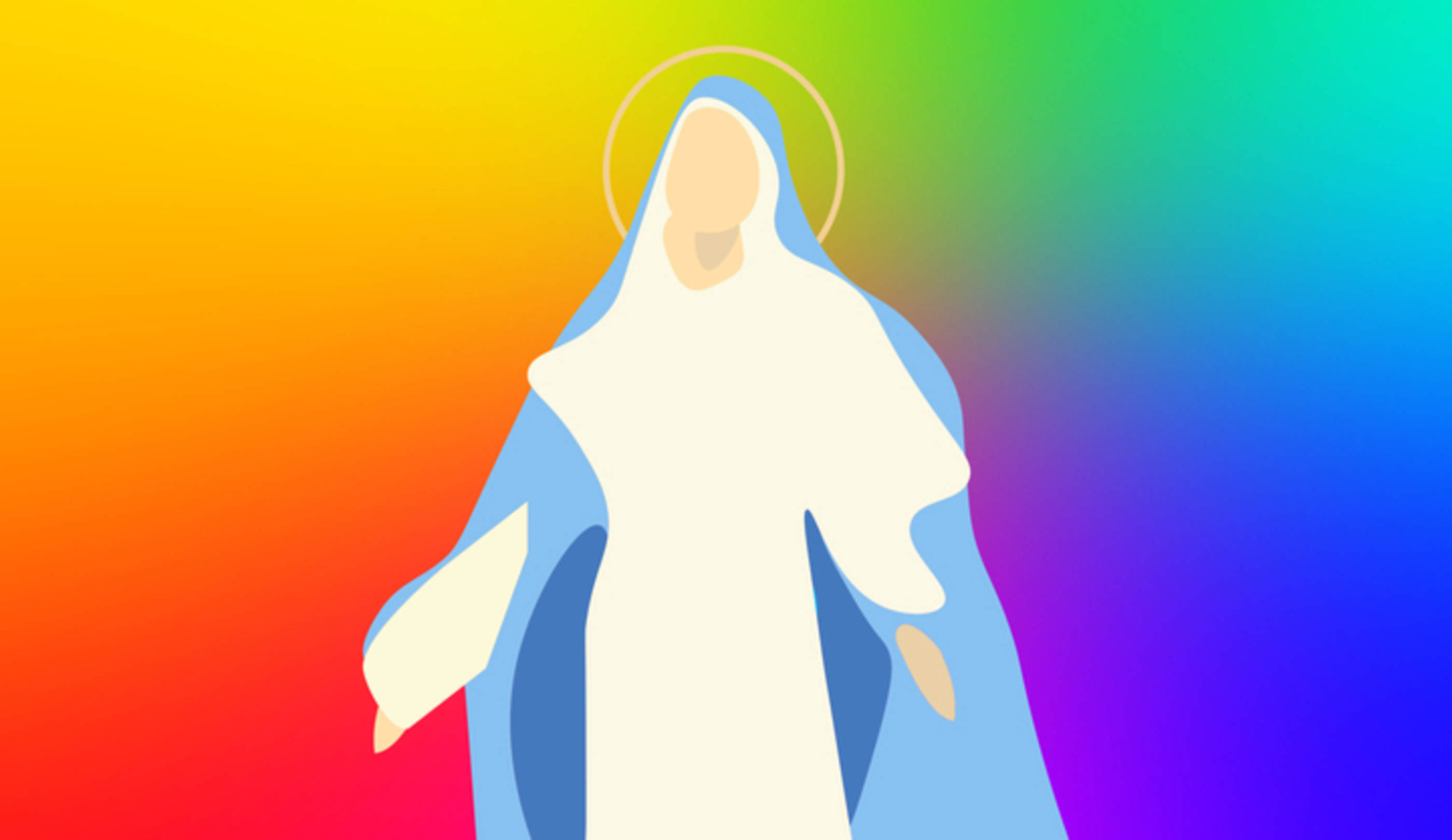 The Virgin Mary As Gay Icon? Rethinking the Madonna's Place in Queer Culture
Written by Brandon Ambrosino

Published on

December 18, 2017
I'm not a "cradle Catholic" like my partner. I grew up Pentecostal and went to a Baptist college for my undergrad. Coming to Rome as an adult was a huge deal for me, particularly because of the Mary stuff. As a Protestant, Mary doesn't feature prominently in your daily life. But in Catholicism, she's more or less inescapable. Catholics believe she actually is an inextricable part of the whole plan of salvation. If I was going to "get my Catholic paperwork," so to speak, I needed to come to terms with Our Lady.

I was speaking with my friend, Marlene, about my trouble with praying to Mary, and she reminded me of the Gospel account of Jesus' first miracle. As the story goes, Jesus is at a wedding, and they've just run out of wine. Mary has a motherly premonition that maybe her son might be able to help. So she asks him to work his magic, but he doesn't feel like it, so he denies her request. But Mary presses on, and ultimately convinces him to turn water into wine.
How did Mary persuade her son to comply? A smile? A more severe look, the kind all mothers reserve for those moments when they really mean it? "If we could but catch a single glimpse of her face," writes theologian Edward Schillebeeckx, "when she looks at her son with a glance that tells him, 'They have no wine.'"
What's interesting about this story, says my friend Marlene, is that Mary was able to talk Jesus into doing something he didn't want to do. The story of Jesus begins with consent, Mary's fiat, her yes to the angel Gabriel. The story of Jesus' ministry begins with his consent to his imploring mother. That's why I now pray to Mary: Because sometimes I feel as if my requests are falling on deaf ears, and I need Mary to give her boy a motherly nudge, or at the very least, a "you ignore his prayers for one more minute and I'm gonna" look.