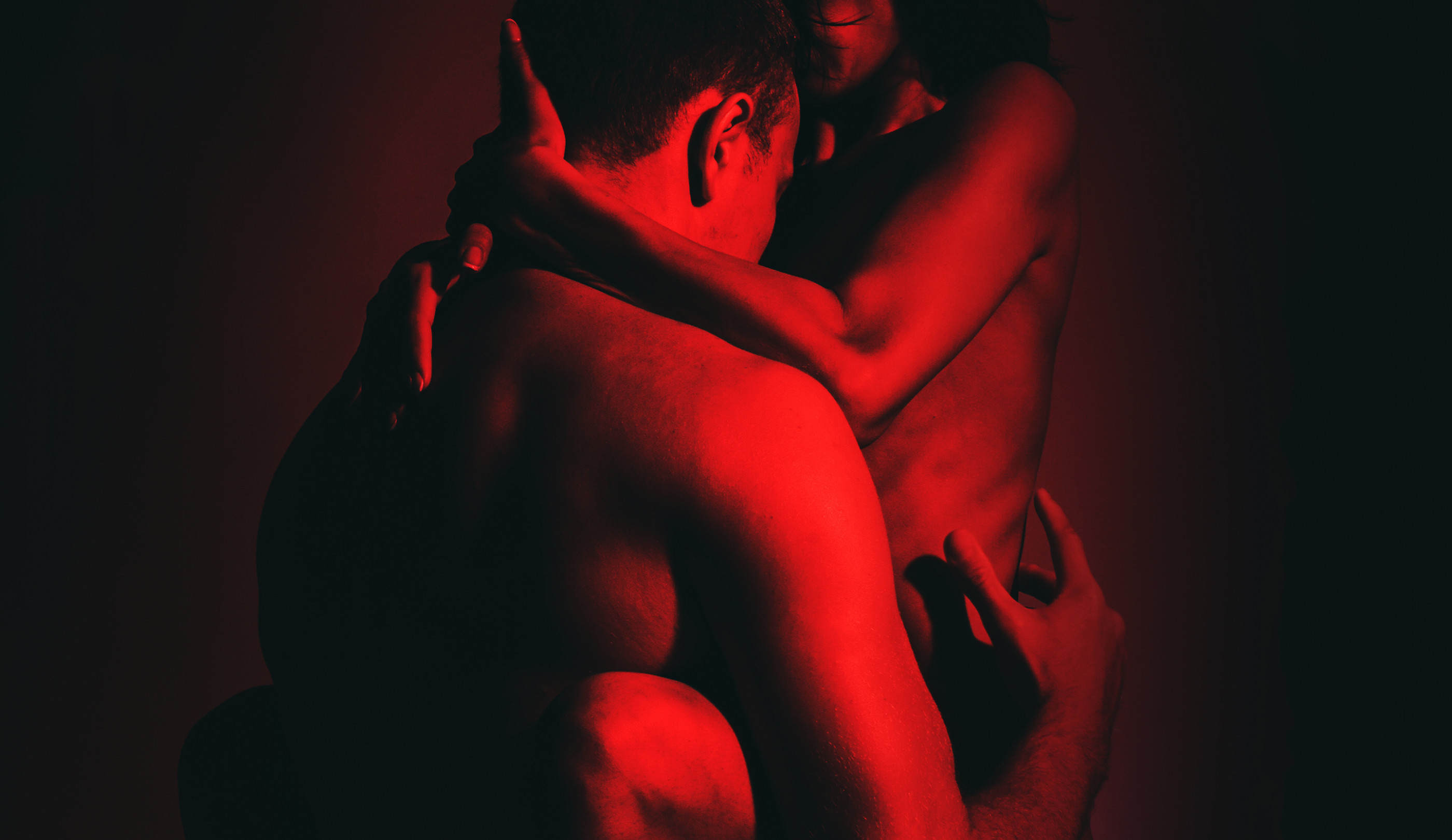 The Year in Sex Research: 10 Things Science Taught Us in 2017
Written by Justin Lehmiller

Published on

December 19, 2017
We learned a lot about sex in 2017, and we have science to thank. Among other things, researchers came one step closer to pinpointing the elusive "gay gene," they found that being sexually active may change the way a woman's immune system operates and they debunked the idea that pornography necessarily promotes sexism and misogyny.
Let's take a closer look at these and some of the other incredible things we learned about sex this year.
---
For the very first time, scientists have identified specific genes believed to be linked to homosexuality.
A study published in December in the journal Scientific Reports identified two genes—one on chromosome 13 and the other on chromosome 14—that differed between gay and straight men. One of these genes expresses itself in a brain area known as the diencephalon, which is significant because previous studies found that this brain area differs in size based on sexual orientation. More research is needed before we can draw firm conclusions, though, because the sample was small and no women were studied. In the meantime, however, these findings add to a growing body of work pointing to a genetic basis for sexual orientation.
---
Our risk of divorce may depend, in part, on our genetics.
Speaking of genetics, a forthcoming study in the journal Psychological Science suggests that our odds of divorce might be rooted in our biology. Researchers studied people who had been adopted and found that their divorce patterns were related to those of their biological—but not their adoptive—parents and siblings. However, this isn't to say there's a "divorce gene." Rather, what scientists think is going on is that our genes predispose us to having certain personality traits, and it's these traits that are responsible for why divorces seem to run in families.
---
Being sexually active changes the way the female immune system functions.
Women who are sexually active show different patterns of immune functioning across the menstrual cycle compared to sexually abstinent women, according to a study recently published in the Journal of Sex Research. The results suggest that sexual activity might trigger predictable changes in women's immune systems based on how close they are to their fertile time of the month. Specifically, sex might lead the immune system to amp up defensive responding during non-fertile times in the interest of protecting women's health, while dialing back immune activities that could potentially interfere with conception—like killing sperm—during fertile periods.
---
Monogamous and non-monogamous people's brains might be wired differently.
A November study published in the Archives of Sexual Behavior found that monogamous men's brains seem to process sexual and romantic images the same way, whereas non-monogamous men process them differently. Specifically, both groups showed significant activation of the brain's reward centers when shown sexual images; however, when it came to romantic images, monogamous guys showed more reward activity than non-monogamous guys. These results suggest that whether men are better suited to monogamy or non-monogamy just might be a function of the way their brains are "wired."
---
Having sex at home makes you happier at work the next day.
Following days married couples had sex at home, they went to work happier and more engaged the next morning, according to a March study published in the Journal of Management. At the same time, on days people felt more stressed at work, they were less likely to have sex when they came home. What all of this tells us is that our sex lives seem to affect us in the workplace, but bringing our work home also seems to affect our sex lives.
---
Americans are having less sex today than they were 25 years ago.
An analysis of a quarter-century's worth of data from the General Social Survey published in the Archives of Sexual Behavior revealed that Americans are having sex about nine fewer times per year today than they were in the late 80s and early 90s. What gives? We can't say for sure, but there are a few potential explanations. For example, it might be due to changing patterns of marriage, the effects of technology on our intimate lives, or changes in diet, medication or substance use. That, or perhaps Americans today just define "sex" differently than they used to.
---
Thinking about sex unleashes your tongue.
A set of three studies published in March in the journal Personality and Social Psychology Bulletin found that having sex on the brain encourages more self-disclosure to a romantic prospect. Specifically, participants revealed more personal information to an attractive stranger when they had previously been exposed to erotic imagery compared to nature imagery. Greater self-disclosure increased the desire to interact with that person in the future, too. It seems that when we think about sex, it leads us to want to become closer to another person both physically and psychologically—and as that closeness increases, so does our desire for that other person. Scientists think that we evolved to have a strong connection between our sexual system and our attachment system in the interest of promoting enduring relationships that would increase the odds of successful reproduction.
---
Pornography use is linked to holding more egalitarian attitudes about gender—especially among religious conservatives.
In contrast to the frequent claim that pornography promotes sexism and misogyny, a study just published in the Journal of Sex Research reveals that porn users are actually more supportive of gender equality than non-users. However, the most interesting finding was that the link between porn use and egalitarian attitudes was strongest among those who were the most religiously conservative. Say what? The authors theorize that what's going on here is cognitive dissonance, which refers to the state of discomfort we feel when we engage in a behavior that's inconsistent with our attitudes or beliefs. When we experience this discomfort, we look for a way to resolve it, such as by changing our attitudes to bring them in line with our behaviors. In the case of a religious conservative who is watching porn—something that would probably conflict with his religious beliefs about sex and gender—he might learn to deal with the inconsistency by adopting more liberal attitudes. In other words, these findings suggest the provocative possibility that porn use just might lead conservative men to adopt more progressive beliefs about sex and gender.
---
Nearly 1 in 5 American men and 1 in 10 American women have had a threesome.
Most national sex surveys haven't inquired about people's experiences with non-traditional sex acts, like group sex and BDSM. However, a study published over the summer in PLoS ONE finally offers an inside look at diverse sexual practices in the United States using a representative sample. Among other things, researchers found that 18 percent of men and 10 percent of women said they'd been in a threesome, while 11 percent of men and 6 percent of women said they'd had sex in a larger group. When it came to BDSM, about one in five men and women said they'd tried bondage, while about one in three had practiced spanking.
---
"Beer goggles" might make straight people a little gay.
Alcohol changes the way we see the world around us, including how attractive we find other people to be. Specifically, alcohol tends to give other people an attractiveness boost in our eyes. Interestingly, a study published in May in the Journal of Social Psychology suggests that this "beer goggles" effect might even make straight people more open to a same-sex experience. Researchers determined this by asking drunk straight people who were walking between bars to watch a brief video and rate the attractiveness of the person in it. They found that for men and women alike, the more drinks they consumed before watching the video, the more sexual interest they expressed in someone of the same sex.
Here's to another year of mind-blowing sex research in 2018!
---
Justin Lehmiller, PhD is a sex educator and researcher at Ball State University, a Faculty Affiliate of The Kinsey Institute, and author of the blog Sex and Psychology. Follow him on Twitter @JustinLehmiller.