We, the always-viewing oglers of the attention economy, watch from our phones as they model this season's "it" boots and apply charcoal face masks, attend boutique pilates classes and whip up oat milk matcha lattes. This is a comfortable distance, enough room for jealousy, judgement, and adoration. Instagram influencers are like polished projections of our potential other selves, their lives are accessible in the imaginary but unattainable by design. That forever receding space between us and our aspirations is where the influencers, and the brands that sponsor them, make their bank—paid to curate, capture, and broadcast a desirable, photogenic lifestyle, fit for product placement and likes.

In our own unabashed attempts to become our best, most marketable selves, me and four other women braved the puke-lined streets of New York City's SantaCon one Saturday morning to attend a two-hour "Influencer Seminar & Social Media Workshop" in Nolita. A quick Google search of the words "influencer seminar" led me to the event page a few months ago. I was fascinated by the lucrative, rapidly growing industry and curious as to how one could possibly teach online "influence"—something so tied to external factors like celebrity and facial symmetry. The workshop description promised tips on "how to get the attention of top brands, gain partnerships and collaborations, and get paid sponsorships on Instagram" while "keeping your authentic voice YOUR OWN" all for a cool $100.

I entered the narrow building through a factory door and rode the elevator to the third floor, where the seminar organizers had instructed us to meet promptly at noon. Room 3B was bare except for a conference table and a wall-mounted projection screen. The haute trendsetters and aggressively attractive Los Angeles women I expected to see were conspicuously absent. In their place sat a girl with a marble planner and hiking boots, two teen-aged friends that arrived in perfect lockstep, a middle-aged woman with a thick Brooklyn accent, and yours truly. In silence, we regarded the title screen of a Powerpoint presentation. The text: "Use the power of your social influence to leverage your audience to build strong relationships with brands!" Accompanying this message was, alas, my original mental image of an influencer, a brunette model who I would call "Urban Outfitters pretty": early twenties with bangs and a breezy aura, wearing a bold red lip and an oversized shirt that somehow looked sexy.

As I understood it before the seminar, an influencer's job is to be one node in a quickly expanding network of branded content—a likable, relatable, avatar among many, through whom brands speak to audiences. Influencer marketing began creeping into my life when screenshots of their ever-evolving wardrobes, favorite frozen yogurt joints, and go-to frizz serums started overwhelming my camera roll. I had saved and revered tons of these strangers' images like recommendations from friends.
Of course, the influencer-follower relationship is fundamentally unbalanced and unnatural, mainly supported by pre-edited photos and videos and products, but the illusion has grown to be increasingly believable.

That this branded content could so easily leak into my personal photo collection demonstrates the value of influencer marketing. Rather than confine an ad to a single space, like a commercial spot, with a single, often divisive, spokesperson (like Progressive's Flo) influencers allow a brand to disperse itself through a network of "normal" influencers' "regular" online lives. Thus, ads become more broadly cast than our cultural understanding of a broadcast. As opposed to acute and (at best) mildly annoying commercials, influencers allow branding to become ambient, written into the texture of everyday normal interaction. But building yourself as an influencer is no easy task. Hence, this seminar.
A young woman with shiny, blow-dried curls introduced herself before starting the slideshow. She used to work for Disney but "found [her] passion in influencing." Now, she manages clients at an influencer agency, the same one that is holding the seminar. With all of this out in the open, the seminar itself took on the air of a promotional stunt, one that I had paid to attend. She clicked onto the first slide, red with black lettering:
"What's INFLUENCER marketing?"

She waited for a moment, signaling for us to jump in. "Producing good content," one of the teens answered with an accent I couldn't place. "Good content," we would later learn, can take on many forms: a cup of coffee on a windowsill, a baseball game, a well-lit selfie.
"Organic growth," the girl in hiking boots mumbled. It came out stilted, like it was her first time saying it aloud. I guessed she read those words in a WikiHow guide.

After we had all fumbled around a bit, the answer our instructor had in mind appeared onscreen: "Creatively tell your business story and showcase your offerings." She elaborated on this point with a list of familiar watchwords, words designed to be listed one after another like triggers for hypnosis: "curation," "engagement," "awareness", and of course "branding." These are the root words of a common language embraced by multilevel marketing pyramid schemes, Silicon Valley venture capitalists, and now, you, the potential influencer (and all of your fans). The words don't mean anything. They signify an ideal.

Another answer to the initial question popped up on the next slide: "Psychology of connecting with the human mind." Influencing is about "one-sided friendships," she told us in between sips of her Dunkin Donuts coffee. "Building trust and emotional connections." It was as simple as that: Use "psychology" to make "friends." The nature of these "emotional connections," let alone the ethics of actively trying to cultivate a one-sided friendship, were topics left unexplored.

"RELATEABLE [sic]"

The word flashed across the screen in giant, highlighted text, followed by saturated photos of open pizza boxes and cute, colorful cocktails, commonplace items that have become emblems of internet relatability. All that was missing was a pillowcase with "I hate mornings" written across it.

The 'influencer' is a marketing go-to, but what happens when popularity on social media loses power?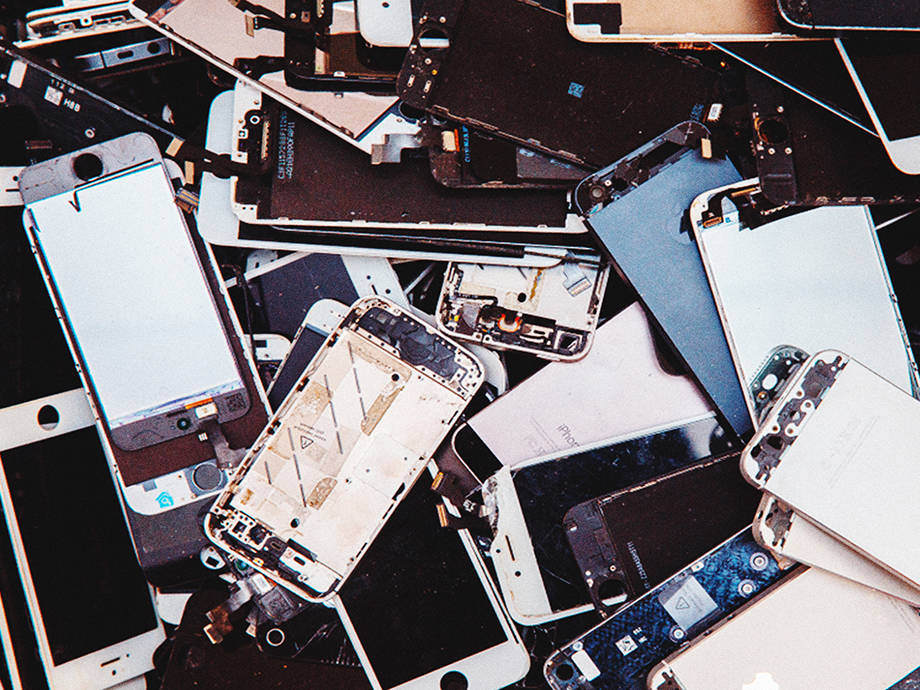 We bond over these products and their targeted aesthetics. In the image-driven economy of online interaction, it's one of the only languages that everyone speaks. Jeremy Larson explored this phenomenon for the New York Times Magazine. In his essay, he paraphrases a 2007, pre-viral quote from Buzzfeed's co-founder and chief executive Jonah Peretti: "Not only the social value of something but also its economic viability depends on how shareable it is."

Followers feel they can trust their "relatable" influencer icons as they keep up with their daily adventures, like trying on shoes, and big life moments like getting married. Of course, the influencer-follower relationship is fundamentally unbalanced and unnatural, mainly supported by pre-edited photos and videos and products, but the illusion has grown to be increasingly believable. Influencer marketing merges the old-school aspirational advertising method with our modern obsession with accessibility. When the genetically gifted Emily Ratajkowski shares a candid picture in a suit from her swimwear line to her millions of followers, she's saying, "This could be you." It's the same tactic that lured me and four other women into this two-hour seminar. That could be us. The free stuff, the excess, the external validation.

But what about the "me" of it all? How do I maintain that "authentic self" that established me as an influencer in the first place? For this, the industry, and this seminar, have a ready-made answer:

"Stay true to your unique brand, voice and story
Branding exercises to do
-what do you like?
-what do you care about?
-what do you do for fun?
-what do you want?
-what do you want your followers to think/feel?
-who do you want to mimic?

Once you get a good grasp on who you are, you'll find out who you want to reach."

The thinking here goes that by answering these questions, you can carve out a cohesive character to embody—a brand. You, the influencer aspirant, are meant to reverse-engineer your interests, passions, dreams, and needs as a vehicle to seamlessly push a certain kind of product or lifestyle. You should only like things that align with your online identity. All the better if those things place you firmly within one of the so-called BIG TEN influencer sub-industries—according to the presentation, that includes fashion, beauty, food, travel, funny, news, music/dance/entertainment, bts(behind the scenes, I think?), animals, and inspiration.

"My problem is I like a bunch of different things," the middle-aged woman said.

"That's okay," the instructor pulled up the next slide, revealing an Instagram profile marked by sepia-tinted images of a well-dressed woman posing on cobblestone streets and laughing into her wine glass. "Look at Caitlyn. She has a bunch of different things, too. See, in this picture she's eating." She continued, "showing outfits of the day and food stuff is a good way to vary your days." Apparently, a little variety is good, as long as you keep everything "on theme."

'See, this is funny. This girl lives in New York and she's drinking iced coffee in 40 degree weather.' This is our metric of relatability; coffee and weather.

"Your feed is your resume," she said. "Focus on theme." Theme, in this context, means aesthetic pattern. She listed off some apps that let you plan out your content to give your photo feed a cohesive look. You're encouraged to generate an all-purpose photo filter to complement your brand. Bright pastel tints are good if your brand personality is bubbly and fun, a character who drinks champagne and loves makeup. Muted contrasts fit the "artsy" type—think gallery openings and
non-smiling selfies
. It would be inadvisable to present as both.
The most successful and widely followed influencers have profiles that read like attractive ongoing ad campaigns. Some influencers take "selling a lifestyle" to the next level by selling the filters they use for their photos. "Always...create compelling AND aesthetically pleasing content," the screen flashed. "Must be UNIQUE to you and CREATIVE to your personality."
"Your Instagram stories are like daily rewards," she said. "They're a great way for people to see your authentic everyday life. For a while, people criticized Instagram for being too fake. That's why they added this feature." To me, stories seem like more ad space. Instagram hasn't gotten less "fake," just better at branding it as "authenticity." The next slide showed a thin girl drinking iced coffee in front on a white wall dotted with pink and red lipstick marks. Temperature and location stamps—"40 degrees," "New York"—frame the photo. "See, this is funny. This girl lives in New York and she's drinking iced coffee in 40 degree weather." This is our metric of relatability; coffee and weather.
The next 10 minutes or so were dedicated to an "authenticity exercise" wherein we had to identify sponsored versus non-sponsored posts and organic versus inorganic content. "I think this is sponsored," one of the girls said in response to a photo of a model on a beach. "She was paid to go to Panama." She was correct, and a little bitter.

"This post is obviously not organic," she said to a picture of a woman making dinner. "There's not even water in that pot." The next picture was of a beautiful blonde holding a protein shake. Everyone agrees that it's inorganic and we enjoy a collective scroll through her profile.

"She's actually really nice and has really nice hair," our instructor said.

Conveniently absent from the seminar's content is the hierarchical nature of that existence.

The Brooklyn woman spots a picture of a baby: "
She's a mom?
She looks so tiny and young." "I'm sure plastic surgery helps with that," someone else remarks. At this point, I'm dehydrated and seeing spots. The $100 influencer seminar did not offer water.
"Discover what's truly unique about your brand voice? [sic] Avoid crafting messages that don't align…"
Once an influencer establishes their online persona, develops a widely-appealing aesthetic, and attracts a devoted following, they can bolster their persona by promoting like minded brands. Instagram, a homogeneous content mine of sculpted bodies using sleek products in beautiful landscapes, is uniquely suited to this purpose. The beauty blogger will reveal her "favorite" moisturizer in a sponsored live video. The fitness model will post gym selfies in her new aerated yoga pants. The former Bachelor contestant/current hot mom will don a bikini and take pictures in the island villa that flew her out for a free weekend getaway. The Forbes"30 Under 30" fashionista—this writer's personal favorite influencer archetype—will livestream her colonic while touting off its digestive benefits.

"Incorporate brands into your daily life," our instructor adds. This helps your content come across as "authentic" and "organic." The goal is to treat every day as a branding opportunity. Center your experiences around the products you own. "All content must have a purpose," the next slide read, along with a list of the possible "purposes" for content. To "inspire?" "Entertain?" "Inform?" "Inspire?" "Create emotional connection?" "Recognize?" One of the teens raised her hand, "Can I add a funny video to my post? Just for a laugh?" The instructor paused.

"You mean," she pointed to the word "Entertain" on the slide. "To entertain?"

"Brands want diversity, different types of people," the instructor said as the screen filled with Instagram posts featuring glamour shots of nearly identical women. They had voluminous, windswept hair and all wore full-face Kardashian-inspired makeup: overlined lips, smoky eyes, caked-on shimmer highlighting their cheekbones. The secret to their looks? Kérastase's luxury haircare, the captions rave, "#KerastasePartner." She tells us brands often dictate these authentic messages, either with guidelines or direct copy.

Soon enough, the seminar ends and we're left to digest this message:

"DON'T "sell out"
DON'T become a product pusher
DON'T take just any deal
DON'T promote is just because it's free
Otherwise you lose authenticity, dilute your brand and lose engagement"

I leave the seminar pretty confident that successful Instagram influencers have the gig economy figured out. It's a work culture pioneered by millenials, designed from birth to fully optimize ourselves for any job we can get. Being your own boss is the pinnacle of that ethos, and influencers have realized a very modern, precarious way to do that. Influencers fully embrace the generation's live-to-work ideology, because their lives—or what we see of it—are their jobs. Most of us present some form of personal brand for our online selves to adhere to, influencers just get paid for it.

Instagram's role-play community straddles the line between identity theft and innocent fantasy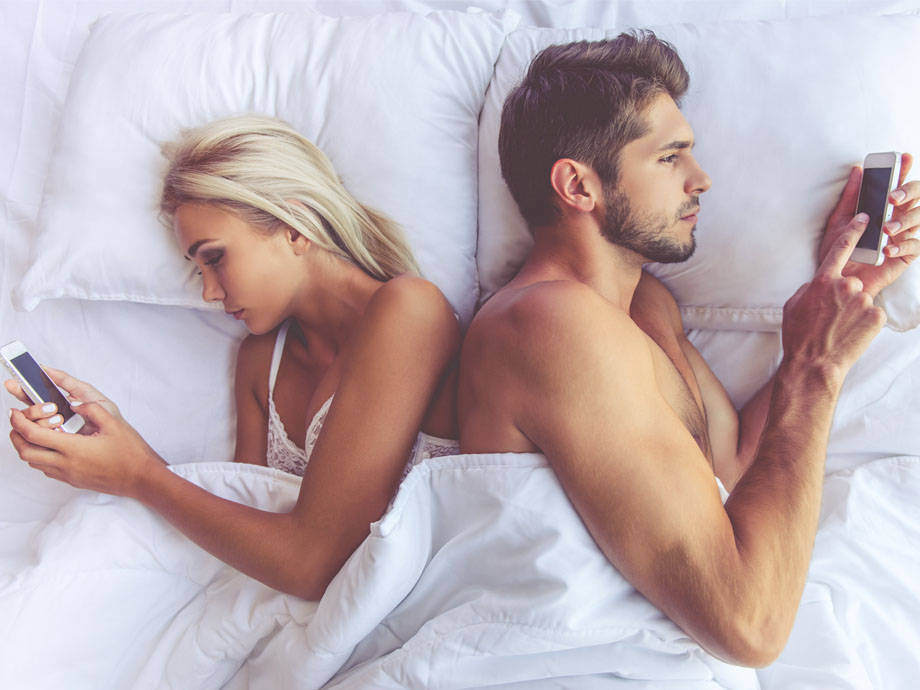 In this vein, Instagram has created a group of people whose livelihoods depend on its existence. Conveniently absent from the seminar's content is the hierarchical nature of that existence. According to research done
by Digiday
, influencers typically earn $1,000 per 100,000 followers. That puts nano-influencers at the bottom of the totem pole, posting sponsored content for 1,000 to 5,000 followers. Above them sit micro-influencers, users within the five-digit follower range. Compare this to the daily work required from top influencers and celebrities, like Kylie Jenner, who can rake in a million dollars for a single post. Influencer agencies are the recently instated middle men between brands and influencers.
At its core, influencing is a game of measurable, monetizable popularity with a crowded playing field, slanted to benefit the rich and famous. But recognizing that pre-existing hierarchy would not only defeat the purpose of an influencer workshop, it would slash some of the feigned relatability crucial to the success of the trade. Instead, the seminar leaned into the classic "You can do anything you set your mind to" mentality.
Nobody speaks to each other or exchanges Instagram handles after the seminar. I try to find the stairs to avoid an awkward elevator ride. No stairs. I share a silent elevator with the girl in hiking boots. We reach the lobby and I have trouble opening the entrance door. She giggles and helps me: "I saw someone do it before." We walk in opposite directions without saying another word. I'm still dehydrated and it's past lunchtime.
I go directly across the street to an Italian fusion restaurant considerably above my means. I order an egg and debate its Insta-potential. The tables around me are mostly empty. Glancing up from my plate, I notice a chic young woman enjoying an early afternoon cocktail and tapping at her phone. A waitress brings her pasta. Fresh parmesan? Yes. The girl lifts her phone to film the falling flakes of cheese.