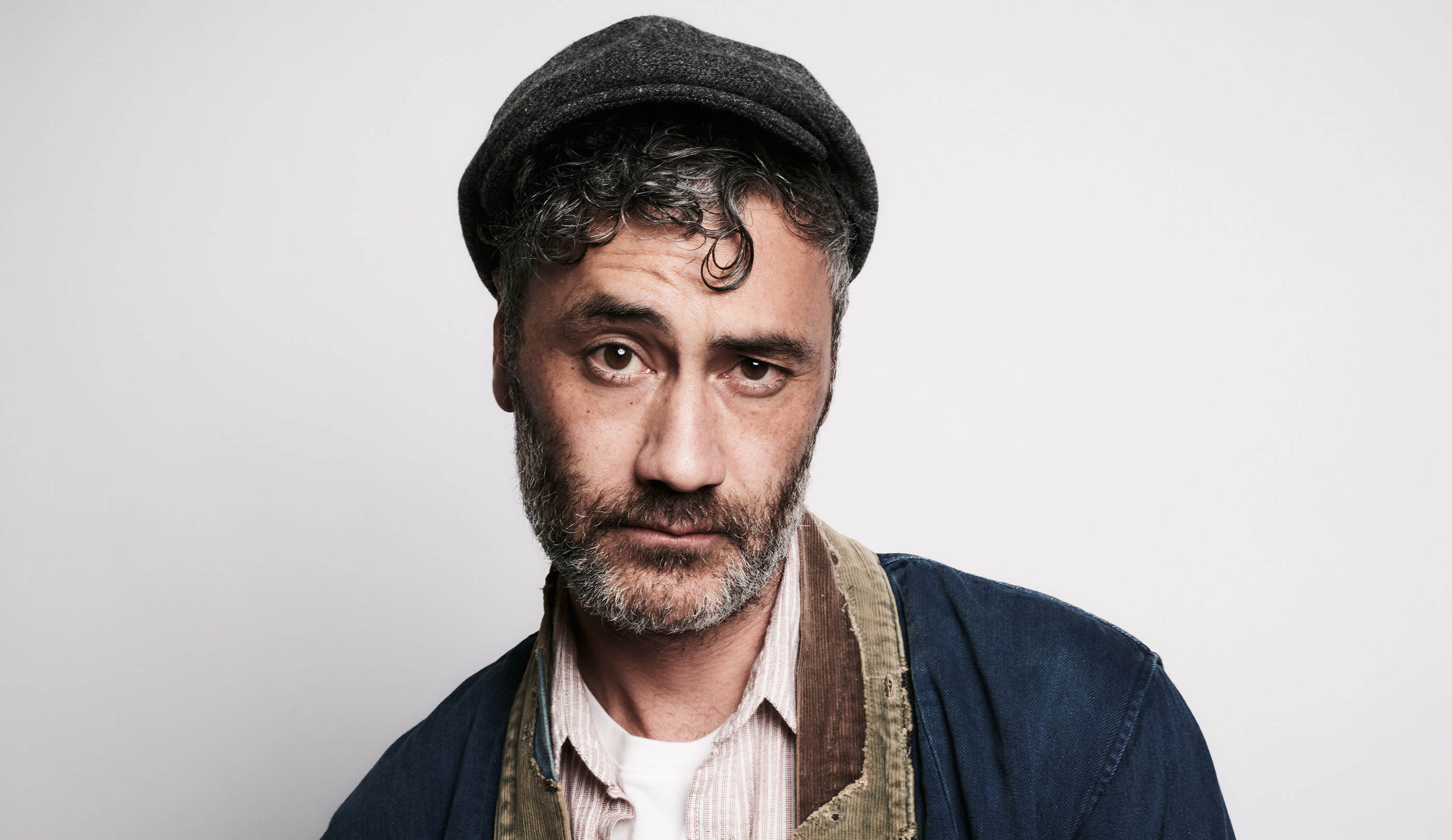 'Thor: Ragnarok's' Taika Waititi Wants to Make Nazis Funny Next
Written by Daniel Barna

Published on

November 06, 2017
How does one celebrate having the number one movie in the country? Well, if you're Taika Waititi, whose critically acclaimed Thor: Ragnarok pulled in a hefty $121 million during opening weekend at the box office, you start by adding some zip to your morning coffee. "By the way, this is whisky and coffee," Waititi told a delighted audience at Deadline's The Contenders event recently. "It's my opening weekend so I can say whatever the fuck I want."
Based on the mammoth success of his first major studio movie, Waititi can now make whatever he wants, too. But just because Hollywood seems ready to let the oddball New Zealander through its gilded gates, don't expect him to dive headfirst into the world of blockbuster filmmaking just yet. In a recent interview with Vice, Waititi mentioned two very distinct projects that he plans on making with his newfound clout. The first is Bubbles, a stop-motion movie about Michael Jackson's eponymous monkey, which Waititi is attached to direct from a script by Isaac Adamson.
By the sound of it, Bubbles will be the kind of madcap fare that fans have come to expect from Waititi, who, prior to directing Thor, helmed the offbeat coming-of-age adventure comedy Hunt for The Wilderpeople. "I want to focus on telling a story that blends fact and fantasy, about an animal trying to make sense of the world," he told Screen Daily recently. "This film is not about Michael Jackson because that's not a story for me to tell—or a story I'd be comfortable telling—it's about a chimpanzee's fascinating journey through the complex jungle of human life."
If you're unfamiliar with Waititi's origin story, the 42-year-old has ascended New Zealand's tight-knit film community, and is a gifted comedy writer, as he's demonstrated in the work he's done with Flight of The Conchords star and fellow Kiwi Jermaine Clement. They shared writing duties on Wilderpeople and the vampire mockumentary What We Do in the Shadows, both of which were instrumental in convincing Marvel that he had the comedic sensibilities required to retool what is arguably the studio's least popular franchise.
But despite its growing reputation as the funniest Marvel movie to date—which has a lot to do with the improvisation Waititi encouraged on set—he didn't actually receive a screenwriting credit. And since Bubbles wasn't his idea either, it only makes sense that Waititi would be itching to direct something from one of his own scripts, which he elaborated upon with Vice.
"There's also a smaller film that I've written that I'm going to try to shoot next year," he said. "It's a Nazi comedy." Waititi didn't offer any further details, only that he wrote it five years ago. He also explained that with Nazis back at the forefront of the national conversation after Charlottesville, "it's weirdly perfect timing," for him to make this particular movie. "Nazis are cool again."
While Nazis aren't exactly "cool" as Waititi put it (with his tongue planted firmly in his cheek), laughing at them has become a popular coping mechanism since Donald Trump took office, especially on Twitter. But turning something so polarizing into comedy takes great skill and nuance, something Larry David lacked this weekend, when a controversial joke he made about the Holocaust during his Saturday Night Live monologue drew criticism. On the other hand, Mel Brooks' The Producers is considered one of the great comedies of all time. Where Waititi will fall on that spectrum remains to be seen.