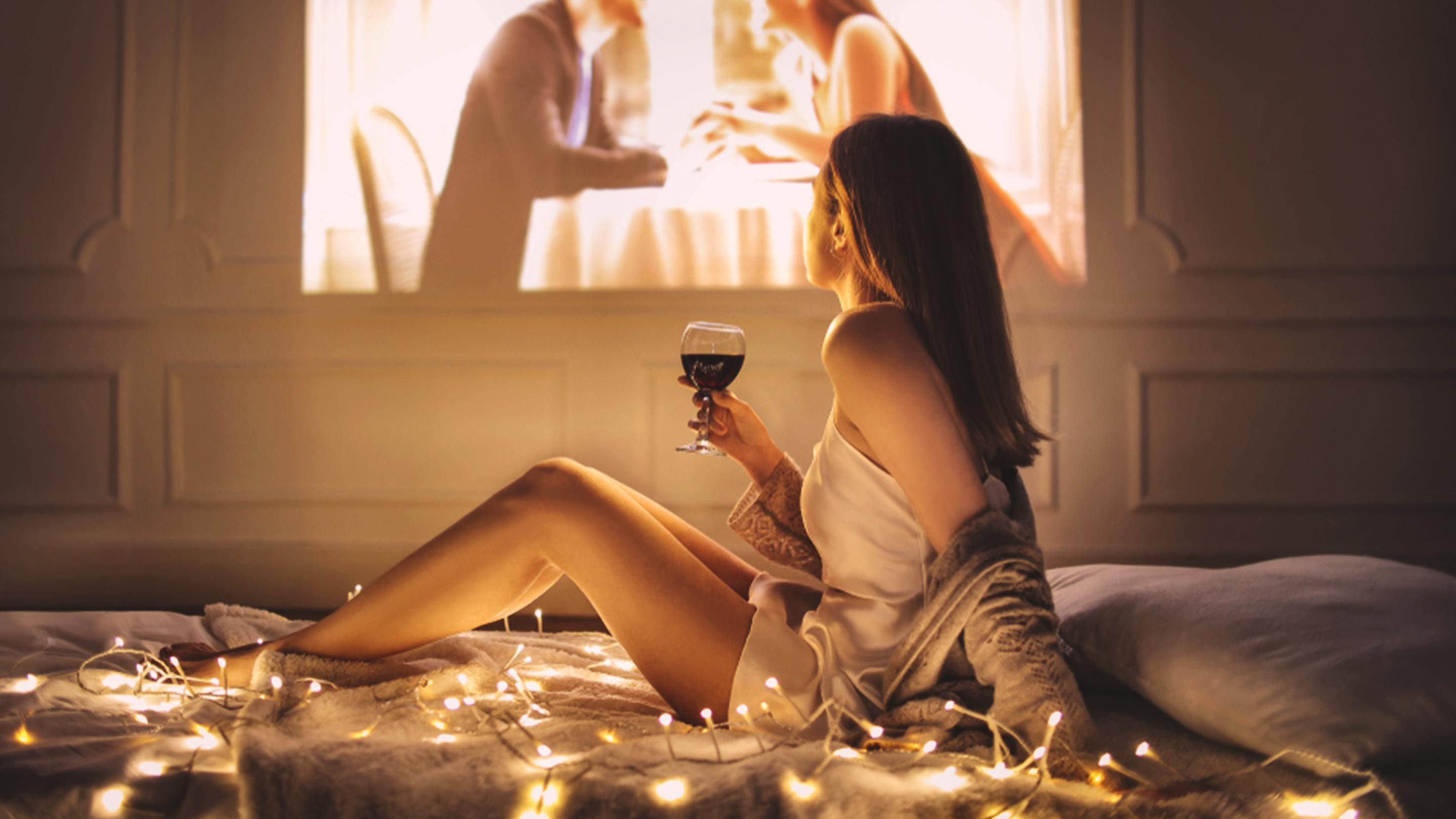 Passionflix and Chill? Tosca Musk on Elevating the Romance Novel
Written by Lina Abascal

Published on

February 14, 2018
There is room for two geniuses in one family, just like there is room for high culture amongst low culture. For Tosca Musk (yes, sister to Elon), the general, let alone critical, opinion of low-culture romance novels is irrelevant. After all, it's the highest-selling genre of content out there, no matter what people say about the "mom porn."
Tosca's streaming service, Passionflix, the Netflix for romance-novel movie adaptations, launched in late 2017 after raising $4.75 million dollars. The platform hosts original independent films produced by Tosca and other female-heavy teams along with classic romance films like
Casablanca
. Like any other streaming platform, fans can log on and watch the content on their computers or smart TVs for $5.99 a month.
Rather than introduce regular fans of romance films or romantic comedies to these novel-adaptations, Tosca and the Passionflix team carved out their own corner where they directed existing fans of the novels (which are often viral e-books), to the adaptations. "This is their content," she says of the Passionflix audience. "Our general customer is a romance fan. Someone who is aware of the novels and who is a big fan of the authors. They like to come on and see their favorite book turned into a movie."
Passionflix's films include content that simply isn't shown on other networks. Instead of hyper-specific categories you may have on your Netflix like "dark comedies with a strong female lead," Passionflix leans into its silliness and sexiness with categories like "Bite Me," "Spank Me, "Thrill Me," and their proprietary search feature "the Barometer of Naughtiness," which ranges from "oh so vanilla," (a one) to "not safe for work," (a five).
With her prestigious family and a brother like Elon, the filmmaker is an unlikely candidate in the front lines of defending low brow, just-for-fun, material.
"We are comfortable talking about these things and having fun with it. Not trying to hide it and pretend that it doesn't exist," Tosca says.
While Tosca may not seem like the target demographic for the content she's creating (Midwestern middle-class moms come to mind, though she insists it's more diverse than you may think), even someone with her pedigree and resources struggled to make Passionflix and its films a reality. "There's very few platforms out there that will buy this content," she admits. And it's not because of its sexual nature. It's just plain sexism. Production companies and streaming platforms historically shy away from for-women-by-women "low brow" projects. In the rare chance that a company was open to one of Tosca's projects, the financial logistics just don't make sense. "If you are able to get it sold somewhere, the money that they will ultimately pay you—is minimal. It's just enough to cover the cost maybe. The distributor will take 25 percent. Your investors will hopefully make the money back, but it will take forever. Being an independent filmmaker, you realize that you don't actually make your money back and if you do, it takes a long time." For indie films, sometimes you just have to do it yourself. "It's hard unless it's a blockbuster," she says matter-of-factly. And so the do-it-yourself model was taken and Passionflix was born.
Within her genre of choice, the go-to blockbuster example is the 50 Shades franchise, which she's a fan of. One may not think it's the best written book in the world, but Tosca calls it "compelling" as she defends Christian and Ana's romance as a rare, and important, example of a woman asserting herself in the romance genre. As one of the top-selling books and repeat number one movie in America, there's no need to explain that low culture can and will succeed. But with her prestigious family and a brother like Elon, the filmmaker is an unlikely candidate in the front lines of defending low brow, just-for-fun, material. "You sort of need to watch intellectual movies and read books that inspire you and teach you, but I think that you must have fun. To have a good life, you must have fun. There needs to be a [that] element to your life that makes you a little giddy, that gives you a little bounce in your step." That's what Passionflix is for. Have fun, feel sexy, be empowered. It may be a nearly five million dollar business, but it's only as serious as you make it.
Passionflix, and Tosca's life work in general, is a feminist mission. Aside from fulfilling your often repressed romantic and horny desires, all of her films aim to empower women. She points out the desire to consume romance content may be at its high when women are sexually repressed, and Tosca wants to bring that desire into the open in the fourth wave feminism era and the time of #metoo. Her mission is also one of inclusivity. While Passionflix's website and offerings do appear very straight and white at first glance (and sadly, what film website isn't), upon questioning, Tosca was firm on her belief that "love is love." Almost exactly a year from now, on Valentine's Day 2019, Passionflix will premiere their first film starring a gay couple and is working on films including storylines between "various races, interracial couples and different age groups."
With it being Valentine's Day, those of us both single or attached could benefit from adopting a bit of Tosca's attitude. "I personally just say have a fun day. Be a little cheeky about it," she says of the holiday that she enjoys, though she notes the wrong attitude could easily leave you sad. With regards to both the Hallmark holiday and her films, her advice could easily be applied to the rest of life: "Keep it light and enjoyable. It's not about the flowers and the candy, it's about the time that you spend with people that you love in all aspects of your life."