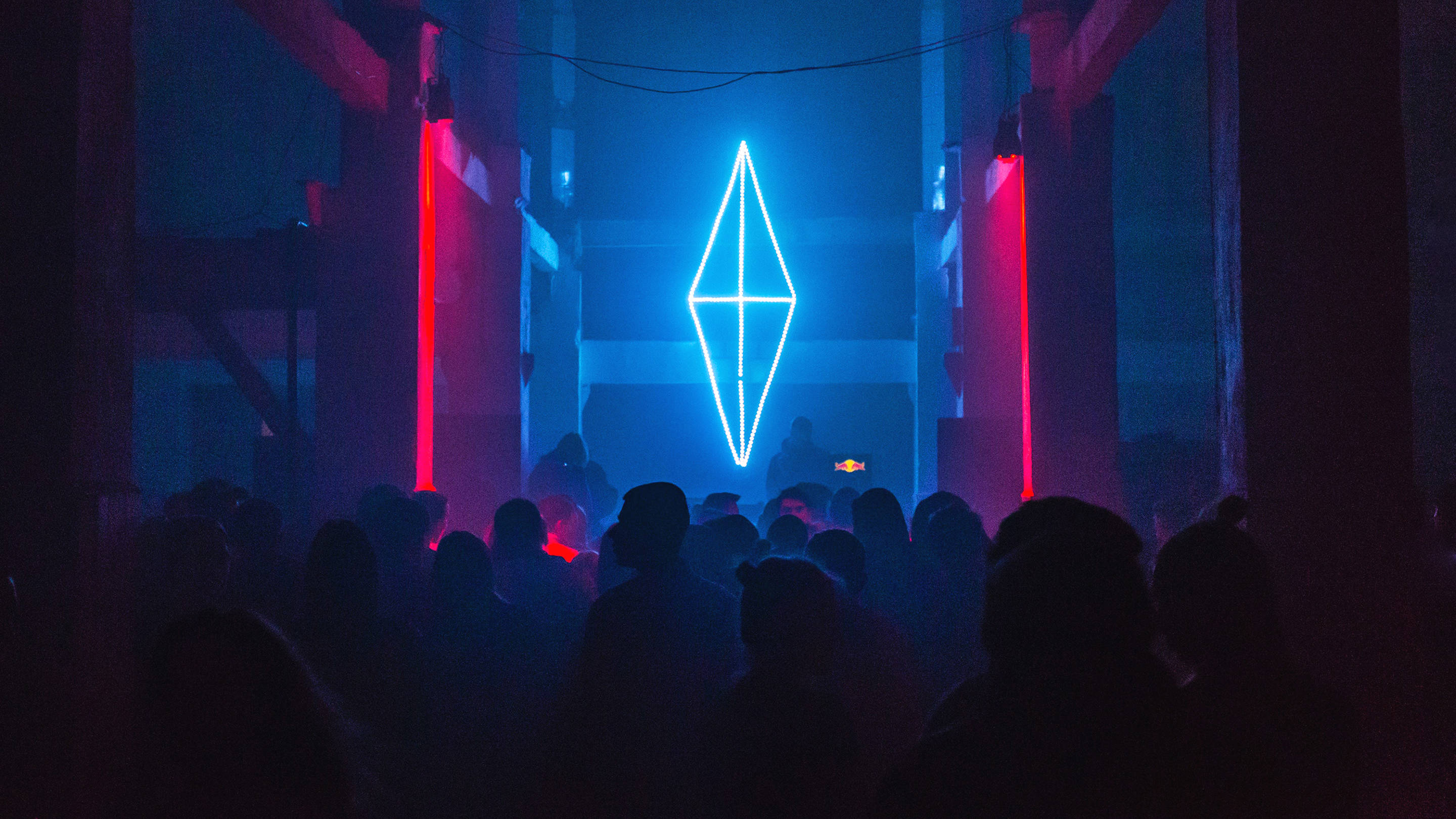 Want a New Kind of Religious Experience? Bear Witness to this Tel Aviv Chapel Turned Bar
Written by Natalie B. Compton

Published on

September 25, 2018
The glowing neon red prayer hands radiating on the stone wall signal that you have found the right place. You're in Jaffa, Israel's ancient port city now serving as a quieter southern attachment to Tel Aviv. But more specifically, you're at The Jaffa, a new luxury hotel housed inside of a 19th century complex.

Once upon a time, the hotel was Jaffa's French Hospital. Now it's where you're going to be drinking this evening. You heave open the massive wooden doors across from the neon hands and step into The Chapel, the hotel's bar that looks more like a church than a place to drink cocktails because it once was a church not a place to drink cocktails. You are tempted to fall to your knees and thank the nightlife gods for the vision before you. Instead, you take a seat on a plush velvet stool, a chair infinitely more comfortable than a pew.
It took thirteen years (almost double the time originally estimated) for New York-based property developer Aby Rosen to realize his dream of opening
The Jaffa
. There was no telling what the team would discover underground when they began excavation on the hallowed grounds of the property. "If you dig in Israel you will find just because there is such history there and so many layers of people went through the country—from the Turks to the Muslims to the Jews to the Romans," says Rosen. "You will dig, you will find. I wasn't aware that it would take that long, but that's one of the risks I had to take."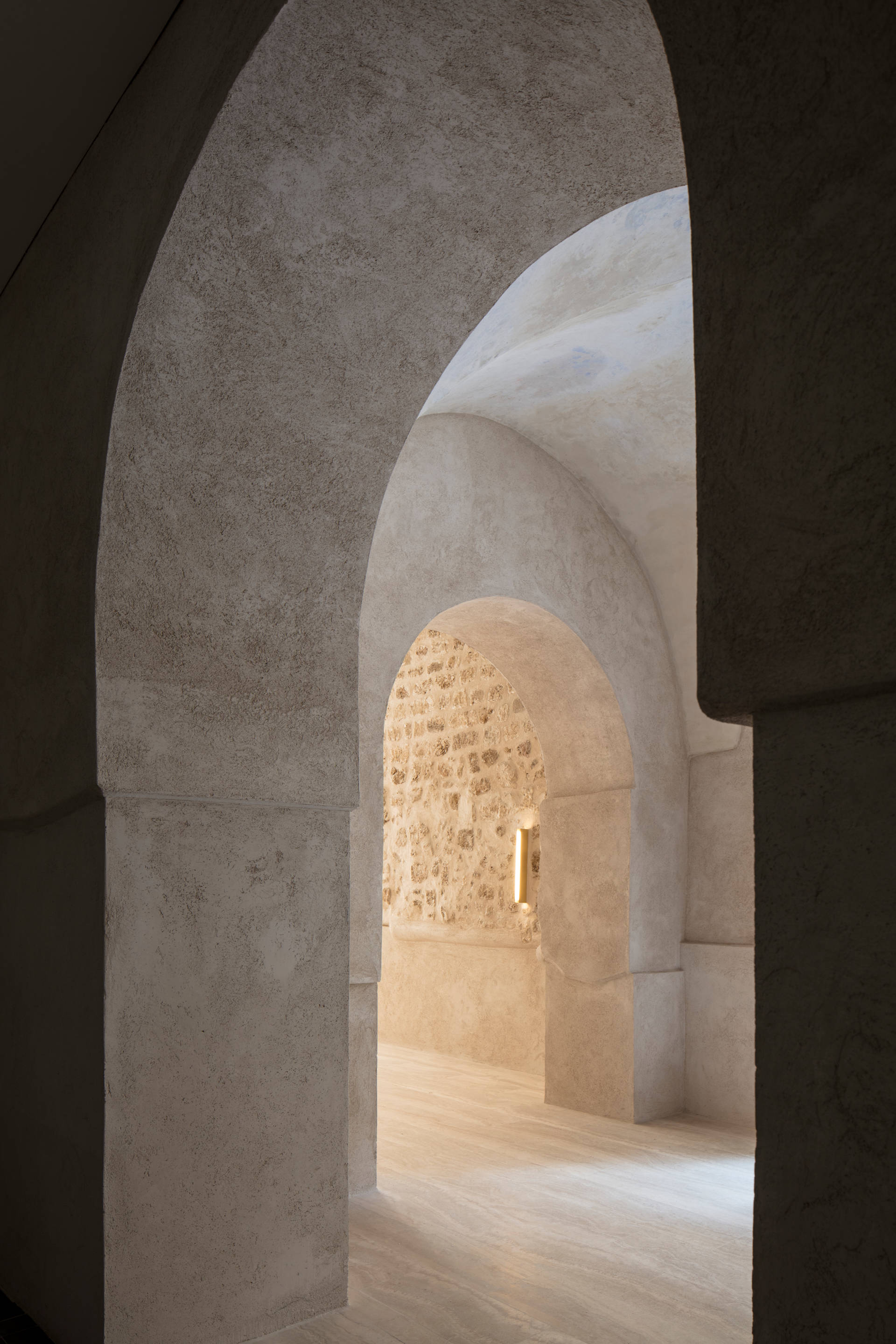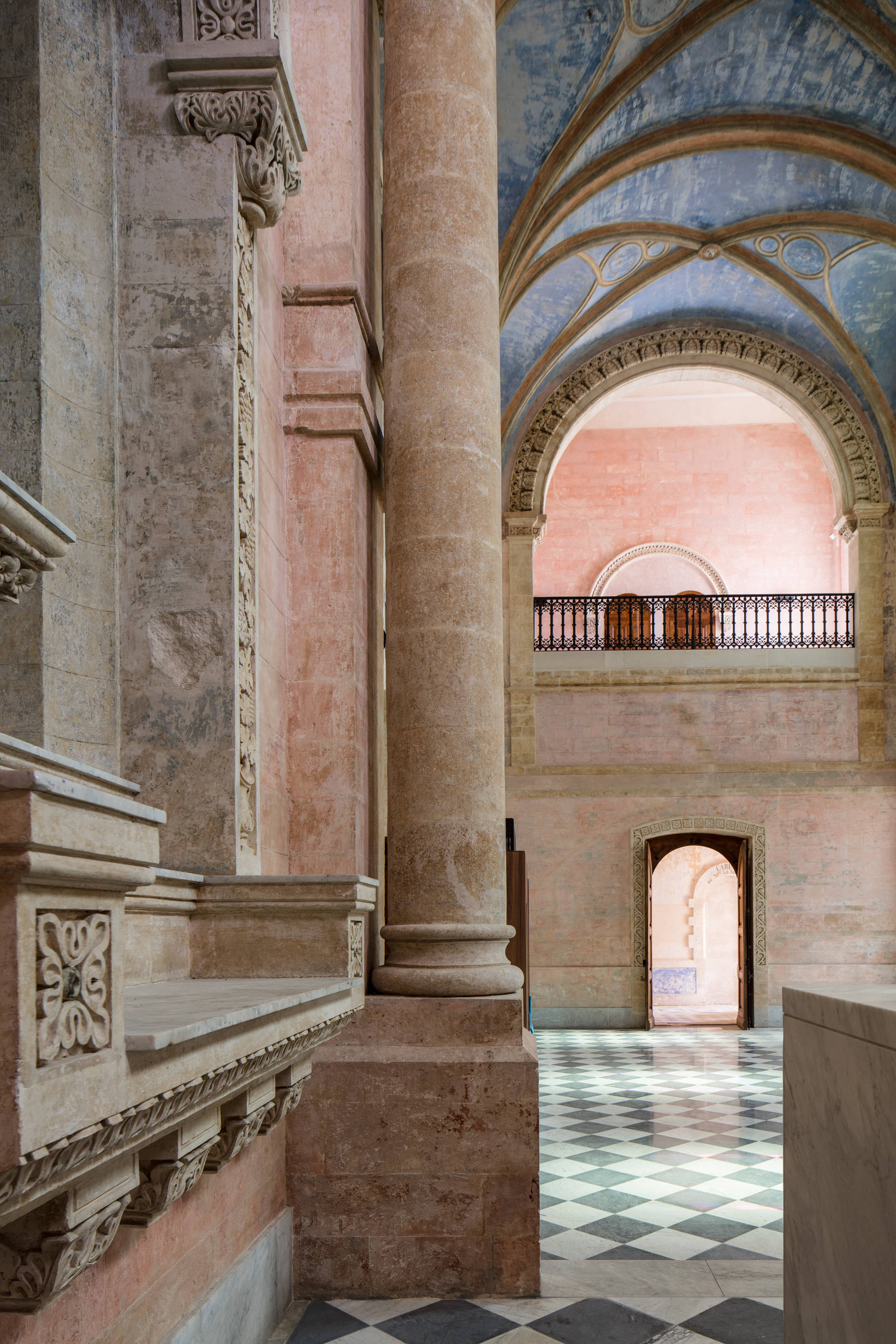 Shortly after the digging began, bones were discovered. "The Jewish thought it was Jewish bones. The Muslims thought it was Muslim bones. The Christians thought it was Christian bones," Rosen says. Anywhere else in the world, and these bones would just be a fascinating archeological study (and this chapel-turned-bar would just be smart marketing), but in Israel, the entrepreneur found himself at the center of a centuries-old battle known as the
Arab-Israeli conflict
. Those bones could have, if determined to be Christian bones or Muslim bones, triggered a new argument over who has rightful ownership over the holiest of regions.
"In the end it was pagan bones, and there were pig bones and dog bones. It was not something that was offending anybody so we didn't have to relocate them." Over the course of three years, they relocated those bones and other artifacts, built a glass wall around another ancient discovery, a 13th century wall (now on display in the hotel lobby). "Bureaucracy took another three years. And then construction took another five years," says Rosen. "Thirteen years later we have a pretty glorious hotel."
The Chapel is one of the most glorious parts: If you get there before the sun goes down, you can see every inch of the stunning interior, the massive stained glass windows throwing soft colorful light into the cavernous space. It's an ethereal glow, one you expect in a church, but here you are in a bar. Follow the checkered marble floor to the front of the room where you'd traditionally find an altar, and there's still an altar—this one's dedicated to alcohol. A grey marble slab bar sits front and center. Above it where you might find an organ, there's a DJ booth.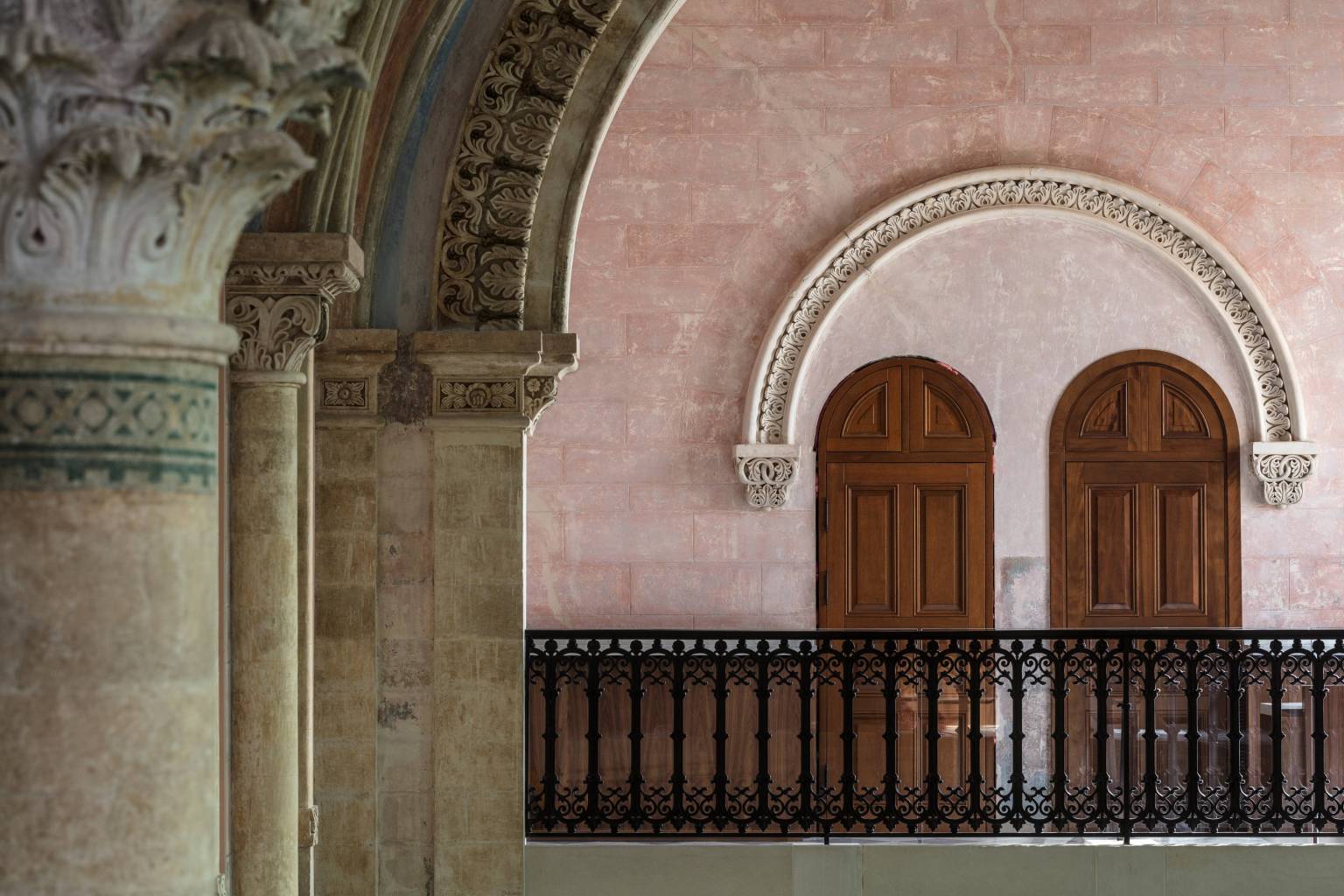 Along the walls are black and white portraits hung about the space, but the holy figures represented are not Jesus Christ or his twelve disciples. They're of old Hollywood actors like Frank Sinatra dressed in priestly garb. Alongside of them are grand columns supported by angel wings. The velvet mod furniture, along with the walls and arched ceiling, is dressed in 70s pastel jewel tones. There's mauves, jade, lavender.

And of course, part of the bar's uniqueness comes from its history. "It was
a nunnery
and a French hospital. The nuns ran that starting in 1870 for people who came through Israel or Palestine in those days," says Rosen. "They took care of everybody from local people to visitors and so they were opened minded, they were non-religious. They treated Jews, Muslims, Christians, anybody who needed help. A very kind of a opened-mind society."
While the church once served the School of the Sisterhood of St. Joseph, today it serves as a place for you and your friends to drink and dance on a night out in Tel Aviv. You might even have a religious experience.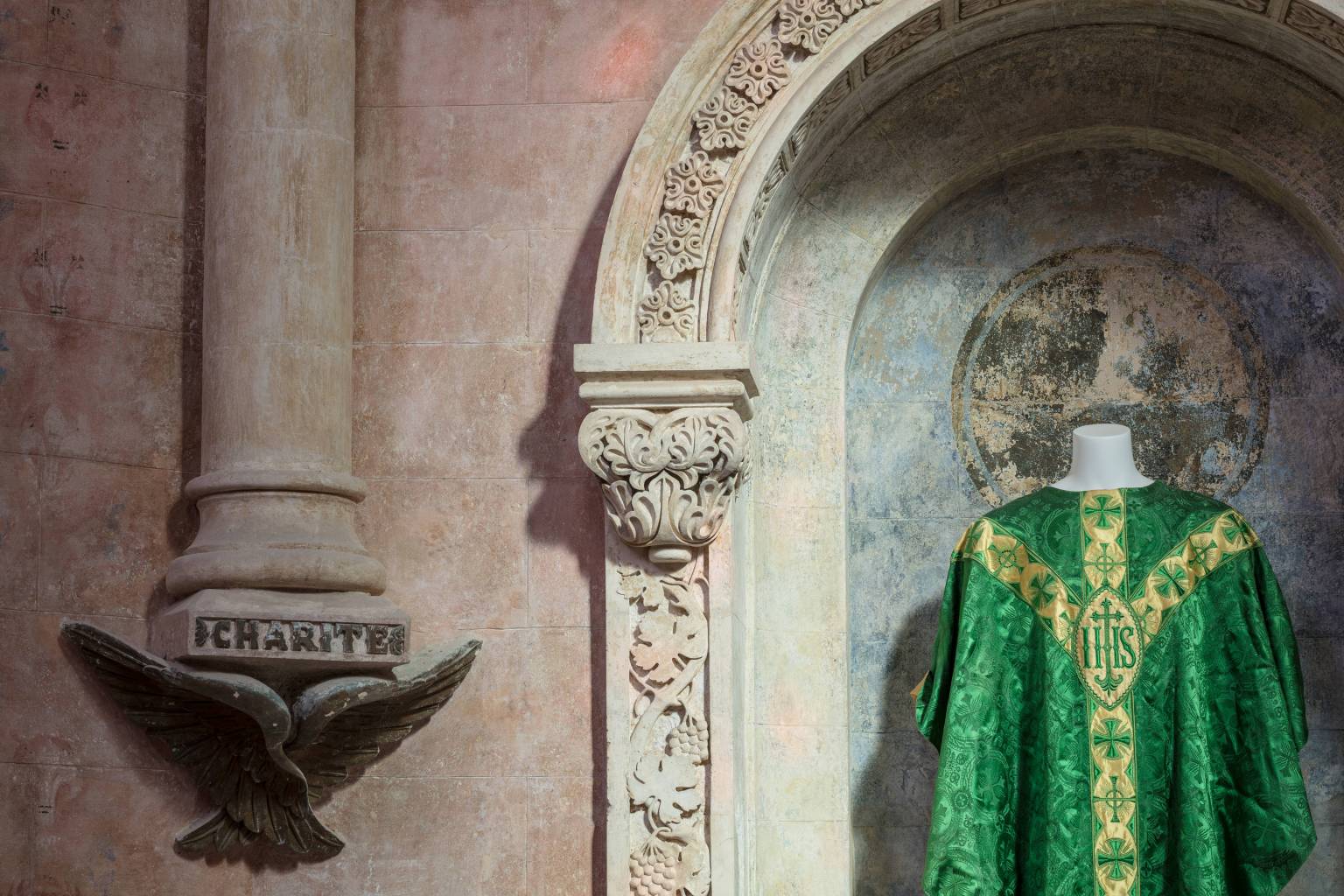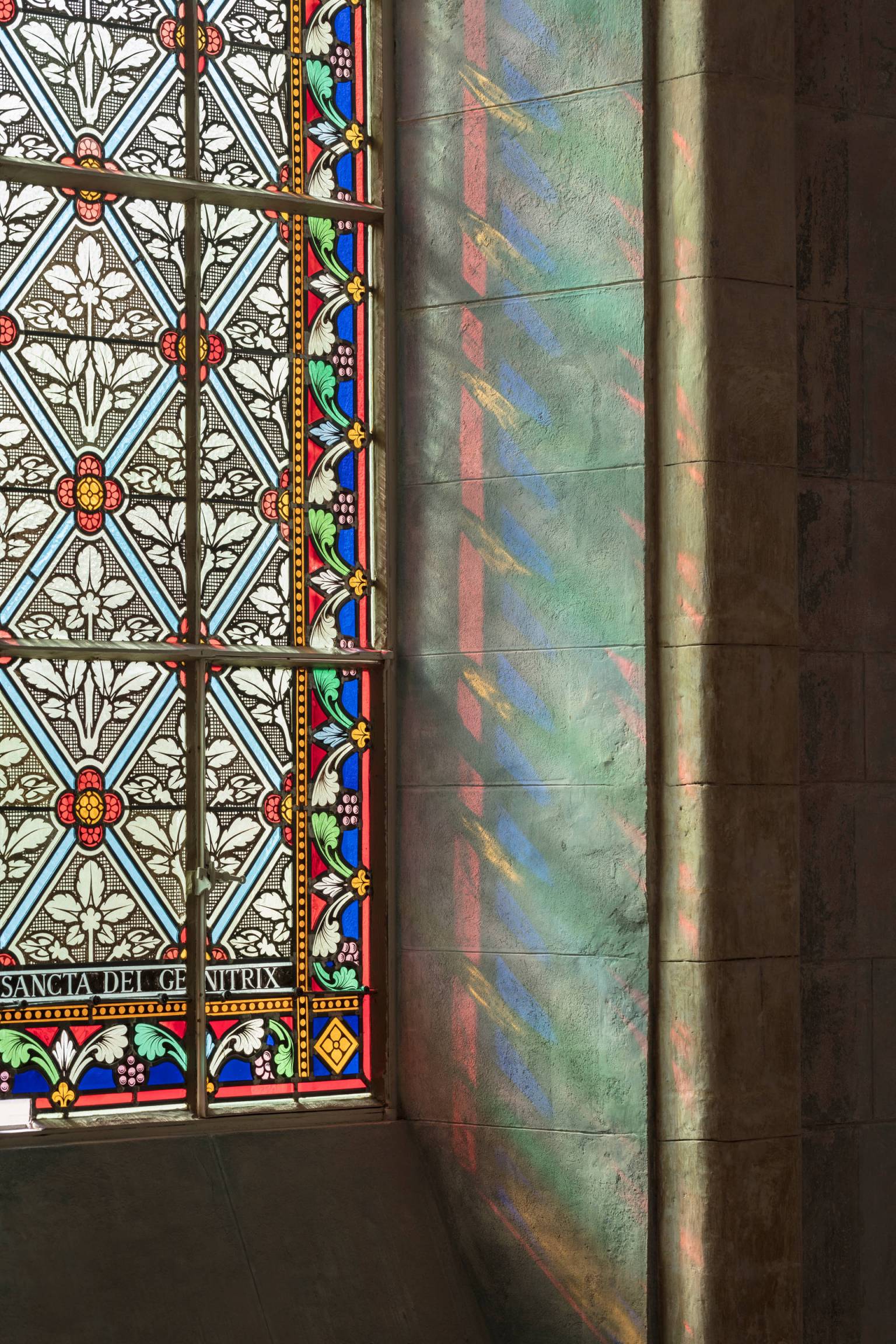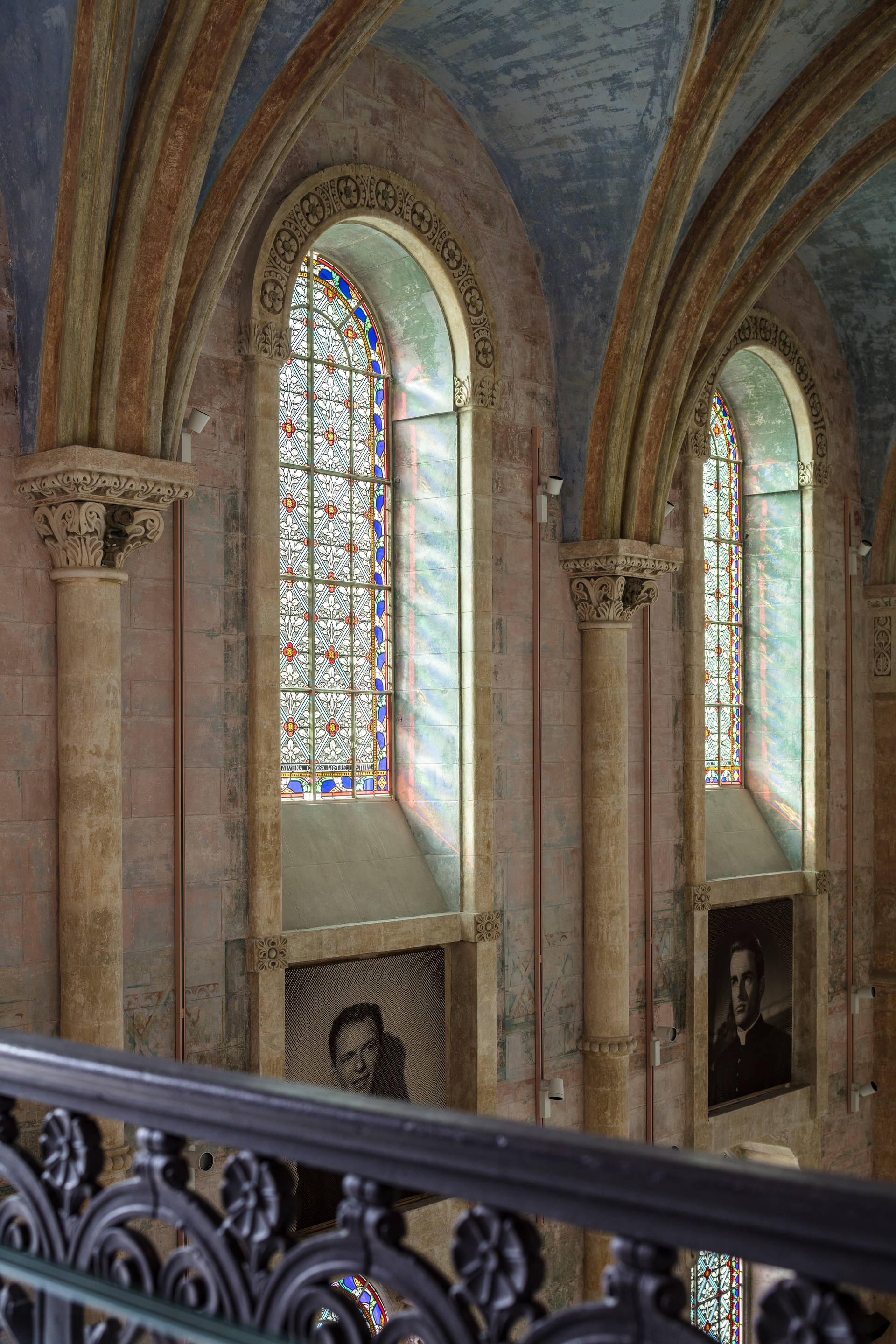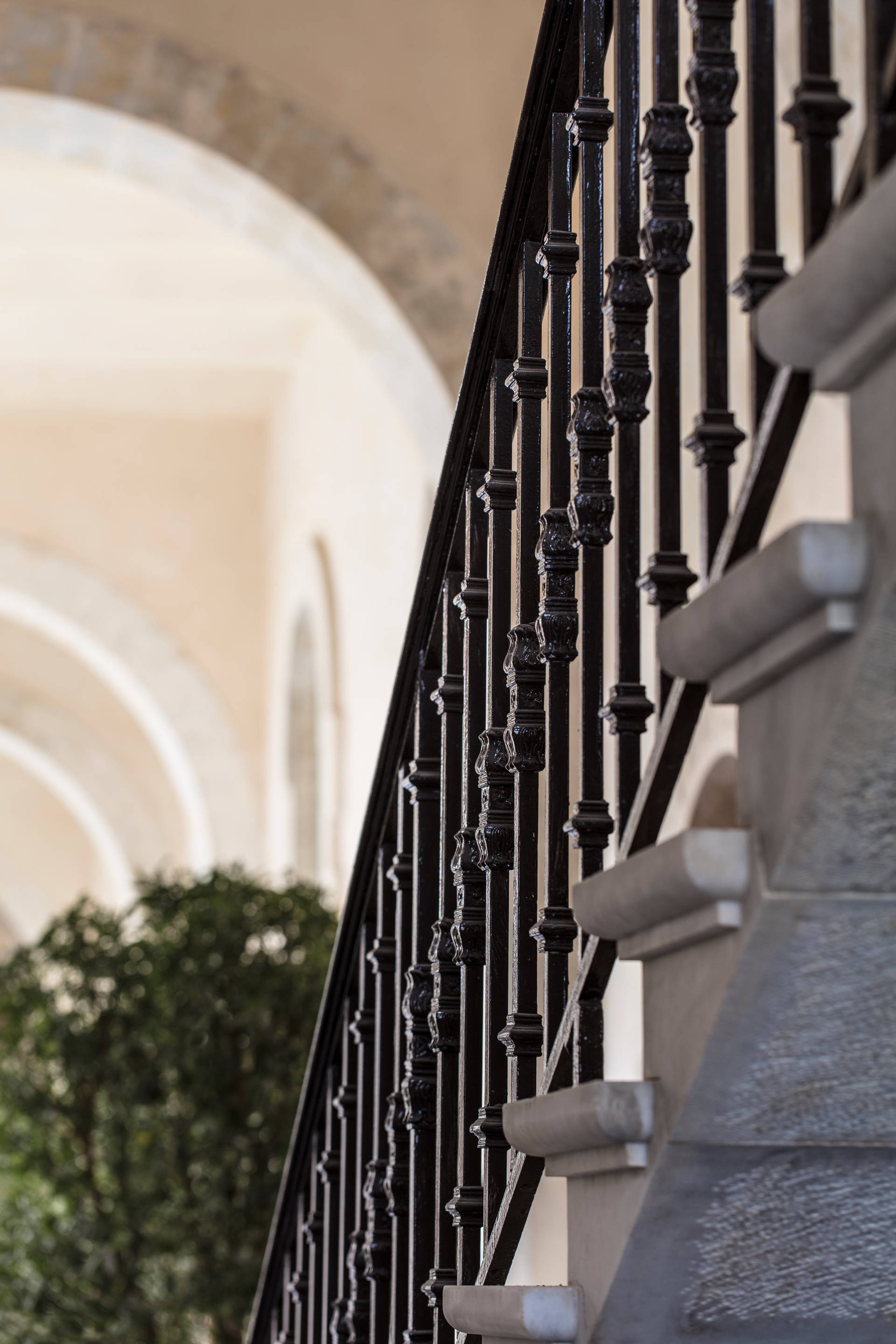 Ashley Sutton is responsible for over 50 decadent bar and restaurant designs across Asia.