Want to Know the Future of "Trumpvangelicals" in America? Look at Their Colleges.
Written by Christopher Stroop

Published on

September 25, 2018
If you talk to people who have long histories with evangelical educational institutions—those not muzzled by the NDAs frequently foisted on purged faculty in recent years—you'll encounter a couple of common refrains. One is that it used to seem possible that evangelical schools might evolve on social issues, particularly LGBTQ acceptance and same-sex marriage. Another is that one of the key reasons this is no longer possible is arguably financial.

When it comes to what passes for an evangelical "liberal arts" school (their promotion of the kind of critical thinking associated with a robust liberal arts education is uneven at best), administrators must cater to the wishes of parents and donors in order to keep their schools from going under. These wishes run counter to those of at least some of the students. What this means in practice is the enforcement of orthodoxy, in sometimes ruthless and ugly ways. Despite this, more or less underground LGBTQ advocacy groups have formed around evangelical colleges in recent years, usually involving alumni who are making an effort to give queer students a source of much needed support in their generally hostile environments.

According to the latest data, 53 percent of white evangelicals from ages 18 to 29 support legal same-sex marriage, although this does not mean that the same percentage believes same-sex relationships are not inherently sinful. Nevertheless, such robust support for SSM among young white evangelicals, the youth of a demographic researchers have identified as literally "uniquely conservative," would seem to be cause for optimism about the future of evangelicalism. But here the operative word is "seem," and I suspect that these more open-minded and idealistic young evangelicals will eventually be forced out of the authoritarian faith and subculture when they conclude that they are unable to change it.

When I first began looking into the evangelical college crackdowns in 2015 and 2016, I spoke with Asbury University alum and former Asbury journalism professor David Wheeler, who had this to say: "When I was a student there, in the 1990s, there was a serious conversation going on regarding gay Christians. But when I came back there to teach, from 2006 until 2015, the conversation was over…Asbury had unfortunately realized that they could market themselves as a place for angry and disillusioned social conservatives."

Around the same time, I spoke to Gordon College alumni and former faculty who said much the same thing, expressing dismay that D. Michael Lindsay, president of Gordon since 2014, was transforming the school they had loved in part for its unusual degree of open-mindedness into "Liberty North."

If we want to understand where conservative, mostly white evangelicals want to take America—and they currently hold considerable political power—we should look at how they run their own institutions.

Toxic fundamentalist Christianity has no place in our political life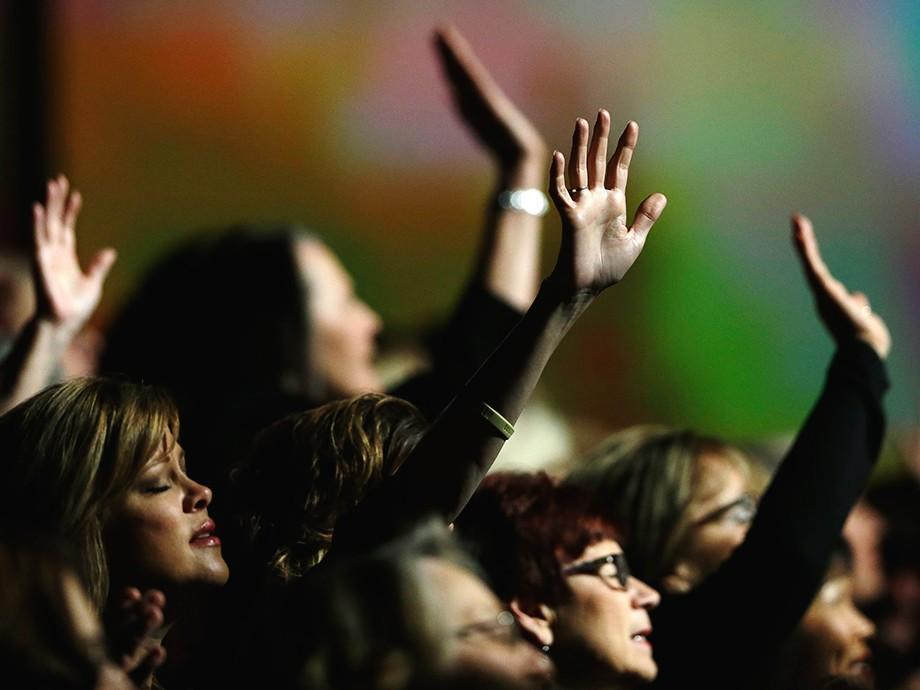 The "Liberty" reference here is to the infamous fundamentalist school in Lynchburg, Virginia, founded by Moral Majority creator Jerry Falwell, Sr., and currently headed by his enthusiastically Trumpist son, Jerry Falwell, Jr. Evangelical colleges—often affiliated with the Council for Christian Colleges and Universities and usually referred to simply as "Christian colleges"—are not monolithic. They represent a variety of denominations and specific approaches. That being said, the pervasive authoritarianism of white evangelical subculture, which has been made abundantly evident in evangelicals' unflinching Trump support, is rearing its head even at schools like Gordon, many of whose students, faculty, and alumni once prided themselves precisely on not being Liberty.
A powerful exposé
published
in August by
World Magazine
(itself an evangelical publication) revealed the depths of cynicism and censorship that prevail at Liberty with respect to the tight control the administration exercises over the student newspaper, the
Liberty Champion
. My own investigative reporting suggests that strict administrative oversight of student newspapers is a common way evangelical colleges control their message and enforce orthodoxy. It was precisely this issue that pushed David Wheeler out of Asbury. Having secured another tenure-track job and thus needing no severance package tied to an NDA, he is one of the few disaffected former faculty from evangelical colleges—biologist Karl Giberson is another—who is willing and able to be publicly vocal about their concerns.
There is a bigger story here than one of censorship of individual college newspapers and administrative retaliation against individual faculty and students who wish to pursue legitimate journalism, though that is certainly damning enough. Last month's exposé on Liberty can serve as a reminder that if we want to understand where conservative, mostly white evangelicals want to take America—and they currently hold considerable political power—we should look at how they run their own institutions. Liberty University has received its share of overly rosy coverage, for example, in connection with vocal student opposition to the school's close association with then-candidate Donald Trump in 2016. While much of the media latched on to a celebratory narrative of evangelicalism changing for the better, the number of students who signed the statement issued by Liberty United Against Trump, and this at the height of the fallout from the
Access Hollywood
"
grab 'em by the pussy
" tapes, still represented a very small percentage of the student body. Grove City College, a Christian school with a student population of about 2500 located in Mercer County, Pennsylvania, has also been painted in an unduly rosy light in connection with student responses to its controversial 2017 choice for commencement speaker, Vice President Mike Pence.
The redemption of evangelicalism is still a long shot, but image-conscious Christian colleges will always take note of bad press.

On graduation day,
The New York Times
published an
op-ed
by Molly Wicker, then a junior at GCC, titled "A Conservative Christian College Protest of Mike Pence." Wicker's commentary somehow managed to be both insipid and grandiose, but the worst part is that it suggested the only reason to object to Pence was his association with Trump, and not because Pence is a theocratic zealot. In the absence of other commentary on GCC, the
Times'
choice to print Wicker's op-ed, which did nothing to challenge heteronormativity or hardline social conservatism, continued its pattern of normalizing radical, anti-democratic Christianity.
While it seems that many queer and affirming GCC students are extremely cautious and dedicated to an incremental approach to change, there are alumni willing to push harder. And we need to look closely at the efforts of students and alumni at Christian colleges like Grove if we want to address in a serious way the question of whether conservative, predominantly white evangelical Protestantism is capable of "redeeming itself."
LGBTQ students end up at Grove, and colleges like it, for a variety of reasons. In some cases, they're not yet able to recognize themselves as gay or queer. One recent gay graduate I'll call "Andy," who would speak with me only on condition of anonymity, explained that he had chosen the school in order to try to preserve his faith, to "not throw the baby out with the bathwater."
In the course of our conversation, Andy described Grove's climate as unhealthy and admitted, "I shouldn't have come," but it was important to him to point out to me that the school's counseling center was helpful and that there were supportive professors he was able to talk to about his sexuality. These supportive professors could often be recognized by the presence of a rainbow sticker on their office doors, but President Paul J. McNulty recently moved to put a stop that practice, forming a committee that produced a generic alternative sticker that reads "Grove City Cares." With respect to support for the LGBTQ community, this sticker is meaningless, something that Andy finds very upsetting.
Andy feels a sizable portion of the student body at GCC "are not the Trump Republicans," but most people in that group are hesitant to be vocal. Other recent alumni agreed. Class of 2014's Kate Krieger observed, "There's a common narrative of what it's okay to believe," and Class of 2011's Hännah Ettinger added that students are "scared to openly talk about" what aspects of that common narrative, which includes the evangelical emphasis on supposed sexual "purity," they may disagree with. Ettinger also noted that students who want to push back on such matters as
sexual assault
or discrimination have little recourse, because GCC has always refused to receive federal funding, which means it is exempt from Title IX. "You knew you didn't have much power on campus, in that regard," Ettinger explains, adding that the only means of empowering students to effect change are "reputation- and media-based." Many Christian colleges that do receive federal funding have been applying for and receiving Title IX exemptions since the Supreme Court decided Obergefell in 2015.
Ettinger's point about media attention being one possible way to empower open-minded students at Christian colleges is well taken. But what the media does all too often instead is cherry-pick feel-good stories about evangelical students in a way that suggests evangelicalism is changing of its own accord. Nothing could be further from the truth. If journalists, commentators and activists are going to help more progressive young evangelicals realize whatever potential there may be for them to reform their faith community by changing the institutions that define it, we must shine a spotlight on the widespread oppression that occurs on Christian college campuses. The redemption of evangelicalism is still a long shot, in my view, but image-conscious Christian colleges will always take note of bad press.