Artist Sara Shakeel has glitter in her eyes.

She dips french fries in gold dust, wraps kittens in Rococo, puts galaxies in coffee cups, and turns Nicki Minaj into a quartzose queen. For her, art is an opportunity for exploration, to mash things together, to manipulate images to make meaning. Her spark for creation resonates from the inside out, a personal question to transform the so-called "ugly" by collaging them into a beautiful surprises.
Shakeel's work
presents an image of a glass half-full—of diamonds."For me diamonds and crystals are not just a medium of positivity but a source of strength," the 27-year-old Pakistani artist explains, noting the elemental power of diamonds and the inherent magic of crystals. "I try to create an imagery that blends hope, love, [and] positivity all in the oddest and darkest of places."
"If you look into my pictures, you'll see diamonds and crystals coming out of [the] nose and eyes every time," Shakeel says. "First, because this is how I imagine myself when going through this problem. It kind of helps me be patient with my allergies! And also an interpretation of how positive one can be through art."

This approach has gotten her a cult following, gathering both the aesthetically interested and body positive by way of projects like the #glitterstretchmarks, where Shakeel takes images of women with stretch marks and replaces the marks with precious metals and jewels. These glittery marks don't stop on the thighs or bikini area but are applied similarly to replace tears and worry lines, reimagining vulnerabilities as ecstatic. This is therapy for Shakeel, a way for her to work through her own body struggles. Even something as clinical as sinusitis and runny eyes can be reframed in this way, both problems Shakeel deals with.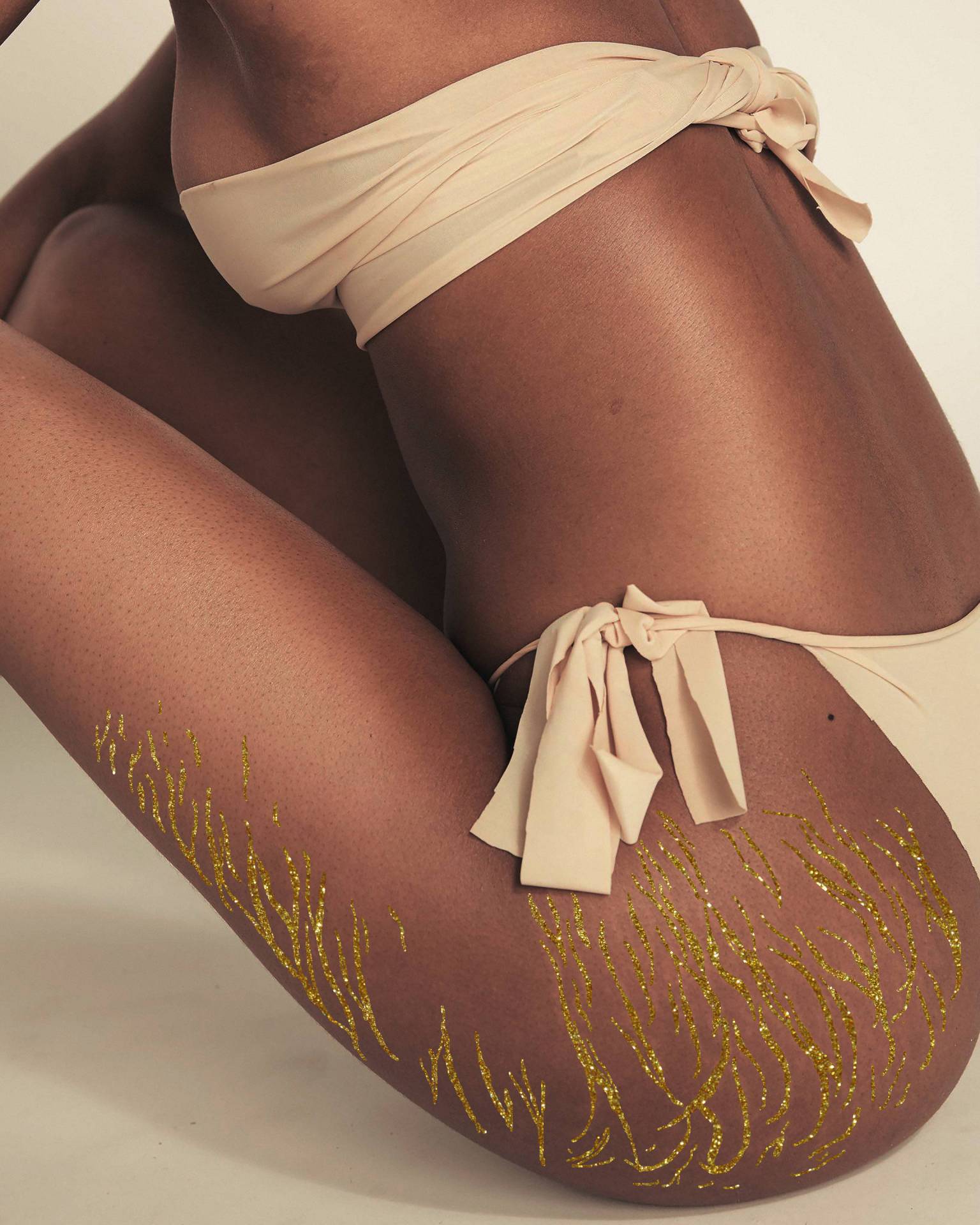 Every picture Shakeel makes is either a story she has witnessed or "something I have been through," she explains, noting that they represent her
pain and emotions
and love. Just like life, what she makes ends up surprising her by their power. "I never thought I'd end up being a collage artist," she says. "I was a dentist in-the-making, my main purpose was to heal people with my knowledge. Little did I know, the process of studying dentistry and failing in my finals would make me end up being an artist that I am today!"
She understands that these pains and struggles don't happen in isolation, that most people—most of her viewers and fans—struggle with self-love and myriad personal problems. Her art speaks to people who need to see glitter in their stretch marks, who need to see the diamonds in their tears. "I was taking pictures of a friend," Shakeel says of this realization. "She was lean and petite with A LOT of stretch marks. I was so mesmerized cause I thought only plus size women have that. The second I was about to take her pictures she asked me to Photoshop them cause she didn't like the look of it."
Legendary artist Spencer Tunick discusses #ReturnoftheNude ahead of its Melbourne debut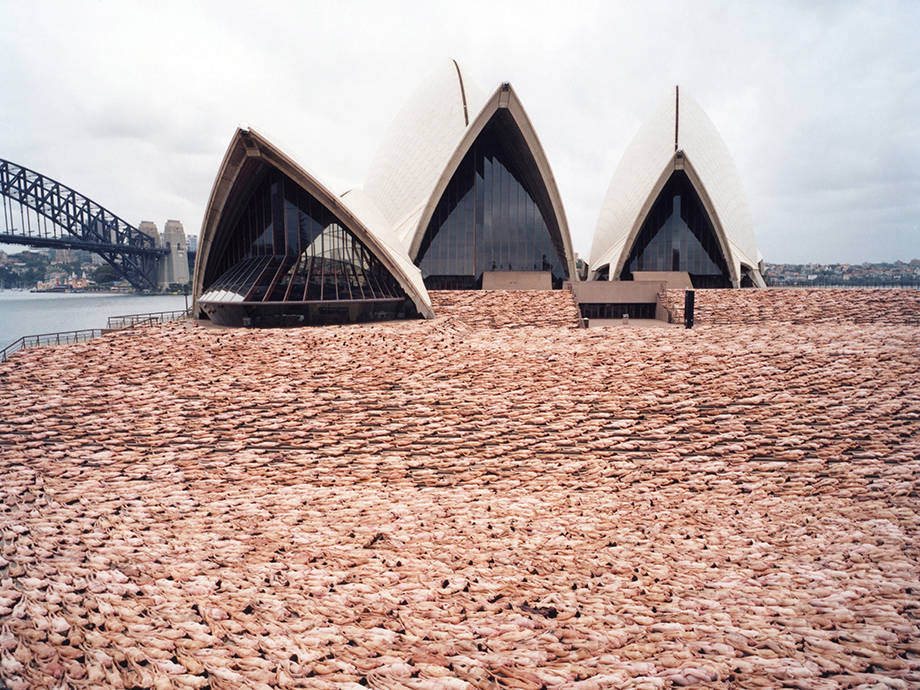 "That injured me so badly," she continues. "I took a picture of stretch marks and just added a few crystals, space, and glitter to it, posted on my instagram...It BLEW the internet! Women, men, boys–I mean everyone messaged me asking me to create glitter stretch marks for them as well."

Add in a bit of celebrity ("Who doesn't love celebrities?") and Shakeel has cornered an audience of those seeking fantastical makeovers and aesthetic therapy. This is her process, one that is constantly growing and evolving as a means to make the self better. "Every picture that I create is first an attempt to heal myself," she says, before shifting toward her motto: "Each picture heals a part of me–and I hope it heals a part of you too."