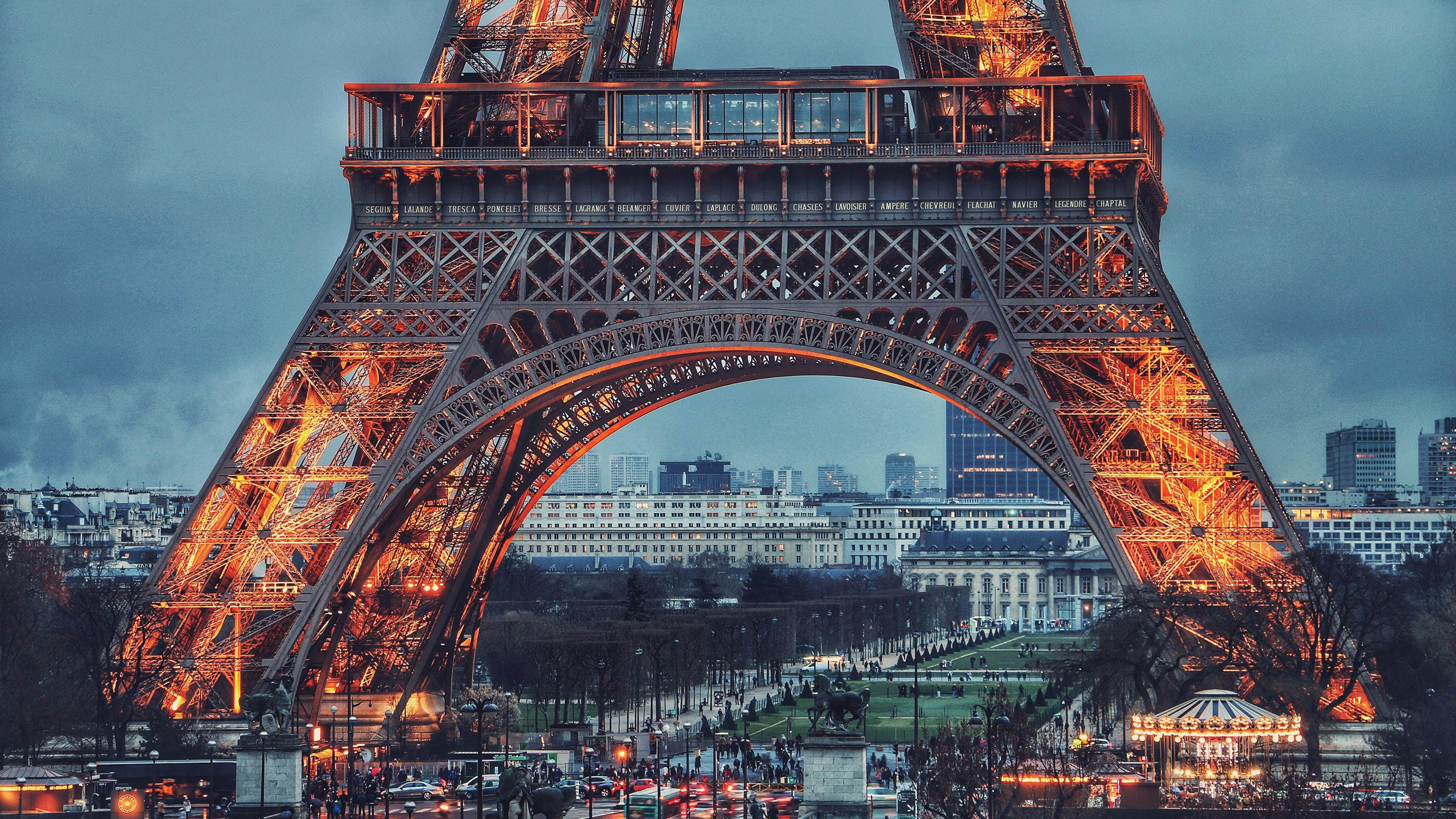 The Gentleman's Guide to Drinking in Paris
Written by Dan Q. Dao

Published on

May 21, 2018
In Paris, a late afternoon coffee flows seamlessly into a glass of wine, or two—and maybe a cocktail, or two. This is the spontaneity of l'heure de l'apéro, the aperitif ritual often referred to as "French happy hour," though it adopts a more easygoing nature than its stress-driven, get-drunk American counterpart. On a recent trip to the City of Light, I found myself at more than one such casual affair, the most memorable of which was spent soaking in the sunset with Champagne and small bites of terrine-smeared baguette on a friend's terrace overlooking the Louvre.
"We can have our aperitifs anywhere—at home or in cafes," says our host, Marianne Fabre-Lanvin, a communications executive specializing in French wine and tourism. "L'aperitif is about socializing as much as drinking. It's a time to talk about law, about philosophy."
As we debate the merits of French wine versus Spanish and Italian (note: exercise diplomacy when entering this discussion with a Parisian), I think of the longstanding dominance of wine culture in the city, where mixology as we know it Stateside is a somewhat recent fascination. Especially in proud Paris—where even Pastis, the anise-laced aperitif of choice in France's southern jewel Marseille, is firmly rejected—wine is not an occasion, but rather a fact of everyday life. While the Parisian everyman may not be a sommelier-level wine expert, there's an inherent, inherited understanding of grape varietal and regional terroir that most Americans would consider specialized knowledge.
To that end, going out for a glass of wine doesn't necessarily mean hitting a fancy wine bar or white-tableclothed restaurant. Although the local cave is a great way to experience a special verre du vin, almost every casual cafe and corner bistro offers serviceable, day-to-night wine options that become quintessentially Parisian experiences when enjoyed sitting shoulder-to-shoulder with friends at a sidewalk terrace table (cigarette optional). "There's more of a tactile tradition in Paris—we like to be close to each other," explains Fabre-Lanvin. "The cafe becomes a little theater where you can watch people passing by. You don't get this same type of terrace culture elsewhere." And it was this vibrant practice, with a splash of absinthe, that captivated the literary greats of the Lost Generation—Fitzgerald, Hemingway, Stein—whose old standbys, like the famed
Café de Flore
have become city institutions.
But while Parisians are sticklers for certain traditions, they're also a creative, ever-reinventing bunch who position themselves at the forefront of trends, be they in fashion, art or wine. In recent years, a new kind of gastro-minded wine bar, the
cave à manger
, has emerged, pairing vin with excellent small plates for
some of the best dining experiences in town
. These wine-and-food hybrids—like the pioneering, seafood-focused L'Avant Comptoir—showcase the close relationship between French food and French wine, inspiring a trend of neo-bistro copycats in cities like New York (
The Four Horsemen
) and London (
Terroir
). France, led by Paris, has also become infatuated with biodynamic, natural wines, emphasizing organic farming, natural fermentation, and a terroir-driven production of wine—even when the wine isn't French and the wine bar is run by an expat. Take, for example, Tim Johnston's lauded wine bistro
Juveniles
, now helmed by his daughter Margaux and her husband Romain, where you can sip and swirl a ruby red 2013 Separavi from Kakheti, Georgia, or cap off a hearty platter of haggis with dry sherry. And yes, there are even wines from California.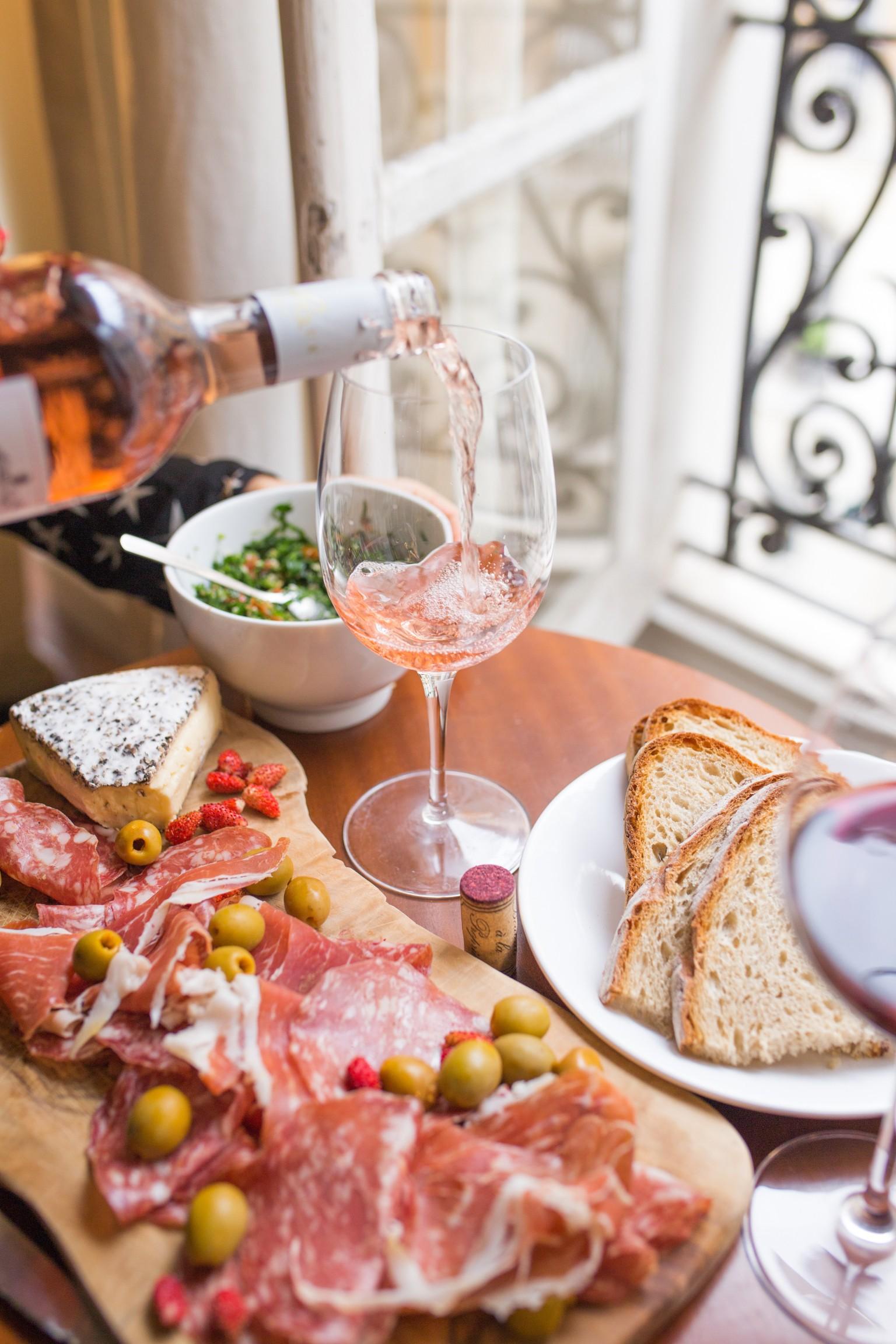 Wine will always be king in Paris, but the recent impacts of globalization have loosened the grip of grape just enough to usher in a free-wheeling age of cocktail experimentation. Isolated from the history of Prohibition, which drove bar revolutions in America and England, Paris was largely uninterested in creating and building upon the classic cocktail canon. Cocktailing was mostly confined to the city's expensive hotel bars, where even today you might spend 20 euros on one drink. Even as late as the mid-2000s, options for the people were scarce. "People were drinking cocktails here, maybe they knew of a mojito or a caipirinha, but they were drinking shit cocktails," says bartender Nico de Soto, who helms
Danico
in Paris and
Mace
in New York. "And even the good cocktails we had at places like Harry's and hotel bars were because of the Americans who came here. When the first
Experimental Cocktail Club
opened in 2007, people began to understand the vibe and the craft."
De Soto, who worked a stint at ECC in Paris before helping launch locations abroad, is now regarded as one of the most creative bartenders in the world. At the fully-packed Danico, we throw back the deceptively complex, spirits-forward P&K made with coconut oil-washed rum, Italian bitter, sweet vermouth—batched and cooked sous vide with pandan leaves, of course—and dashes of house curry leaf bitters. Genre-defying innovation manifests itself across Paris' relatively small cocktail scene. At the Shangri-La's
Le Botaniste Bar
, mustachioed barman Clément Emery taps into the hotel's history as home of botanist Roland Bonaparte, nephew to Napoléon, with botanical-minded cocktails like the standout Nektar, fusing beeswax-infused Cognac, honey wine, dark honey and a dusting of fresh pollen in a fittingly bee-shaped glass. Even when Paris' bars look like American ones—at times a bedrudging fascination with America has made way for a crop of postmodern speakeasies in Paris—their house cocktails often do not (except for at
Le Glass
, where mimicked Americana goes from boilermakers to hot dogs and pickles). In addition to ECC, there's the excellent, hidden-in-a-taqueria
Candelaria
, which shakes up inventive agave-oriented cocktails with Latin flavor, and
Mabel
, a casual, rum-centric spot tucked into an excellent grilled cheese shop. And beyond speakeasies, find a tiki paradise at Pigalle hotspot
Dirty Dick
—fiery garnishes, Hawaiian shirts and palm prints included.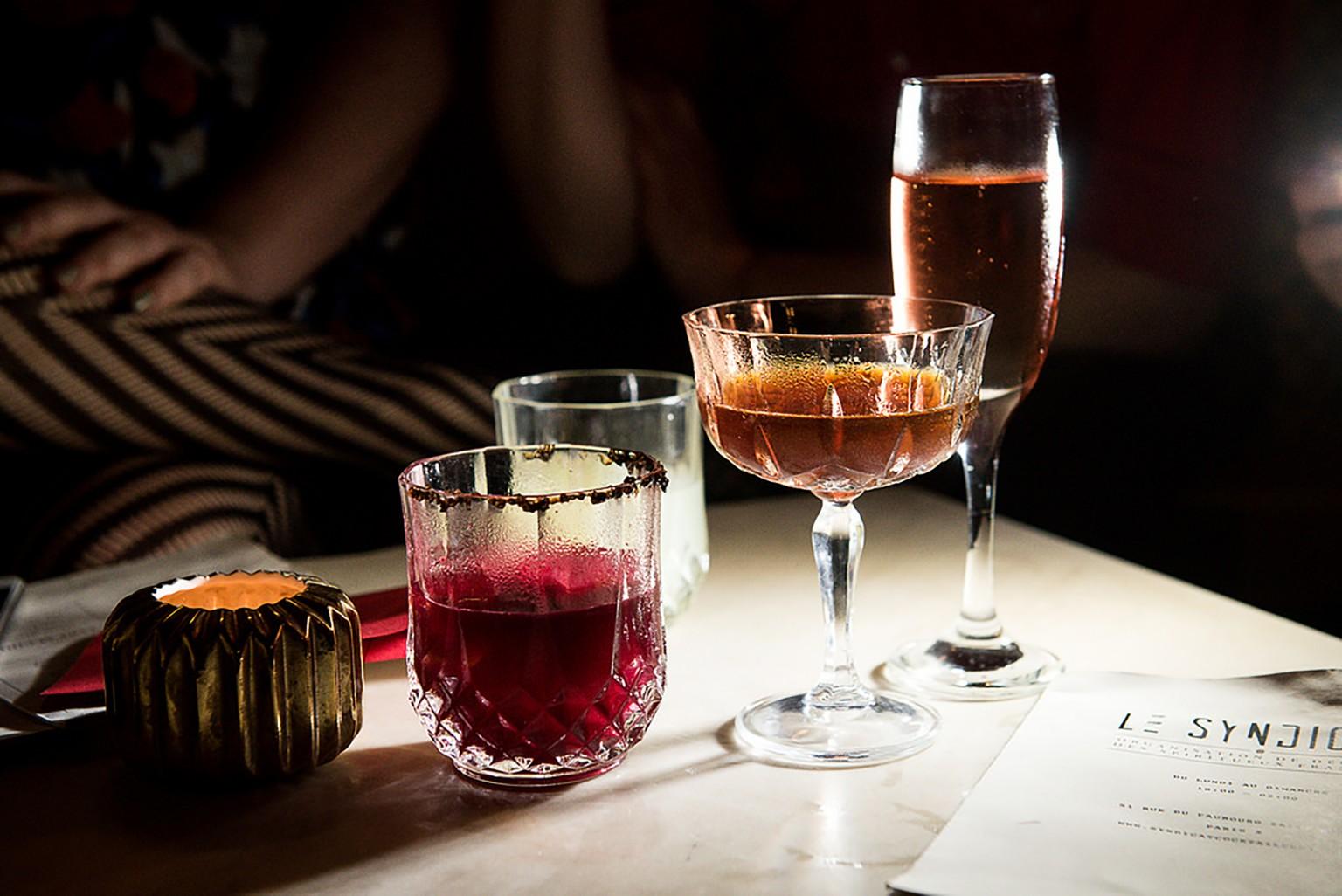 But how are French bartenders leaving their personal stamp on cocktails, a decidedly un-French tradition? The team at
Le Syndicat
, a popular hip-hop–soundtracked speakeasy, has one good idea: Nearly every spirit and liqueur used behind the bar is native to France. "We travel and look for the best French products that we want people to discover," explains bar manager Aris Makris, as he pours me a shot of Corsican aperitif wine from a family producer he loves, L.N. Mattei. It's seated here, at the crossroads of tradition and innovation that Paris has always shined best, preserving a sense of history while welcoming outside influences. For drinkers these days, that means the wine-soaked aperitif hour at your favorite corner cafe can take you right into cocktail hour at some of the world's most forward-thinking bars. And that's worth raising a glass—or a few.