The world is ending. This is a fact that's been dutifully validated by science, but it's a fact that remains, you know, alarming. Even more alarming is the pattern throughout history for questionable wannabe-leaders to step out of the shadows and into positions of power during times of crisis, attempting to lead all of us lost, anxious, paranoid sheep to safety. Most of the time, these people are wack, and they are men. (See: Bikram Choudhury, the Catholic church clergy, Trump.)

Alicia Keys, however, may prove to have all the answers.
I've known the pop star was on some cosmic shit since the moment my parents gifted me the
Songs In A Minor
album
for my 8th birthday in 2001 instead of the requested,
Baby One More Time
. (New York City, man. What can I say.) While her soulful
Matrix
cover aesthetic didn't immediately speak to me like Britney's sensible nude wedges did, I had all the words to "Fallin'","A Woman's Worth", and the Jermaine Dupri-penned sleeper hit "Girlfriend" memorized by the end of that week. Obviously, there were no relatable romantic entanglements in my life until about a dozen years later, but my identity as a strong-but-sensitive woman-who-can-do-both was solidified.
Imagine if our government adopted her way of thinking.

The 29-time nominee's stint as last night's Grammys host—the first woman since Queen Latifah in 2005—solidified her unique credentials to save us from the apocalypse. The key to guiding a world that's addicted to clout, flexing, and shock value might just be a leader who's genuinely comfortable with who they are. While past hosts—of the Grammys and any other award show—have bent over backwards trying to get chuckles, Ms. Keys pushed compliments and competition with unity. We've seen previous emcees spew for gasps from audiences (often at the expense of other artists), but she brought an unseen brand of calm and cool to millions of television screens that, honestly, needed it.
Her opening monologue (or, really, sermon) immediately established her as America's cool aunt and/or agnostic pastor. "I wanted everyone in here who might be feeling a little nervous, might be feeling a lot of energy—just let your shoulders drop, just know that I got you. I'm gonna take care of you tonight, " she said, as I canceled my upcoming acupuncture appointment and soundbath meditation. "Music is what we cry to. It's what we march to. It's what we rock to. It's what we make love to. It's our shared global language, and when you really want to say something, you say it with a song, am I right?" Yes, I concluded, I'd much rather bond with global strangers in the comments section of various social media platforms over bops than White House scandals."Tonight we celebrate the greatness of each other, all of us, through music."
To drive the point home, she then busted out two pianos, a fedora, and bare feet to transform the Staples Center into a speakeasy—or some sort of non-denominational church. Nodding to Trinidadian jazz musician Hazel Scott for the inspiration to simultaneously play two pianos, Ms. Keys acknowledged music's past by banging out classics like Roberta Flack's "Killing Me Softly" and Nat King Cole's "Unforgettable," while embracing its present and future with Drake's "In My Feelings" and Juice Wrld's "Lucid Dreams." She used tributes to these artists as transitions and rightfully ended with her own "Empire State of Mind". Her ability to perform a mashup of music from dramatically different genres and eras—and make it sound like they were all part of the same song—is a testament to her skills for radical inclusivity.
Imagine if our government adopted her way of thinking.
In order to truly understand how blessed we are to hear Keys' preachings, let's take a moment to compare Keys to another (more conventional) spiritual leader: Carl Lentz, the so-called "hip" pastor who heads the celebrity-filled Hillsong Church. The 40-year-old seems to have social climbed his way to the Lord, partying with Justin Bieber (during
his well-publicized meltdown
), sitting courtside at Lakers games and making sartorial choices that favor Supreme, Louis Vuitton logos, and Saint Laurent black leather, topped with a heavy spritz of Eau de Fragile Male Ego. I don't know about you, but I'm not down to follow this man to, well, wherever we all go when the Earth explodes.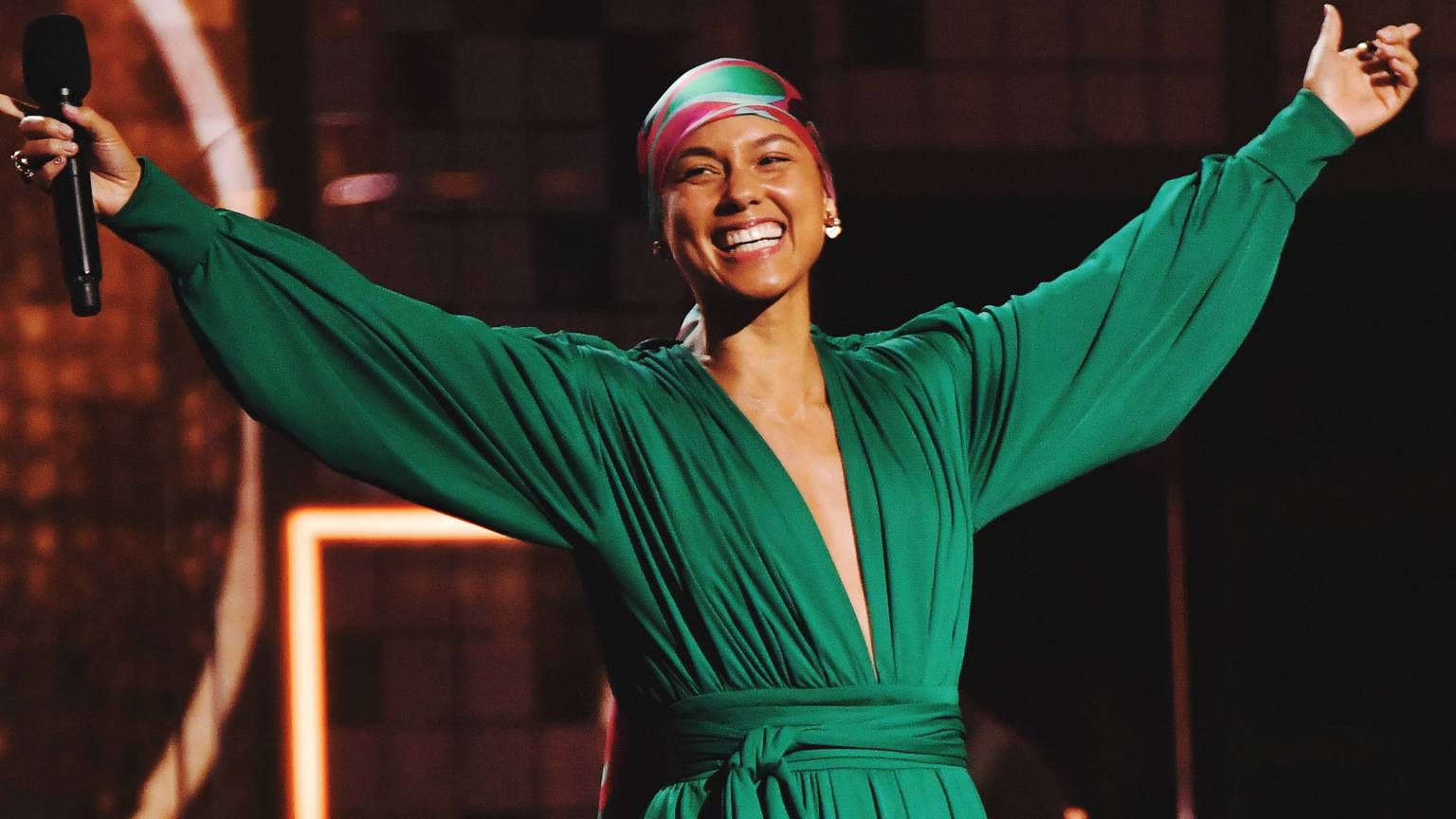 An Oakland local writes on the motivations of the Bay Area contender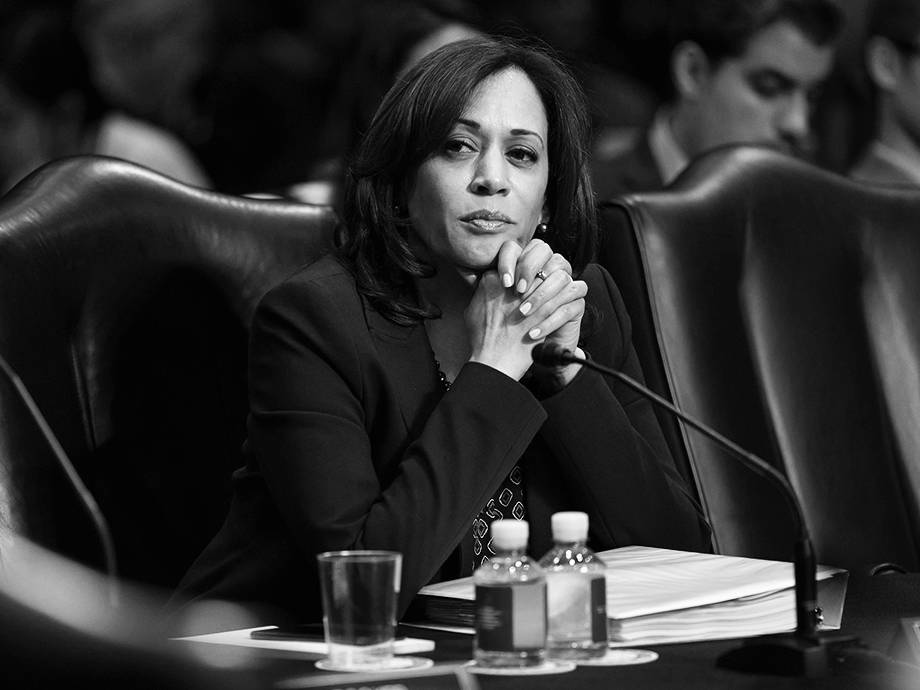 Keys, by contrast, proves that true style is an energy after taking the stage with no makeup and a gloriously retro '70s-style Pucci headscarf on. (Truthfully, she could have rocked a garbage bag and I'd still be furiously scrambling for a knockoff at my
local Forever 21
.) Plus, girl is tight, for the right reasons, with Michelle Obama. Obama, who causes anyone within a 50 mile radius to start screaming with unadulterated delight every time she breathes in a quarter inch of oxygen. That is the ultimate clout. That is godliness. By association, the woman must be a prophet.
As with any nation's leader, the host had some missteps along the way; she referred to Clarence Avant as a "mongol" instead of a "mogul" and missing some post-commercial break cues. Still, any mistakes paled in comparison to the joy of watching her bring J. Lo, Jada Pinkett Smith, Lady Gaga, and Obama on stage to tell stories about their relationships with music. How refreshing to see a lineup of some of the world's most influential women stand next to each other in solidarity, not side-eye. That spirit of "girl power" kept the evening mostly devoid of male fuckery.
The internet is now calling on Keys to host this year's Oscars, to which I give a hard, resounding yes. I'd also like to suggest she moderate my upcoming family reunion and the presidential debates. In fact, Alicia Keys 2020. She is our ticket to peace, to love, and to the long-awaited return of unironic retro headwear.