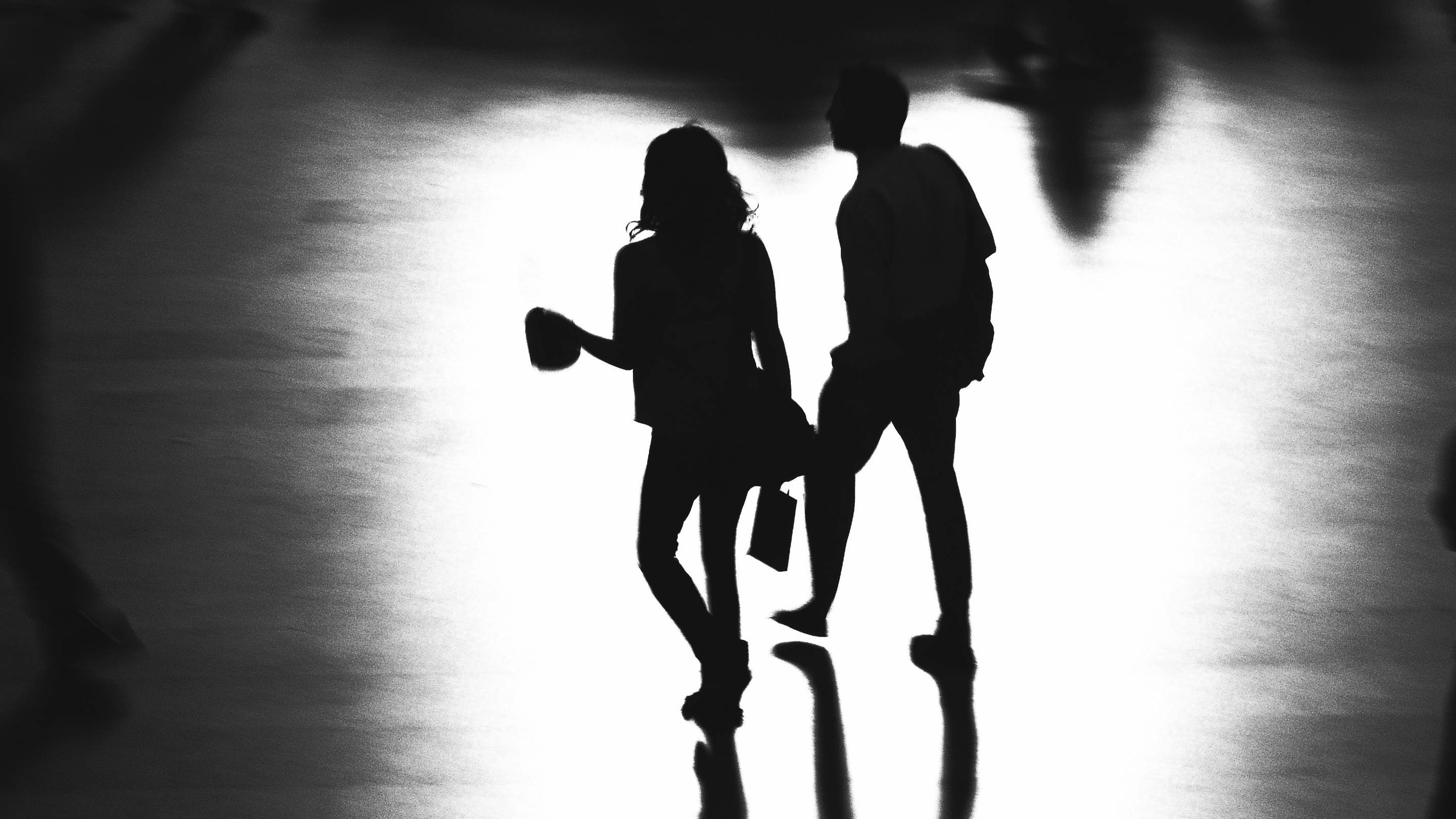 Why the Horror of Internet Dating Is Scarier Than Any Ghost or Goblin
Written by Brooke Knisley

Published on

October 31, 2018
At the ripe age of 28—coming out of a serious relationship and alone in a new city—I decided to give Tinder a shot. I rolled with a crowd that proudly announced its Luddite-nature, we all liked to pretend we were above relying on algorithms for romantic interactions. We'd take our potentially romantic interactions drunk in our favorite dive bars, thankyouverymuch. But then I quit drinking. And my graduate program consisted of all women—none of whom interested me romantically.

The few men I met also rubbed me the wrong way. All of this may have had to do with my newly acquired sobriety as I wondered to myself, "Maybe I just don't like people and never noticed before because of how often and how much I drank." Trust me, after a few whiskeys, it's easy to talk yourself into ignoring someone's ignorance. Or idiocy. But after a serious accident in 2015 left me with a severe traumatic brain injury, drinking wasn't really an option anymore.
Anyway, I
downloaded Tinder
and felt dejected after that first day passed and I had no matches. Then my roommate explained, in her infinite patience, that I had to "swipe" to play. But then a new problem arose—none of these people had written anything in their bios. Finally, I came across two people with things actually written under their photos: One had a few books listed, including Ursla Le Guin's
The Lathe of Heaven
and
the other focused on music. Book Person and I had a great conversation, but he only used the computer version of the app since he didn't have a smart phone (this spoke to my Luddite heart) and, unfortunately, this lead to our conversation dying. I quickly deleted the app in disgust.
Music Dude and I got as far as exchanging phone numbers when I felt obliged to prove I had a tattoo and couldn't figure out a way to do so via Tinder. This meant we had each other's contact information when I got rid of the app after 36 hours. We continued to talk casually, but the conversation derailed a bit when I told him I didn't drink. "I'd ask you out on a date, but I really don't know what I'd ask you to do since the only things I can think of are grabbing a drink or something." Considering my ex had dumped me by saying, "I live my life in bars. Literally. As much as I want you in it, how realistic is that?" when I had explained I couldn't be in bars while I tried to quit drinking, this was not a road I was keen to go down again.
Maybe he thought he was finding common ground? Maybe he thought he'd be able to change the thinking in my silly woman-brain?

Fast forward a week or so to me sitting in H & R Block waiting to talk to a tax professional about W-2s that straddled state lines. I'm not sure what compelled me to do it (maybe taxes are my love language?), but, on a whim, I texted Music Dude that I was by Boston Commons and was down to meet at Thinking Cup for coffee. Surprisingly, he agreed. After my appointment, we met in front of the café. Sounds like a
digital love story
for the ages, right? Not so fast.
We still had to have an actual conversation. And boy, did we ever. It started with an innocent enough "getting-to-know-you" question: Since he knew I was a writer, he asked what I wrote about. My answer was one of mixed intent; I wanted to let him know my values and simultaneously brag about my publication credits. So I told him I wrote an article about consent for
The Boston Globe Magazine
and tended to focus on women's issues. To this day, I'm still not sure why he said what he did next.
Maybe he thought he was finding common ground? Maybe he thought he'd be able to change the thinking in my silly woman-brain? I don't know. "You probably know about Berklee College of Musicthen. I actually work in administration there, but I feel the whole situation is really unfair to the instructors." The "situation" he was referring to involved the discovery that, over the past 13 years, Berklee College of Music has quietly terminated 11 faculty members for sexual misconduct. Only recently has the full story come out, courtesy of
The Boston Globe
. "A lot of the faculty is hired straight out of Berklee's music programs," Music Dude explained. "They're only a couple years older than their students. And making music is just so intimate and signals get crossed."
"I understand," I replied. "As a writer in grad school, I'm frequently in workshops and think to myself, 'I should totally bang that person who gave me constructive feedback. Regardless of their feelings.' I totally,totallyfeel you." My reply didn't even acknowledge the power dynamic implicit in a student-teacher relationship, but I digress. "I think instructors should be given mandatory trainings, you know, to prevent this," he continued. But aren't they? I wondered. And also, why do people need to be trained not to be inappropriate in their work environments?
A partner's style can change in a new relationship, but is that so bad?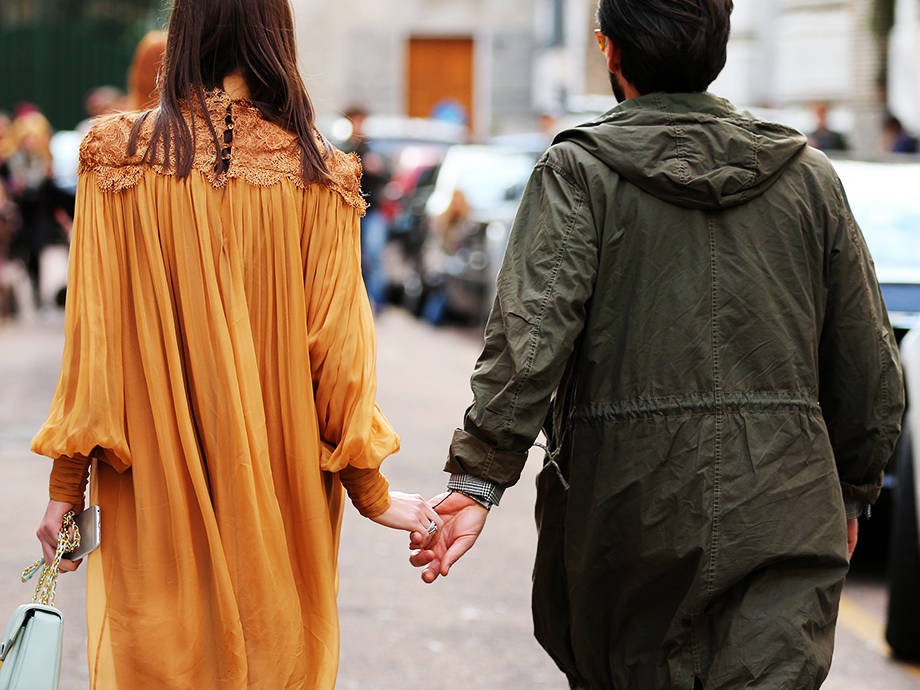 Music Dude, in a moment of insight, decided my silence indicated discomfort and switched subjects. "So, is this your first Tinder date?" He asked, I responded with 'yes' and he continued,"I actually had been seeing a girl from Tinder for a little while, but then we stopped and she moved away. She's back in the area now and living with me until she finds her own place. We're definitely not together, but I think she wants us to be."

Oh, boy. I excused myself thereafter and he walked with me to the Park Street station because he didn't know the best way to get back to the correct letter of the Green Line. Ever the gentleman, I directed him. After we split ways, I received a text message which read: "I normally try to go in for a kiss on the first date, but I didn't and feel like I should have." I was astounded. Did this guy really have that different of a perception of that whole evening than I did?
Why did he think any of what transpired was appropriate? "I'm glad you didn't because I really wouldn't have appreciated it," I responded. "You're one of a kind. I'm not used to someone being so old school." Needless to say, we never met up again, and I'm still single. And although we haven't talked since then, music-dude still watches all of my Instagram stories even though I denied his friend request on Facebook. And it's kind of weird.
So, gentlemen, if I have a piece of advice, it's this: read the room and have some common sense and decency when it comes to forming and articulating your opinions.