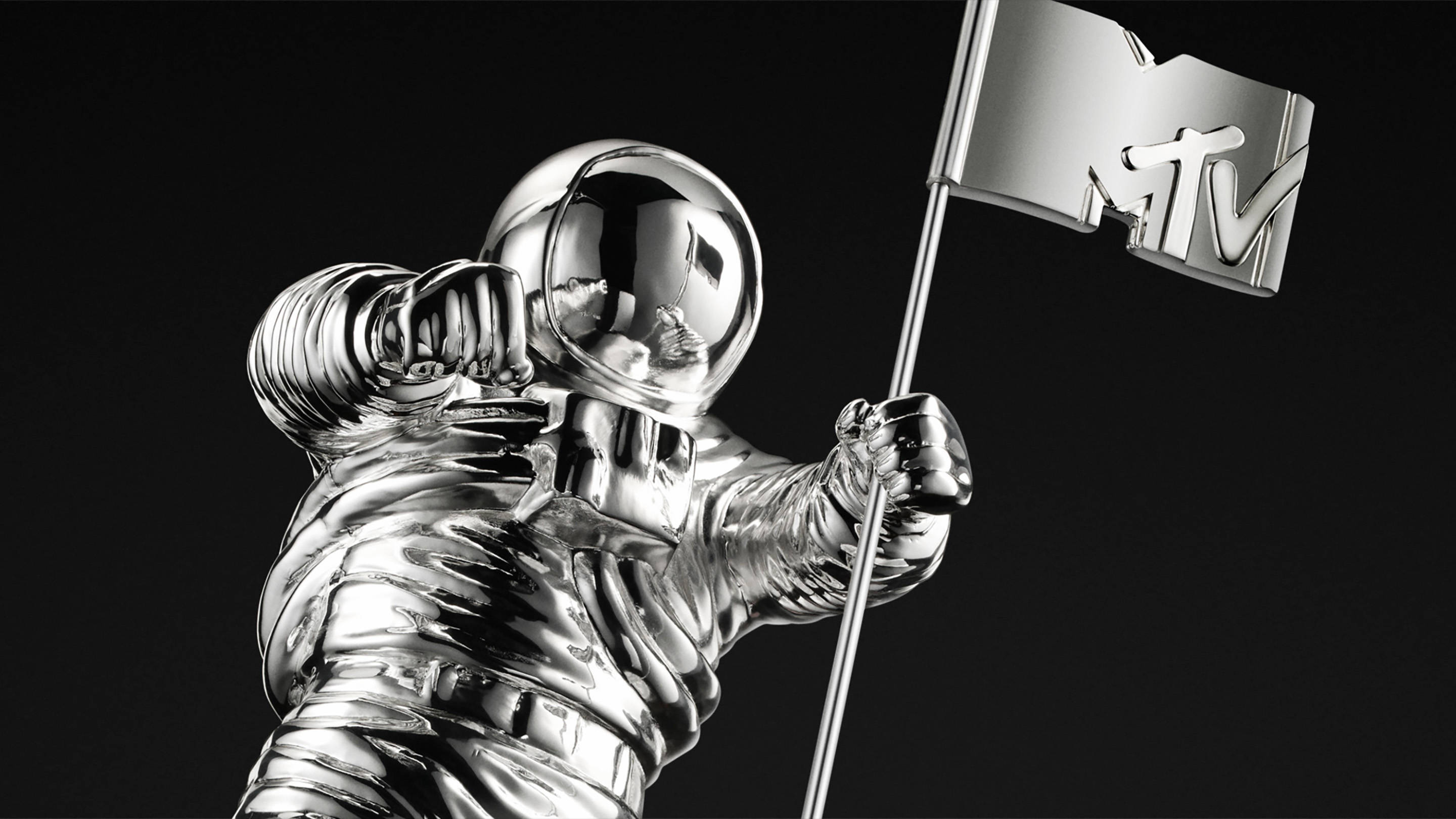 Why We'll Never Stop Watching the VMAs
Written by Rob LeDonne

Published on

August 21, 2018
Year after year, the MTV Video Music Awards serve as a televised punching bag for viewers and industry observers alike. In a world where Melania Trump is urging us mere civilians to "Be Best" (whatever that means), this year's crop of VMA hot takes have been served scalding and splashed in the face of MTV like a jilted lover who found their partner was cheating. "Most years the VMAs bash is a surreal tour of pop culture's dizzy highs and comic lows," quipped Rolling Stone's Rob Sheffield. "But last night was pretty far from any kind of show. No stars. No fun. Pure flop sweat."

Meanwhile, Variety's Daniel D'Addario noted that this year's show was "pointedly devoid of the star power that had defined the show for so long. An awards ceremony that thrives on the delicious collisions between megastars this year only offered carefully stage-managed appearances."

While Sheffield and D'Addario have their points, they are missing a big one: Viewers and critics approach the VMAs as if it's a Four Seasons when they should be expecting a Hilton at best. This is a show designed for teenagers, not snarky critics. And unlike higher brow kudocasts like the Grammys and Oscars (where winning actually means something), the VMAs are notorious for being a production that notoriously plans every aspect of its ceremony in the 11th hour. Even producer Dave Sirulnick admitted he had no idea how they were going to honor Aretha Franklin as recently as Friday. Like a house party that's thrown together spur of the moment, the results will be a mixed bag. Sure, anything can happen—or as this year's tagline alternately proclaimed 'Everything can happen'—but you can also run out of beer an hour into the festivities and have to make an impromptu run to the nearest supermarket.
It's time to ask the question: Does MTV need Cardi B's superpowers more than Cardi B needs MTV?

This year, while Cardi B wasn't billed as "opening the show," she technically did—if you count her minute-long speech that essentially served as an intro to a just fine performance from Shawn Mendes. One can assume that the producers begged the country's number-one female rapper to actually perform. But maybe this year, with MTV flailing in the Instagram age and routinely suffering in the ratings—after all, the network is so in need of a hit it is rebooting The Hills—it's time to ask the question: Does MTV need Cardi B's superpowers more than Cardi B needs MTV? The answer, of course, is yes.

At its best, the VMAs have always been a reflection of the hot and the new, and while producers did manage to wrangle some of today's most important artists (Ariana Grande and her show-stopping performance of "God is a Woman"; Nicki Minaj performing at an offsite location; Cardi B and her three lines), the rest of the show seemed padded with either throwback acts or tomorrow's top talent to varying results.

Most impressive was Jennifer Lopez's extended Vanguard performance, during which the star busted out almost a dozen of her hits with plenty of pyrotechnics and ass-shaking. Throw in an appearance by Ja Rule for "I'm Real"—the rapper no doubt pretended to check his schedule when J Lo's camp called—and we were treated to the ultimate throwback. While millennials no doubt got a kick out of hearing songs like "If You Had My Love," the 19-year-old track probably went straight over the heads of MTV's core audience of the same age.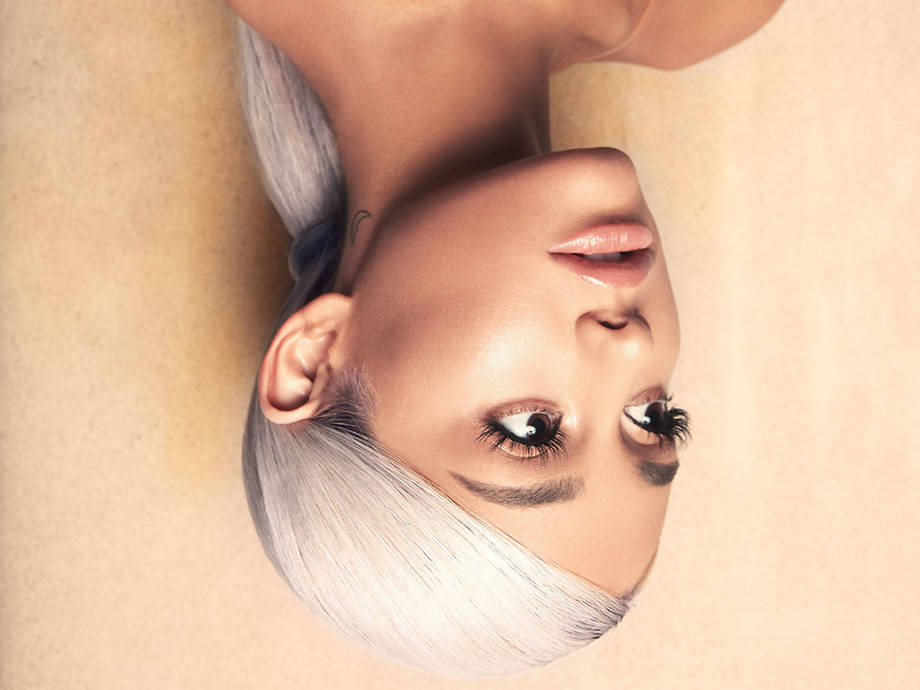 'Sweetener' is the album we've all been waiting for from the multi-talented superstar
As the show lumbered on, the show's most talked about moment became Madonna honoring Aretha Franklin by honoring herself. (Today, Madonna responded on Instagram: "I shared a part of my journey and thanked Aretha for inspiring me along the way. I did not intend to do a tribute to her! That would be impossible in 2 minutes with all the noise and tinsel of an award show.") By that point, it became starkly clear that MTV truly had no idea how to handle the death of the Queen of Soul, even as the curtains rose. And in the absence of a host who could move the proceedings along, the crowd soon grew restless, with many in-house fleeing the event before the night's finale by Post Malone.

While Malone's song "Better Now" is his freshest hit and biggest crossover, he opted to instead croon his No. 1 from a year ago, "rockstar." It was a choice producers made only as reason to shoehorn in a head-scratching transition to Aerosmith. ("rockstar" to Aerosmith… do you get it?)

Aside from the show giving rising acts like Bazzi and Jessie Reyez moments to shine, the televised event manifested as an obvious disconnect from the charts. Aside from Cardi B, the biggest star of 2018 is Drake, and his presence was only felt in the form of clips from his nominated videos. A man who was present, however, was Brendon Urie, fronting his bad, Panic! At The Disco. It should be noted that the last time Panic! made a splash at the VMAs, they were taking home the Video of the Year Moonman. That was a decade ago. The Hills was still on TV then, and Madonna was nominated for a Video Music Award for her dance hit "4 Minutes." In other words, nothing seems to change in the land of MTV. And yes, that includes all of us who still watch every year—and who still find something to complain about by rote.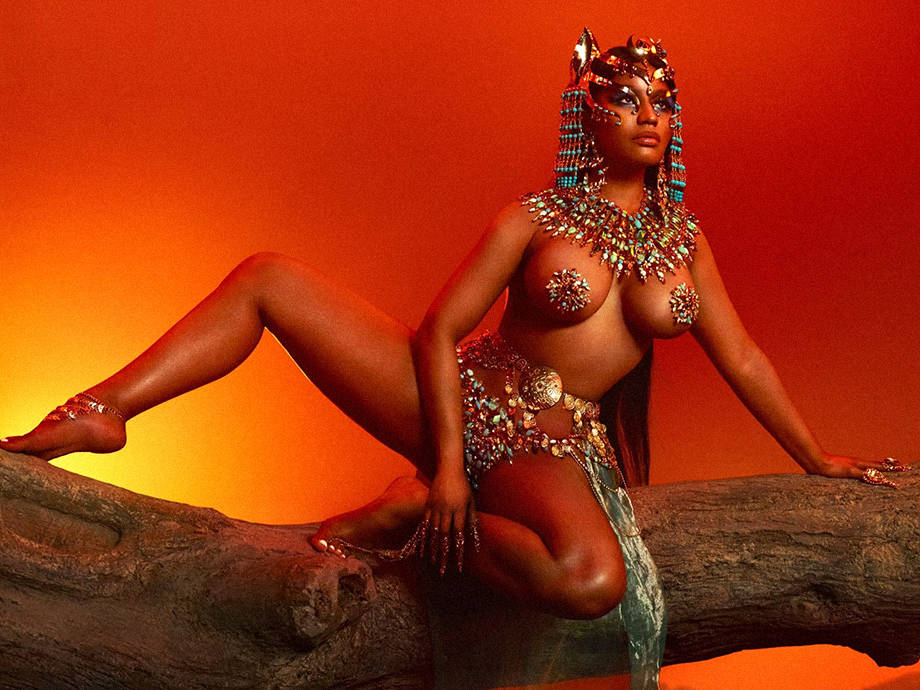 'Queen' is the music star's first album in four years, released amid a changing landscape
Of course there's something to be said for MTV championing the throwback, and perhaps it's time to embrace the show as no longer a reflection of the fresh and new but of our increasing obsession with the reboot and nostalgia. Growing up isn't so fun, and MTV has always catered to a form of that existentialism. In that case, maybe we need to start viewing the VMAs as a historical document versus a nod to the future. In that case, to paraphrase the immortal words of Chris Crocker who valiantly defended Britney Spears after her mercilessly-mocked Video Music Awards performance in 2007: "Leave the VMAs alone!"