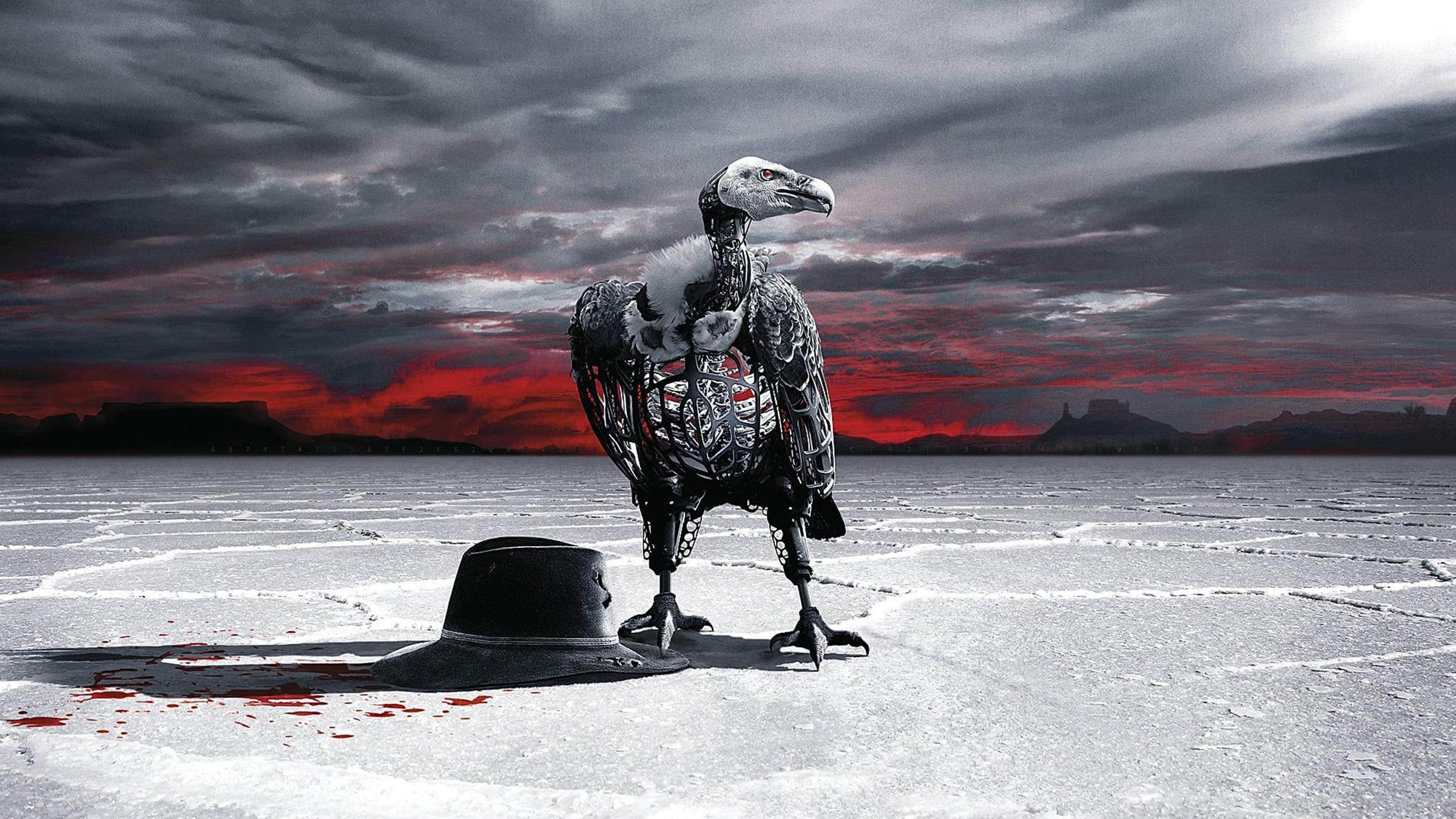 Women Rule in the New Season of 'Westworld'
Written by Adam Howard

Published on

April 21, 2018
Early in the second season premiere of HBO's hit sci-fi series Westworld, Bernard—a robot programmer who is actually inhuman himself, played by Jeffrey Wright—tells one of his creations: "I'm frightened of what you might become, of what path you might take." The same could be said for fans and critics of the show, which is entering a crucial second season that can often be make-or-break for high-profile television programs, even after a successful opening run.

This iteration of
Westworld
, which is debuting in the midst of the #MeToo movement, will not only have to answer for past
charges of misogyny
leveled at the show, but will also have to satisfy viewers who were left with a shocking season 1 finale in late 2016, which completely upended the show's power dynamics, and eliminated one of its big name leads, Sir Anthony Hopkins. If the first few episodes of the second season are any indication,
Westworld
, itself inspired by a cult-classic 1973 sci-fi horror film, is up to the task.
One of the first striking images that will greet audiences is Evan Rachel Wood's newly liberated character Dolores (fittingly, Wood is now officially
getting paid
the same as her male costars) on horseback with a shotgun, taking names and seeking vengeance, a real 180 from the first season, where she was more often than not the victim of sexual abuse and violence. Meanwhile, the only full frontal nudity in the premiere features a man.
"It's a completely different tone, and I don't think it's a natural progression," argues
Los Angeles Times
television critic
Lorraine Ali
. "
The Sopranos
didn't do that,
Deadwood
didn't do that." For instance, it will likely strike many viewers as a supremely meta moment when Dolores tells one toxic man she's threatening: "Did you ever stop to wonder about your actions, the price you'd pay if there was a reckoning?" And then announces: "That reckoning is here."
It's a completely different tone … I'm not so sure it's apologetic so much as it is a sign of the times.

According to Ali, the references to current cultural conversations around gender and consent should be unmistakable. "You'd have to be an asshole to not completely see the shift in things," she tells
Playboy
. "I'm not so sure it's apologetic so much as it is a sign of the times."
Like a lot of critics, while a fan of the show, Ali was concerned about the show's sexual politics early in its run, but as the show progressed, it evolved, and she credits co-showrunner Lisa Joy with keeping the often explicit show from tipping into exploitation. "There's things that men are just not going to notice," says Ali. "I do not think
Westworld
could have turned out the way it did If it were just men totally running the show and just reacting to the news."
The other ace up the show's sleeve and rewards repeat viewings is its complex narrative about free will vs. determinism that turns out to be extremely timely. "It's just the perfect storm of circumstances,"
Andrew Sorcini
, one of the hosts of the popular
Westworld
-themed podcast
Violent Delights
, tells
Playboy
. "This show is slated perfectly to comment on what's going on today. To get people to empathize with the exploited is kind of genius."
Sorcini, who has long been a dedicated fan of the 1973 Michael Crichton-directed film that inspired the show, was impressed that HBO managed to pull off something far deeper by pitting sympathetic robots (or "hosts") opposite mostly inhumane humans. "Rogue artificial intelligence rising up may not feel like it's immediately relevant, but we are on the cusp of something like that coming into play. We certainly see it in algorithms swaying our opinions, causing us to vote in a certain way," says Sorcini.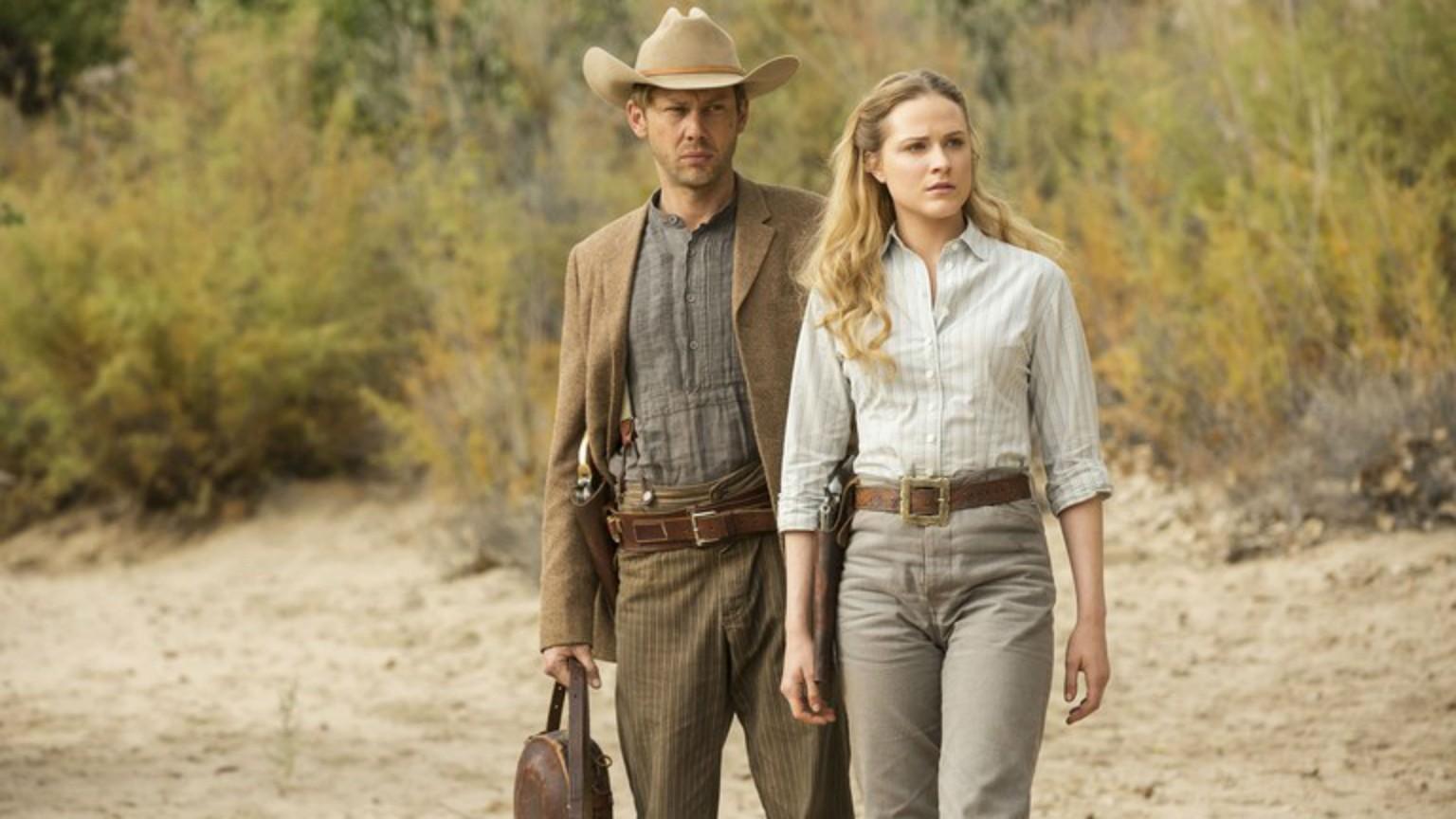 "It is also a firecracker of an elevator-pitch, high-concept show," he adds. "It taps into a visceral desire of people to express themselves in a way they can't in polite society." But fundamentally, Sorcini believes the show seeks to explore the "existential question about what makes us human … what differentiates human beings from machines that can think like humans."
This is a heady theme for a production that reportedly cost over $100 million to launch, and which HBO has positioned to supplant
Game of Thrones
(which is nearing the end of its historic run) as the critical-favorite, zeitgeist show of the moment. So far, the show has met the lofty expectations. While not without its detractors, the show drew 12 million viewers per episode across platforms in its first season, with its finale hitting a series high. In fact,
Westworld
was the
highest-rated first season
of any HBO show ever, including
Thrones
and the widely acclaimed first season of
True Detective.
But what goes up in television often comes down—see the second season of
True Detective
—and even a super fan like Sorcini has some reservations about the direction the show could take going forward. "At some point, they're going to go a bit overboard, and at some point, I think they'll have to dial it back to find equilibrium between the outrage from being oppressed and having your freedom taken away from you," says Sorcini. "Otherwise, they are in danger of seeming too militant."
He believes the show ultimately will be about "a bridge" between the synthetic hosts of
Westworld
and the real people who created them. "We are watching the origin and the evolution of another race to replace human beings—the host race," says Sorcini.
Meanwhile, the show will likely continue to push buttons with its objectively bleak worldview and complicated multi-narrative stories which span different decades in the future. "I wanted it to remain smart, and so far it is has, and that's a hard thing to do with a first season that was so successful. It's forcing you to think about stuff that you don't want to think about," Ali tells
Playboy
. "It definitely pisses people off, and that's kind of grand."