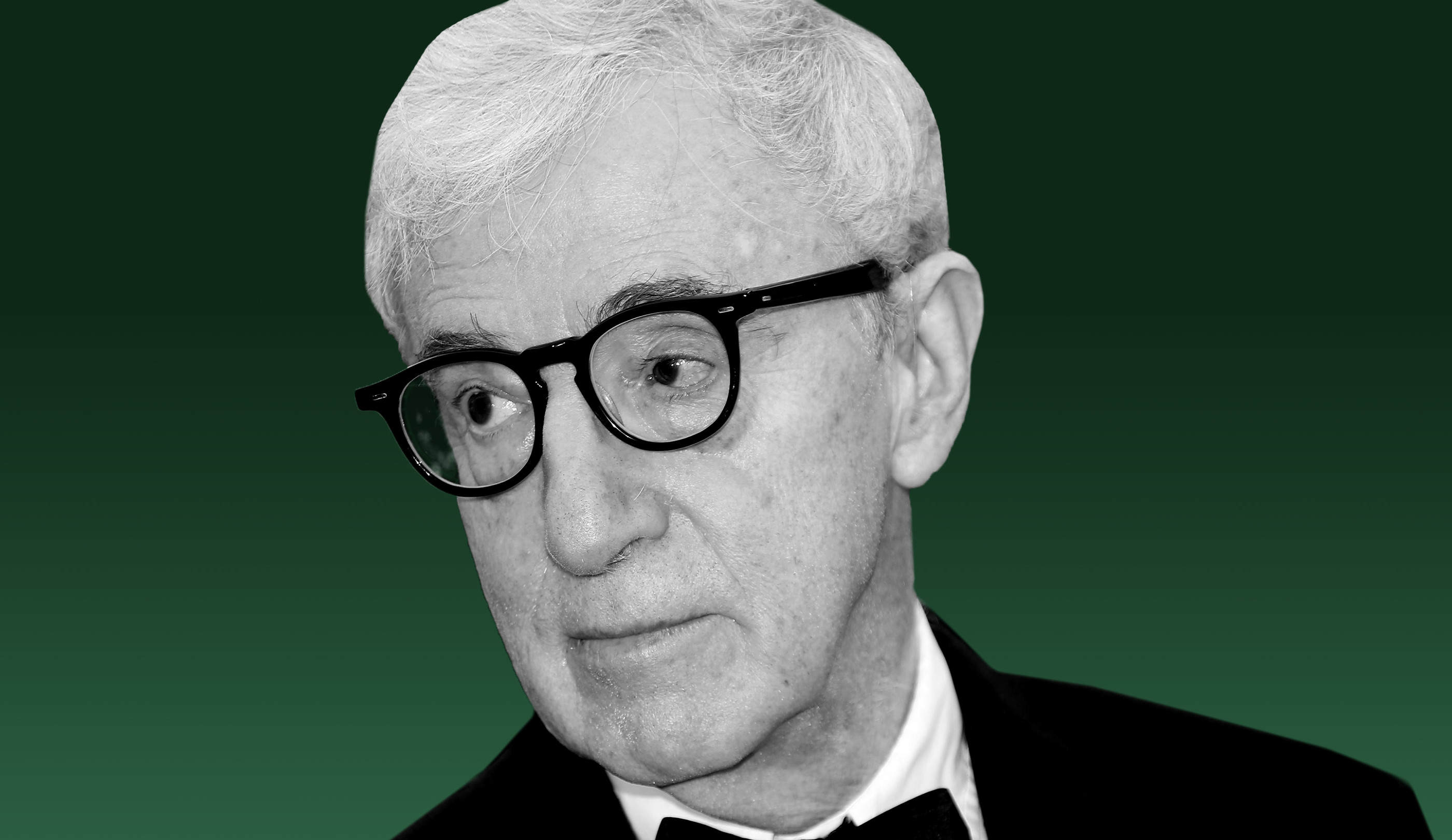 Woody Allen's Witch Hunt Exemplifies Hollywood's 'Not Me' Problem
Written by Tom Carson

Published on

October 18, 2017
Nobody knows for sure how one-time New York Congressman turned convicted sexter Anthony Weiner is passing time until he starts serving his prison sentence on November 6, but based on the available evidence, one theory might be that he's moonlighting as Woody Allen's media advisor. What else can explain why Allen would think that a breathless world wanted to hear his sagacious opinion of the Harvey Weinstein scandal, which has exploded in the past two weeks from horrific allegations of sexual harassment and abuse to even more horrific charges of outright rape to the instigation of his brother, Bob Weinstein, in similar allegations?

Earlier this week, the 81-year-old director of 1971's Bananas valiantly stepped up to the banana peel to tell the BBC that this was "sad for everyone involved"–including Harvey, because "his life is so messed up." Among his other well-deserved comeuppances, Weinstein had been expelled the day before from the Motion Picture Academy of Arts and Sciences. (It's only the second time in the Academy's history that someone has been.) Then Allen fretfully added that he hoped all of this wouldn't lead to "a witch hunt atmosphere...where every guy in an office who winks at a woman is suddenly having to call a lawyer to defend himself. That's not right either."
For starters, Weinstein is hardly just some guy in an office. As the head of first Miramax and then the Weinstein Company, he was one of the most powerful players in the movie industry for decades, with a prestige-fat filmography whose swank titles include, among others, Allen's own Mighty Aphrodite and Vicky Christina Barcelona, both of which Weinstein helped drive to Oscar wins. The action of "winking" is also nobody's idea of a prosecutable equivalent to the litany of grotesquely predatory sexual behavior on Weinstein's part that actresses from Ashley Judd to Rose McGowan to Mira Sorvino to Gwyneth Paltrow to Asia Argento to Kate Beckinsale to Rosanna Arquette to Heather Graham to Angelina Jolie—and that's just the better-known names on the list—have stepped forward to substantiate in awful detail.