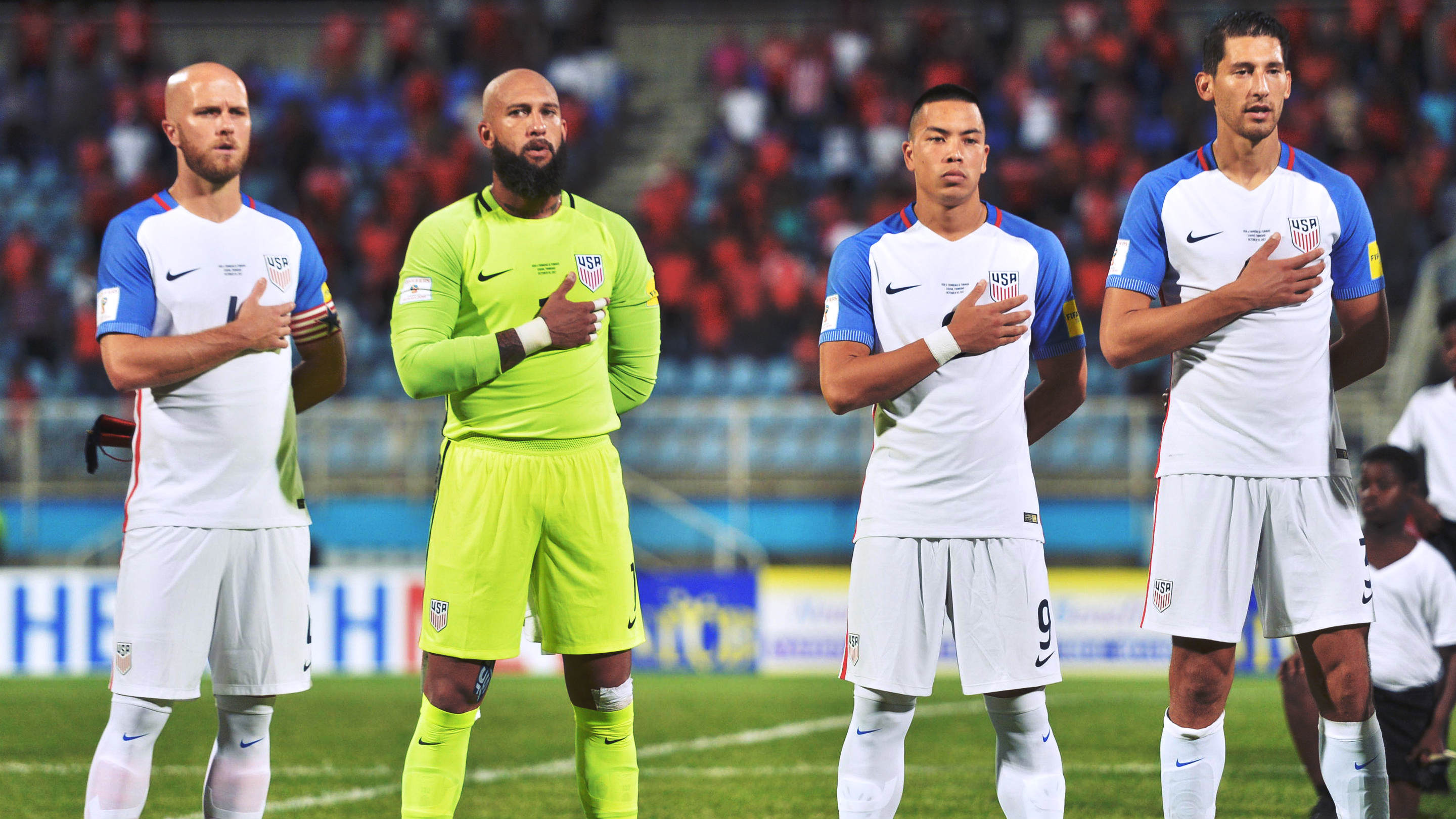 America Last: How Our World Cup Absence Might Save U.S. Soccer
Let's get the obvious out of the way. It sucks not being in the World Cup, and it is universally accepted that the U.S. had no business losing to Trinidad and Tobago.

This was not a foe on the level of Mexico, Costa Rica or other member teams of CONCACAF (comprising North and Central Americas, and the Caribbean). The "Soca Warriors" had lost eight consecutive matches prior to meeting us on the field, and were perhaps motivated to put us away not only for reasons of natural competition, but possibly by the U.S. Men's National Soccer's (USMNT)
reported mocking
of the waterlogged Trini soccer field on which the two teams met. So maybe, in an ironic twist, us being left back this year adds new meaning to the term "first-world problems."
So thank God, or perhaps FIFA—and yes, they are different entities, despite what some believe—for the news that the United bid of Mexico, Canada and the U.S. was victorious in its combined quest to secure the 2026 World Cup. It's not as ideal as, say, the U.S. squad competing in this year's Cup, but at least we're pretty much guaranteed an automatic berth as one of the host countries. So eight years from now, assuming we learn anything from 2017's failure to qualify in this year's Cup, the U.S. will have a big chance at helping the USMNT find redemption for what happened last October. And that means our guys need to spend the next four years deciding things like who's playing, who will coach and just how ready, willing and serious America is when it comes to the world's biggest sport.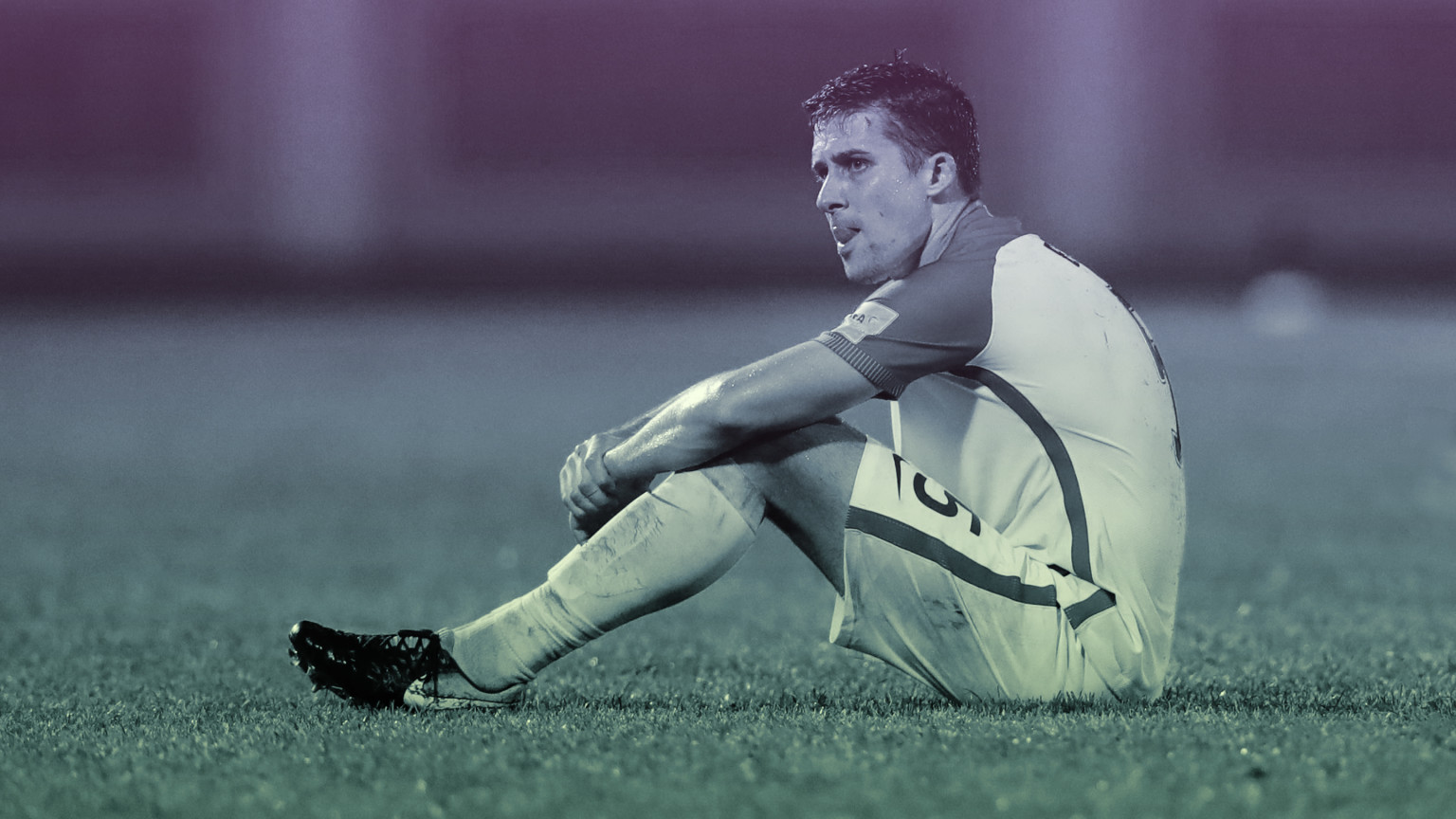 If you want a great example of the unfortunate and untimely situation that is USMNT's failure to qualify for the World Cup, just look at Atlanta United FC, the city's recently launched expansion team. As the most recent American city to host the Summer Olympics, and the home of the world's busiest international airport, it isn't difficult to see how the rapidly diversifying Greater Atlanta metro area developed a soccer obsession. ATL UTD not only led the league in single game and season attendance, it also broke records, with more than 800,000 fans buying tickets, and over 72,000 supporters showing up in March to see them defeat D.C. United 3-1 in Mercedes-Benz Stadium, which it shares with the Atlanta Falcons.

As you can imagine, following what occurred in Super Bowl LI, there's a bit of a debate over whose house The Benz really is. The answer is, of course, Arthur Blank's, the Home Depot cofounder who built the retractable-roof sports venue and owns both the Falcons and Atlanta United. It will certainly be a huge deal for Atlanta when the 2019 Super Bowl arrives in the Westside neighborhood, where Blank's foundation is investing in community revitalization, and local organizations like Soccer in the Streets are promoting youth soccer through various programs and initiatives.

But it could be an even bigger deal in 2026, as Atlanta is certain to host matches. Atlanta United president Darren Eales is already claiming victory for the city, and by extension the entire country, having recently said in an interview that Atlanta was "able to demonstrate here that soccer has taken off in America. Atlanta United averages 53,000 in attendance, which ranks 15th in the entire world. This is our way of saying, 'If we can do this in Atlanta, imagine what we can do in America with an eight-year head start.'" That says a lot about the heightened potential of fútbol finally becoming a mainstream American sport, and how much of a missed opportunity it is to be left back.

Here we are, residents and representatives of the world's biggest bullhorn of freedom and idealism, who can't even get into the party.

Clearly, the interest is there. Even today, without USMNT in the tournament, U.S. fans have
purchased more tickets
to this year's World Cup in Russia than those from any other nation outside the host country. And there's further evidence that soccer is finally taking hold in the States: Back in January, findings from a December 2017
Gallup poll
revealed that soccer is 7 percent of Americans' favorite sport to watch, a gain of three percentage points since the poll was taken four years prior. And this was after the TTFA loss.
There's just so much to gain from a renewed commitment from team and fans alike to get soccer right before our next chance to compete on the world stage. With all due respect, there's not a lot of excitement in the NBA or NFL these days, because
yay, Golden State!
Oh, and: "Yes, Mr. President, we owners will make an exception to our players' First Amendment rights if it pleases you and your base, which we guess is entirely comprised of our audience." Then there's baseball, which is fine. And sure, hockey seems to be on the upswing these days, but I'm probably not the only person who continues to find problems with the sports representation of cultural diversity, which I suspect will always have a chilling effect on any potential global adoption of the sport.
Soccer is the antidote for American isolationism. It most certainly has challenges, between the rowdy violence of fans to the comical corruption of its governing body. But there is something so democratic and diplomatic in the game's purity. It is exceedingly athletic, accessible across the economic spectrum and connects humanity far and wide to the idea that we're not as estranged from each other as some would have us believe.
Soccer is a world party, where the rhythms and customs can be heard loud and proud, almost transcending the realm of sport and becoming a sound of sorts—a big, global mixtape that everybody's sharing without us. It's a never-ending celebration that looks and feels almost like an all-inclusive homecoming bash, in which everybody gets to show off their culture and express pride in being products of their homelands—win, lose or draw. And here we are, residents and representatives of the world's biggest bullhorn of freedom and idealism, who can't even get into the party because we can't dance.
Maybe this adversity will end up being net-positive motivation, particularly if the goal is to make America care again. By 2022, it is totally feasible to assume we'll have regained talent, confidence and momentum, and we could find ourselves looking back to view 2018 as the point we decided whether or not we cared. Having our egos taken down a notch might fuel something that at least feels closer to a victory than what we're feeling today.