When Chris Schwark, a Texan, decided to follow his wife to Stavanger, Norway, he didn't expect his international assignment to be so challenging. After all, he'd lived in Perth, Australia before, but this was different. He didn't speak the language, and it was much harder to find a job in a small place like Stavanger. But moving internationally can be hard for a spouse, no matter how much help and support they have, simply because to them, it seems like all the choices were taken away from them.

"Being a trailing spouse means that I had zero control of our length of stay. Could be extended. Could be shortened. While not very explicitly said, the answer of 'one year' or 'I don't know' to the question of when we would be leaving, didn't really help me," says Schwark.

While most of the so-called "trailing spouses" are women, a relatively small number of men (14 percent, according to the latest InterNations study) is moving abroad for their spouses' careers, with all the upsides and downsides this decision entails. Sadly, this number is decreasing. In 2016, 22 percent of what InterNations calls "travelling spouses" were men. But the year after, this number went down to 13 percent.

Many—both men and women, including myself—despise the label "trailing spouse," but I decided to stick with this term, simply because it's the most commonly used one. While some of the challenges such as culture shock, boredom, or lack of recognition are the same for both genders, certain issues are specific to men.

Clara Wiggins is the author of the book The Expat Partner's Survival Guide, where she included a chapter on male trailing spouses and same-sex couples. After interviewing dozens of men for both her book and her blog (also called The Expat Partner's Survival Guide), she noticed that when women left high-flying careers behind to join their husbands on international adventures, "society sees it as a more normal thing to do because we stop work for having babies and children." But "men find it harder to give up their identity. And most find it really hard not to identify through their jobs," she says. In many cases, when men moved abroad for their wives' careers, and were able to find a job, they often earned much less than their wives did, which for many couples, whether abroad or not, could lead to conflicts and arguments, to the point that both spouses sometimes lied about their income.

Men tended to see their situation as temporary and didn't consider being a supportive partner as a job in its own right. And for many, the decision who would follow whom in the face of a potential international assignment included plenty of negotiation, good timing and sheer luck: "That is the balance that's hard to find for most, whose career to sacrifice. One time when an opportunity was there, I didn't want to quit my job. When I was ready to leave, there was no expat opportunity to be had," explains Schwark.

It's still hard for me today, even though I never once regretted the decision. But there's something inherently male about needing to feel like you're providing.

Many of the available activities and organizations are geared heavily toward female spouses. This may be off-putting for men. "They were advertising a spouses' tea, which is fine, but the ad was pink. And the message that it sends is that it's not exactly welcoming to the male trailing spouse," says Eric Camp, another Texan, currently in Accra, Ghana, whose wife works in international development.

But while men increasingly have taken on the trailing spouse role, their numbers still aren't enough to start alternative male events and organizations. So they end up lacking the supportive network that women were able to build up throughout the years.

Because of the female-centric nature of the expat spouse community, male trailing spouses felt isolated, out of touch with each other, and frustrated, a feeling many of them found surprising.

At functions or events, it was commonly assumed that the men were the ones with the high-flying careers. Because their situation was so uncommon, they also faced snarky comments and remarks from others, such as "What do you do all day," and "Oh, so you're the trailing spouse." However, as annoying as these comments are, they don't really differ so much from comments women have been getting all along. "It's a bit like when dads stay home to look after their children, everyone goes, wow, what an amazing dad, he is staying at home. And you're like, what about the women? We have always done that," says Wiggins, whose husband's job as a diplomat took her to Jamaica, St. Lucia, South Africa, and now back to the U.K.

As stereotypical as it sounds, talking about their challenges and struggles was often hard for male trailing spouses. "There's a pride aspect to men and their 'traditional' roles. It's still hard for me today, even though I never once regretted the decision. But there's something inherently male about needing to feel like you're providing," explains Schwark.

While researching for her book, Clara Wiggins found the sentiment that men and women dealt with social struggles differently echoed again and again. While women preferred to have intimate discussions about their challenges, men tended to bond through shared activities, such as sports or work. "They said it was a way to get to know each other and to socialize and to support each other. But it's easier for men if they're going to do something, they're not going to sit around and talk," she says.

It's often mentioned that men are particularly affected by loneliness because work and parenting duties tended to take over most of their time, leaving nothing for socialization. However, many male trailing spouses found a sense of purpose in work, sports or hobbies. "When I was in Jamaica, there was a guy there who did the whole diving course, eventually becoming a diving master. And interestingly, in Jamaica, a lot of the women who didn't have children were very unhappy. And quite a few of them ended up leaving. But in a way, he actually coped better," remembers Wiggins.

That is the balance that's hard to find for most, whose career to sacrifice. One time when an opportunity was there, I didn't want to quit my job. When I was ready to leave, there was no expat opportunity to be had.

A lot also depended on how international employers supported not just the relocating employee but also their spouse. In fact, spousal satisfaction with their situation was a key element of whether the international assignment proved to be successful or not.

When Eric Camp and his wife, who works in international development, arrived on location in both Uganda and Kenya, they had someone to welcome them, show them around, and provide them with one cooked meal. They also got what was known as a "welcome kit," which contained the most important information about their new host country.

But regardless of their situation, male expat spouses often managed to make the most out their spouses' assignments. Most of them found some kind of occupation, be it volunteering, working remotely, or taking up a part-time position.

"My ability to do my job is factored into all decisions about which country are we going to move next. Because I put a lot of my self-worth in my ability to do my job well, to please my firm and to provide more for my family," says Camp who was able to continue working remotely for his law firm and is now interested in creating a group for helping spouses of all genders to find a satisfying career wherever they are. Schwark found a community when he joined a local craft beer-brewing group in Norway and an income when he used his experience in finance to make investments.

In most cases, male trailing spouses saw their situation for what it really was: an opportunity rather than a sacrifice.

"I'm grateful that her career gives me the opportunities to live in these places and continue doing what I'm doing. I don't want to come across that I'm making some tremendous sacrifice. That I'm some hero for doing that. I don't want to take away from what my wife is doing," says Camp.

In August last year, Erin Reid, an associate professor at McMaster University's DeGroote School of Business, conducted a study on how men approached their spouses' careers. She divided men into "breadmakers" and "breadshearers." While the first group had very traditional ideas about women's work, the second group of men were much more flexible, adaptable, and appreciative of what their wives were doing.

"But these men felt that their wives' careers required that they themselves remain adaptable and open to changing jobs, cities, or countries," Reid wrote for Harvard Business Review. But this is exactly the type of man that's more likely to become a trailing spouse.

That fewer men decide to follow their spouses abroad is discouraging, but there is still hope. In fact, according to the most recent InterNations study, the numbers of men willing to put their wives' careers first increased by one percent, compared to last year. While the uptick is small, it could still change the power dynamic in expat relationships.

No longer would one person in a couple be considered "more important" than the other. Instead, Clara Wiggins predicts that partners will increasingly take turns or job share, or only decide to go to places where they can both work. "Men may actually be pushing women to do this more. Rather than having no say in where they'll be going, [they will say] 'hey, hold on for a minute. What about me,'" she says. "'If I'm going to make this move, I also want something for myself when I get there.'"

RELATED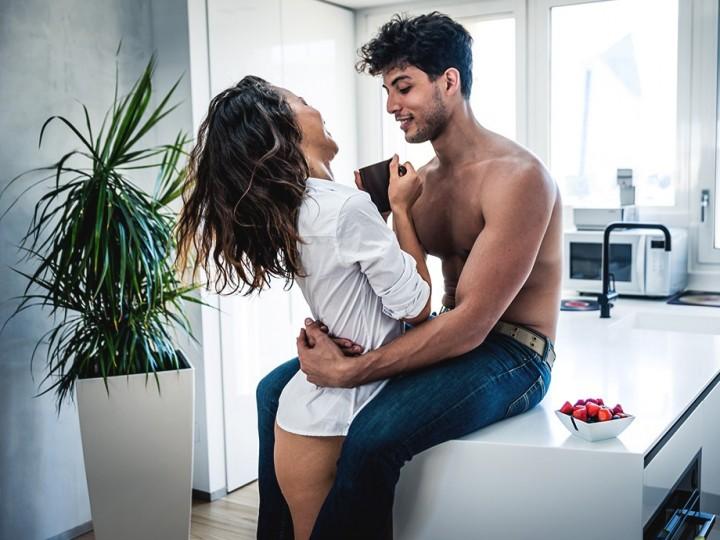 How does something as unsexy as housework have such a significant impact on sexual satisfaction?
"Much like a vegan butcher, I confused those around me."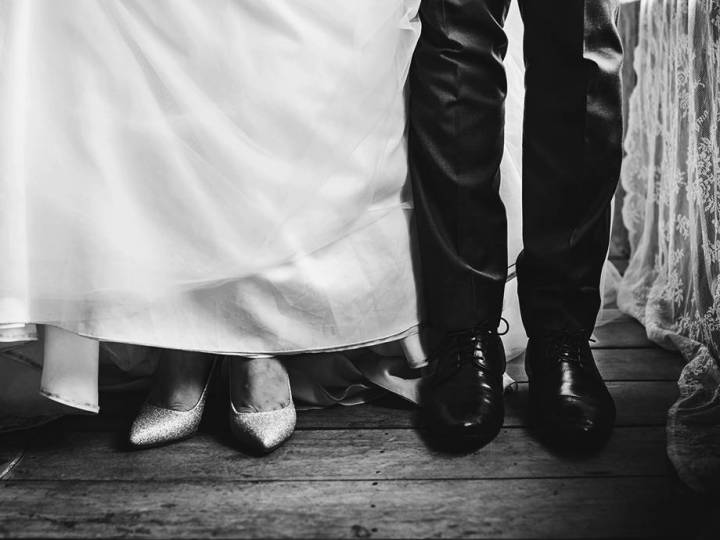 Hear that, baby boomers? We're doing something right.