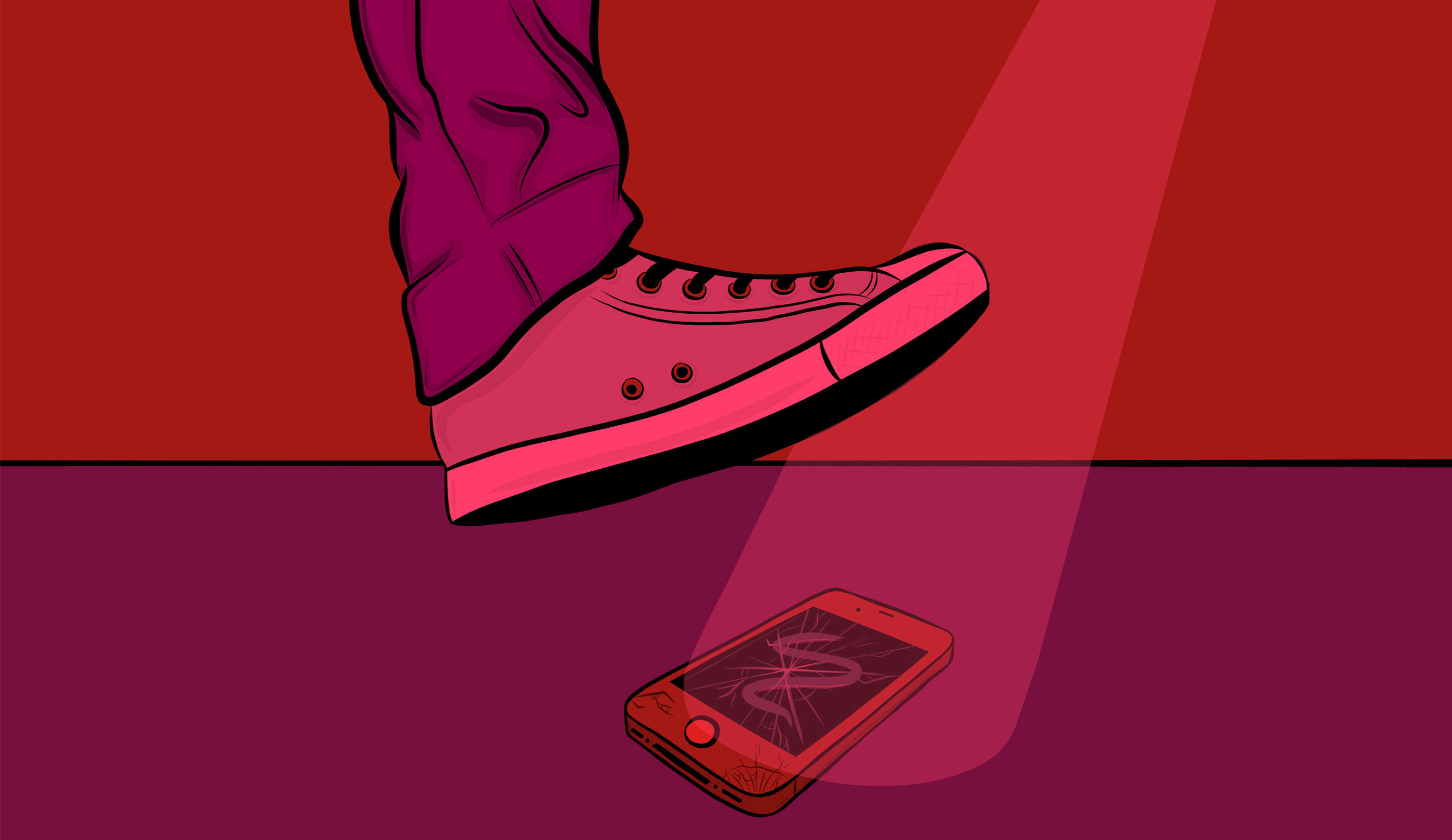 The Future of Mental Health May Rely on...Destruction?
Written by Rob LeDonne
Photography by Drew Jessup
Illustration by Katie Bailie

Published on

October 27, 2017
I'm gripping a baseball bat in a graffiti-covered basement tucked near the lower tip of New York's Hell's Kitchen, a recently regentrified 538 acres in the Big Apple where transients are outnumbered only by overpriced eateries. On a stool in front of me sits an ancient—and I mean ancient—laptop. My goal, I'm advised, is to smash this junk technology to pieces. In fact, I'm paying $2 a minute to do just that. Welcome to the Wrecking Club.