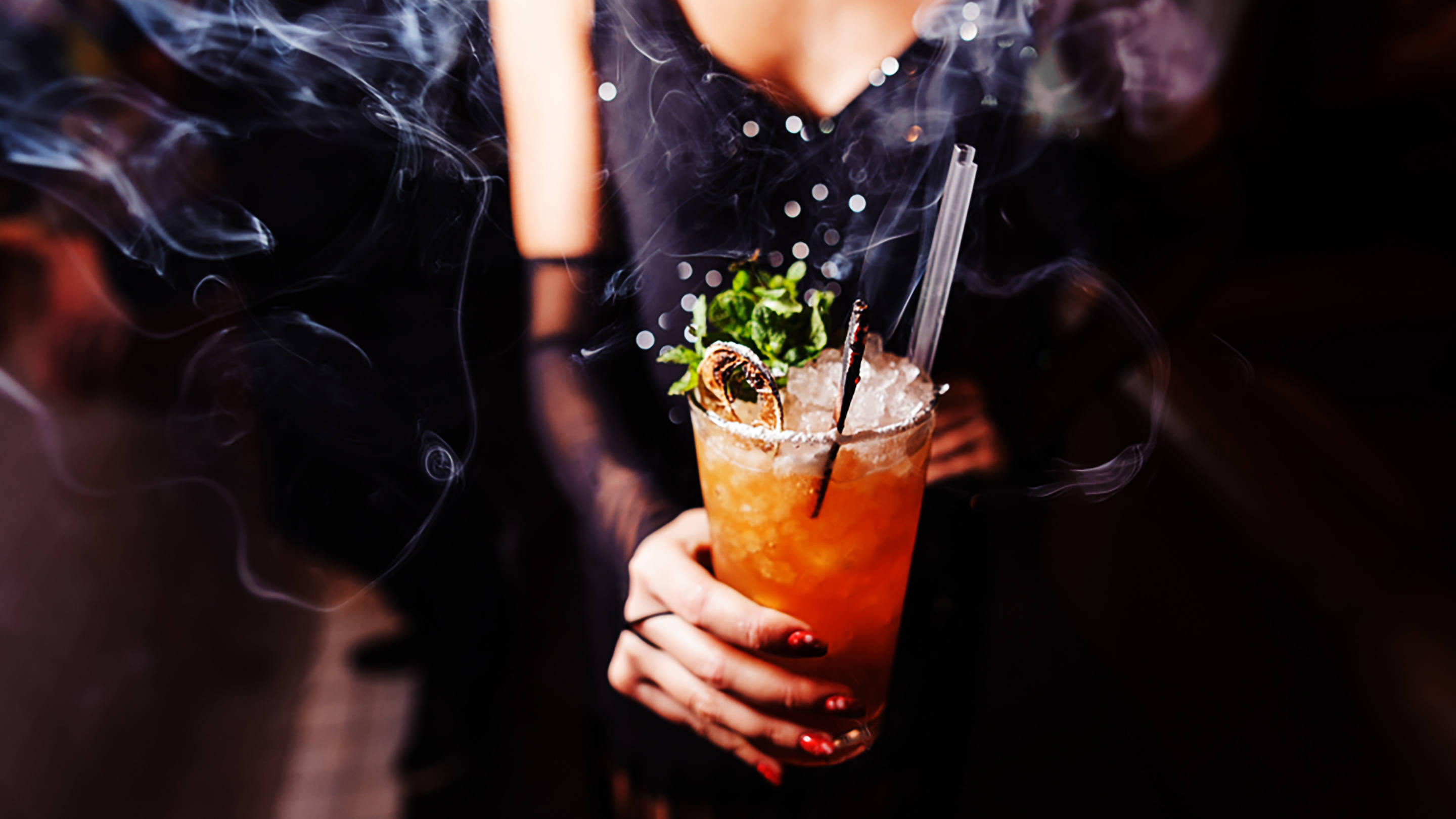 You Need a Drink
Written by Lia Picard

Published on

November 07, 2018
Gone are the days where ordering a "mocktail" means being handed a sickly sweet Shirley Temple or virgin Piña Colada. There's a new crop of non-alcoholic drinks—great news for teetotalers and imbibers looking for a tasty (more health-conscious, perhaps?) alternative.

Non-alcoholic drinks have seen a surge in popularity the past five years. According to a study by Allied Market Research, in 2015 the value of the non-alcoholic drinks market (which consists of soft drinks, juices, dairy drinks, tea, coffee, and others) was $1,548 billion and is estimated to reach $2,090 billion by 2022. At Atlas, a high-end restaurant at the St. Regis in Atlanta, Georgia, a non-alcoholic cocktail pairing is now offered thanks to such an increase in demand—Manager Eleanor Paker specifically attributes Gazoz and kombucha (which does have trace amounts of alcohol) for the rise. "Culturally, there's more awareness of and demand for social situations being able to cater to people who aren't into booze," she says. "Be it for health reasons, pregnancy, personal taste or professional responsibility, people are opting out of alcohol, but rightly demanding refreshing, inspiring beverages. After all, they didn't get all dressed up to go drink water, and they shouldn't have to."
But there is a reason, beyond the fact that the drink won't get you inebriated, why people are ambivalent to try "mocktails"—the word "mocktail." Julia Momose, a Chicago-based beverage curator for Oriole and the forthcoming Kumiko, so passionately detests the word that she wrote a manifesto about it. "I think there are very few people who actually like the word," she says. Inspired by
the beer brand
Suntory's non-alcoholic line called "All Free," she came up with "spirit-free" because "it's sounds so positive. It sounds like a choice and is uncompromising. It's unapologetic."Spirit-free drinks, for Momose, are essential on today's bar menus. "I think we've always been capable of making really amazing spirit-frees, but the idea hasn't necessarily crossed our minds. This might be something people are really wanting, but have just been afraid to ask for"
I think it's directly related to how cocktails have evolved. Bartenders and mixologists have a lot more at their disposal now.

And spike in admiration, Momose says, seems to have little to do with whether or not patrons are maintaining a sober lifestyle. While she craves spirit-free drinks even though she indulges in 21-plus libations when she'd like, Scott Crawford (of Crawford and Son) has been sober since 2004 and is excited to see how many more options there are for him and his fellow sober friends. "I think it's directly related to how cocktails have evolved. Bartenders and mixologists have a lot more at their disposal now," the entrepreneur elaborates. "They have a lot more mise en place [or set up], a lot more juices, bitters, essences and vinegars." At Crawford and Son, they specialize in drinking vinegars (shrubs) that change often and reflect what's in season, like the summer standout peach and vanilla that was at once fruity and tangy with a hint of sweetness.
At the two Michelin-starred Oriole the concoctions are a far cry from the cloying mocktails of yore. The Stop and Go, for example, is a tipple made with Demerara sugar, verjus rouge (pressed juice of unripe grapes that is tart and crisp), and sage. "Working off the traditional cocktail formula doesn't necessarily work with spirit-free, because you're taking the spirit out of the equation. In doing so you're losing part of the backbone," explains Momose, "With spirit-free if you're adding water you're diluting, essentially taking away flavor."

Spirit-free creativity astounds elsewhere, too. At Atlas, house-made cola is infused with vanilla and served with a dash of chocolate bitters. Presented in a rocks glass with a spherical ice cube the drink is rich and as close to a "sipper" you can get without adding bourbon. At Punch Bowl Social, the Denver-based mashup of gastropub and amusement center, there's an entire section of their drink menu dedicated to spirit-free drinks. The Cilantro Fizz is downright delightful with cilantro, house-made jalapeño and cucumber syrup, lime juice and aquafaba. The aquafaba, which is viscous canned chickpea water, serves as a binder and makes a thick foam giving the drinker a fun texture and a mild flavor to balance out the zesty jalapeño and lime notes.

This Halloween, Playboy is in on the new activated charcoal cocktail trend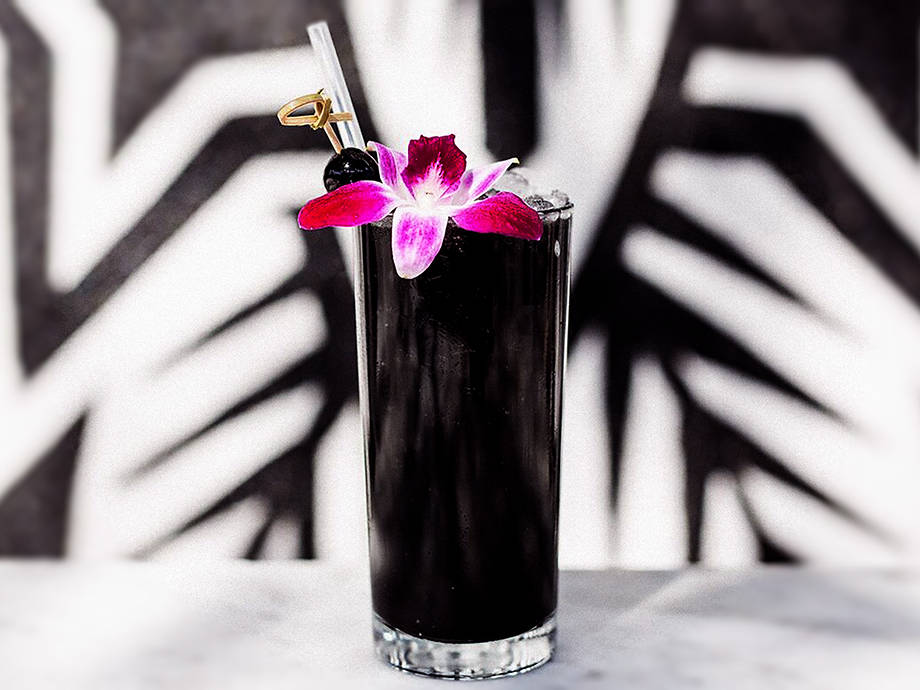 But the price of these drinks, which can be as high as traditional cocktails, has those who have a choice wondering, "Why?" Momose's response? "I think it's the ingredients themselves, and the labor that goes into them as well. A lot of spirit-frees I've come across, or make myself, some really beautiful teas that are quite expensive, and so, when you look at the cost of creating the drink itself it's right up there with the cost of making some cocktails." While people usually place the value of the drink on how much liquor's in it—and in turn how quickly it can you give you a buzz—Momose believes there's a value in the experience of drinking a well made drink, regardless of whether there is booze or not in it.

It's not just cocktail connoisseurs who are seeking pleasure in spirit-free drinks. Crystal Smith, a tv producer based in Los Angeles, says, "I love non-alcoholic cocktails because I don't like the taste of alcohol very much, so I think these taste better. I also get dehydrated very easily and so drinking alcohol isn't always pleasant (like when I'm in the sun) but I want a fun drink by the pool too." She recalls that when she went to the Ace Hotel in Palm Springs she and her husband, who doesn't drink alcohol, were both able to drink a modified version of their watermelon margarita. "It was in a big slushy machine, so I asked if they could make one for my husband without alcohol thinking they'd most likely say no. But the guy got out a blender and blended up actual watermelon with watermelon juice and lime juice."

Spirit-free drinks are so innovative now, they can convert even the staunchest drinker. Besides non-alcoholic beer, there are now non-alcoholic distilled spirits, like London-based Seedlip. As boozeless tipples continue to gain more respect within the bartending community, more people are likely to discover that they can have just as delicious of a drinking experience, only without the potential hangover. "This isn't a trend that's gonna come and go or anything like that," says Momose, "I think that this is a category of drinks that's going to continue to grow. The demand has always been there. The want has always been there. Supply's only just starting to be created and I'm so excited to see how this category continues to grow and how bartenders continue to make beautiful and amazing drinks, but they shouldn't care whether there is alcohol or not."