Step Inside Playboy's First-ever No Tie Party Following the 2018 White House Correspondents' Dinner
Published on

April 29, 2018
When critics asked Playboy at what point did the Bunny become so involved in politics, following our announcement that we'd be hosting our first No Tie Party on White House Correspondents' dinner weekend in Washington, D.C., the answer, to any fan of the brand, would be simple: Since December 1953, when Hugh Hefner published the first issue of Playboy. Our Rabbit Head has always simultaneously represented both the pleasurable and the political. The magazine, for six decades, has profiled and interviewed the most notable names in politics, both here at home and abroad, from Jimmy Carter and Bernie Sanders to Yasir Arafat and Fidel Castro. And our history of publishing candid conversations and in-depth profiles of the people (and forces) that drive global policy and influence the course of the future goes hand in hand with Playboy's staunch positions on the importance of a free press.

Without the First Amendment, there would be no Playboy. As long-time Playboy editor James R. Petersen writes in "Hef the Politician," "There were individual decisions Hef made that pitted him against the government. He disagreed with the United States Post Office's decision to ban nudity from the mail with the very first issue, which featured a picture of Marilyn Monroe. He was arrested for publishing stills from the film Cry Tough—which had filmed two versions of a love scene. In the U.S. version, actress Linda Cristal wore a slip. In the export version, she did not. A police chief in San Mateo, California, pulled the magazine from the stands. Hef responded, 'If the reading matter of the citizens of any community is to be preselected—a pretty abhorrent thought in itself—I can't think of anyone less qualified to do it than a local police chief.'"

Hefner also launched the Playboy Foundation, a legal defense fund which aimed to protect and financially support Americans who have been wrongfully charged with a crime related to them expressing personal freedoms—whether of speech or of sexuality. The company's entire history as a sociopolitical force need not be repeated here—for a refresher, we suggest streaming American Playboy: The Hugh Hefner Story on Amazon Prime—but at the very least, anyone who opts to second-guess the origin of Playboy's political influence will surely be enlightened to know it isn't recent nor opportunistic.

Playboy sat down with a young Donald Trump in 1990 where he teased a future in politics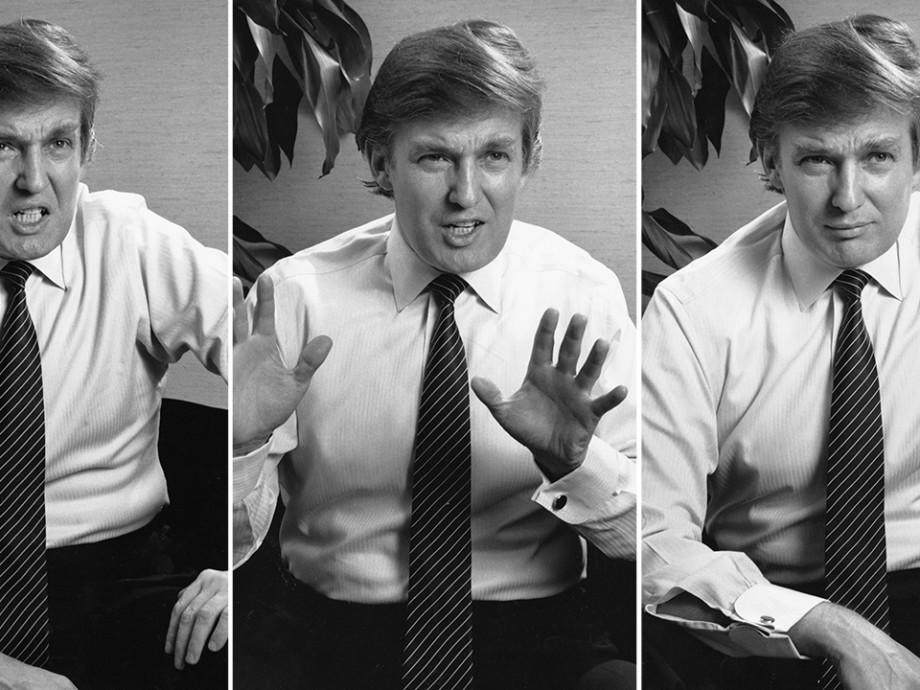 That said, now more than ever, with a White House administration waging a war on the fourth estate and attempting to scrub its importance and necessity from public consciousness, it is important to the editors of Playboy that we reinforce our journalistic values and respect for the First Amendment. That is why it felt necessary to hold our first-ever No Tie Party following the annual White House Correspondents' dinner. Because while Playboy may inherently be political, it is also pleasurable.

Indeed, more good will—and good policy—can be said to have come out of nonpartisan, human connection than bipartisan bickering, and we wanted our event to be the foundation of the former. Playboy was at the front lines when being progressive first became politicized. Playboy was playful even during times of unprecedented tumult. It is the articulation of pleasure, freedom & stimulation and a living challenge to the personal, political and cultural forces that aim to prohibit these expressions.

The support from the D.C. community was overwhelming, as lines outside the Living Room, the venue, stretched around the block from start to finish. Those inside received text after text about whether they could get in to exclusive event, sponsored by Pink Party Sparking Rosé, which also featured a live performance by R&B crooner Miguel and entertainment from The Bumbys. The guests included CNN's Don Lemon and Jim Acosta, Comedy Central's Jordan Klepper and Bravo's Kyle Richards amongst many D.C. journalists, newsmakers and power players. For those already asking: Yes, we do think we'll be back next year.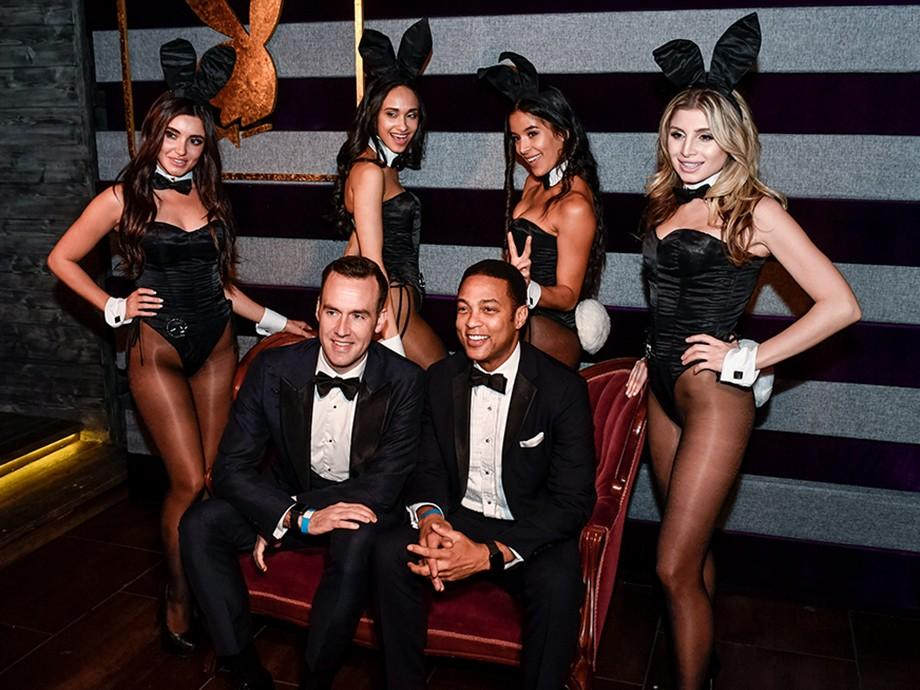 D.C.'s newsmakers lined up after the White House Correspondents' dinner for a night of nonpartisan fun