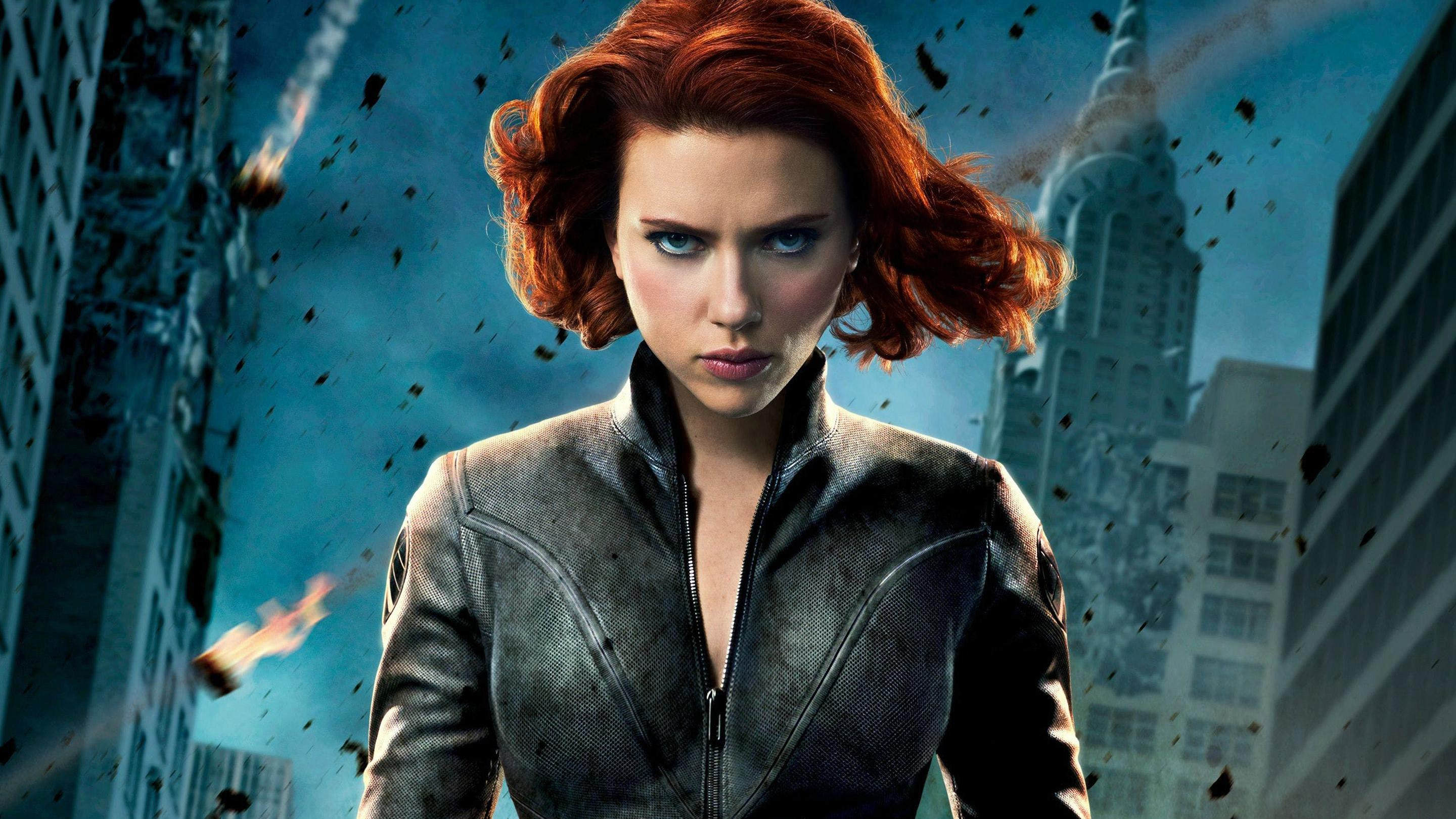 A Black Widow Movie Is a Good Idea for So Many Reasons
Written by Daniel Barna

Published on

January 12, 2018
We've arrived at a point in time where Marvel Studios is so untouchable, it could make a biopic about the inventor of the colonoscopy, package it as a superhero movie and it would still out-gross nearly every major studio release that year.
A huge chunk of the studio's success has been its uncanny ability to make hit movies out of fringe characters from the Marvel Comics canon. Before
Guardians of the Galaxy
became one of the most successful movie franchises of our generation, people were extremely skeptical about whether or not a snarky space opera about a group of misfits—one of them being a talking raccoon—could ever work. It did. And so did
Dr. Strange
,
Ant-Man
and the upcoming
Black Panther
, which is poised to become one of Marvel's
most successful films ever
.
But as Marvel continues to expand its cinematic universe with a steady stream of sequels and spinoffs, Black Widow—one of the studio's longest-running characters and a core member of the
Avengers
franchise—has been stuck in a semi-permanent state of stasis. Until now.

According to Variety, Marvel finally seems ready to move forward on a stand-alone movie for Scarlett Johansson's spandex-clad superspy. After meeting with several candidates, Marvel mastermind Kevin Feige has tapped Jac Schaeffer to pen the script for the long-gestating movie.
Schaeffer has emerged as one of the most sought-after screenwriters in Hollywood, thanks to her Black List-honored script, The Shower, about a baby shower that gets sidetracked when aliens descend on planet Earth. Schaeffer was also hired to flesh out Anne Hathaway's Nasty Women, a female-centric take on Dirty Rotten Scoundrels. Johansson was reportedly closely involved in Schaeffer's selection, after Marvel executives picked the actress' brain to get an idea of what she might be looking for in a potential screenwriter.
Ever since Black Widow made her explosive debut in 2010's Iron Man 2, audiences have been clamoring for one of our most prominent female superheroes to get a movie all to herself, but for whatever reason, Marvel seemed reluctant to pull the trigger, despite reports that one has been in development in 2014. Whenever the subject came up in public, Feige tried to placate fans by saying things about how the studio is "creatively and emotionally committed" to giving Natasha Romanoff her own feature-length movie.
But given Marvel's track record of relegating its female characters to the sidelines, Feige's assurances felt empty. In fact, since the MCU was launched 10 years ago with the first Iron Man, Marvel still hasn't made a female-led superhero movie. (Its first will be the Brie Larson-starring Captain Marvel, which doesn't hit theaters until 2019.)
So, to what should we attribute Marvel's newfound enthusiasm? There will be some who point to the mammoth success of Wonder Woman this past summer, and that's not invalid. It's no secret that studios have long been reluctant to embrace a female-led superhero movie, but that notion was obliterated by Wonder Woman's ascension to the top of the cultural totem pole. The movie industry has never shied away from the copycat model of success; case in point: Logan would have never been made if Deadpool hadn't proven that audiences were ready to embrace R-rated superhero movies.
Marvel's new outlook might also have something to do with the narrative upheaval that's expected when Avengers: Infinity War hits theaters in May. The film will transition the MCU into Phase 4, and if the central group of Iron Man, Captain America and Thor close out their crime-fighting careers sipping mai tais in Hawaii as many expect, Marvel will need a fresh roster of heroes to usher in its next phase of movies.
Spider-Man, Black Panther and Captain Marvel are poised to anchor the MCU for years to come, so why not add Black Widow into that fold? Although we've seen the character in a handful of films, we know next to nothing about how or why she became a single-minded killing machine. It's high time we found out.