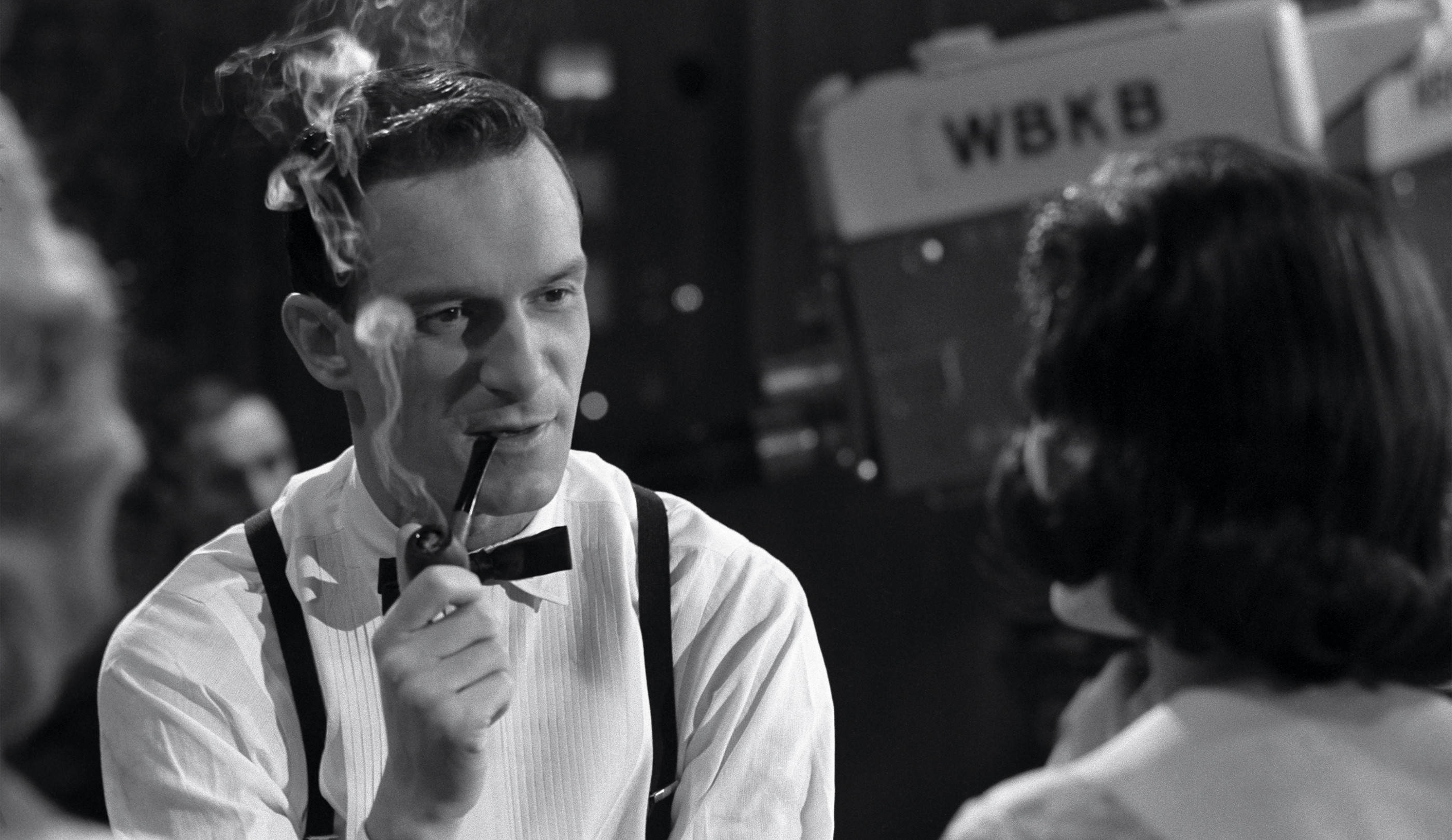 A First Look at Our Special Tribute to the Life of Mr. Playboy
Written by The Editors

Published on

October 19, 2017
One minute we were hunched over mountains of page proofs. The next we were watching, dazed, as the news spread from our press office to media outlets and social feeds all over the world. Even in that first flush of grief, we knew we had to grit our teeth and get this issue to the printer. We had to continue to deliver on the vision of the man who, unbelievably, had just left us.
We'd like to think that Hef might appreciate the timing—that we're drafting this editorial in the heat of a deadline. After all, his all-nighters (fueled by Pepsi and Clark bars) were so frequent that his offices often doubled as bedrooms, and vice versa.
By now, countless worthy journalists have recited the long litany of Hef's accomplishments—and controversies—as a media titan, a civil-rights activist and a bon vivant. There's more to his story than could fit in any biography, to say nothing of an editors' note, but we do want to offer one more thing:
When you remember Hugh M. Hefner, consider remembering him above all as a man of change.
The only way to move through this sad moment is to keep fueling that evolution.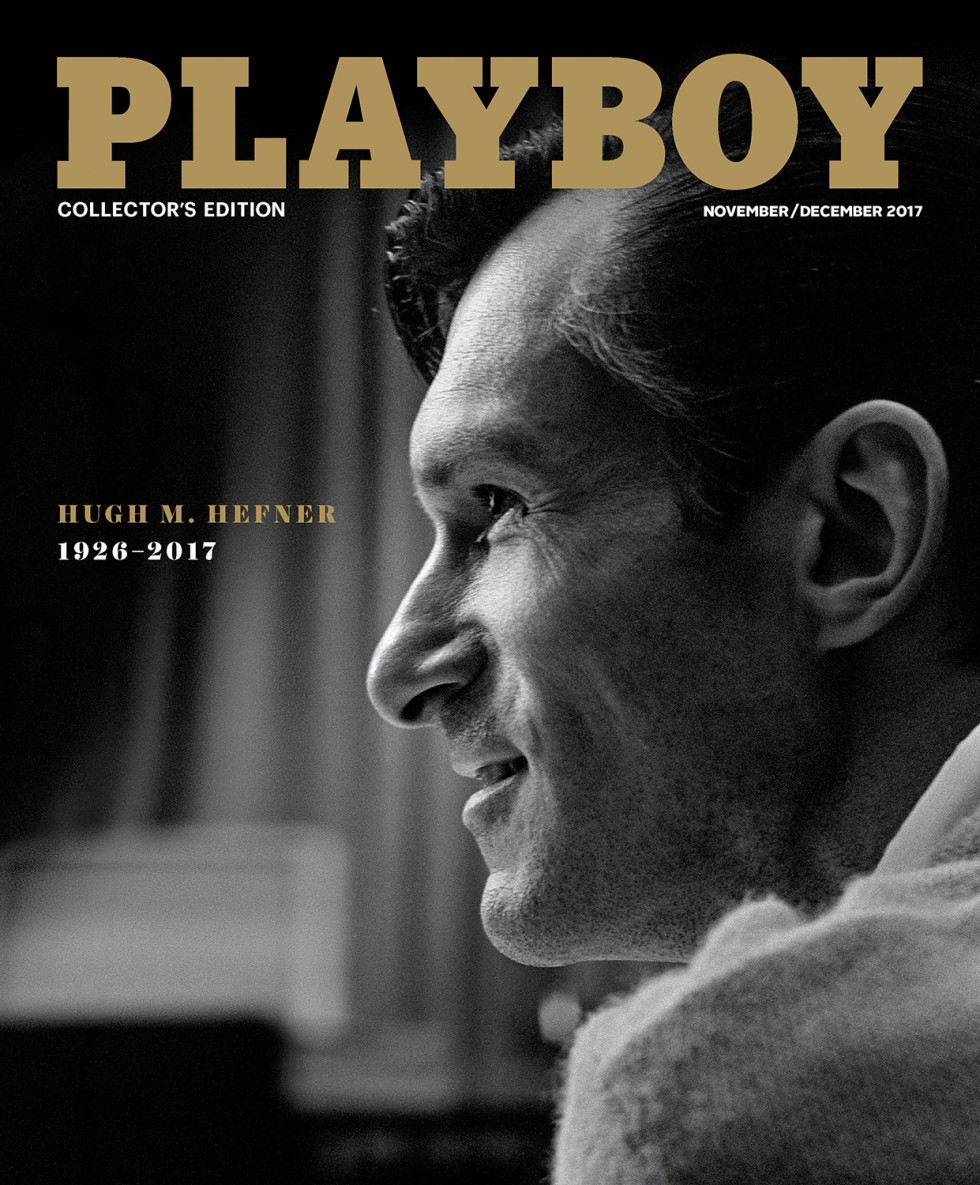 Hef thrived on predicting the future and embracing the present, drawing through all the eras of his life a thread of elegance—and always bringing that ageless smile, which both beckoned and challenged. The same man who announced, in the introduction to this magazine's first-ever issue, that "affairs of state will be out of our province" would go on to run voluminous interviews with Martin Luther King Jr. and Ayn Rand, Jimmy Carter and Dick Cheney. The man who entered the magazine business when computers were still UNIVAC behemoths became a nimble social-media personality, as adept at bantering with fans as he was at taking down trolls. The man who revolutionized the conversation around sex at a time when married couples often slept in separate beds went on to champion LGBTQ rights—long before "LGBTQ" had entered mainstream parlance.
For us, the only way to move through this sad moment is to keep fueling that evolution—to continue to shine a light wherever the rights of the individual are threatened, to celebrate enterprise and original thinking and, of course, to serve as a gathering place for all who worship feminine beauty. Fortunately, we have another Hefner fighting that fight with us every day. Cooper, Hef's youngest son and our Chief Creative Officer, may bear an uncanny resemblance to his father around the time the latter started playboy, but the fact that they were never afraid to disagree—even if that disagreement took place on the record—shows that the ever-evolving Hefner DNA lives on.
Which brings us back to now. With the exception of a modest photo spread, the November/December issue remains the same one we spent the past two months putting together. We think you'll find that our mission to provoke, to delight and to advance the national conversation on sex only continues to grow. Soon, we will offer a special tribute edition in which you'll hear from some of playboy's greatest allies (none greater than our Playmates) and dig deep into Hef's photo archive, uncovering never-before-seen shots of this mercurial, magnificent man.
We hope you will stay with us. We have so much more to celebrate—and debate—together. And Hef will still be here, at the center of the world of playboy. Smiling.
---
Download a copy of the Collector's Edition today, featuring our tribute to Hef, plus Playmates Ines Rau and Allie Leggett.