It is official: Following a special CIA briefing on Tuesday, Senate leaders have decided for themselves that the Crown Prince of Saudi Arabia undoubtedly ordered the murder of Jamal Khashoggi. But who mourns for Khashoggi? Who cares that a reporter living in this country working for the Washington Post was brutally murdered? Certainly no one in the Trump administration seems to care, and no one wants to answer the hard questions of Trump's relations with Russia, Saudi Arabia and Europe.

Whether it is Larry Kudlow, Ambassador John "Mark Twain Looking" Bolton, Sarah Huckabee Sanders or anyone else speaking for the president these days, they all address the press the same way. "The president believes ..." or "As the president has said..." or some other similarly related comment.

It is a surefire indication the speaker is divorcing themselves from whatever it is we are about to hear. For those about to rock, we salute you, but those who are about to lie, we've had it up to here with you. If you read between the lines, it is as if whoever is speaking for the president is giving us a heads-up they believe none of what they're about to say—but they work for the president, and they are bound by blood (or blackmailing) to say what we know is nothing but unfiltered sewage.

Prior to the CIA's special meeting, and right after the Thanksgiving holiday, Sanders gave her first daily briefing in almost a month. Both Kudlow and Bolton began speaking with nearly the same opening caveat. The briefing came after a series of completely off-the-rails comments by Trump a few days earlier. And since Sanders hadn't been seen publicly in a month (spurring rumors that she will soon be leaving the administration), perhaps she figured she'd show up just to prove the rumors wrong.

As a refresher, during Thanksgiving, Trump told us he was most thankful for "the tremendous difference" he has made to the country. He made the comments during a Thanksgiving phone call with the troops in which he compared the migrant caravan in Mexico to the fight against terrorism in Afghanistan. He also took aim at his own intelligence, denying what the CIA had confirmed to Senators yesterday: Saudi Crown Prince Mohammed bin Salman is responsible for Khashoggi's death.

Many leaders in Europe and the Middle East fear that the U.S. is retreating from the international stage and allowing Russia to dominate the economies in both regions.

"The crown prince hates it [the crime] more than I do," Trump claimed. "Only because he got caught," one staffer snidely told me. Following Thanksgiving, Trump found himself leaving for a rally in Mississippi and wouldn't even answer a question about Khashoggi. He attempted to answer the question I asked him regarding Putin firing shots at the Ukraine. "We don't like it," he said. "We don't like it at all." But he didn't say what he would do about it.
Responding to Jeff Mason of Reuters, Trump clarified that he would be talking with our European allies regarding Russia. That same day Trump also said he didn't believe his own administration's scientific
report on climate change,
blaming it all on the Chinese driven hoax. Then Paul Manafort fell out of favor with the Mueller investigation and Trump went on a Twitter tirade to castigate Mueller and tell us the special prosecutor was the opposite of a saint, which I guess makes him a sinner. Trump even compared himself to Elvis at one of his recent rallies.
Last week, the
Washington Post
's Josh Dawsey and Phil Rucker did an interview with Trump where he threatened to call off a meeting with Putin. He also lashed out at his choice for Fed Chairman and said he would sit down with the Saudi Crown Prince.
By that afternoon, Kudlow, Bolton and Sanders got their time in the sun. The briefing was supposed to include new rules limiting the number of questions reporters can ask, but Kudlow, who appeared first, blew that from the beginning. I got the first question in and asked about European and Middle Eastern fears that
Russia is taking on a new leadership role
as the U.S. backs away from its international obligations. He wouldn't answer it. My second question, a follow-up, was about the layoffs at General Motors. Both April Ryan and NPR's Mara Liasson followed with questions on that issue and during the briefing. From somewhere else, Trump simultaneously tweeted, "Very disappointed with General Motors and their CEO, Mary Barra, for closing plants in Ohio, Michigan and Maryland. Nothing being closed in Mexico & China. The U.S. saved General Motors, and this is the THANKS we get! We are now looking at cutting all @GM subsidies, including.... ....for electric cars. General Motors made a big China bet years ago when they built plants there (and in Mexico) - don't think that bet is going to pay off. I am here to protect America's Workers!"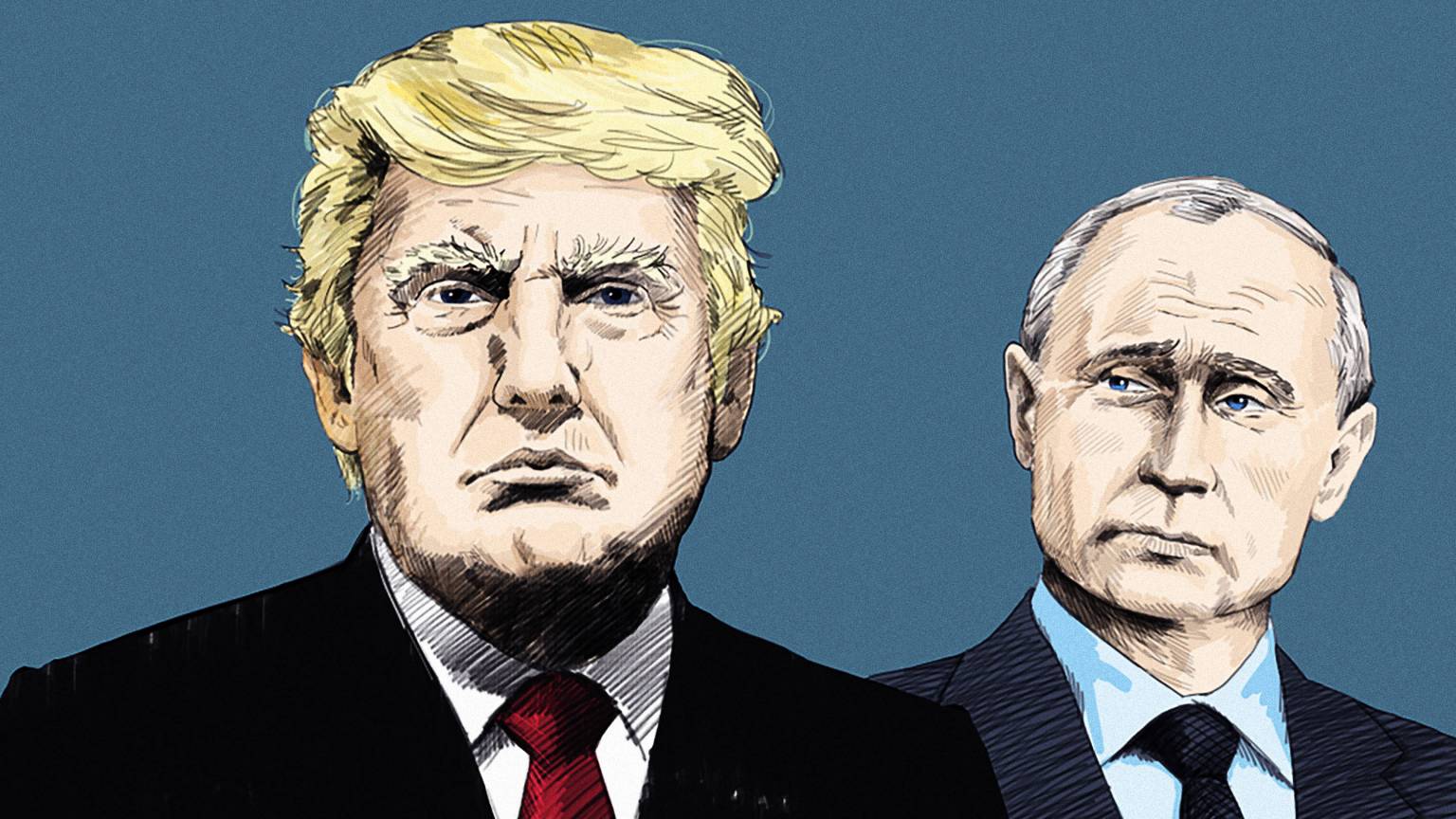 I guess Trump saw our questions and didn't like what Bolton had to say—or maybe he did. Who can tell anymore? (I've grown uncomfortably numb—apologies to Roger Waters). Several reporters asked Bolton about Khashoggi and he dodged every one of them. He never said whether he'd seen a transcript of the Khashoggi interrogation that led to the reporter's death and that he didn't need to hear a tape of the confrontation because he didn't understand Arabic. When he asked how many people in the room knew Arabic, I raised my hand and resisted the desire to call him my
habibi
as well as the temptation to ask him if he'd mind if I listened to the tapes myself.
But notoriously, Bolton and Kudlow avoided my first question regarding Russia. Many leaders in Europe and the Middle East fear that the U.S. is retreating from the international stage and allowing Russia to dominate the economies in both regions. Kudlow threw Bolton under the bus by deflecting the question to him, who couldn't answer it. As he was leaving, I asked Sanders to allow Bolton to answer the question, but he was already out the door. "Bolton is boltin'" I said loudly. It got a laugh, but not an answer.
The fact is the Trump administration is creating a mind-numbing situation for any and every one who is covering him or breathing air. His administration tear-gassed children, women and men on the border of Mexico, bringing up questions about violating the Posse Comitatus Act and opening up Trump to more criticism about being a callous racist. All Sanders could muster was encouraging people not to break the law and go to the acceptable points of entry into the United States.
Thanks to Acosta,
new rules were in place in the briefing room, supposedly, but they went out the window quickly. So, we will see next time out how the White House arbitrarily decides to enforce the new rules.
Much of the Middle East specifically is convinced we're for sale to the highest bidder—and no one but the leaders of the Kingdom of Saudi Arabia has pockets deep enough to feed the American pig.

Meanwhile, following the president's short meeting with the Crown Prince at the G-20 Summit, the stakes could not be higher. Currently the U.S. is on shaky ground with our European allies, most of the Middle East and Russia. Much of the Middle East specifically is convinced we're for sale to the highest bidder—and no one but the leaders of the Kingdom of Saudi Arabia has pockets deep enough to feed the American pig.
Russia knows little and cares less and opened fire on the Ukraine. The Russians have no respect for us. The Europeans are caught between one oppressive bully (Putin's Russia) and one wimp (Trump). Meanwhile, no one cares that the Crown Prince ordered Khashoggi's death. As long as Trump can get oil on the cheap (
his
boast, not mine), he's okay with the murder of a U.S. newspaper columnist.
Meanwhile, Michael Flynn has fully cooperated with the Mueller investigation and, as we head into the Christmas season, that would make the most ardent anarchist foam at the mouth. Speaking of Bannon, anybody seen him lately? I'll check in with
the
New York Times
anonymous op-ed writer
and the secret cabal of do-gooders. Maybe they know.