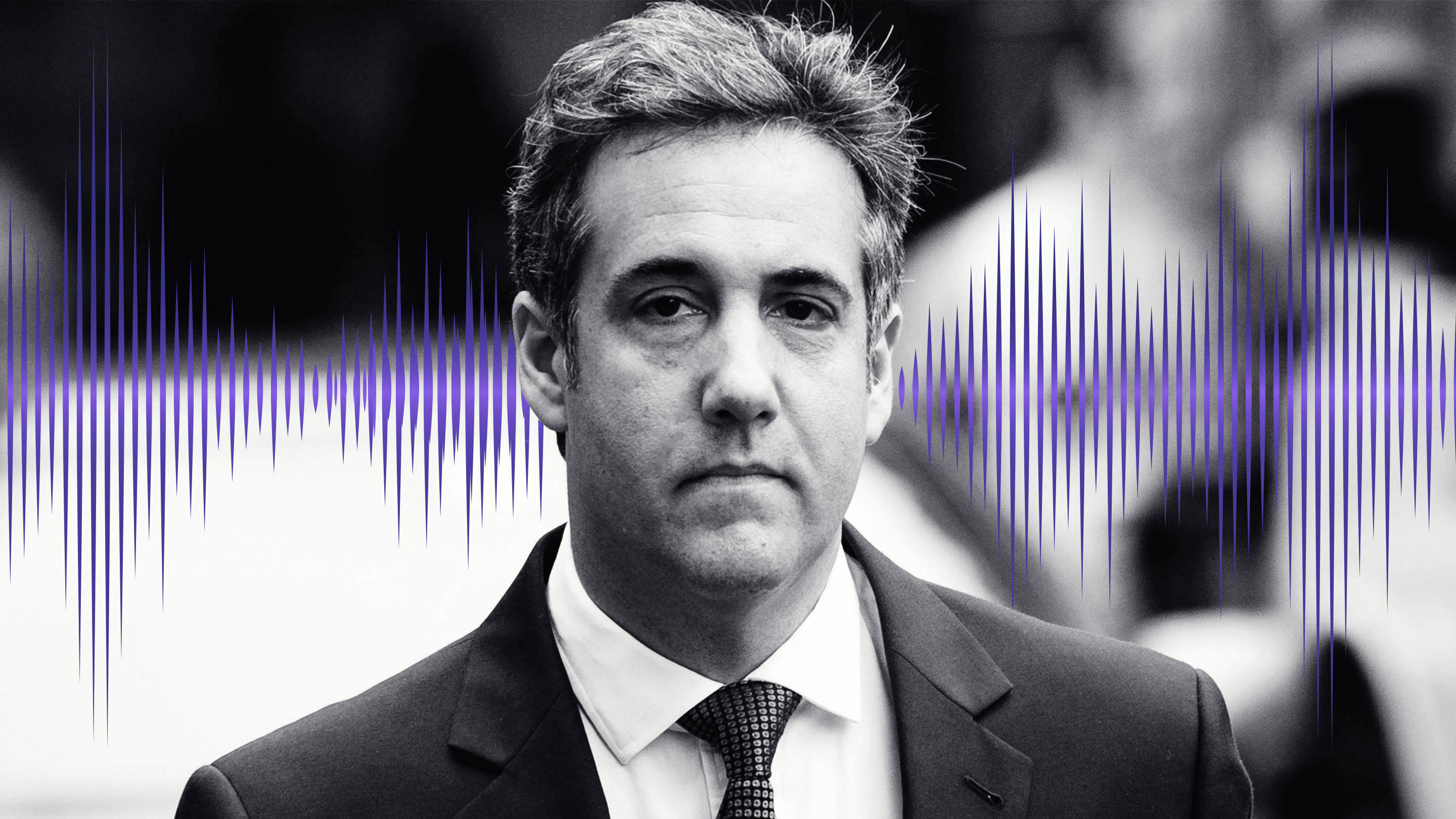 All the President's Men: On Cohen, Rouhani and Putin
Written by Brian Karem

Published on

July 25, 2018
Late Tuesday evening, CNN broke a story about President Donald Trump and his personal fixer, the attorney Michael Cohen, in which Trump mentioned a potential cash pay out to Playmate Karen McDougal, with whom he's been accused of having an affair. Trump, of course, denies aspects of this account and has given the American people a confusing spin that could fill volumes.

About the same time, the President, through the White House's official account, decided to redact a videotape and remove a moment at t
he Helsinki summit with Vlad-The-Impaler Putin
during which the Russian president admitted he wanted Donald Trump to win the presidential election.
And all of that came after a late Tuesday afternoon pronouncement in which the president found himself in front of a crowd of veterans shouting, "Stick with us. Don't believe the crap you see from these people—
the fake news.
"
Then he said, "What you are seeing and what you are reading is not what's happening." Literally, Trump is telling us not to believe our eyes and to believe him instead. Stick with him. Only Trump knows the Truth. Only Trump has the facts. Lord have mercy, only the good Donald can set you free.
We're just not happy with Iran apparently and never have been. So, nuclear war?

When you hear such words, you are hearing tyranny from a pimp.

And that's exactly what Donald Trump is: a sideshow pimp with delusions of grandeur. He has in the last few days threatened to strip security clearance from former high ranking members of our government—an ominous threat to those who speak against him—and apparently only because they have spoken against him.

Former National Security Director James Clapper made it plain as to what Trump is up to. "I have had dialogue with certain senior administration officials, but for obvious reasons, I haven't, and won't, identify them. The nature of all of these conversations did not require any access to classified information. They wanted to draw on my past knowledge and experience, not talk about current intelligence. Not having access to classified information has had no impact on anything I've done, said, or written. So, the real impact is 'ceremonial,' and Trump has achieved the desired effect by just his threat."

In short, it is another case of appearance versus reality in this administration, and the president is all about the appearance. The reality? He couldn't possibly care less unless it serves him.

Sean Spicer, for example, still apparently has a security clearance and no one is worried about that, even though Spicer is a documented liar who, according to the BBC, has ruined public discourse in the world political arena.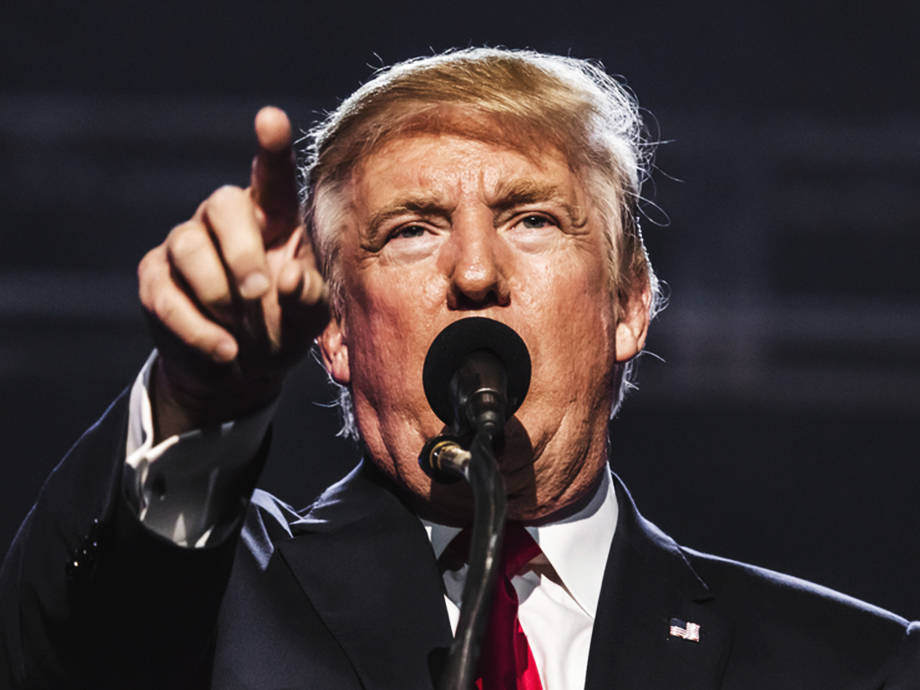 The president's latest move is a form of governmental gaslighting
On the same day Trump spread his rhetorical fecal remains high and low,
Attorney General Jeff Sessions flapped his ears
and landed at a high school, where he laughed and joined in a chant of "Lock Her Up!"
And this of course comes after the President woke us up on the east coast Monday with an all-caps tweet:

"To Iranian President Rouhani: NEVER, EVER THREATEN THE UNITED STATES AGAIN OR YOU WILL SUFFER CONSEQUENCES THE LIKES OF WHICH FEW THROUGHOUT HISTORY HAVE EVER SUFFERED BEFORE. WE ARE NO LONGER A COUNTRY THAT WILL STAND FOR YOUR DEMENTED WORDS OF VIOLENCE & DEATH. BE CAUTIOUS!"
What prompted this latest example of Twitter litter aimed at Hassan Rouhani? Who knows? What did Trump have in mind? We don't know, and
Sarah Huckabee Sanders in Monday's daily turned weekly briefing wouldn't say.
We're just not happy with Iran apparently and never have been. So, nuclear war? Invasion? Did Trump vaguely threaten to flood the Iranian market with soybeans
he couldn't sell to China
? Who knows? Who cares?
He's a tough guy this president. His all-caps tweet shows it.
TAKE A READING BREAK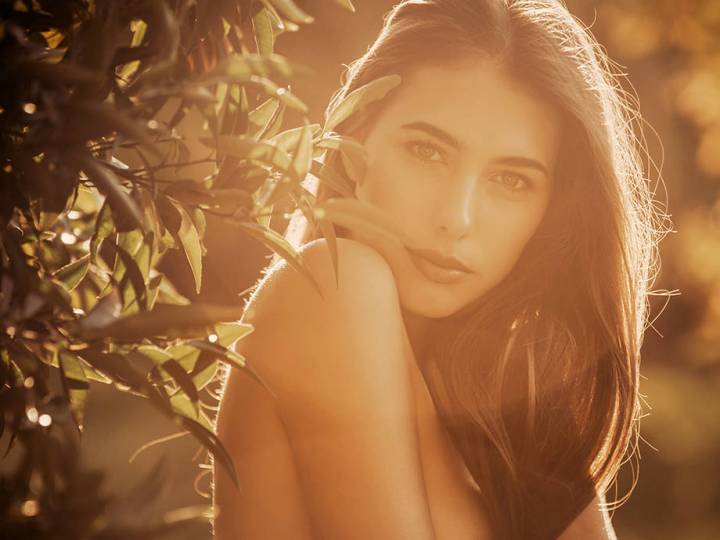 Katrine Pirs' outing into the orchard inspires some Californication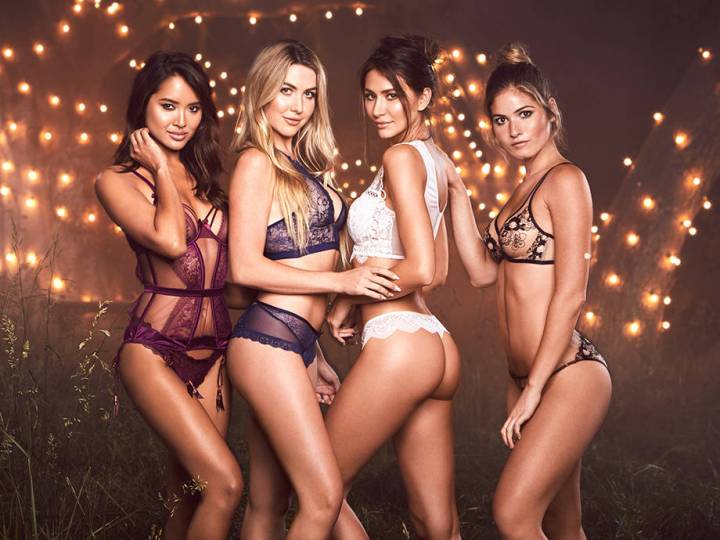 There's no such thing as too much when your favorite summer highlights are involved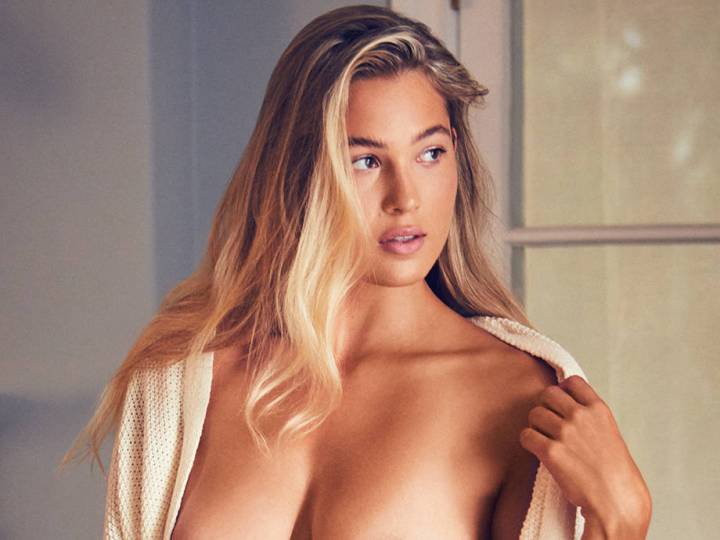 Spend a languid afternoon in Pasadena with blonde beauty Megan Moore
Just like another tweet in the last few days which told us no one has been tougher on Russia than our favorite president, Donald Trump the One and Only. While many, including a lot of members of the GOP, laughed at that tweet, the fact remains we still do not and probably will never know what Trump and Putin did with Colonel Mustard and a candlestick in the dark in Helsinki.

"When you hear the Fake News talking negatively about my meeting with President Putin, and all that I gave up, remember, I gave up NOTHING, we merely talked about future benefits for both countries. Also, we got along very well, which is a good thing, except for the Corrupt Media!" Trump told us in yet another tweet.

If, to the casual observer, the administration seems even more off the rails or unhinged than it usually is —and that's saying quite a bit—to those of us inside the White House it seems even more so.

All of this occurs during the week in which Paul Manafort was supposed to go to trial but didn't. It also occurs in a seemingly unending cycle of chaos and disorganization inside the White House.

We are now on the third batch of young interns and professionals in their first jobs working in the lower-press portion of the White House. These folks have no idea there is no institutional knowledge left in the White House as they conduct business. They have few mentors and don't know they are often unprofessional, counter-productive and ethically appalling when they deal with the public.

As Trump walked off Marine One on an overcast Tuesday afternoon, he looked grim. He offered muffled salutations, waved with a frown and headed straight for the residence.

On Monday, to add insult to injury, reporters and some of those lower press people battled wet floors caused by torrential rains in the D.C. area. It sent people scurrying about like water bugs across a fetid lake of sewage. Meanwhile, senior press staffers, inundated with the swirling eddies of dysfunction, cannot help the younger staffers for they are too busy just trying to keep their heads above water (literally and metaphorically) as Trump promises a $12 billion bailout to farmers caught in the trade war he created.

Trump persists, seemingly unaffected by the chaos. Indeed he revels in it. He's Oscar the Grouch in his own trash can happy to gripe, rant and rave with no smiles unless someone is praising him. Last Friday in the East Room, the president hosted a meeting with business leaders that took on the appearance of a tent revival more than a meeting with the president. Representatives from companies based around the country pledged to the president they would hire more people and make more jobs available during the coming year. To cheers and applause they rose to claim they were healed as the president laid metaphoric hands on them.

Trump grinned in his latest affectation of Larry "Lonesome" Rhodes from A Face in the Crowd as he conducted a U.S. yard sale Monday on the South Lawn, showing American-made wares from an F-35 Fighter to baseball bats.

The president is all about himself. Has been and always will be. His tyranny is more brazen than ever. His lack of discretion is intolerable. And while no one is a fan of the Iranian regime, waking up on the East Coast to an ominous Twitter with potential violent repercussions is alarming on levels we in this country should not and cannot tolerate.

As Trump walked off Marine One on an overcast Tuesday afternoon, he looked grim. The slight rain beaded up on his suit coat and he strode determinedly past a phalanx of reporters there to greet him. He offered muffled salutations, waved with a frown and headed straight for the residence. He has no time for the public. No time for the press. His Friday trip to Bedminster for another round of golf is just a few days away.

If Trump cannot enjoy the adulation of a crowd, the quiet of the links or the ability to rant without consequence via Twitter to someone he can easily bully, he has no interest in being involved in whatever activity is at hand.

It will be the hallmark of his presidency: Disconnected, unaffected, tone deaf and indifferent to the needs of a nation—unless they align with the personal needs of Donald Trump and his desire to be king.