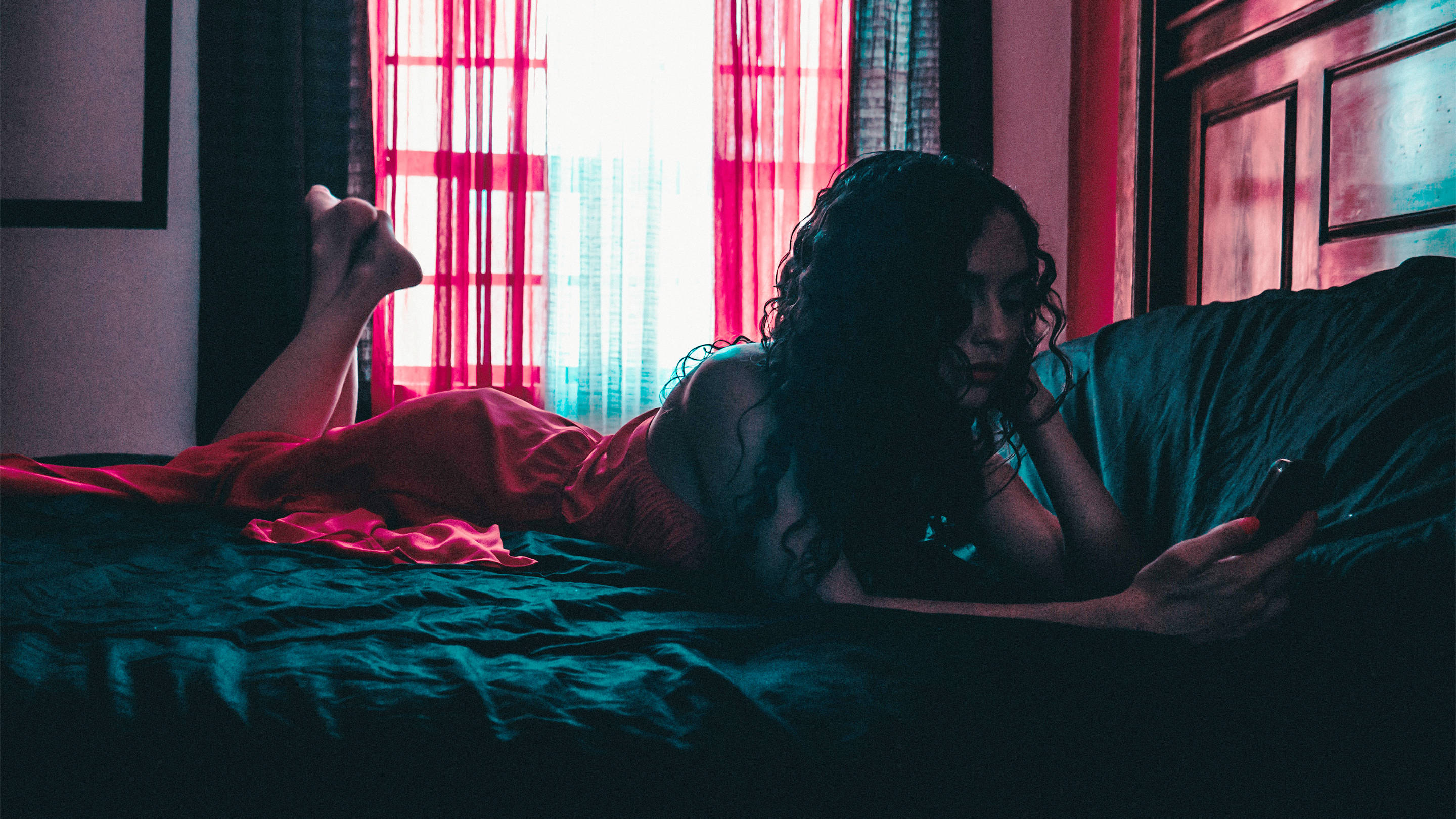 And Just Like That, The Dating App Has Peaked
Written by Bobby Box

Published on

August 23, 2018
Dating apps are dead. There, I said it. So, can we all just drop our phones for a fucking second and actually speak with people face-to-face now? It's time we let this digital dating trend die and bury it six feet under. Sure, it'll probably re-emerge as some even more impersonal dating innovation a few years down the road, but until then let's be glad it's gone and re-introduce physical compatibility (a hand shake, a kiss on the cheek—heck, how about hearing the person's voice?) to our dating repertoire.

While dating apps may not be shoved-in-a-freezer-at-the-morgue deceased, they appear to be heading in that direction. This year, SKYN Condoms' annual sex survey found that far fewer millennials (the platform's leading demographic) are using dating apps, with only two in 10 respondents actively swiping. Last year, researchers polled 3,500 students at 39 universities about their experiences with dating apps and found the most prevalent reason for using apps wasn't for dating, or even hooking up. They use them out of boredom. For entertainment. A meager four percent use dating apps to actually date.
Something else potentially responsible for the decline could be the prevalence of online harassment. Thirty-six percent of women and 14 percent of men said they've been harassed on a dating app before. Nearly 60 percent of those who identified as neither female nor male reported harassment, despite comprising just one percent of the research sample.
A more recent study published in
Personality and Individual Differences
found the use of dating apps doesn't lead to more sex. Instead, they found these people are merely more open to the possibility of short-term sexual relationships. Essentially, these results mean that people who use dating apps want to have sex but don't. Fun!
What else could be to blame for dating apps' sudden murder? Lots of things, it turns out. Oversaturation, for starters. Simply put, there are too many dating apps. Not long ago, Tinder seemed like
this revolutionary idea
where people could connect through their phone. Although Tinder wasn't the first dating app, it was this new way to connect using a device you had with you all the time and meet people who you might not otherwise come across. It eliminated awkward bar conversation and, really, conversation in general—all you had to do was swipe right (we're suckers for convenience). But now there's Bumble, Plenty of Fish, OKCupid, Coffee Meets Bagel, Christian Mingle, Farmers Only, Sugar Daddy Dating—the list goes on. Who has time to be on multiple dating apps? Better yet, who would want to? It's exhausting. In the same vein, there are too many options (and matches) on dating apps. There are only so many hours in the day, and if you get a lot of matches you can't possibly have meaningful conversations.
Even if I enjoy their company and end up dating for a few months, it's never more than that, and I can never shake the 'meh' feeling that it started on an app.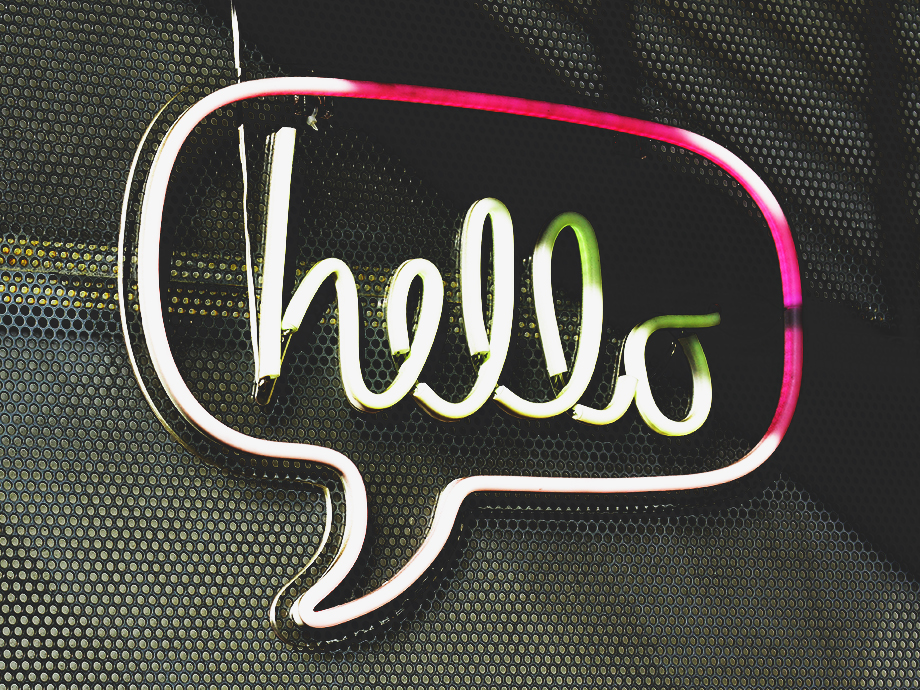 Instead of Tinder or Bumble, many favor Instagram Direct Messaging to court a love interest
"I just don't feel like I go into app-based dates with the mindset that it could be something fulfilling and lasting," Martina, 23, shares. "Even if I enjoy their company and end up dating for a few months, it's never more than that, and I can never shake the 'meh' feeling that it started on an app. It just takes so much time and energy to sort through potential matches, talk, go on dates and all that. It ends up not being worth my time."
Scams are another deterrent. "While some dating apps are better than others and getting rid of fake accounts, it almost becomes a game of figuring out
which accounts are fake
," Andrew Selepak, a professor of telecommunication at the University of Florida and director of the graduate program in social media, tells
Playboy
.
"The mobile dating ecosystem matured much faster than online dating did because of the increased accessibility due to cord cutting, de-stigmatization thanks to millennials and a hookup culture promulgated by mass media and society," Steven Ward, CEO of matchmaking service Master Matchmakers and founder of LoveLab.com tells Playboy. "But bad actors have flooded these services making romance scams and confidence fraud among the most commonly reported cybercrime in the U.S. (according to the FBI) and easily the most costly per capita. Apps like Tinder are now famously being blamed for bringing about the 'Dating Apocalypse' (per
Vanity Fair
)."
The prevalence of dating apps
has also influenced what Selepak calls "superficial searching." As you know, dating apps are, for the most part, image-based. Some have limited text profiles, but we swipe based on images, not personality (besides, one Pew study concluded that more than half of online daters say they have met someone in person who "seriously" misrepresented themselves online). What daters find is that while we might be attracted to the person sitting across from us, we have nothing to talk about and wasted a lot of time and effort on a date that goes nowhere.
"Quite simply, years of using Tinder and experimenting with other platforms has become a routine that has been stripped of any excitement," Alex, 29, says. "Rather than the thrill of making eye contact at a party, and mustering up the courage to say hello, 'swipe left/right' has been reduced to a mechanical numbers game with uncertain rewards, given that a few photos can't predict the chemistry you will have with someone."
One factor I had not considered prior to speaking with Selepak was the invasion of privacy such apps welcome. As you know, dating apps like Tinder and Bumble allow users to connect their Facebook and Instagram. "While this does allow users to show more pictures of themselves rather than the few the app limits you too, it also opens up your social media to a lot of creeps who now have access to a lot of your personal information," he mentions. "If dating apps don't seem safe, why use them?"
Dating apps have ultimately changed the way we date, and frankly, we're already over it. We yearn for convenience, but then even this convenience begins to feel cumbersome. "Where we once might have tried to decide how long after we meet to call, now everything needs to be immediate," Selepak says. "If you don't respond right after you get a message, someone may unmatch you figuring you are not interested or because someone else they matched with has already responded to them. And whereas first dates were once when we got to know the other person, now this is all done through text, which leaves out a lot of detail, humor and interest."
These factors, combined with growing reports of married men's presence on apps, acts of violence or sexual assault, a meteoric rise in STIs due to a diminished vetting process, and the conception of impudent, new-age behaviors like ghosting, are forcing people to realize there's simply too much risk with looking for love online.