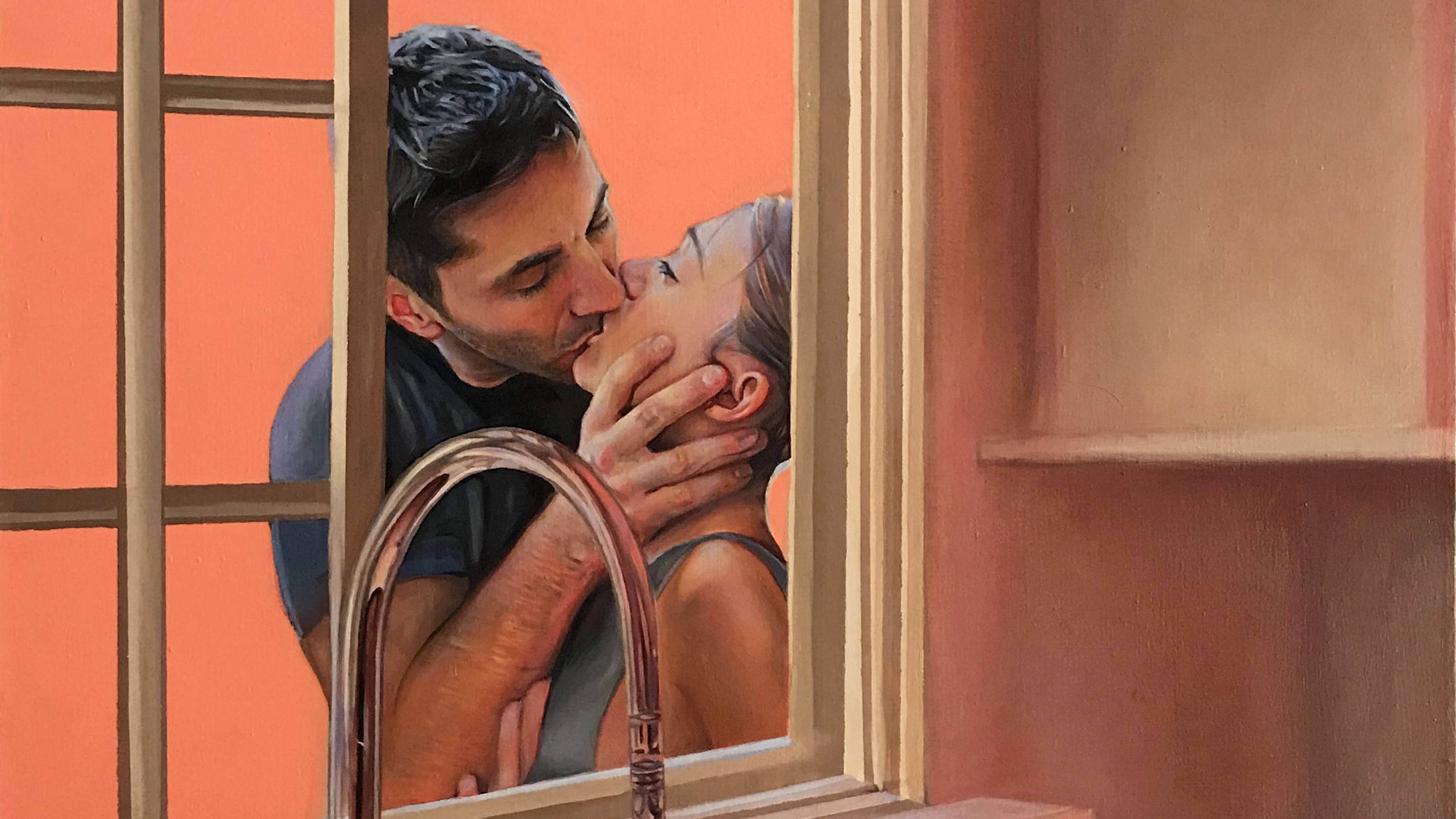 Artist Lily Morris Paints the Voyeur's View
Written by S. Nicole Lane

Published on

July 25, 2018
Artist Lily Morris' first canvas was her childhood home's walls. The little rebel would scribble patterns that were "written declarations of love, a galaxy of glow in the dark stars, swear words". Today, her inspirations haven't changed much—only heightened by her years of commitment to the practice.

The bicoastal
artist
—who splits her time between tranquil upstate New York and bustling Los Angeles—draws on the challenging yet beautiful stories of intimacy, either between couples or with oneself. "I spent my young life desperately trying to figure out how to be in a successful relationship with a partner and my tumultuous self. I made these paintings to reflect on the realizations I've had along the way as well as the insights collected from honest and equally chaotic friends."
Disheveled hair, vein-decorated hands, and lingering kisses are composed in ways where the viewer is forced into the experience. The microscopic gaze upon the weary line between passion and chaos mean to illustrate the conflict and resolution that coexist within a relationship, whether it be romantic or platonic. Her vision capitalizes on the more
honest portrayal of the imperfect human form
, looking to the less fantastical moments of life—the ones that many may not want to expose. "I look at wrestling videos, images of people exhausted, or even instances before and after accidents," she says. "There's something deeply comforting about the truth in those gestures."
What, maybe, even more delightfully uncomfortable about her work is how she executes it. Her paintings are, more often than not, photo-realistic. Viewers have to zoom in on her internet presentations or at an exhibition to answer, "Are these snapshots by camera?" Either way, such a vulnerable, naughty peer into a lover's window is intriguing, but her obvious skill is what forces any viewer to remain transfixed.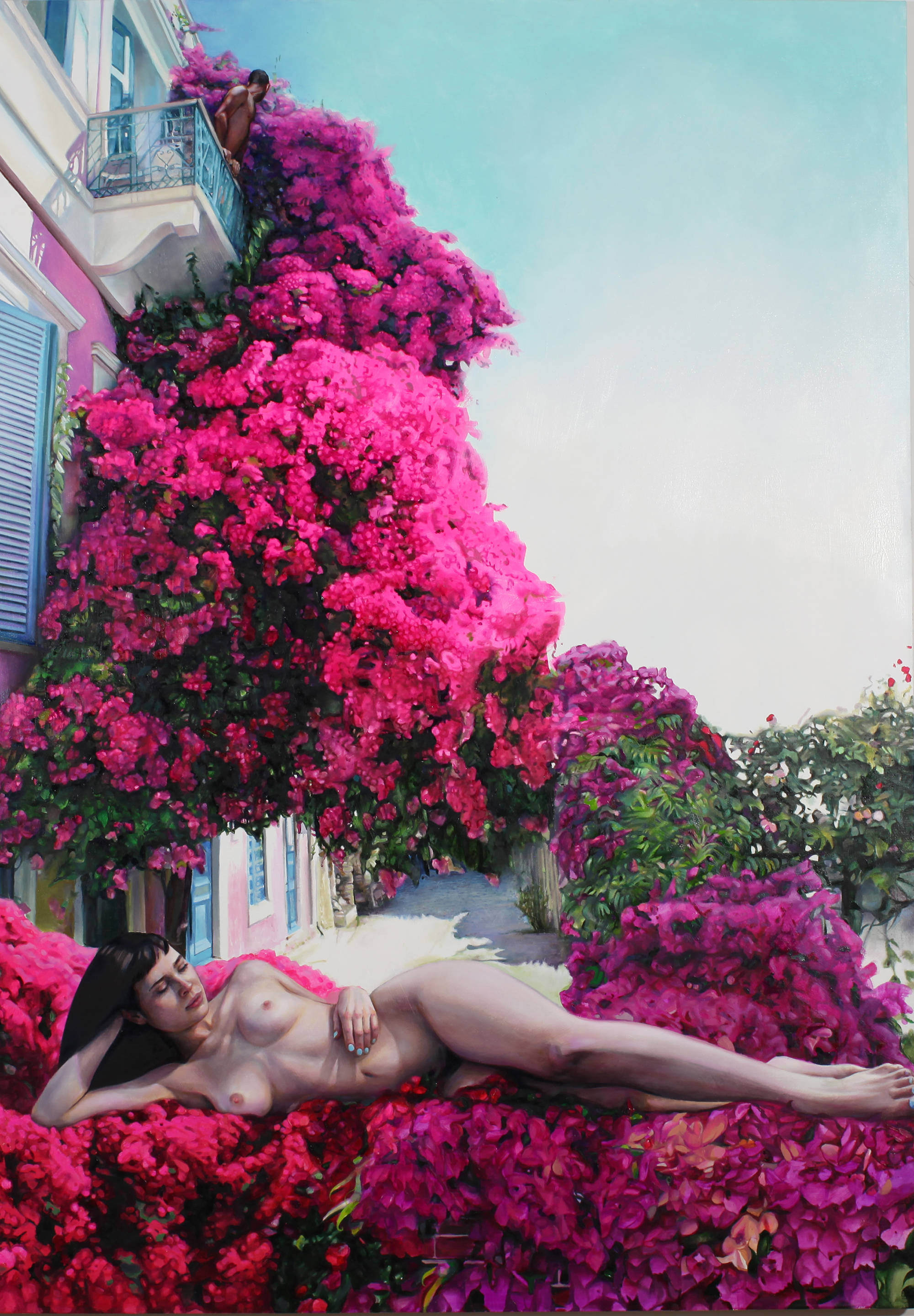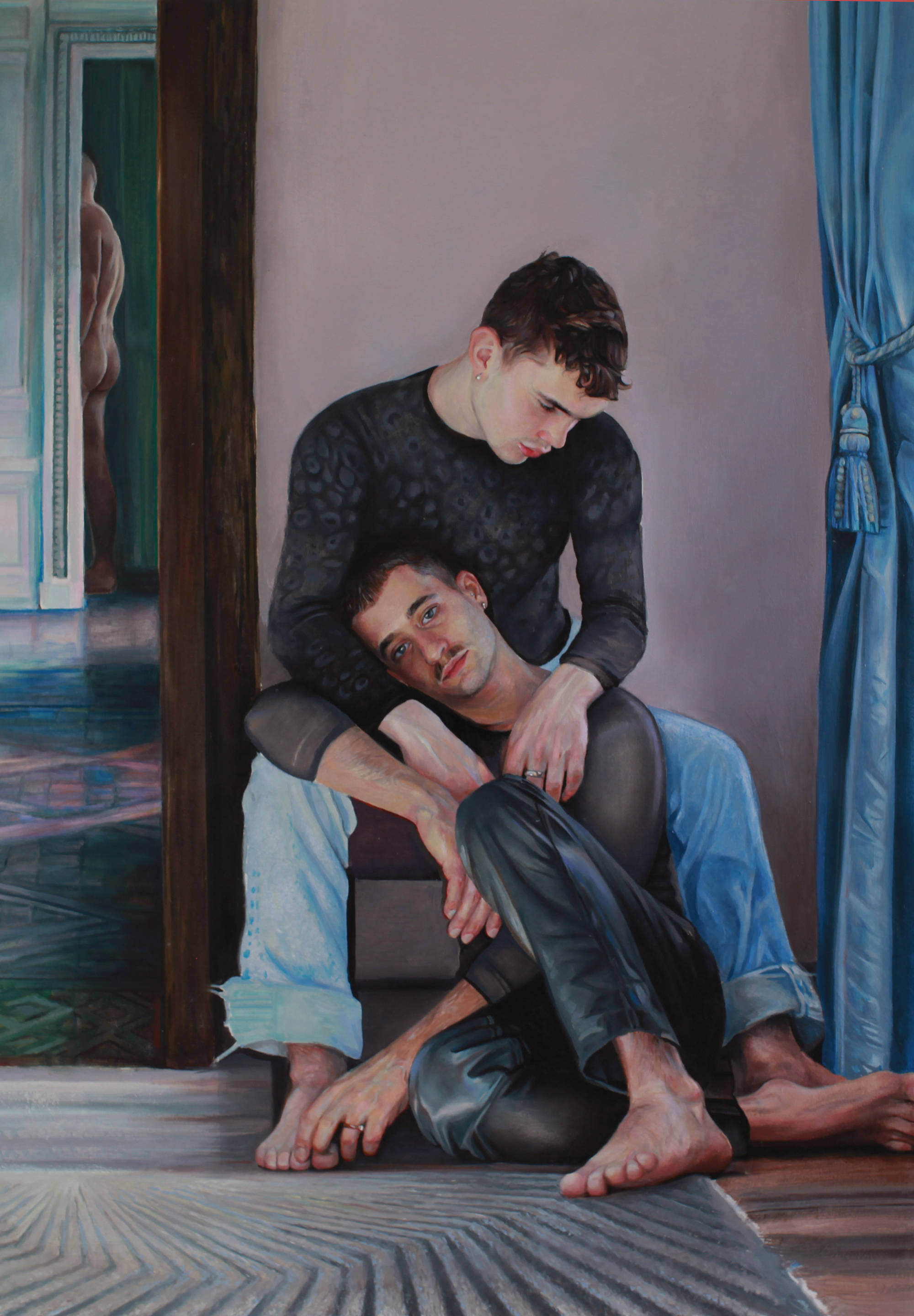 Beyond her subjects, Morris' style has long been inspired by
Kohei Yoshiyuki
—an artist best known for exhibiting feelings of eeriness and intensity. Similar to Morris, Yoshiyuki creates the night shots of body's rustling around in leaves, on park benches and interlocked like vines are captured in public spaces. "Something about these images feel dangerous," Morris elaborates. And it is, of course, human nature to
peak curiosity when danger comes
. "I've watched porn that left me feeling terrible and weird. Once I literally moved through one such video frame by frame to hunt down at least one moment of something resembling passion," she continues. "When I drew the image I found and literally forced a new storyline into it. I wanted to find something beautiful in that empty animal vacuum, so I guess some peripheral parts of this series have been therapeutic."
Our relationship to porn and the word "porn" are things Morris ponders often. Phrases like "relationship porn" have been infiltrated American slang and have "idealized images of couples and glamorous solitude. It's presented as something to be desired, eroticized and voyeuristically consumed." Creating such fabricated passion in simulated scenes is a commentary on the public's obsession with controlling what our neighbors know about us. Morris' goal is to unpack it all, for better or worse, drawn from her own personal experiences. She says that her "pieces speak to the attraction of being consumed by another person and going too far, being unable to decipher boredom from hard earned comfort, the strangeness of reconciling impulse with intimacy, the fear of being alone, and 'the warm winds' of seeking and being sought..."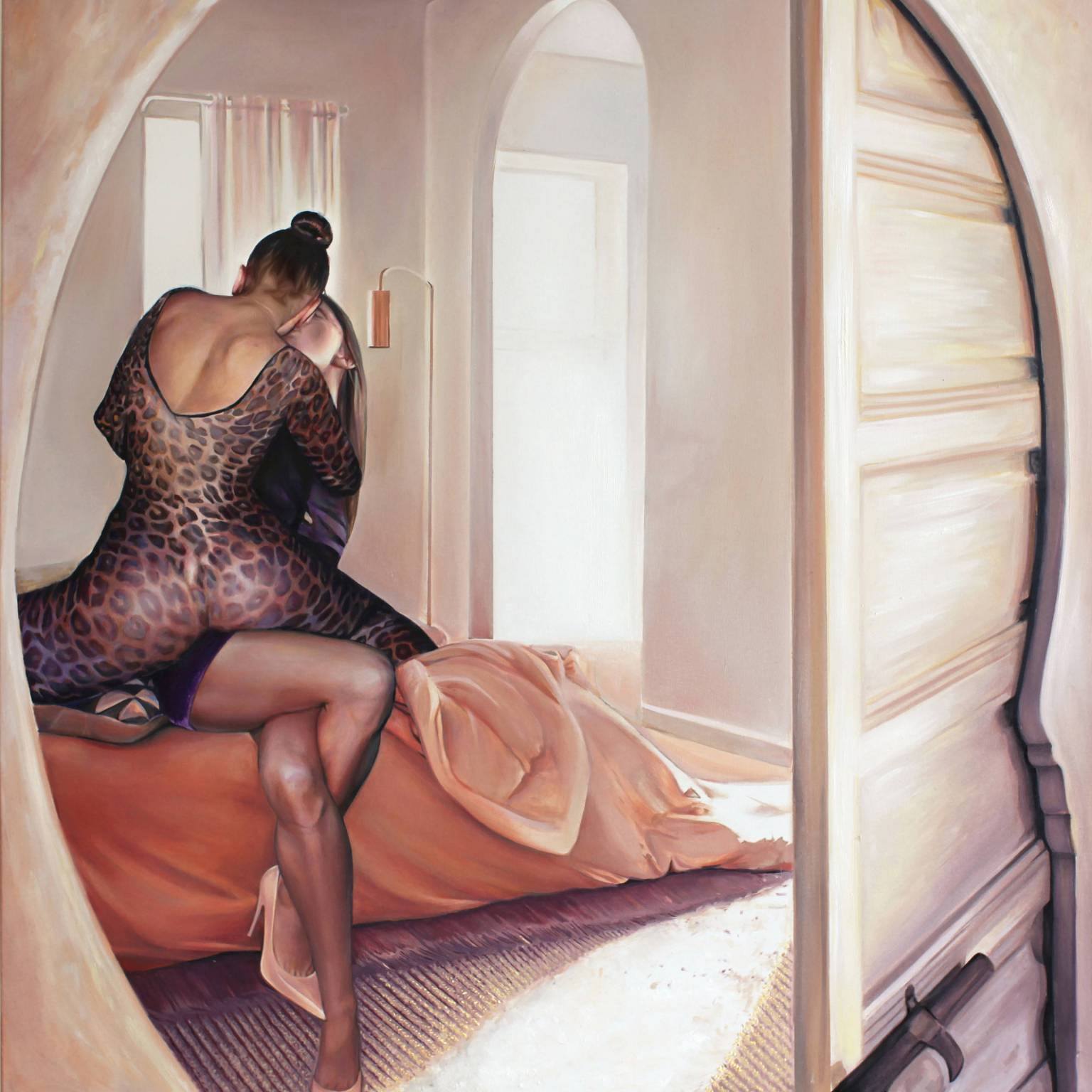 "Depicting romantic scenes that express emotional conflict has been a powerful source of reconciliation for me—a reminder that connection isn't simple and that there's real opportunity to learn from that complex process." She goes on to explain that love, like much of life, is never static or polarized. You can't freeze the peak—that first meeting of the eyes, that first kiss
or that euphoric orgasm
. And when a relationship inevitably comes to its end, it is irresponsible to forget the most beautiful parts and the most painful parts. She goes on, "I just simply needed to make room in my perception for the fact that love isn't static or polarized. You can't freeze it at its peak, or completely disregard a relationship that fell apart as terrible."
Relationships, whether platonic or romantic, are multifaceted. They are dense, they are more than one snapshot—and that is where Morris hopes to showcase with each of her pieces. "We all come together and fall apart until the end really, and if I can create more room in my idea of what love is then maybe I'll be able to live and evolve within it, and leave room for my lover to live and grow as well."+