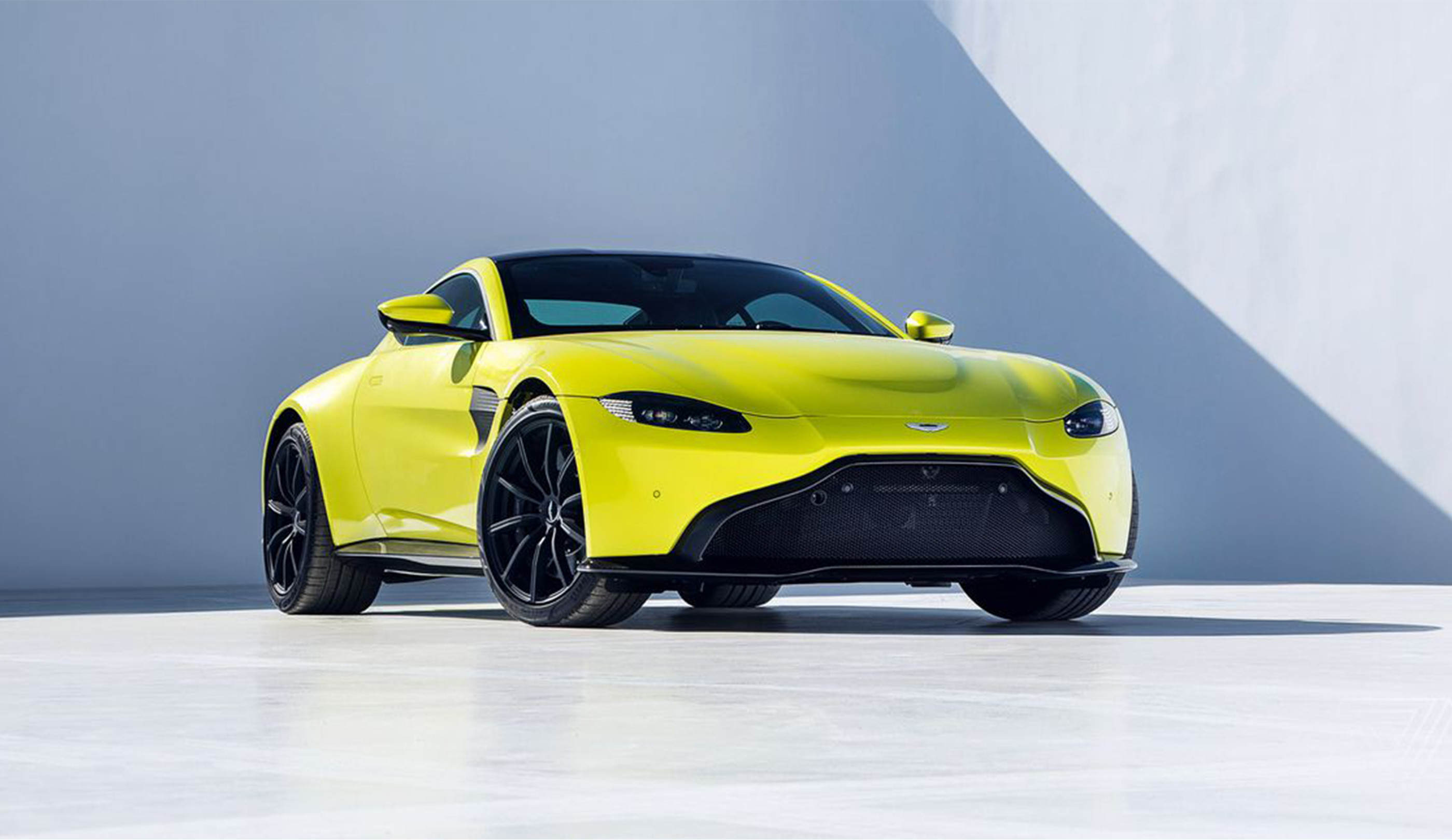 Aston Martin's 2019 Vantage Spokesman is No James Bond
Written by Daniel Barna

Published on

November 22, 2017
James Bond has a new sweet ride. On Tuesday, Aston Martin unveiled its 2019 Vantage V8 sports car and there is nothing rudimentary about it. With a starting price tag of $150,000, the Vantage packs a wallop thanks to a four-liter twin-turbo V8 engine that was designed in conjunction with Mercedes-Benz. That kind of power means zero to 60 mph in just 3.6 seconds, which should serve our favorite super spy well the next time he finds himself behind the wheel of his trusty signature car.

Unfortunately, the next James Bond movie doesn't come out until 2019, so it'll be a while before we see the new Vantage with battle-ready functions like an ejector seat, a cloaking device and front-wing machine guns. We can expect to see a tricked out version of the car in the as-yet-untitled 25th Bond movie, which will mark the 12th time the sleek British sports car appears on the big screen alongside 007.
From its first appearance in 1964's Goldfinger, all the way through to Spectre, Aston Martin has relied on its relationship with the Bond franchise for its cultural capital. While they wait for Bond to return from his extended vacation, the company turned to Tom Brady for a little marketing help.
Lets just say this: Brady is a force on the field, but he might need more practice with his paid partnerships. The athlete took to Instagram Tuesday to endorse Aston Martin's new wheels with an image of himself on the lime green car's hood above a caption that read "'Sit down. Be humble.' New #Vantage out today."
Brady is highly intelligent. He has to be in order to maintain the kind of career longevity that he's maintained, but preaching humility while sitting on the hood of a car that only a fraction of the population could ever afford is remarkably tone deaf, even for someone who's bragged about being above strawberries.
After being called out for the post on social media, the 5-time Super Bowl winner swiftly changed the caption to the more straightforward "New #Vantage out today." It's not the kind of brand awareness that Aston Martin was hoping for. James Bond meanwhile, can't come out of retirement soon enough.