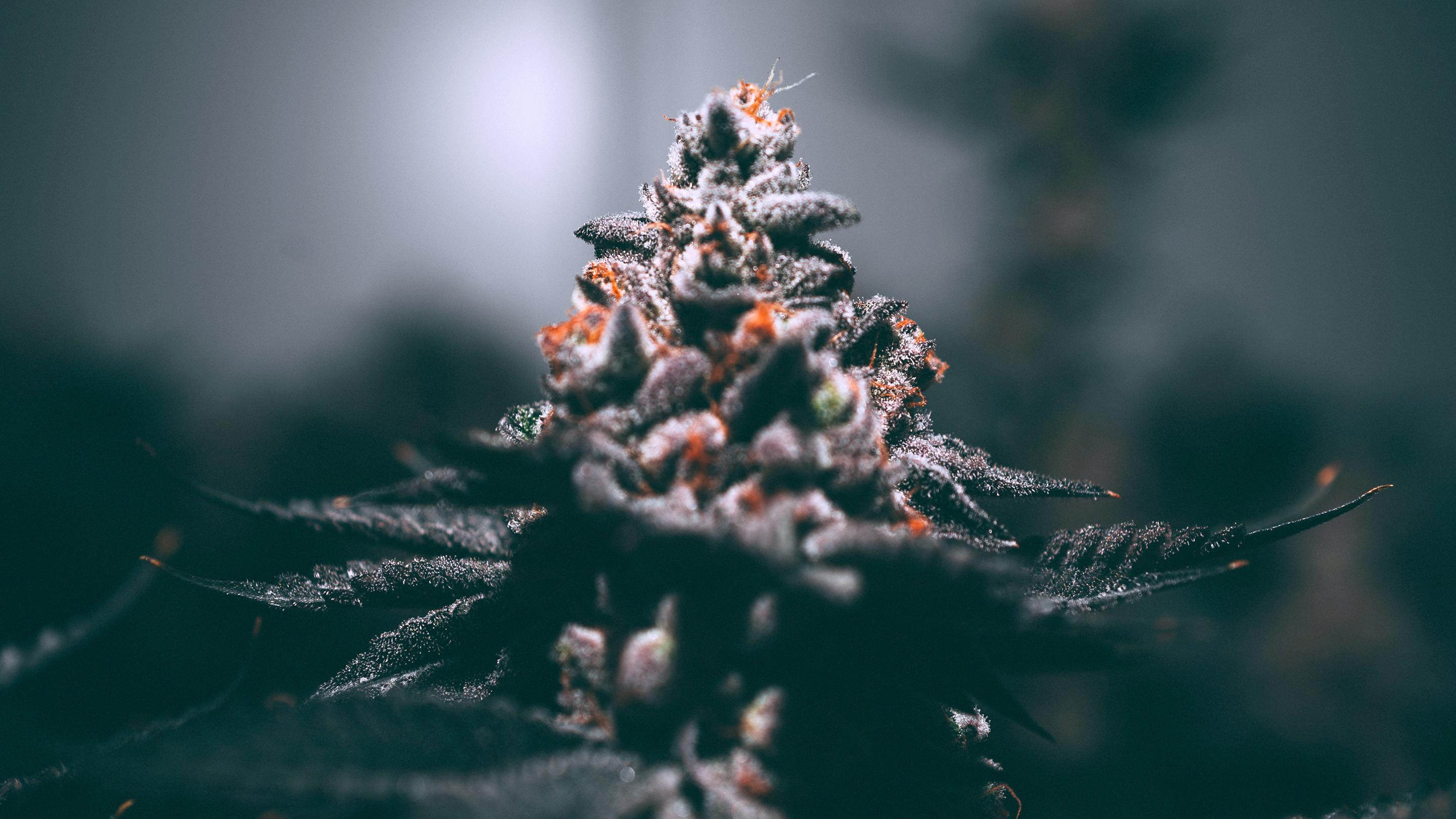 Can Tech Transform the Cannabis Industry?
Written by Emily Price

Published on

May 21, 2018
It's a sunny Saturday afternoon in San Francisco and the Mission's Dolores Park is packed with locals enjoying picnics, a few beers and a joint (or two). The start-up hub has always been known for its adoration for the recreational drug, but since California legalized it earlier this year the culture has shifted. Today, at this park and all the way down the coast, it is evident that cannabis fans are trading in their rolled joints for vaporizers and other modern smoking contraptions.

"I moved here from a state where marijuana was illegal, so I never really tried it until I moved here," Karen, one of the weekend field-goers tells me while puffing on a small disposable pen. We speak about cannabis for a few minutes before she asks to remain anonymous. Despite legalization, she is concerned how her openness about cannabis could affect a future job hunt in another state. And while her sentiments are not unusual, they're becoming less and less common. According to a
recent study
, 65 percent of marijuana users are willing to discuss their use with their coworkers and 39 percent are okay with talking to their boss about the drug.
With open indulgence comes more users and more users mean more sales. In 2017 alone, legal marijuana sales topped
$10 billion
so investors are swarming to cash in on the blooming plant-based industry, looking to transform the way we smoke to bring cannabis into the lucrative modern world. The question is: Is the change for the better?
At the forefront of the tech space in the cannabis industry is a vaporizer called PAX. The feature-rich company—with over $50 million in funding—aims to be the iPhone of cannabis, meant to be the intuitive way to smoke. The convenience that PAX provides is undeniable. It's vaporizers can handle flower and concentrates and besides the instrument, a paired mobile app allows users to customize everything from the temperature (for more flavor or more vapor) to the color of its light-up signals. PAX's app can also lock the paraphernalia to prevent use without owner consent. "We have several design philosophies at the company and one of them is that the product should just work," says Bharat Vasan, CEO of PAX.
Vasan furthers that his product is only part of a "broader trend" in today's society that more traditional smoking mechanisms, like pipe or a drilled apple, can't meet. With a background in tech, he observes that no matter the item, people expect to be able to control everything from their phones. "The software is driving the hardware experience in as much as the hardware is very polished," he says. "I feel like the app is a big part of that, just in terms of features, but also what it represents in user's minds."
PAX and other vaporizers are just the start, and really, what is still dominating cannabis' move into the tech world regardless of what new tech comes on the market—like PuffCo's latest product. PuffCo began selling vaporizers and have since developed and introduced an entirely new invention to the business called Peak. Peak is a smart rig that replaces the typical dab rig, which includes pressing cannabis concentrate against a heated surface that produces the smoke you inhale. It makes for a more potent high. PuffCo's reinvention is a beautiful, sleek design that has a rechargeable battery and four unique flameless heat settings to offer a more consistent experience each session. While conventional dabbing is less harsh on your throat than a smoking bong, inhalation still includes the possibility of exposure to glues and fibers, but Peak promises to eliminate any of those concerns. Then again, Peak is $376 and comes with an in-depth manual. A slew of YouTube how-to videos have also been uploaded (because the product can be that difficult to figure out at first), which could make any frustrated mind consider sticking with the riskier traditional option.
"I don't want to change the way I smoke," says Mark Mann, a fellow Northern California resident (who doesn't mind being named). Mann continues, "People have been smoking for a long while without technology. They reaped the benefits of cannabis and haven't had any negative effects on their health, so why try to fix something that isn't broken?" During our conversation in front of the famous Golden Gate Bridge, Mann ponders a question about what innovation he does enjoy following recreational legalization. We agree that the concept of meeting a drug dealer in an alley is not missed and the fact that replacing said dealers with proper businesses comes with improvements in quality and variety.
Those who are age 21 and older can, thanks to our smart phones, click a few buttons and get a gram of fun. Two drop-off services leading the charge are apps called Eaze and GreenRush that partner local dispensaries and offer on-demand delivery. Each facility gives users access to thousands of legitimate sellers and each seller listed images of products alongside in-depth descriptions of the type of high and the taste associated.
That quality that is tasted and smelled with every toke is due, in part, to procedures that have been enhanced by technology. Strains can be manufactured to feature fruitier flavors or more sativa (a head high) than indica (a body high). One example is Blue River Extracts' recent partnership with vaporizer PAX on a new pod for its Era vaporizer. The way different strains are developed has become so advanced that it can be orchestrated by the most obscure inspirations—like, in this case, the song "Lebanese Blonde" by The Thievery Corporation.

"It's really pushing the forefront of the technology on the extraction side. It has 25-30 different terpenes in it, where traditionally those only have 2-3," says JJ O'Brien, VP and General Manager of the PAX Era. "Especially combined with the technology we have in Era with the ability to refine that down to a single degree it allows a robust experience where you're really having more of a holistic high because you're taking a lot of those terpenes which really help drive the experience." That extract was made using Blue River's personal extraction process, a vacuum infusion process that doesn't use any solvents, heat, water, or outside elements to influence the material.

"The real big leap is how do we take the pure essence and oils from the plant and the resin through a mechanical extraction whether it's deseeding and pressing. Kind of like walking up to a lemon tree and shaking it real quick to get the first few lemons to fall. If you shook it a little harder you get another layer of lemons and if you shook it uncontrollably you finally get all the rest of the lemons, but maybe they weren't all ready," says Tony Verzura, founder of Blue River. "They weren't all ripe. So our job is to collect all those lemons, sift through those different lemons, grab the best lemons and then press them to give freshly squeezed lemonade with all its pulp. And so, that goal and that challenge to get it into a device like PAX had never been done before."

When he created the Lebanese Blonde pod, he had the ability to create something that didn't exist. Just like blending a wine, he blended together resin heads from strains that exist in flower form to create a unique blend and a new flavor experience. "I mixed super Lemon haze and Cookies n' Cream and I did like a production of the music and layered it together in such a way that we found resins and different kinds of profiles when we put them together, you know when you look at an extract and it has 5 or 6 terpenes in it, well 30 of them just means that we amplified the experience," he says.

It's an experience that he thinks we're going to start seeing more and more. "I've written and released maybe six strain-specific pods but this is the first hybrid-blended pod where we were going for an experience, in this case, it was creativity, you know euphoria, energy but also being able to relax," Verzura says. "I think that's the future: designer cannabis experiences."