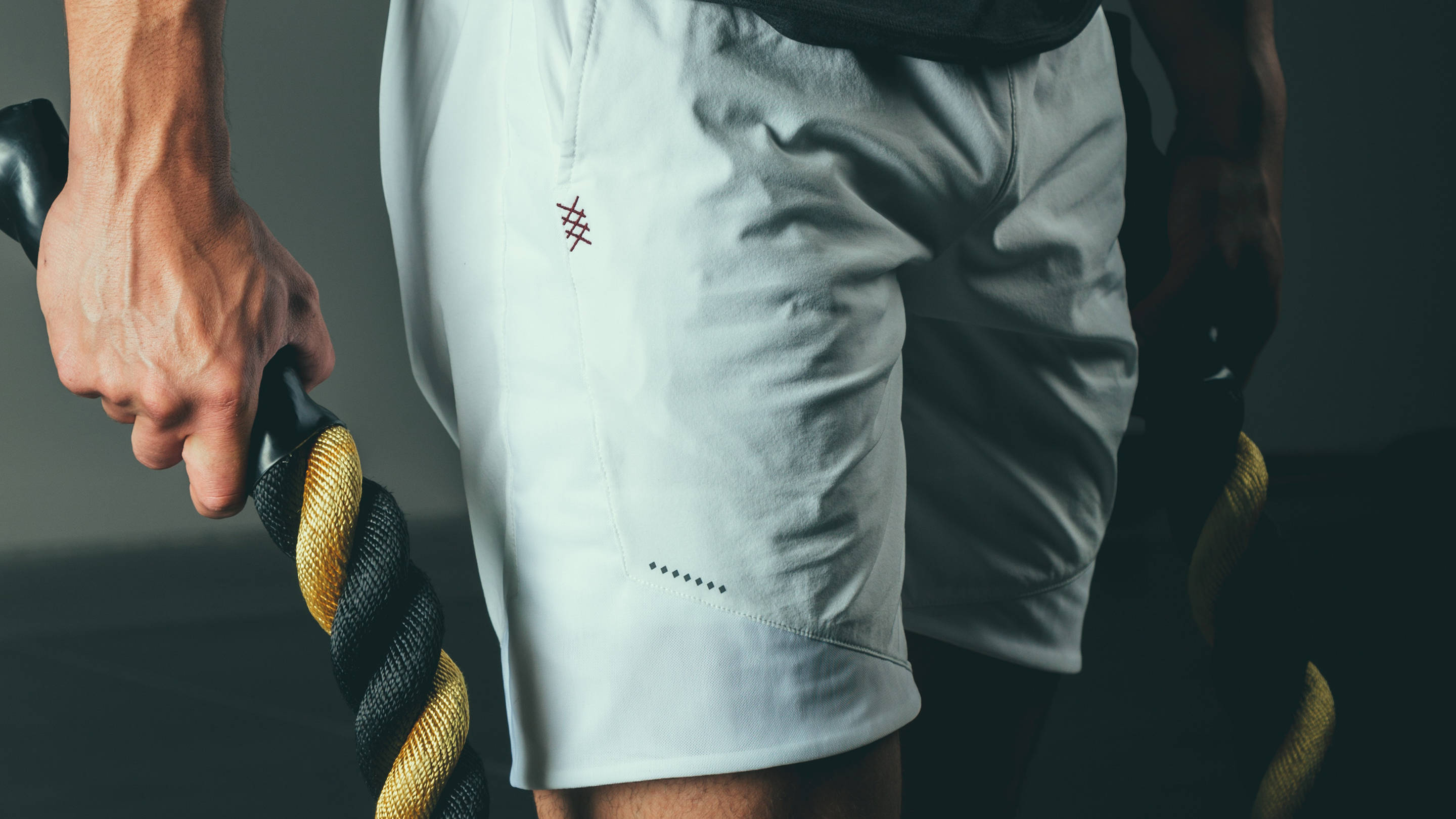 Gym Style and Your Sex Life (Yes, They're Connected)
The dynamics of a fitness club can be just as fraught as the high school cafeteria. There are the regulars, toned and confident, gliding from machine to machine like they've done this before — and you'd best remember they've done this before. There are the class enthusiasts who find strength in numbers and guided instruction, always ready to strike up a conversation. There are also the newbies who tiptoe with trepidation hoping to remain invisible. And who could forget the athleisure royalty, outfitted in branded attire and prepared for any photo opportunity?

As much as the gym can serve to fulfill some of the fitness world's
grandest stereotypes
, it also subsists as a melting pot for these personality traits, one central meeting place for those who share a common interest in health and wellness. It's unsurprising then that the gym can be just as effective as a bar for finding a potential partner. According
to a survey by dating app Zoosk
, more singles are seeking out romance in between reps: 7 percent of respondents said they joined a gym to meet someone, with 17 percent of singles reporting being hit on at the gym before and 9 percent of respondents having made the first move on someone else.
While sometimes decried as taboo, Dr. Terri Orbuch, author of "Finding Love Again: 6 Simple Steps To A New And Happy Relationship" and sociology professor at Oakland University in Michigan maintains a positive outlook when it comes to matchmaking opportunities at fitness centers. First off, your fellow-gym goers already have a better chance at not rebuffing your advances thanks to a phenomenon called the mere
exposure effect
, a subconscious preference for familiar people and things. Then, add in all the pumping and pushing that comes with exercise—many women sometimes get turned on when working out—and you've got a sweaty recipe for attraction. "If I'm already working out and I get that adrenaline rush," Orbuch says, "that can get transferred to someone and I feel attracted to [them] more so."
But just like any other social gathering, how much weight does what we wear impact how the object of our affection perceives us? If we spend hours getting ready for a night out on the town, should we be placing as much emphasis on our gym looks?
Orbuch thinks so. Regardless of setting, first impressions matter, after all. Who wants to approach a gym crush in a pair of raggedy gym shorts anyway? "If you look your best, if you put your best face and body forward, that says 'I'm serious about me, I'm confident about me,' and I think it comes across as a person who's serious about life in general, not only about working out, but in life," Orbuch explains. Plus, this initial snapshot is sticky, it's how people will continue to remember us in later interactions, too.
If a man is single, then he should think about what he wears so the ladies have something they can compliment.

One needn't spend a million bucks to get a
curated gym look
or go above-and-beyond to achieve the aesthetic, Orbuch says. Just showing that you put in effort not to look like you just rolled out of bed (even if you have) goes a long way in the eyes of potential suitors.
Looking good while working out not only impacts what others think of us, it also plays into how much effort we actually exert during those workouts. A 2012 study examining
the effects of clothing
on performance found that participants wearing a lab coat paid more attention to tasks than those who did not. It's all about the symbolism behind the clothes—the more we associate certain behaviors with articles of clothing, the more likely we are to alter our thoughts and actions to adhere to that vision. Picking up new Under Armour digs might just inspire you to be more fit anyway. "You just bought something new, you think you look good in it," says nutritionist and personal trainer Rebecca Fredericks, "it's the perfect opportunity to go to the gym and work out in it. I always say this to my clients: Get new gym clothes."
Peter Williams, a manager at PureGym in Cardiff, UK, often makes conscious decisions when it comes to his gym attire. He'll post photos and videos of his fitness outfits to Instagram: Adidas tanks, fitted joggers, Nike sneaks. "Sometimes I want to come in and wear head-to-toe Nike and it can look over the top for sure," he says.
Female gym fashion is having a moment, he continues, but men are still falling behind. He does notice, however, gym-goers playing up their best assets to attract other members: "People, definitely when they're single, are making sure they're wearing the right [sleeveless tee] to show off the best parts of their physiques. Whether it works or not, I don't know, but people definitely do."
Fredericks agrees that men sometimes overlook their gym style, but putting in a bit of effort can work to their benefit: "If a man is single, then he should think about what he wears so the ladies have something they can compliment." If done right, a compliment can be an effective way to break the ice. In a gym flirting survey by sports nutrition brand Myprotein found that 20 percent of poll respondents who live in Ohio said they like to compliment the gym gear of their gym crush. So long as you keep the focus away from how a woman's
body looks in gym wear
or don't approach someone donning headphones mid-workout, Orbuch says fire away.
Important news: FWBs are now preferred over real relationships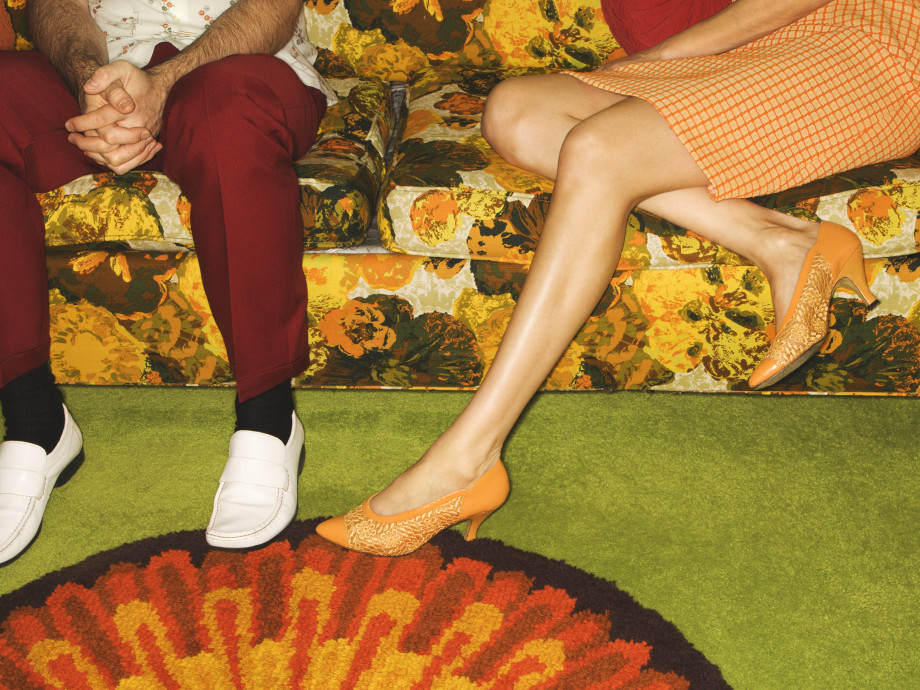 But when it comes down to it, no amount of name-brand activewear can overshadow the allure of common interests and a winning personality. If you're both at the gym, well, that's a good start. A new indoor cycling class is what got DeShay Williams in the door at Definitions, a Washington D.C. gym, in the mid 1990s. She was managing another gym at the time and bonded with Earl, the owner of Definitions, over workouts both in and out of the facility. They're now married and have been running Definitions together for two decades.
Earl's fashion choices, however, hardly played a factor inDeShay's initial attraction—he mostly wears workout gear from Costco, she says. Williams' bar for men's gym fashion is fairly low—just make sure you're clean when you walk in. "When I think about men's fashion," Williams says, "I'm happy if they wash their clothes after every time they work out. I'm thrilled if it's clean."