I was 22 when I first heard a Canadian TV star-turned-rapper named Drake spill his guts on "Say What's Real," a three-minute emotional tirade featuring lines like, "I just seen my ex-girl, standing with my next girl/Standing with the girl that I'm fuckin' right now." Lyrics that resonated with me, given the fact they were hyperbolic bars about an irresponsible, emotionally vapid lifestyle I was living at that age. I'm 32 now. Married with a family, a job and responsibilities. When I revisit those Drake lyrics, I realize how shallow his lyrics were, even though I felt them so intensely when I was younger.

Drake is 31 now, and unfortunately, his subject matter hasn't changed or matured much, as he still raps about Instagram likes, juggling women and his finest outfits. But life circumstances—a high-profile rap feud with Pusha T that left Drake metaphorically bruised and battered, an unexpected son with a woman he barely knows and the fears of becoming a new father under less-than-ideal circumstances—have caused the Young Money Entertainment mainstay to express more raw emotions on his latest project,
Scorpion
, which dropped on Friday at midnight. When he does so, his album shines, and when he tries to be the superstar Drizzy, he falls flat.
There's a certain liberation Drake must feel when he makes his music. He's earned so much good credit with his fans that he has become bulletproof. Relatively. In 2015, when Meek Mill outed Drake as
having a ghostwriter
—a cardinal sin for rappers who pride themselves on the ability to create their own lyrics—Drake improbably shrugged it off and continued to churn out hits without a hitch in his popularity. While hardcore hip-hop fans demand that Drake try to make a certified "classic" album that hits all the marks of elite lyricism (which he is capable of), thoughtfully concocted songs and cohesive projects, he instead opts to make bloated 20-plus song albums full of his usual pandering to his female fan base and the charts. In short, Drake does what he wants, knowing that no matter what his fans expect of him, his hits—of which there are a multitude—will be so undeniable that the world will dance along with him.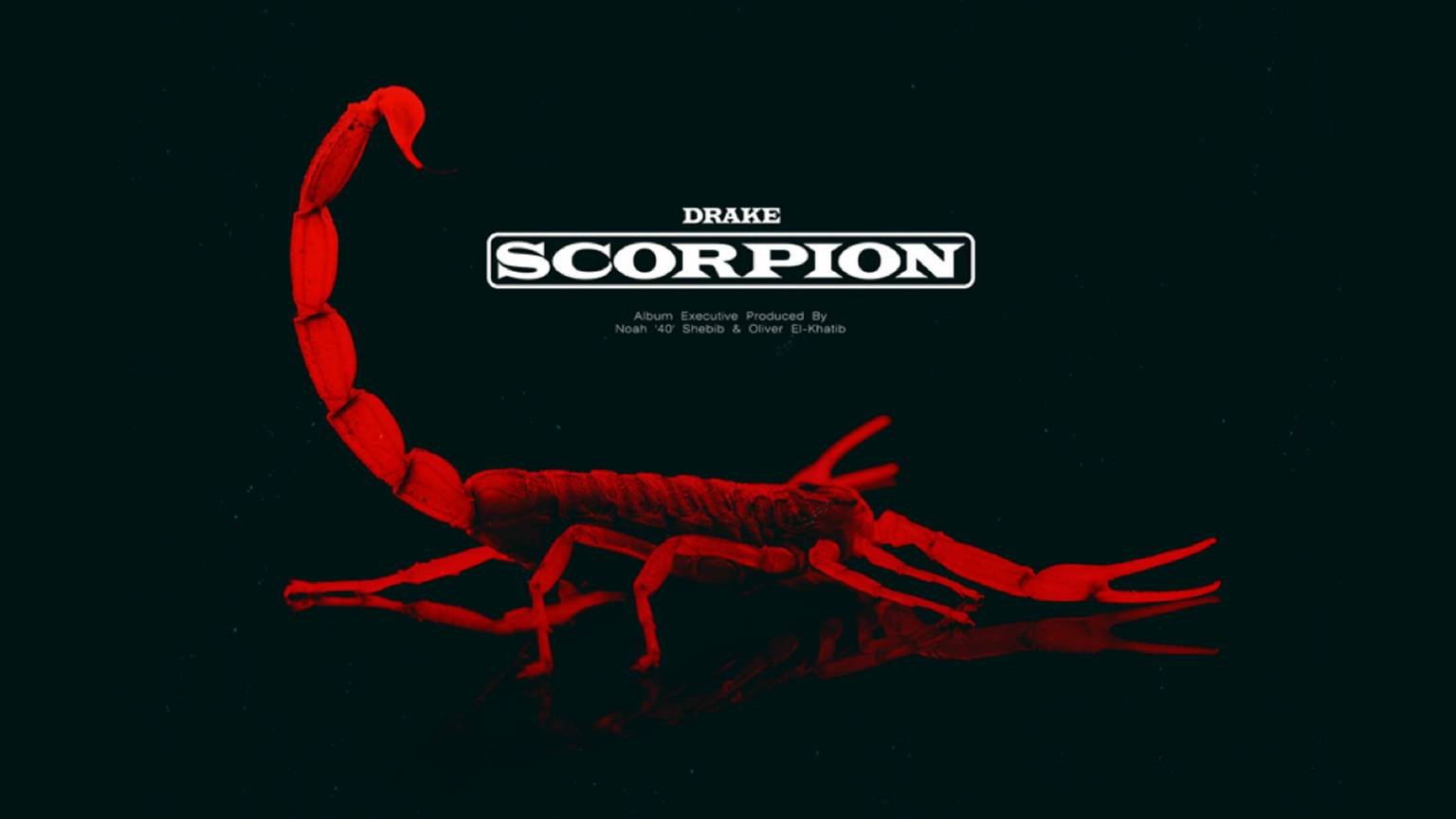 Drake seemed to be on that same path when the first singles from
Scorpion
, "Nice for What" and "God's Plan," melted the internet earlier this year. However, Drake's plans got interrupted by a buzzsaw in the form of Virginia rapper Pusha T, whose
diss record
, "The Story of Adidon," challenged Drake's claims of being the best MC, exposed the fact that he had a son nobody knew about and questioned the rapper's genuineness as a man who puts family first. The insults were a gift and a curse. OK, mostly a curse. But Pusha's insults helped
Scorpion
because they forced Drake to go public with some delicate issues that he may not have talked about otherwise. When he does so, he's fascinating.
Take the final song on the album, "March 14th," for instance. The song, Drake's most emotionally vulnerable and honest number to date, is downright tragic. The superstar, who has spent his career building these perfect stories of love and relationships, has to come to grips with the fact that his first time being a dad came with a woman he met twice, and resulted in a son he barely sees.
"It's breakin' my spirit
Single father, I hate when I hear it
I used to challenge my parents on every album
Now I'm embarrassed to tell 'em I ended up as a co-parent"
If all the rumors are to be believed, Drake had intended to reveal his son as part of the album on his own terms, but after the Pusha T revelations, he's on the defensive. Now he has to explain claims of being an absent father ("Just trying to make sure I see him sometimes," he also raps on "March 14th"). These are the most compelling moments of the album, when Drake is forced to experience real life and convey those feelings.
It's a shame that he couldn't find more time in 90 minutes to face the real Drake in the mirror.

The album is broken up into two parts, part A focusing on more traditional rap songs, and part B focusing on his harmonies and songs for the fairer sex. But the real elephant in the room is always Pusha T, as Drake spends most of part A explaining himself and defending his honor against the big, bad bully. "Eight Out of 10" is a musical "hold me back," as Drake spits empty threats at an MC he's already lost a battle to: "I got a whole other level I can tap into," and "I kiss my son on the forehead and kiss your ass goodbye." But even if the insults sound like cop-outs (they are), they're still compelling because it's Drake with his back against the ropes, trying to regain his cool after getting punched in the chin in front of his fans.

Unfortunately, these real moments are few and far between. The fact remains that Drake hasn't grown much as an artist—sonically, thematically, lyrically—in 10 years, and there's a level of fatigue to hearing 25 songs that don't sound any better or worse than the 25 songs he released two years ago, or the 20 songs he released before that. "I'm Upset" sounds like meaningless radio-friendly drivel Drake can make in his sleep, while "Ratchet Happy Birthday" is a clichéd mess of a song that will go down as one of the worst in Drake's catalog. And "That's How You Feel" is audio chamomile. There just isn't a need for so many songs, especially when half can get cut to create a more coherent project.

But let's not get it twisted: Drake is an elite talent, so any listener is going to be able to find eight or 10 songs to make a playlist with for a good night out. And when Drake is in his MC bag, he's hard to top ("My Mount Rushmore is me with four different expressions/Who's givin' out this much return on investment?" is just slick talk that few in the world can duplicate).

Drake tends to take the easy way out when it comes to his art, instead of challenging himself to ascend to higher levels of greatness. He's got his formula for platinum hits, and he sticks to it. But when challenged, he dips his toes in reaching his potential. It's just a shame that he couldn't find more time in 90 minutes to face the real Drake in the mirror.