Dreaming About the 2019 Bentley Bentayga V8
Written by John Scott Lewinski

Published on

August 02, 2018
When it debuted in 2016, the Bentley Bentayga sent a shockwave through the elite luxury automotive industry. Bentley was always known for blending absolute comfort and class with extreme performance in its cars — but only cars. Before the Bentayga rolled off the line in Crewe, the idea of Bentley building an SUV seemed impossible.

That was the case across the highest spires of the car building world. Prior to the dawn of the Bentayga, Bentley competitors like Rolls-Royce, Maserati and Lamborghini never uttered S, U and V in the same breath. Aston Martin reps went so far to say the letters weren't in their brand's DNA. All the while, sport utility vehicles continued to gain popularity in all shapes and sizes, with the crossover and small SUV classes dominating the car business with their ability to transport people in comfort and gear in greater abundance than a sedan or hatchback.

Well-heeled people have gear to port about as well, just with more expensive brand names. So, Bentley foresaw a market to introduce an ultra-luxury SUV for those folks at a price point well above the segment's long-time standard bearer, Land Rover. The Bentayga debuted to a surge of media hype, and its makers knew what they built had to be the best-equipped and highest performing vehicle in the history of its class.

Once on the road two years ago, the Bentayga was the fastest, most powerful, most advanced and most exclusive SUV on the market. Its top speed of 187 mph and 0-60 mph time of 4 seconds allowed the full size, multi-seater to stand proudly amongst its more speed-obsessed sisters like the Bentley Continental GT. The $297,000 first edition was limited to 608 cars globally, with fewer than 80 selling in the U.S. Once the 2018 model year arrived, a Bentayga carried an MSRP a tick south of $200,000. However, terms like MSRP weakly apply to supercars and their ilk. Trim packages and options can push a bespoke Bentayga north to $230,000.

The bold SUV sold well for Bentley, with more than 10,000 units purchased around the world since it debuted. In the wake of that success, combined with seemingly endless buyer demand for SUVs across all economic demographics, the other supercar brands finally became less pedantic and got into the SUV game. Lamborghini now offers the Urus, while Maserati serves up the Levante. Rolls-Royce and Ferrari models and variations are inbound. Even proud Aston Martin managed to squeeze its DNA a little tighter to push out a new crossover in 2020.
Since such competition alway urges evolution, Bentley will use the 2019 model year to introduce a new, less expensive V8 variant of its Bentayga. Looking to provide a lighter, more sporty option in Bentley's still-fledgling SUV line, the V8 gives up four cylinders without sacrificing a single click of sophistication, performance and driving satisfaction. Evidently, even those buyers who can afford a $230,000 SUV can also seek out a little less raw power for a more agreeable level of sticker shock (starting around $165,000).
Consider the W12 Bentley engine's sound akin to a royal guardsman clearing the streets as the queen approacheth

The standard Bentayga rolls off the line with a 600 horsepower W12 engine. That provides the practically limitless, always reliable power Bentley enthusiasts seek in their vehicles. Such a massive powerplant also delivers the unmistakable, unique Bentley exhaust note. The automaker's high-performance engines thunder and bellow at a volume level that walks the razor's edge of civility. It's not the rude sound of an overstocked muscle car audible from blocks away. It's a THX-worthy rumble that settles into the chest of all in the vicinity and invites lesser vehicles to get out its path. Consider the W12 Bentley engine's sound akin to a royal guardsman clearing the streets as the queen approacheth. The titular, four liter, twin turbo V8 engine in this new entry doesn't give up as much as you might think by shedding that quadruplet of pistons. And it stands ready with 542 horsepower, a top speed of 180 mph and a 0-60 time—just .4 seconds longer than its big sister.
In the noise department, this latest Bentayga may not match that level of well-conducted orchestral intimidation, but it's no whirring hybrid. There's still a profoundly deep, throaty and grumbling hum awaiting your ignition. Of course, that noise is still more for the benefit of those outside the SUV as the sound dampening Bentley designers sculpt into each hand-built vehicle is spot-on and easily removes the driver into his or her own environment. That sense of detail-obsessed build quality is why Bentley buyers climb into the six figure neighborhood for their rides. From hand-stitched leather seemingly everywhere to heavy door panels that manage to close with a Tupperware worthy "pop," the construction of a Bentayga is intricate and meticulous. That's why their buyers write those six figure checks.
In fact, Bentley's construction procedures and lists of feature packages included in that build process defy the elements of your average car review. In any such written evaluation, the assigned scribe is tasked with laying out a list of what the given vehicle can do and what it includes. In essence, the job is summing up what a car is good at and what it offers. Such an effort seems needless in the case of a Bentley. The Bentayga includes everything modern automotive technology can offer. It does everything as well as can be imagined. It fulfills all reasonable expectations of high-end construction and performance and does so while providing total comfort. To be honest, it's easier to list what the Bentayga does not do. It does not burn unicorn love in place of fossil fuel. It does not offer an Eco Mode in its driving dynamics. It does not drive itself. That last missing element is a divine gift as letting a mere computer drive a Bentayga V8 would be a war crime.

We're still years away from seeing the mass implementation of autonomous vehicles on the road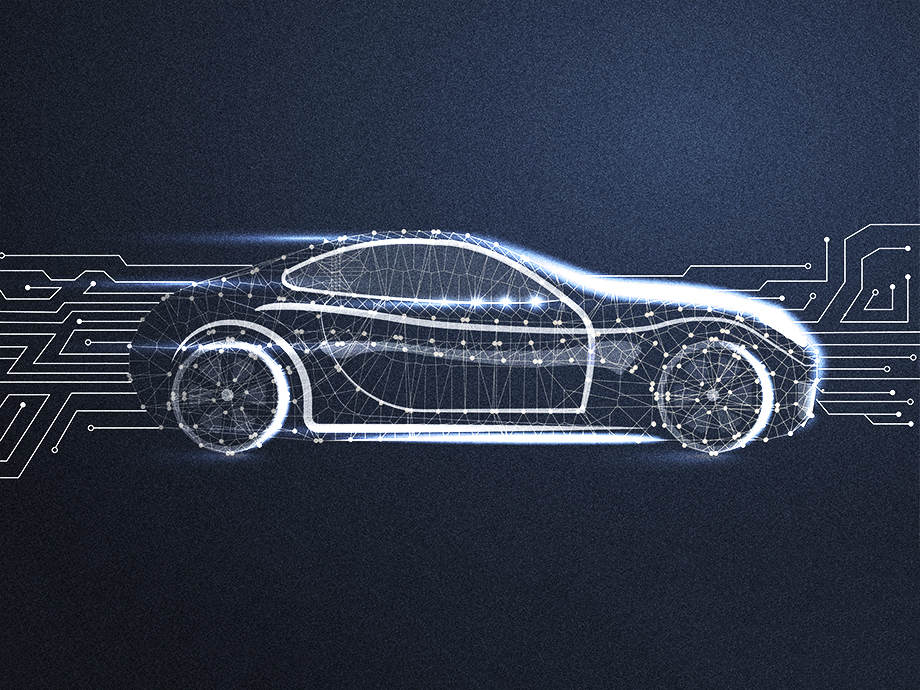 The sensation behind the wheel of a Bentayga is extremely balanced and reassuring. Its active and
electronically assisted
air suspension system keeps the driver in touch with the feel of the road, while removing any rude disturbances a road service might provide. The vehicle's anti-rolling system further settles the machine. An intelligent motor in the center of the SUV's suspension constantly reads and counters the pitch and yaw of the ride and counterbalances to ground the handling. Disregarding the overkill of some modern performance transmission, the V8 Bentayga sticks to an eight speed automatic gearbox with sport shifting. A simple dial control shifts the SUV from Comfort to Sport driving modes, with road grip settings adjustable between Snow, Grass, Dirt, Gravel, Mud, Trail and Sand. Carbon brakes bring the whole show to a sticky stop with 17.3 inch rotors up front and 14.6 inch grabbers in the back.
The driving experience feels slightly lighter in the nose from the W12 version, but this is still a heavy piece of kit. That weight nuzzles the car into line at speed, but never detracts from the steering precision. The Bentayga goes where you point her immediately and with bite. But, above all, the acceleration is its biggest attraction. Putting one's toe down in the Bentayga V8 will not press G-force lines into you face or toss your head into the back seat. The introduction of speed is never savage. It does arrive immediately and on demand without a turbo lag and builds aggressively, yet smoothly. And, it simply keeps coming until the driver passes by mere mortals in lesser four-wheeled creations with whom cruel fate places on the road.
Recall Florence Griffith-Joyner or Usain Bolt for a moment. World-class sprinters are innately fast, but they have that extra gear that allows them to glide away down the stretch with seemingly effortless grace. Look to pass another driver on the freeway with your Bentayga V8, and you'll know what extra gear feels like.