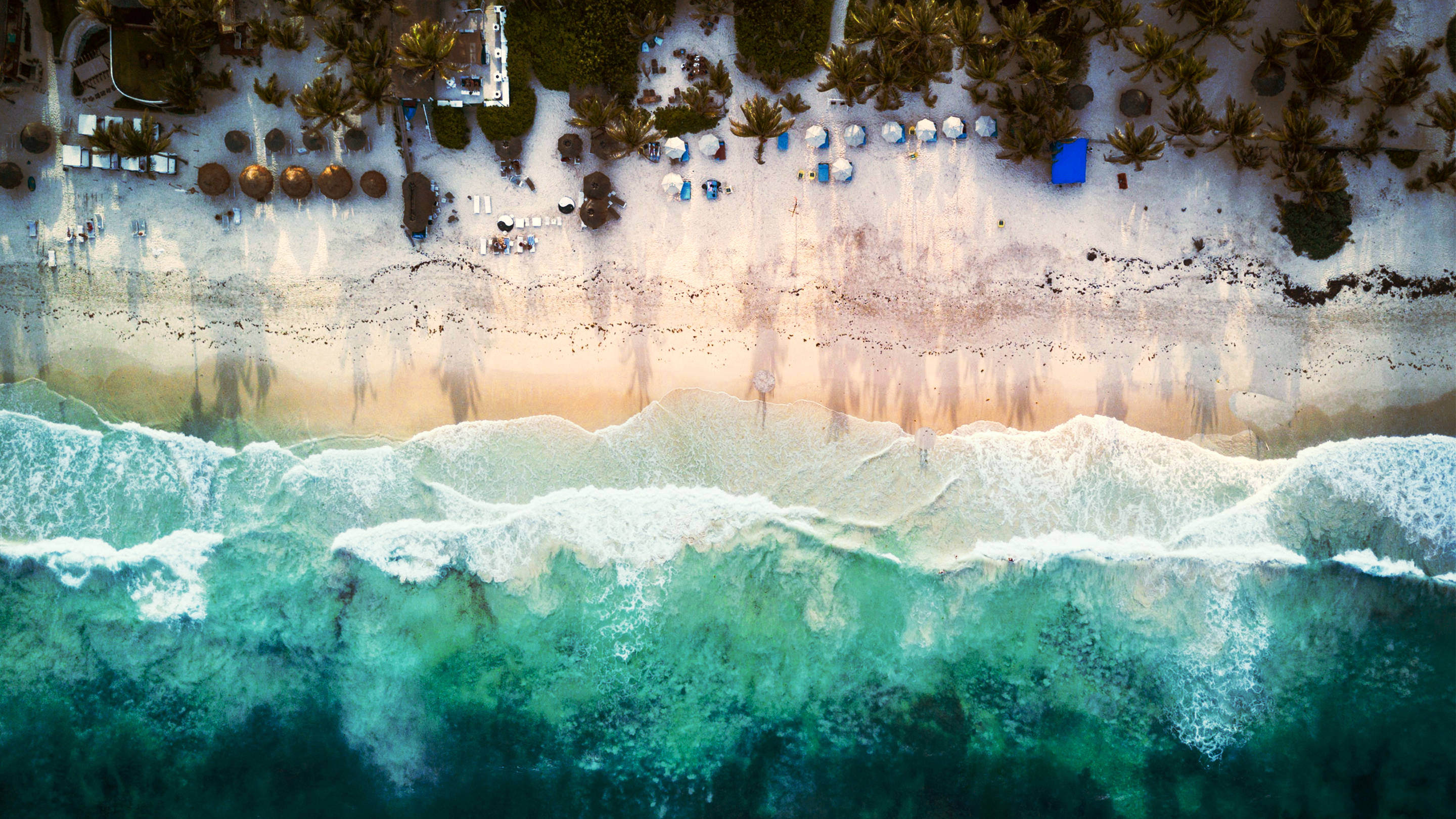 Baja California Sur: Travel the Eco-Conscious Way
Written by Elspeth Velten

Published on

July 24, 2018
Inspired by the region's beauty, locals and expats are taking action to limit the human footprint on Baja California Sur. And luxury campsite Camp Cecil is one of just a handful of accommodations hosting visitors on the protected Isla Espiritu Santo—an island in the Sea of Cortez known for its permanent sea lion colony, its deserted white sand beaches, and its blue-footed booby colonies.

Bryan and Sergio Jáuregui—owners at
Todos Santos Eco Adventures
, an eco-minded tour company operating in the region — founded the camp in 2016 with a focus on showcasing the undeveloped island and
providing a comfortable experience
for the tourists who visit, all while minimizing the typical environmental impacts of tourism. "The island itself does all the work." Bryan continues, "There's just amazing marine wildlife and other endemic wildlife species on the island. It is spectacularly beautiful. All we have to do at Camp Cecil is respect that and make people super comfortable and happy while they're there."
At the camp, guests can head out for a day of snorkeling with sea lions and return to a tented camp on an unspoiled beach complete with real beds, home cooked meals and, of course, margaritas. "You have to go stargazing and there's a bioluminescence at night—it's just all pretty dreamy," Bryan says. Isla Espiritu Santo is also a destination for hiking, birdwatching and a heightened kayaking experience—intrepid paddlers can head out with the camp's guides on overnight kayaking expeditions with collapsible colossus tents, comfortable cots and, perhaps most importantly, the camp's chef in tow.
And guests at Camp Cecil can be confident that their stay on the island is being carried out in a responsible way. The camp
runs completely on solar power
, has eliminated all single-use plastics from the entirety of its operation (drinking straws have been found stuck in the noses of sea turtles, Bryan tells me), and sources fresh seafood from two local fisherman who were allowed to stay after Espiritu Santo was designated a national marine park. "They are 88 and 90 years old, but they still go out and fish every day," Bryan observes.
She gives credit to the camp's local guides for enforcing the responsibility that keeps the island clean. "Before being guides, all of our guides are actually naturalists and environmentalists," she says. "They love the area, they want to protect it, and they share that love and that enthusiasm with the clients." All of Camp Cecil's guides are "wilderness first responders" certified through a tough three-month course offered by local environmental agencies for guides involved with tourism in natural areas.
But Espiritu Santo wasn't always destined for preservation and limitations on development. In the 1990s, when Mexico's laws changed and land owners on the island were upon a new opportunity to sell, the island's paradisiacal beaches quickly garnered interest from hotel and casino developers. That's when a group of eco-minded entrepreneurs and philanthropists stepped in to purchase the entire 27-kilometer island for 3.3 million dollars and gift it to the nation. Luckily, that sense of environmental stewardship is now visible across the region. "The Mexicans are really getting out in front, they're really taking a hold of this" Bryan says. "And a lot of the gringos that come here are super inspired to get involved and be a part of it. It's exciting."
One of those gringos is Bryon Harker, owner of
Harker Board Co.
—a paddle board rental shop and popular restaurant located on La Paz's busy seaside strip, the Malecón. From Harker's perspective, one of the region's biggest responsibility challenges is the single-use plastics so commonly used across the globe. In his restaurant, Harker started small by getting rid of plastic straws. "We took a big hit on the straw thing," he says. "People were hating on us. We had people arguing and yelling at us, and now people are all for it. It feels good to see that it's actually working a little bit."
While eliminating straws actually saves a business money, eliminating plastic water bottles puts Harker over $1,000 in the hole every month. "I sold a lot of bottled water, but there's always bottled water floating around," Harker says. "Now I just buy the five gallon jugs of water and I give it away. That's definitely a big change but it's just worth it to me. We enjoy the ocean every day—I mean, we make a living off of it—so we just have to protect it, little by little."
Aside from putting his own dent on the amount of plastic in the ocean, Harker's also doing his part to support sustainable fishing practices in the region—and such advocacy necessary for a region that's home to nicknames like "cocaine of the sea" and "beaches of death" based on its illicit fishing practices. He sources the jurel (yellowtail) that he serves in his restaurant from his neighbor's sustainable fishing project—SmartFish. A flip of the menu at Harker reveals not a cocktail or beer list, but a diagram detailing the SmartFish's plan for sustainability—the program helps local fishing collectives with business models that make responsible resource management viable.

From his shop's spot on the Malecón, Harker's paddle boarding customers get a front row view of the Sea of Cortez's incredible wildlife. From October to April, the bay of La Paz is host to a migrating population of whale sharks that come to the shallows to feed of microorganisms in the nutrient-rich waters. Paddle boarders can and do encounter turtles, rays, dolphins, breaching humpbacks and even whale sharks just off shore from Harker's spot. The entrepreneur and activist can see a physical change in the way the waters of the bay right off the Malecón are being patrolled. "It's not just a free-for-all anymore like it was forever," Harker says. "Especially now that you have people patrolling it and checking for permits and enforcing speed limits and the amount of boats out there."

Tour operators leaving La Paz for everything from scuba diving with hammerhead sharks and shipwrecks to sport fishing for sailfish and swordfish face strict governmental restrictions. "The rules and regulations are set forth by SEMARANT and PROFEPA, the two local authorities in this case," says James Curtiss, owner of the Cortez Club and Mosquito Fleet tour operators, which offer responsible whale shark experiences, dive trips and fishing charters in the region. "Both Paralelo 28 & ROC (local networks of citizen observers) have been instrumental in the protection and monitoring of the protected area where the whale sharks are to be found." Those official rules for whale shark experiences in the bay include a ban on scuba diving with, flash photography of or physical contact with the animals. Only one boat is allowed to approach any whale shark at once, and boats are prohibited from approaching whale sharks head on. Swimmers are required to enter the water slowly, and tour companies must keep abide by a maximum of six swimmers with one guide in the water with the animals. Boats are required to stay 15 feet or more away from a whale shark, and swimmers must remain 3 feet away from the body of the animal, or 10 feet away from the tail.

Whale watching boats face similar rules in the world-famous Magdalena Bay, where female gray whales are known for approaching boats with their young and initiating interaction with humans. The captains of whale watching boats leaving the port at Adolfo López Mateos are fishermen who rest their reels between December and March, when the mother and calf gray whale pairs shelter from predators in the shallows of Magdalena Bay. And though my captain was a silent party during my time on the Bay in February, he immediately made a U-turn when a plastic bottle flew off the boat in the wind, with the intention to find and retrieve the detritus from the habitat of the gentle giants that help support his family. "I think the cooperatives up there have really steadily improved their operations and whenever we've been out with them they have all been very respectful," Bryan explains in regard to Magdalena Bay's operations. "They don't track down the whales. When they see the whales they stop the boats and let the whales come up to them."

Sport and spear fishing in Mexico are also closely regulated and subject to restrictions. The catch for one fisherman is limited to ten fish per day, including no more than five of a single species. Species like tuna, wahoo, marlin and roosterfish—all commonly sought after by guests on fishing charters in the Baja California Sur region—are weighted more heavily within the ten-fish allowance. And the catch allowance for longer trips is capped at three days' worth of the daily limit per person. Spearfishing is allowed by free diving only, and free divers with spear guns are allowed a maximum of five fish per day. The sale of or economic benefit from any catch is prohibited.

The naked gathering takes place in Zipolite, outside of Oaxaca City, Mexico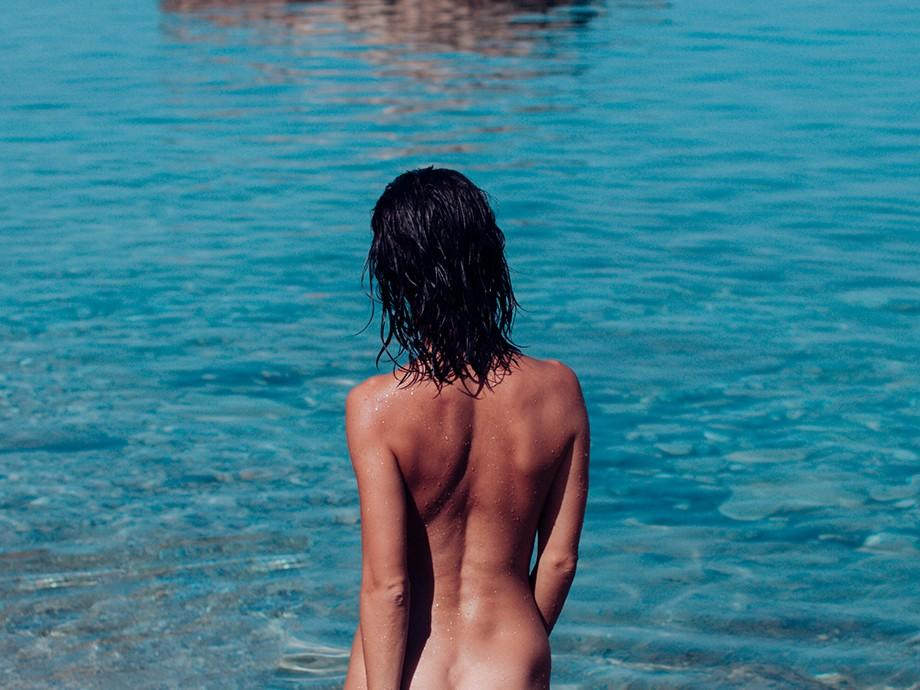 At the end of the day, visiting fishermen need not waste the fruits of a day out on the sea. At Odayaka, a sushi restaurant in the Costa Baja complex just north of town, chef Liza Garza boasts an optional bring-your-own protein policy. Guests arrive at the restaurant toting everything from yellowtail to wahoo and for 250 pesos (about $14) per person, Garza sends out some of the freshest sashimi and nigiri in Mexico. Garza sources the restaurant's own seafood stocks from several fishermen and fish farms in the area. She even has a permit to serve totoaba—a species of bass that is critically endangered for its high cost and demand as an organ Chinese locals believe to boost fertility. But instead of sourcing from the illegal fishing trade damaging the population up north, Garza buys Totoaba from
Earth Ocean Farms
.
Earth Ocean Farms, an aquaculture project focused on bringing endangered species back to the waters of the Sea of Cortez, is just one of a handful of companies cultivating fish in the region, and the news of the Sea of Cortez's
suitable conditions for farming
—and Mexico's appetite for the industry—are spreading. "We literally scanned the globe for an ideal place to take this fish to scale," says Neil Sims, co-founder of Kampachi Farms, another aquaculture business focused on supplying kampachi stock in the waters off La Paz by June 2018. "We wanted a place where there was an abundance of deep water close to shore; where there was the right temperature profile; where the species was native; and where there was a government that supports the growth of aquaculture… In La Paz, it's beautiful."
Back at Camp Cecil, Bryan tells me that luckily, interest in sustainability and the Sea of Cortez's spectacular environment isn't just present among local business owners. "The people who come to La Paz, they are really interested in seeing the wildlife, the nature, the marine life and the culture of Baja California Sur," she tells me. "On the balance, I think tourism is very good for the region, but it's up to us to manage it responsibly and do it well. It's a great way for people to get educated about the issues here and to get involved."