With 'Deadpool' and His 'Hellboy' Exit Behind Him, Ed Skrein Isn't Slowing Down
Written by Emily Zemler

Published on

May 25, 2018
You may not know the name Ed Skrein, but you will by the end of 2018. The British actor, who continues to call London home, slowly crept onto the scene over the past few years before coming to real attention as the sadistic villain in Deadpool. Since then, Skrein has shot numerous films, including In Darkness, a London-set thriller starring Natalie Dormer and directed by Dormer's fiancé, Anthony Bryne. In the film, out Friday, May 25, Skrein plays a spy and contract killer who becomes entangled with a blind woman after her upstairs neighbor is murdered.

It's one of several projects Skrein has coming out this year, and he's gearing himself up for how the public will respond. The actor—who will also be seen in Maleficent 2, which recently began filming—is particularly conscious of the audience's reaction to his work, which came into the spotlight last year when he was cast as Ben Daimio in the Hellboy reboot. Skrein stepped down from the role in the wake of a backlash over the fact that the character was originally Japanese American, making Skrein one of the only actors who has publicly taken a stance on Hollywood's white-washing issue. Playboy spoke with him about making In Darkness, his love for research and why inclusion is so important.
---
What drew you to In Darkness?
It's an ambitious and sophisticated piece of writing, and I was very impressed with the way the emotional narrative was handled. And then I knew the caliber of actress Natalie is. I knew that she was someone I could learn from working opposite. The way we get better as performers is working with talented performers and taking as much as you can from the experience. This is such a passion project for Natalie and [Anthony], and I'm a very passionate performer. I give 110 percent to everything I do, and I expect that and demand that of projects I'm part of and people I work with. I want everyone to feel like this is the be-all and end-all while we're shooting. Time and money doesn't mean fuck all—we need to make this piece of art as sacred as we can. The passion they showed from the beginning made me feel like it was the perfect project for me.

Is this the sort of role you can research ahead of time?
Every role you can research, unless you're just playing yourself, which is something I've never really done. I'm someone who really enjoys that prep. I do a lot of script analysis and research for each character. This was no different. I went deep into the rabbit hole of figuring out everything about his life. But by the time you get to, like, day five of the shoot, you don't even look at the script—you just relax and live the character and trust the director.

Do people like him exist in real life?
I don't know! I'm not too clued up on the real-life world of espionage and contract killers.

You didn't find that in your research?
No, not so much.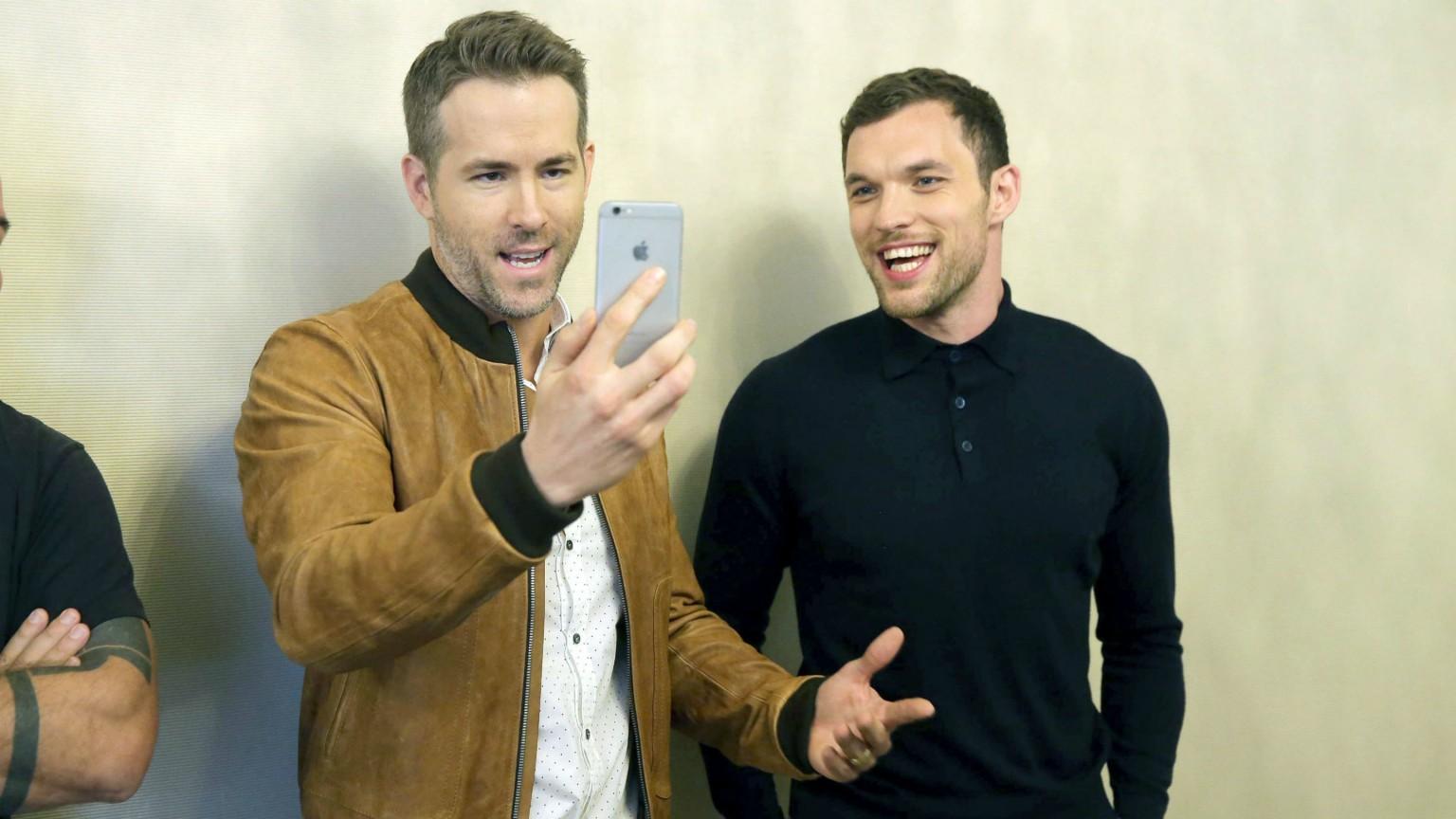 Do you prefer these sorts of roles that have a specific physicality and involve fight scenes and action?
Yes and no. It's a double-edged sword. I've got, like, six movies coming out this year, and I think there's only two of them that have action in them. I enjoy the physical side of things. I like to explore my physicality, and the physicality of the actual character is always something interesting for me. But by the same token, it's kind of reactionary. Once I've done one project where I have to diet and work out really hard and not go out, and I can't have more than one cheeseburger a week, I'm like, "Fuck this. I want at least two roles in a row where I don't have to diet!" And then I do them, and I'm like, "I really want to train again."

Do you really have six movies out this year?
Yeah. Some of them may bleed into January and February next year. I've got this movie. Next month, I have a movie called Tau, with Gary Oldman, and then a rom-com called Patrick out on the same day, which is a British movie. I've got Alita: Battle Angel with [director] Robert Rodriguez. I've got a movie called Born a King, which is a period piece about the politics between Saudi Arabia and Britain from 1913 to 1925. Barry Jenkins' adaptation of James Baldwin's If Beale Street Could Talk. I've also got a short film that I directed and wrote. So I've been a busy bunny.

How do you have time for this?
Well, I've working on them for a while. Alita: Battle Angel—we shot that in December of 2016. I'm a very hard worker, but I also try to balance the yin and the yang. I don't want to burn myself out. I want to give 110 percent every time. But it's cool that there's six in a row. They're all such different characters and different accents and different energies, so it will be interesting to see which ones resonate with people, and which ones don't. It's like a relay race where we pass the baton onto the public once we finish it, and they either run away with it, like with Deadpool, or it falls away. It's interesting for me to see and to chart that reaction.

It's the only time I've used my public position to make a moral statement. It's not something I will be doing regularly, but at certain times, you have to step up and say something.

Did being in Deadpool give you a big career boost?
Certainly. Obviously, it was very visible. Hopefully, people saw something in the performance that maybe has led to other roles. That's kind of how this industry works, right? It's like stepping stones. One thing leads to another. It's like sports in that regard: You're only as good as your last match. So as long as I keep building on it and giving people as much as I gave in that movie, then hopefully, one thing can keep leading to another.

Were you encouraged by the strong response you got when you stepped down from the Hellboy reboot?
Yeah. Of course, it's affirming to see the positive response and to see how much it resonated with people and how much it meant to people. It was a very simple decision, and it was just to do the right thing—and it was the only decision I could have made or would have made in that situation. I was ready to stand by the decision, however it was received, because it was right for me, and we have to be true to ourselves. We have to make decisions with a sacred regard, regardless of [how] they're perceived. But it was nice to see how much it meant to people. I was kind of surprised.

It seems like a good reminder that anyone can take action and cause change.
Yeah, I think so. In these divisive times where words are probably the most powerful tool that humans have, we should try and use them for positive gain. And in a time where the people who should be leading with a positive and progressive narrative politically are seeming not doing so, sometimes the responsibility falls to us as performers and artists and actors. I think it's probably the only time I've used my public position to make a moral statement. It's not something I will be doing regularly, but at certain times, you have to do what's right, and step up and say something.

Do you think Hollywood needs to do more to promote diversity onscreen?
I think it's up to everyone to be inclusive in every aspect of life. The arts and entertainment industry reflects real life, so it should, of course, be as inclusive as our wonderful, multicultural societies. The multicultural society I grew up in is a big part of the person I am today. I love it—I still live in the same community. Inclusiveness has always been a part of my life. But we all need to keep checking ourselves to improve. We need to make the right decisions and step outside of ourselves to see the lens we've been looking through and understand the reason we have the wiring we have. The thought process we have is because of conditioning, and we have to analyze where we got that conditioning from. Is it still relevant in 2018, or do we need to change the narrative and grow and evolve? I'm personally just trying to improve as a human being, and hopefully Hollywood is doing the same. I think [the industry] is trying to grow and improve its morals, which can only be a positive thing.