In one collage, Kim Kardashian's perfect ass is perfectly perched on Kanye West's cracked-open calvarium. In another, titled Oh Yeezus Christ (Original), a snippet of Kardashian's famous bosom intersects the habit of a Catholic nun. Elsewhere, the president of the United States dons a white baseball cap stitched with the phrase MAKE YEEZY GREAT AGAIN. While the Kardashian-West family aren't the only muses for 27-year-old artist Émir Shiro, within his catalog of some 200 outré art pieces they no doubt reflect an obsession with simultaneously criticizing and celebrating pop culture's bleeding edge. Through Shiro's eyes, the world's most well-known personalities are better understood as composites than at face value. They're also funnier this way and, dare we say, sexier.

It makes sense, then, that Instagram has become Shiro's preferred exhibition space. The platform provides a main line to social media's culture-focused crowds and also serves as a critique-worthy subject itself, be it via his celebrity portrayals or his increasingly popular erotic work. Beyond the fun Shiro finds in appropriating Americana, including the McDonald's golden arches and the Nike swoosh—and even the faces and bodies of the Kardashian-West clan—Instagram's infamous
fervor for censorship
motivates his exploration of the naked human body. His goal? Edit just enough to elude the bots while still allowing the imagination to soar.
The end products—pieces in which genitalia and breasts are replaced by classical art and asexual inanimate objects—are more evocative than the unaltered nude images. He pixelates the peduncle of a lemon and replaces labia with the clean lines of a kayak floating in a dark expanse. Mona Lisa wears a leather harness; a woman bends over, and her hips flow seamlessly into the pages of a book. His work is a witty review of our sexualized, saturated but ultimately PG-rated culture of oversharing. Shiro demonstrates an appreciation for Instagram as his generation's proverbial fourth wall: always watching yet permanently invisible. While the app's rigid policing of nude images frustrates many artists, Shiro flirtatiously winks back.
We live in an era when everything is subjected to excessive control.
Born and currently residing in Grenoble, France, a city nestled between natural parks in the French Alps, Shiro speaks English coated in the kind of accent that suggests he spends his nights smoking Gauloises and pondering Foucault. His style looks borrowed from Zayn Malik; his chiseled face sports a short, well-kept beard. To complete the romantic impression, a quote from Plato is tattooed across his arm in French:
L'essentiel n'est pas de vivre mais de bien vivre.
The essential thing is not to live but to live well.
"It's important for me to fight taboos," Shiro says. "I don't understand why
Instagram
accepts the publication of a man's nipple while the publication of a woman's nipple is banned. Artistically, I think we've jumped backward."
Shiro's creative journey began in 2012 when he enrolled in his hometown's art school. From the beginning, he was fascinated by the potential of the human body. He began to upload minimalist yet suggestive illustrations of naked bodies to Instagram.
"There were a lot of erotic visuals," he says, "and I was banned because I didn't censor. That's why I started using collage, so that I could keep making work about the human body. Collages allowed me to be reborn."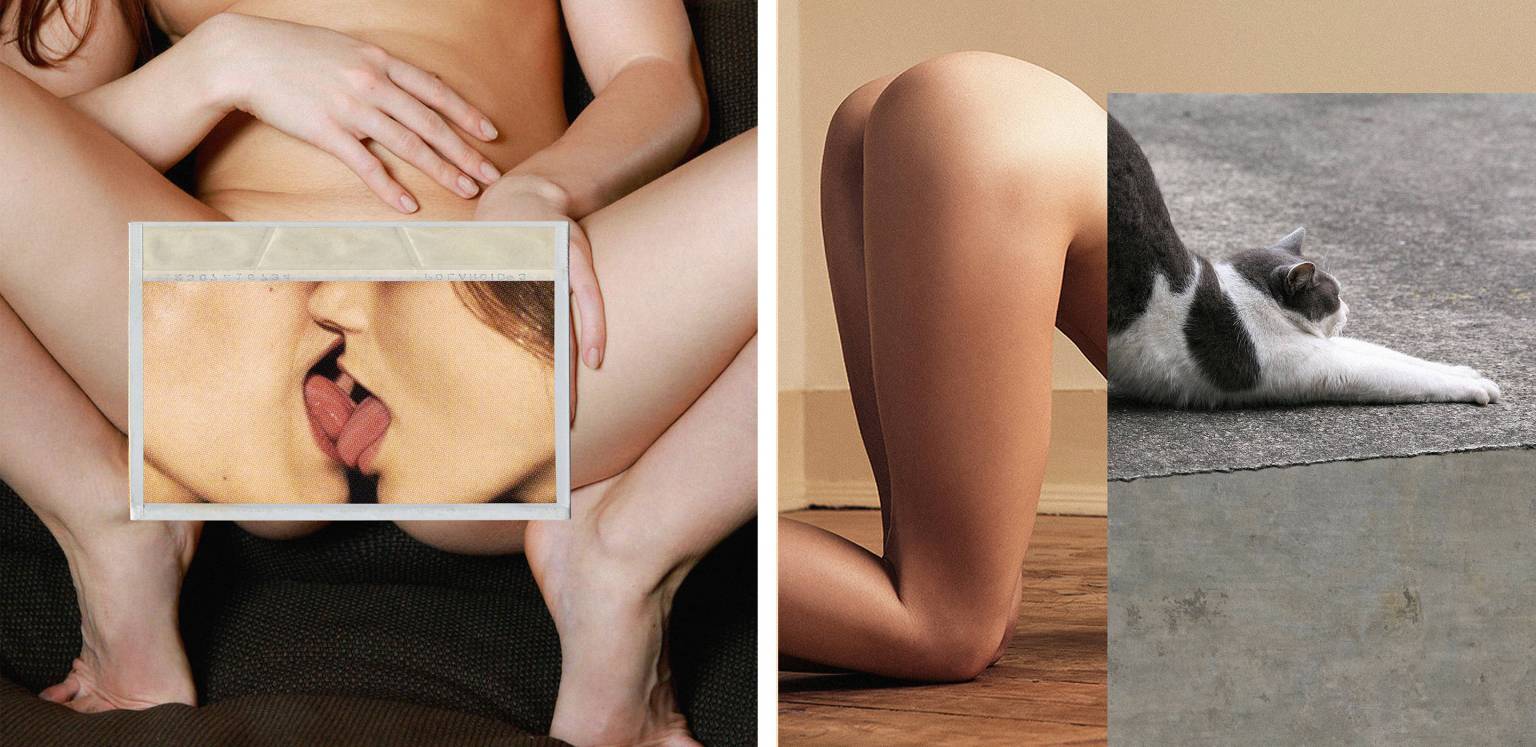 The discovery of his own "graphic identity," as he calls it, came in 2016 when he created his first collage,
Féline
. The abstract composition shows the lower half of a naked woman kneeling, her torso merging with the front half of a cat, which stretches forward to complete the pose. It's disturbingly seductive and delightfully cheeky. Art fans will notice in
Féline
allusions to two of Shiro's heroes: British painter David Hockney, a progenitor of the 1960s pop art movement, and American artist George Condo, master of deconstructed portraits.
It was through creating
Féline
that I learned to play with
censorship
and how that relates to publishing my work," he says. "The body of a woman is interesting to work with because there are many lines, curves and reliefs to exploit. I see it as a landscape."
But Shiro also sees how social media threatens those landscapes. He recalls
Senses'ored
, a collage he created that shows a woman with her knees spread; layered over the space between her legs, two women kiss, the shape of their mouths forming a not-so-subtle diamond. Although the image is provocative, the viewer's imagination is largely responsible for its eroticism, as Shiro has effectively censored the vulva.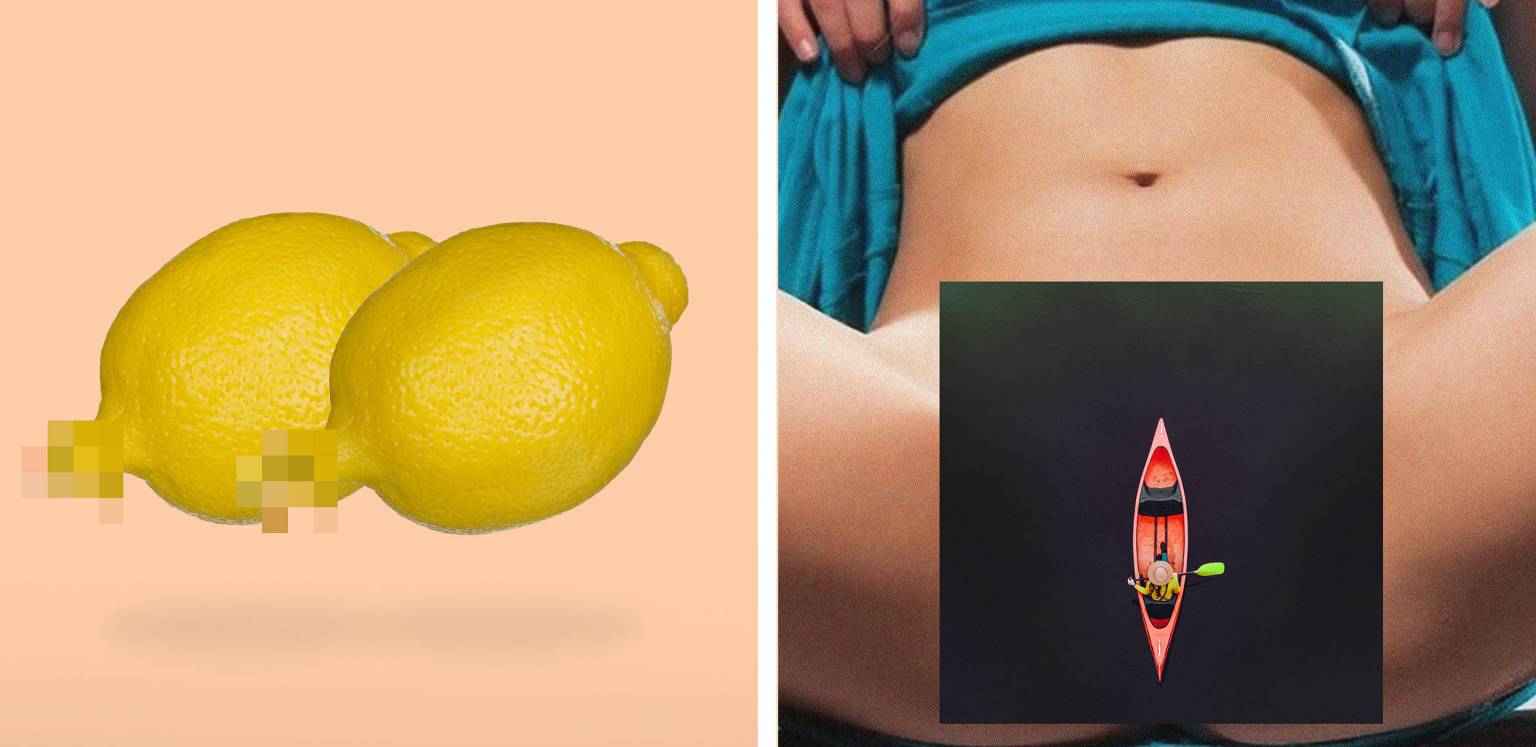 To Shiro's surprise, Instagram's moderators deleted the artwork moments after he published it. "I found it funny that it's literally called
Senses'ored
. It doesn't show anything sexually explicit," he says. "My collages can have such a strong trompe l'oeil effect that the moderator—or the bot that is supposed to do the policing—deletes it even when it doesn't break any rules. To me, that's a perfect example of abuse."
Last April, the Lyon, France–based arts and culture magazine
Ninki
hosted at a local café one of the first public exhibitions of Shiro's work. "He knows how to hijack the codes of pop culture," says the show's curator, Karim Bah. "His pictures are like a rapper's punch lines; they speak directly to our consciousness. To me, Émir Shiro is freedom of expression. He denounces and challenges society without harming people. He also knows how to have fun."
That might explain why his collages featuring reality TV celebs read so well next to those that reappropriate fine art: No matter the source material, the result amounts to a response to society's
views on sex
.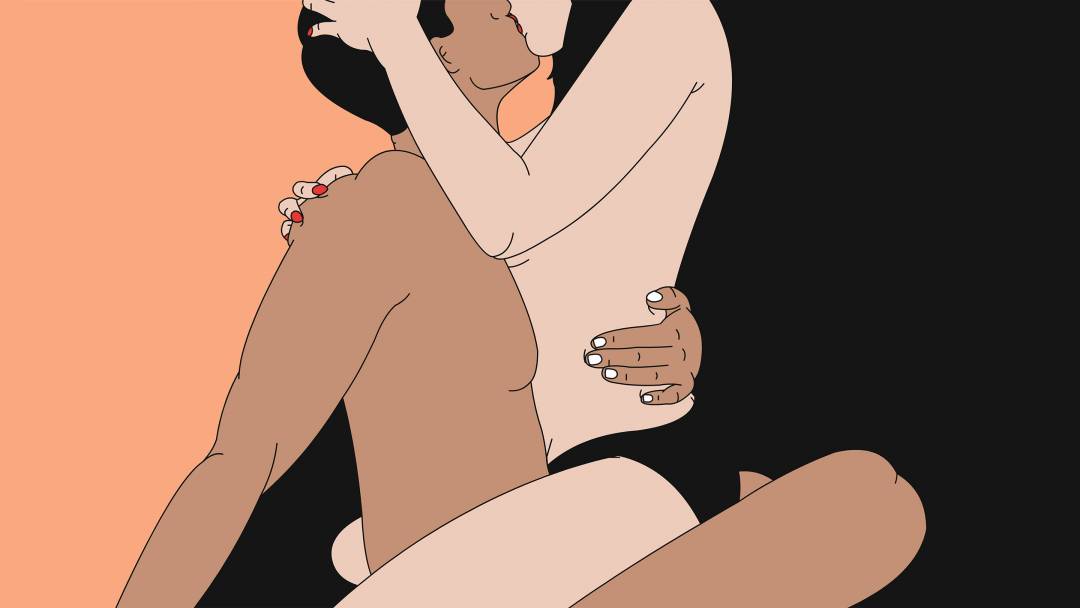 The project reflects on the complexity of the human experience
The upside, of course, is that sex sells. As Shiro's work has gone viral (he has an online following of more than 110,000), brands, advertisers and collaborators have come calling. "It's crazy how big companies contact me directly. Eighty-five percent of my contracts originate from my Instagram," he says. Swatch is one such partner. Last May, the Swiss watchmaker launched its Skin Irony collection in Paris by inviting Shiro to create images that symbolize its slogan, "Future Classic." He led a workshop on how to merge contemporary images with iconography from the past. With his art earning him thousands every month, he credits Instagram with opening the door to financial opportunities.

And yet, as if locked in a perverse yet beautiful dance, the app still sometimes deletes his images. His response to the suppression? Don't stop. Keep pushing boundaries, keep testing limits. "We live in an era when everything is subjected to excessive control," Shiro says. "People need to smile—especially in the world we live in."