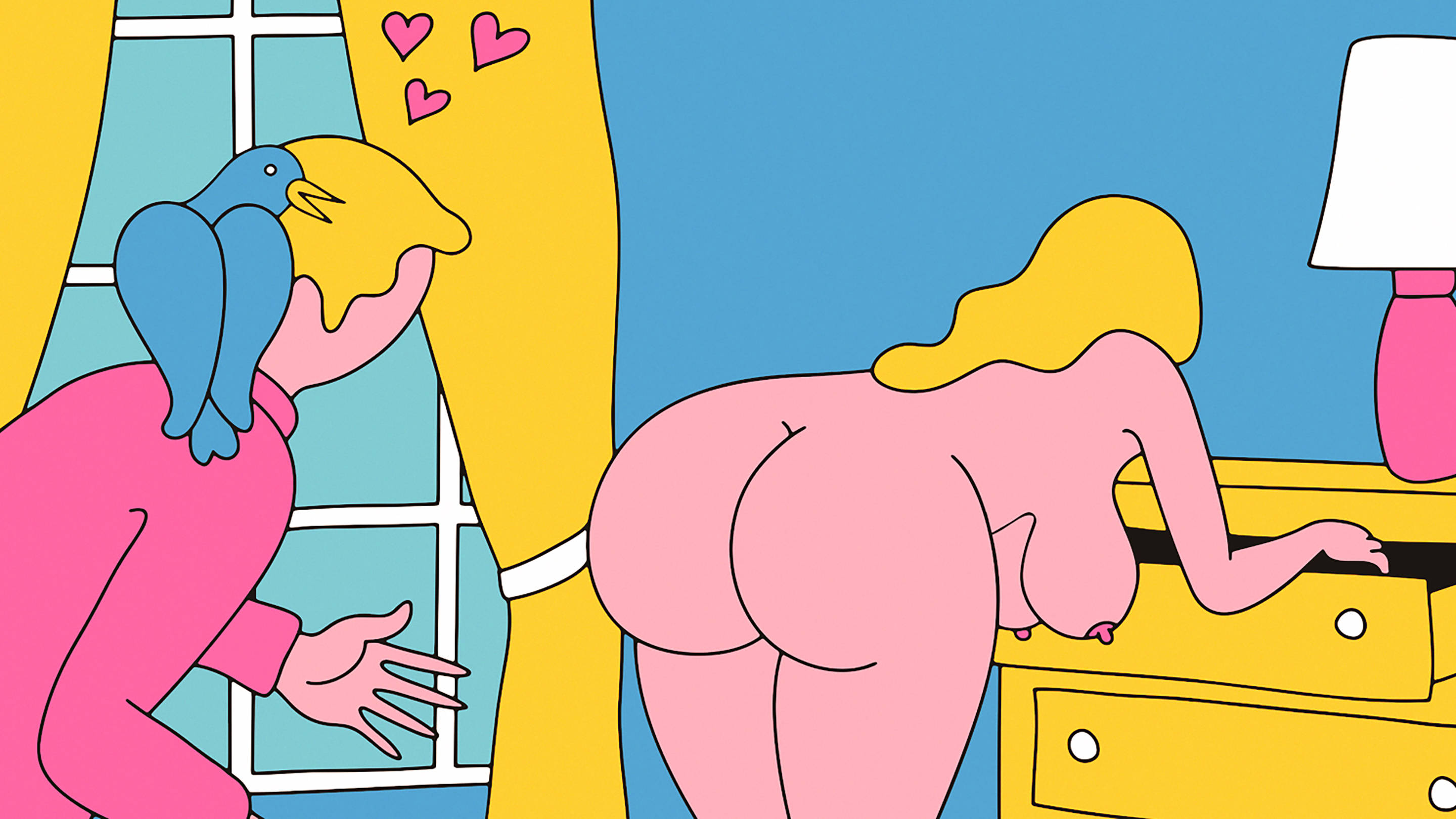 Finding Fucci: Get a Glimpse of the Mysterious Artist and his Erotic Art
Written by Lane Nieset

Published on

August 24, 2018
"Sorry, it's been a nightmare in between projects here," greets the 27-year-old pop artist known only as Fucci. While we've been trying to pin him down for a few weeks, the Toronto-based creator is in the midst of renovating his studio, building mezzanines and adding more storage space for canvases for his surreal nude paintings. Despite the expansion, Fucci is taking a break from his nonstop exhibitions. "The last exhibition felt rushed, a jumble of work produced throughout the years," he says. "The next exhibition will be more refined and follow a theme of work; I want to find the perfect balance for it."

The onslaught that he is referring to included participation in 17 exhibitions between 2016 and 2017, in response to his design debut for a Raf Simons x Adidas collaboration poster. The client found him on Instagram. When he launched his
social media account
in 2014, he used it as a platform for displaying the sexually driven cartoons he was doodling at his desk in between client projects at his corporate day job. What's led to the anonymous artist's social media success (where he's amassed a following of 60,000-plus) is how he's differentiated his work by being sexually expressive versus sexually explicit. Each piece of his vibrant pop art pushes the boundaries in a style that's provocative yet still sophisticated enough to hang above a sofa in the living room. "I don't want people to think I'm making porn comics," he says. "I try not to get too raunchy with my work."
Growing up in northern Ontario in the small town of Elliot Lake—considered one of the "most exciting ATV adventure destinations in Canada"—the artist joined his father at the body shop, admiring as he airbrushed pin-ups
on hot rods
. "It inspired me to pick up a pencil and start drawing," he says. Fucci started sketching cars before moving on to pin-up motifs motivated by Marvel characters like Wonder Woman (and, eventually, porn comics). As a teen playing in a punk band called Guttershark, Fucci designed the group's T-shirts and album covers before making art a professional passion, studying graphic design at the Savannah College of Art and Design. After graduating, he moved to Toronto with his girlfriend at the time, working on freelance projects until he hit a wall. "I was so fucking broke, I needed to find a job and decided to work as a designer," he says. "I started making good money, but fast-forward five or six years, and it sucked the life out of me."
It's almost like writing a story, and not everything needs to be from life experiences; it can be fantasy.

Coming from a graphic design-based background, painting was something new for Fucci. He started at square one, teaching himself how to figure draw. He borrowed backdrops from Disney animations, weaving pieces of furniture into pin-up style illustrations. "At the beginning, I couldn't really find my thing," he explains. "A lot of other artists out there were dabbling in a similar realm and it made me insecure at first, but I stopped paying attention to what people were saying." When he launched the Fucci account, he created a moniker that's a play on fake luxury goods ("I thought the name—fake Gucci—was sassy," he laughs), but he didn't intend for it to be an illustration project. He put up a few drawings, received positive feedback, and put up a few more.
Personal relationships and experiences initially played a role inspiring his female-focused art, but now, he says, "It's almost like writing a story, and not everything needs to be from life experiences; it can be fantasy." Sex and intimacy are constant themes, with subjects like lust
and voyeurism,
which can seem taboo, taking on humorous—and relatable—spins. In the comments on Instagram, followers (particularly women) respond to paintings of fishnet-clad legs and naked figures smoking cigarettes and drinking martinis, typing responses like "Very cool, I can relate to that one," or "My life."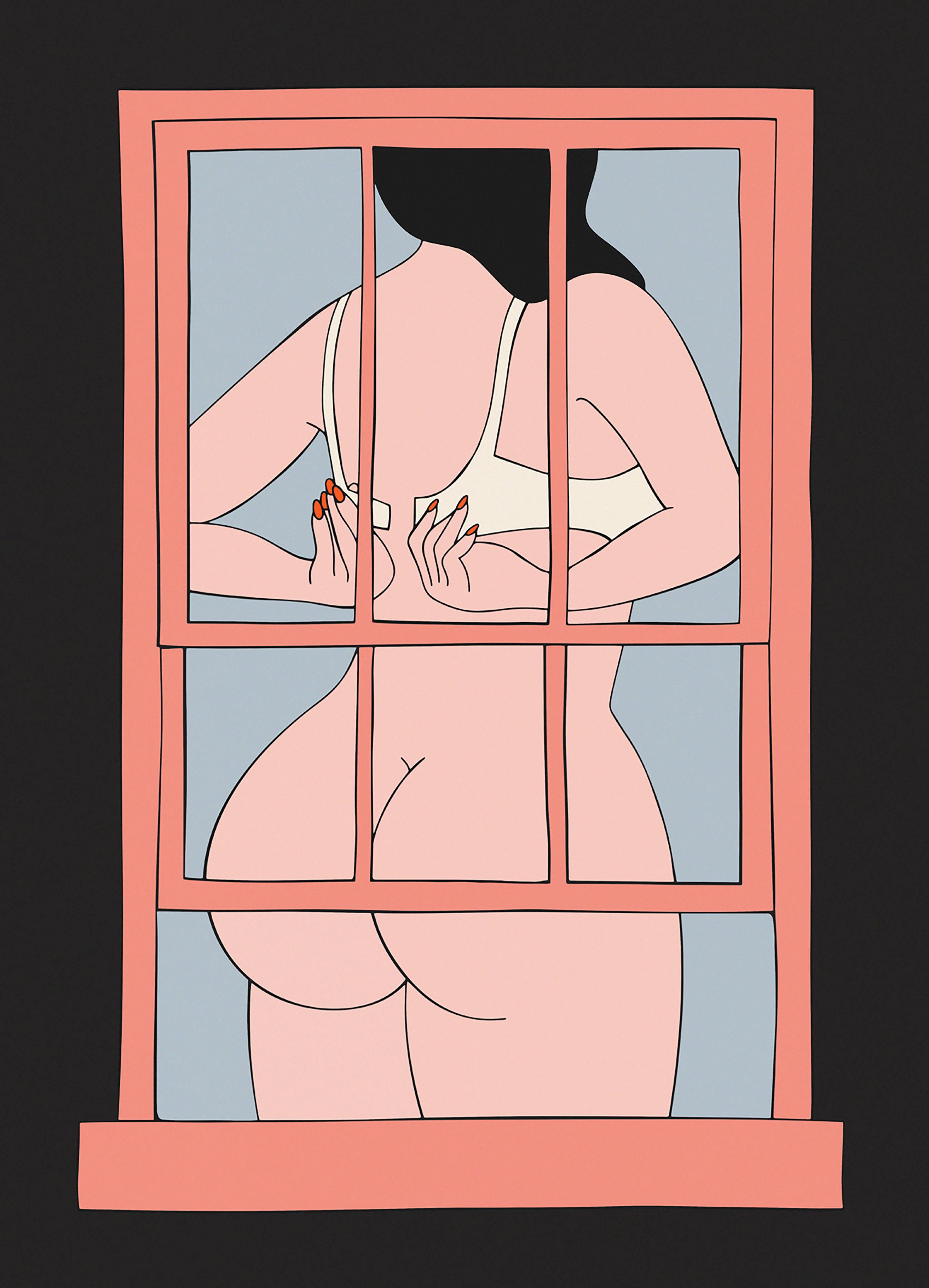 For the most part, however, Fucci doesn't read the comments. He focuses on his art and tries to leave his ego out of it—and the same goes for his anonymity. The artist commented in previous interviews he would rather blend into the crowd in a baseball cap at his exhibitions. "I wouldn't say I'm anonymous at all," he says, joking that he prefers to go by his nickname in case he starts spraying walls again one day. "My friends know it's me. If you know me, you know it's me."

One of his signature characteristics: the curvature of lines depicting women's bodies, an element he finds sexy. Women are faceless, but that doesn't mean they lack identity. Fucci was simply never a fan of drawing faces. He's been doing the faceless thing since the beginning, purposely cropping illustrations at the head and trying to tell a story without any facial expressions. "Art is a powerful thing and I can say a lot with a little," he says. Red manicured fingernails (gender bending the men, when they are depicted, with feminine hands and long, talon-like nails) and 50's-style high heels play a large role in portraying a story that often revolves around sex. "Sex is so prevalent in modern society, and everything is becoming more and more risqué, and eventually that word won't have meaning," he says.

As for when Fucci plans on shedding the anonymous shell: "Maybe someday when I have paparazzi," he laughs. For now, you'll have to know him through his canvases, which center around the three B's: birds, boobs and butts, of Kardashian proportion.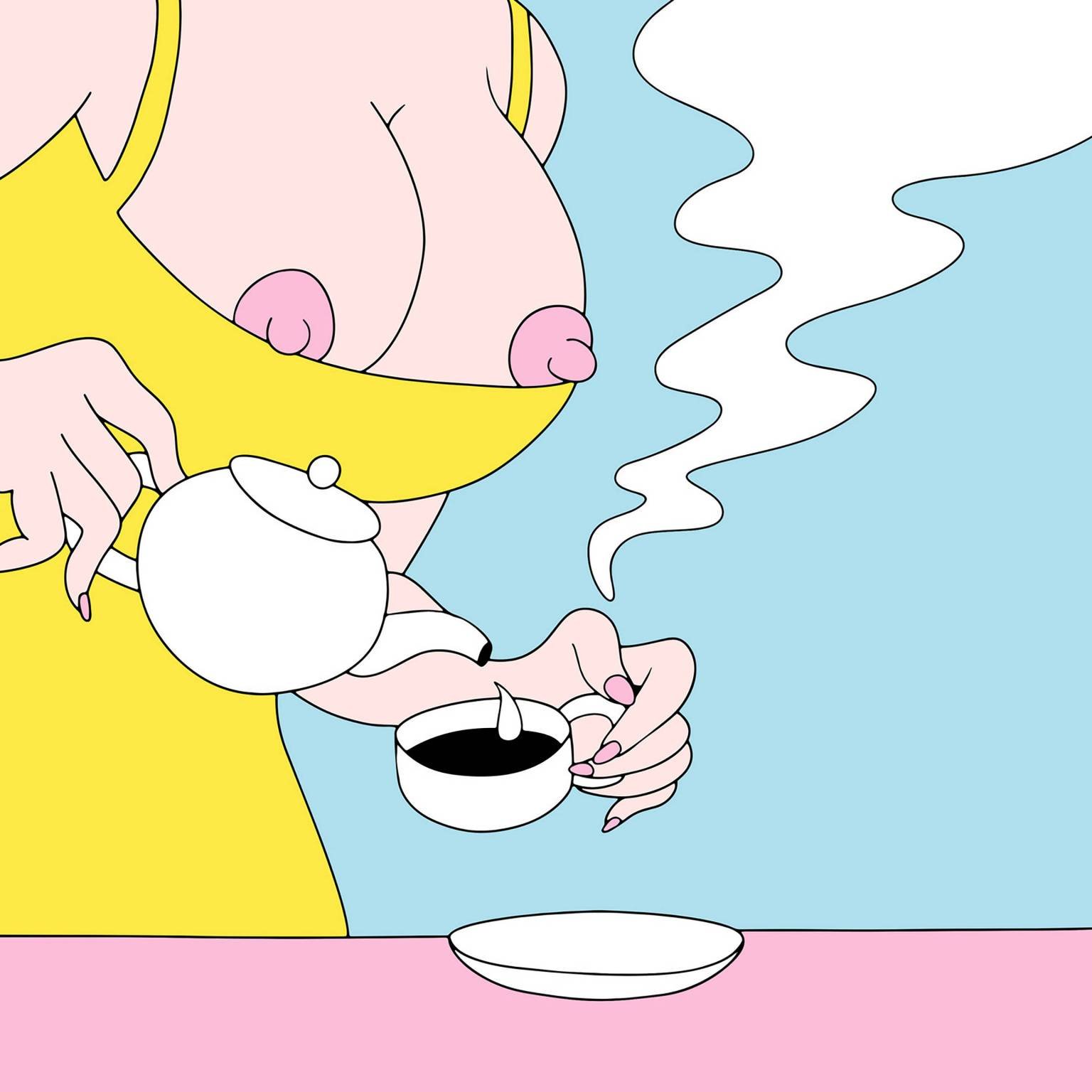 Since Instagram changed its nudity guidelines, artists on Instagram are able to share more