About two years ago, I was sent my very own strap-on. It was part of the sex toy line that Broad City released with Lovehoney, which made it pretty perfect. Since that fateful episode where Abbi slid on her own harness and "plowed it like a queen," I'd been reevaluating my relationship to pegging. I never used the strap-on in question, and wound up gifting the (unused) trinket to a friend. But since then, the idea of pegging has always lingered in the back of my mind.

And the men I've had relationships with seem down to peg, too. More than one has, unprovoked, explained to me their desires to get fucked in the ass. It's the kind of dynamic switch that hints to me that maybe masculinity is on the road to healing from its toxicity. I mean, if a chick wielding a strap-on and a man willing to submit to being pegged aren't the mark of progress in gender stereotypes, I'm not sure what is. This is the future that liberals want!

But since, like anal sex, one cannot just pick up any ol' strap-on and go to town, I decided to talk to a pro about how to shop for a harness. J RodeoH is the founder of RodeoH, a brand of underwear harness, which were created for people who didn't want to deal with the strap buckles of a traditional strap-on. But the fitting and shopping process is similar, regardless of what kind of strap-on you're buying.

Ahead, J RodeoH takes us through everything you need to know before buying your first harness. Get ready to plow it like a queen.

You shouldn't trade in your values for an orgasm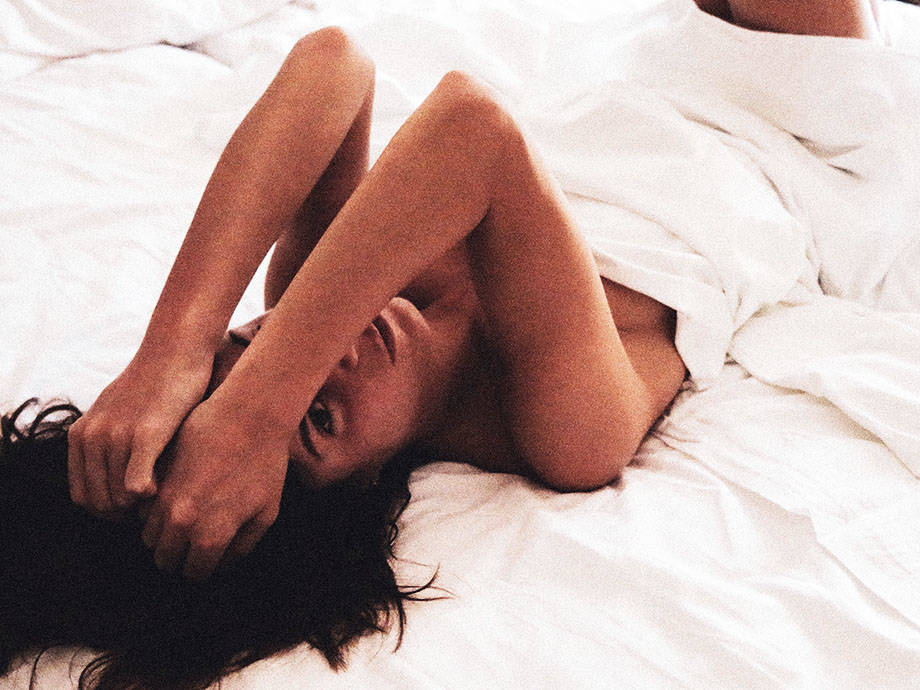 Picking The Right Harness For You...
Even though their brand sells underwear harnesses, J RodeoH says it's crucial for the wearer to pick a style that works best for them. "When shopping for a harness, the wearer should select a style that they will feel comfortable and sexy in," they say. RodeoH sells unisex panties in a variety of styles, so that shouldn't be too difficult. A lot of partners actually find the process of picking out their harness as a fun kind of foreplay, so consider involving your partner in the shopping process. A lot of strap-ons are sold in sex shops, but J RodeoH says that online shopping can be easier for newbies. "You can try on a lot of styles in the comfort of your own home," they say.

As far as fit goes, J RodeoH says that any harness you use should be snug. "It should fit tighter than regular underwear in order to support the dildo," they say. There shouldn't really be a difference between buying a harness for a partner with a penis versus a partner with a vagina, but J RodeoH says that it's always a good idea to ask the brand in question if you aren't sure which direction to go.

It's important to match the O-ring (the spot in the harness where the dildo sits) to the dildo you're buying. The dildo needs to fit in the O-ring snugly in order to work. Dildo size depends on how experienced you are with anal sex. "We recommend beginners to start out with a small toy, about the size of a finger," J RodeoH says. "You can always go bigger once you and your partner are more comfortable."

It's also a necessity to buy the right dildo for your strap-on. J RodeoH says that a lot of their customers try to use suction cup dildos, but that they're too soft. "Always use a harness-compatible dildo with a firm, flared or ball base for the optimal experience," they say. You could also purchase a double-sided dildo, or one with a vibrating base, so that you can get some stimulation while you wear it, too.

...And Then Use It Correctly
Like with anal sex, it's important to use as much lube as possible. RodeoH exclusively recommends silicone dildos, as they can be sanitized. "With silicone toys, you want to use water-based lubricants," J RodeoH says. "For pegging, we recommend special anal formula gels, as they are a thicker texture and longer-lasting." Brands like Elbow Grease and Lelo sell water-based lubes that are great for anal sex.

J RodeoH suggests using a condom with your strap-on, especially if you're non-monogamous. You should also sanitize your toy after every use, and wash your harness, too. It's also a good idea to use a different dildo and harness with each partner. The dildo is for safety, and the fact that each ass likely requires a different size dildo. And even though RodeoH's harnesses are washable, "It is always recommended to use a new harness with a new partner," J RodeoH says. "Safe sex is always the best sex." Amen to that!