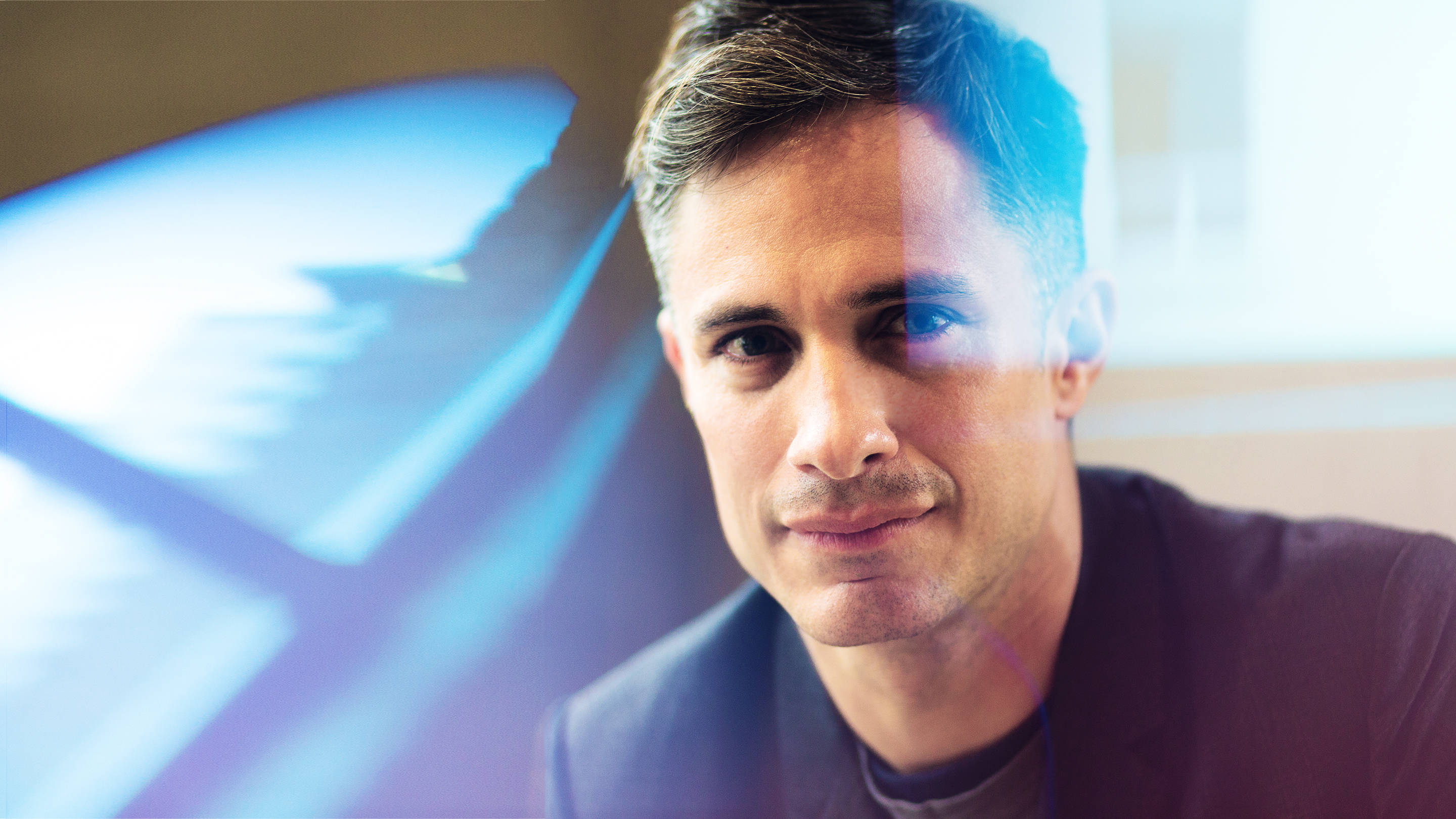 Gael Garcia Bernal on Making Mexican Movies in the Trump Era
Written by Daniel Barna

Published on

October 03, 2018
The first thing I noticed about Gael Garcia Bernal when we sat down at last month's Toronto International Film Festival, was how young he looks. Like most Americans, I first encountered Bernal in 2002, when he starred as a horny teenager in the beloved Mexican road movie Y Tu Mamá También. And save for a few streaks of grey, he still maintains the youthful charisma and boyish good looks that made him an instant heartthrob after that Oscar-nominated film's release. In the years since, Bernal has occasionally dipped his toes in the Hollywood machine, most notably as the eccentric conductor in Amazon's criminally underrated, Golden Globe-winning comedy series, Mozart in the Jungle.

But one can't help get the sense that despite his success stateside, Bernal prefers living and working in his native Mexico. That love of country courses through his latest film Museo, which tells the true story of two local misfits who pulled off one of the largest art heists in the country's history, when they made off with over 140 items from Mexico City's National Museum of Anthropology.

As Bernal explains to Playboy, the film—directed by Alonso Ruizpalacios, and currently in limited release before it begins streaming on YouTube—was a deeply political endeavor, which comes at a time when the relationship between Mexico and the U.S. is particularly strained over the toxic rhetoric coming from the man in the Oval Office. Here's Bernal—whose recent projects also include the upcoming Maggie Gyllenhaal-starring Netflix film The Kindergarten Teacher, and a voice role in last year's Coco—on growing up in Mexico, making movies in his native country and how he tunes out Trump.

---
What do you think was your character's main motivation for turning to a life of crime?
It was a lot of things. He was a bit of a black sheep with great potential and hubris. I think he did it because he knew he could get away with it. Impunity leads to more crime being committed. Being able to get away with things lets you get away with more things, as some presidents have shown us.

A life of crime can also be pretty seductive in some respects.
Yes, exactly. There's actually a specialization of art historians who focus on theft, and this robbery was one that fascinated people from all over the world. The museum is free. It's a place where you feel like what you're seeing is yours. There's a tacit understanding, a social contract that we agree to every time we walk into the museum. It's strange that these guys, being from Mexico, did this. At the time, authorities thought they were a band of criminals from another part of the world. They were sure it was connected to something else. It was during the years of the Contra guerrillas in Central America, and maybe they thought it had something to do with that. They just didn't know.
Brooklyn Nine-Nine's breakout on coming out twice—and the beauty of labels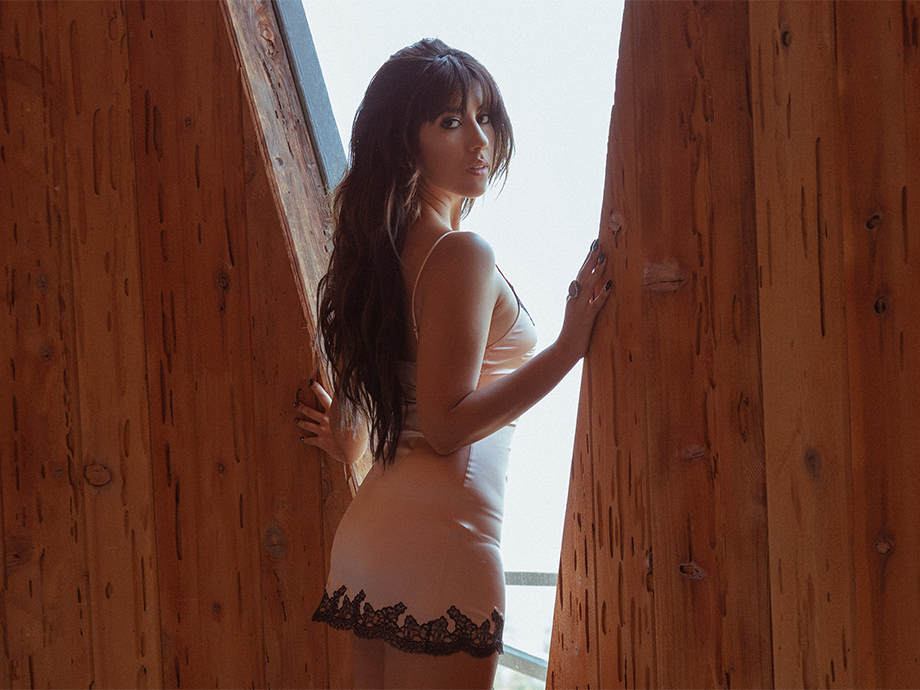 Did you know anyone like this growing up?
Of course. Anyone that was brought up in those times, in those neighborhoods, when everything happened in the streets, there was always someone that was a little bit shady, and maybe it was very innocent. Maybe he stole yogurt and gave yogurt away. It's like that friend that you have that is able to talk to police. We all recognize that archetype.

Is it important for you to tell stories that are rooted in Mexico?
For me, it is the place where I can fly, where I can work in my mother tongue and expand my artistic journey. Actors don't talk about that, but I want to have an artistic journey.

So one project informs another?
Yes, there is an artistic search that I really consider. There's no reason to do this, otherwise.

Do you ever use your art to make a political statement?
Yes, I've done it my whole career.

What are the major differences between working in Hollywood and working in Mexico?
Well, in Mexico, the films are seen as cultural and educational because they're made with subsidies from the government. It gives you the opportunity to do whatever you want without having a huge budget. Hollywood is an entertainment industry. It's about what sells. I don't want to go into that discussion because I don't understand what sells and what doesn't. I have no idea. But it is a whole different conception of the world, in a way. It's exciting to see that these kinds of films have a very strong impact in Mexico and Latin America. Unfortunately, in the U.S., the impact of films in a language besides English has been on the decline. It's kind of a sign of what's happening culturally in the United States. It's a shame because there was a time when a film like Museo would get a wide release.

There's nothing more humiliating than trying to counter-argument a lie. Why do I have to convince you that I'm not a criminal and a rapist?

Thank goodness for YouTube.
Exactly. These new purveyors of content are able to reach audiences in different places. I do believe there is an audience for this film, and I do believe a lot of people want to watch movies that are not in their own language.

I agree. Your friend, Alfonso Cuaron, can attest to that with his new movie, Roma, which is going to be seen by a lot of people when it drops on Netflix. I take it you've seen it?
Wow. It's incredible, and it's going to be seen all over the world. After Gravity, he could have done anything, and he made a black-and-white film on 65 mm. It's the smartest career move. He had nothing left to prove, so he went and made a film in Mexico for 108 days. What other film allows you that possibility? James Bond, maybe.

I think films like Museo and Roma could help bridge the gap between Americans and Mexicans that's been widened since Trump took office.
Its really bad now. I just stopped listening. I'm not going to interact in that silly, superficial discussion. There's nothing more humiliating than trying to counter-argument a lie. Why do I have to convince you that I'm not a criminal and a rapist? Why should I have to do that? It's humiliating, and it's full of indignity.

Have you tried to disengage with all the nasty rhetoric?
I don't watch TV. I blocked that guy [Trump] on Twitter, and blocked many people that talk like that. It's just ridiculous and sad. It's also unfortunate because I know it's not the reality of the fraternity that exists between both countries, how we're so interdependent emotionally, culturally, socially and economically, so I'm not going to engage with someone that thinks these two countries are not connected. Because they are. They inherently are. They share a very similar story, and they share a similar future as well.

Are you worried about the lasting impact that he could have on the relationship between the United States and Mexico?
It's already caused huge problems. The amount of anger that's being deposited, and the amount of people that are going to want to change that, is huge. When these kids that are being born now are looking back when they're 18, I'm curious to see what's going to happen. They have all the right to say, "How did that ever occur? How was that possible?"