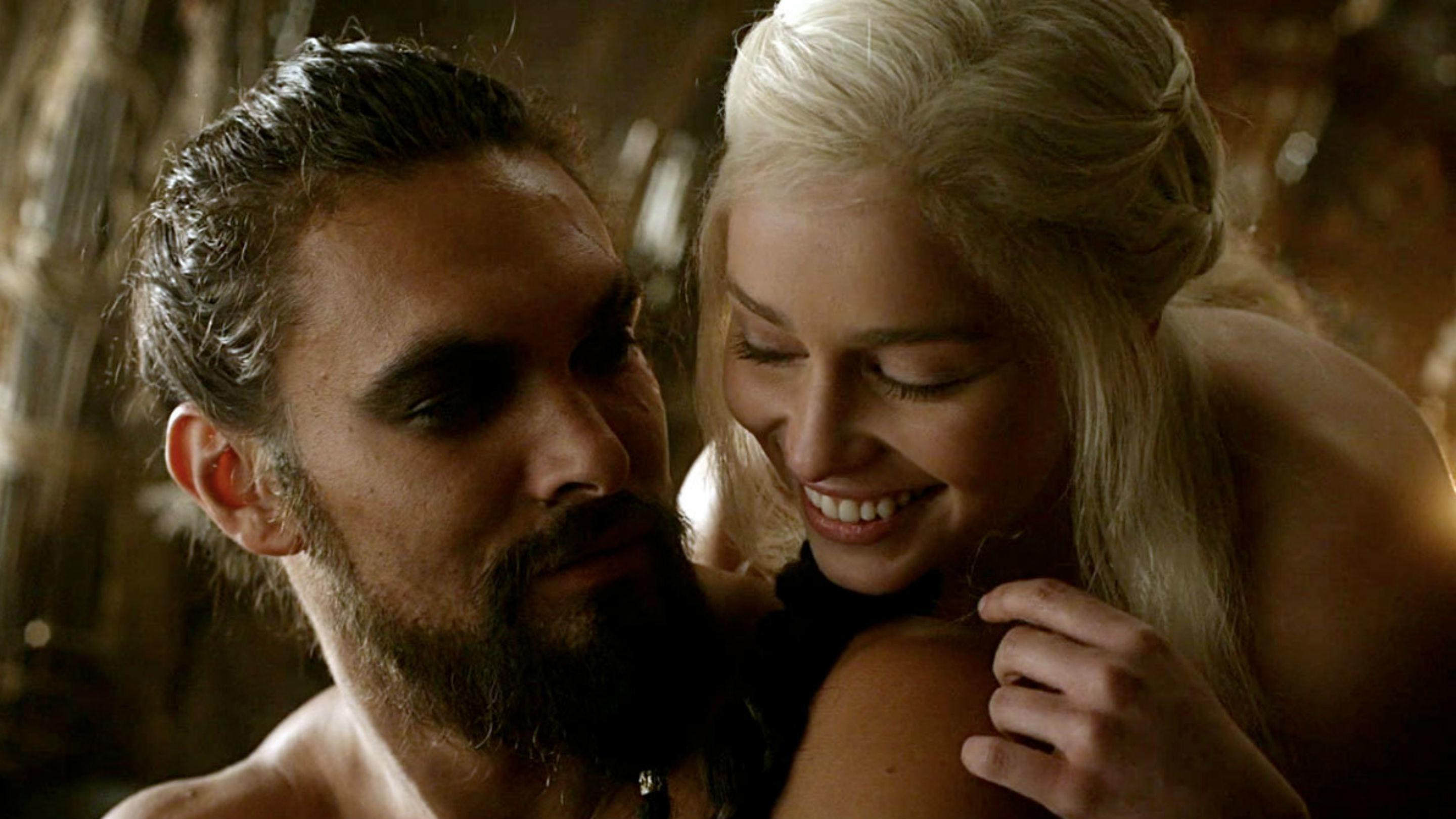 Will 'Game of Thrones' Creators Fit With the 'Star Wars' Universe?
Written by Matthew Jackson

Published on

February 06, 2018
The Star Wars universe is expanding—again. Lucasfilm and Disney announced Tuesday that David Benioff and D.B. Weiss—best known as the showrunners and creators of the HBO fantasy juggernaut Game of Thrones—will be heading to a galaxy far, far away to create "a new series" of Star Wars movies.
As soon as they're done with
Thrones
' final season (expected to air in 2019), Benioff and Weiss will begin writing and producing the series (no directors have been named). Lucasfilm's announcement clarified that their films will be separate from both the main
Star Wars
saga
and
the
new trilogy of films in development from The Last Jedi director Rian Johnson
. Other than that, we know nothing about these films. There are no story details, no release date and certainly no casting news, since we likely won't see anything concrete until at least 2020. Still, because it's Lucasfilm, and because Benioff and Weiss have become heavy hitters over the last few years, it's hard not to immediately ask the question: What does this mean for the future of
Star Wars
?

What comes to mind first, because of the ever-present specter of the violent, cruel world of Game of Thrones in pop culture, is just what kind of content Benioff and Weiss are expected to deliver to the Star Wars mega-franchise. They've made names for themselves in Hollywood by giving us week after week of war, fire, murder, rape, beheadings and a thousand other medieval fantasy brutalities, and millions of fans have eaten it up with a spoon. Star Wars—despite recently including darker (but still PG-13) takes like 2016's Rogue One—is not known for most of those things.
Could this mean a kind of Game of Thrones in space, complete with explicit sex and brutal violence?
In the George Lucas era,
Star Wars
was explicitly designed to be family-friendly, and for every severed hand, you got a cute droid or a dozen Ewoks. The Disney era has largely continued that trend (porgs!), and they've thus far showed no sign of venturing beyond PG-13 films. One virtue of the franchise espoused by both Lucas and current Lucasfilm head Kathleen Kennedy, though, has always been that
Star Wars
is a literal galaxy populated by billions of characters from all backgrounds and persuasions, and it's therefore a place where many different kinds of stories can be told.
Could that include a kind of
Game of Thrones
in space, complete with explicit sex and brutal violence? Of course it could. Whether Disney would agree to release such a film is a different story altogether. While it's natural to associate the guys behind
Game of Thrones
with something automatically R-rated, it's also worth noting that their past careers do not dictate their storytelling futures, particularly since their success at HBO has opened them up to all manner of Hollywood opportunities. In the press release announcing this new series, Benioff and Weiss essentially describe themselves—like Johnson and
The Force Awakens
director J.J. Abrams—as lifelong
Star Wars
fans.

That kind of love of a franchise means they may not be inclined to step in and try to shake things up with something gritty and raw. Before taking the reins on The Last Jedi, Johnson helmed two R-rated films (Brick and Looper), but when he stepped into Lucasfilm's sphere, he was more interested in making a Star Wars movie than pushing the envelope with R-rated content. It's quite possible that Benioff and Weiss feel the same way.
Outside of the realm of Star Wars, this news also calls into question what the future holds for Confederate, Benioff and Weiss' previously announced HBO series about a modern world in which the institution of slavery still exists in America. Despite controversy and strong online opposition to the series, HBO has previously said it plans to continue with its plans for the project. Now, Benioff and Weiss seem to have landed a bigger, and safer, opportunity in Star Wars. We still don't know if that means Confederate is dead or merely postponed, but perhaps it's better to forget about that show entirely.
Finally, let's look at this in terms of the big Star Wars picture. This is the fourth consecutive year in which we'll get a new Star Wars film (2018's model is May's Solo: A Star Wars Story), and that trend is likely to continue for the forseeable future, if Disney has its way. Plus, in addition to the films are the comics, novels, games and TV series in existence and in development.
Indeed, Star Wars is going strong right now; The Last Jedi's global box office sits at $1.3 billion and counting, despite that middling audience score of 48 percent on Rotten Tomatoes. But even if you're a fan who can't enough, you have to wonder at some point if we're living inside an expanding galactic bubble that's going to one day burst. And it's reasonable to worry that a new film series from two TV writers who are no strangers to controversy might be the thing that bursts it.
It's too early to tell. Right now, Benioff and Weiss just have to hope the Force is with them.