This week, Grey's Anatomy became the longest-running prime-time hospital drama in the U.S., beating out ER, which ran from the first Clinton administration all the way through the first few months of Obama. The Grey's Anatomy of 2019 is not the same show you might have enjoyed back in 2005. There have been at least five doc deaths (RIP McDreamy, McSteamy, Lexie, George and that one intern whose own classmates barely remembered her but who died by electrocution). Seattle Grace became Seattle Grace Mercy West became Grey Sloan Memorial. But what hasn't changed in the 15 seasons and 332 episodes is how quietly groundbreaking the show has been, not least of all because of how the show dealt with sex, how the doctors talked about it and what lessons the writers were trying to impart on viewers.

Seattle Grace is a teaching hospital. And while it taught its interns and residents all the technical medical procedures (technical medical procedures whose names I feel like I should have at my disposal to a greater degree than I do, as I've been watching this show for almost as many years as I was in school, K-through-college), it has also taught them to be better people. Part of that lesson is general compassion, a solid bedside manner. And some of it is to stop being judgy when sex is involved.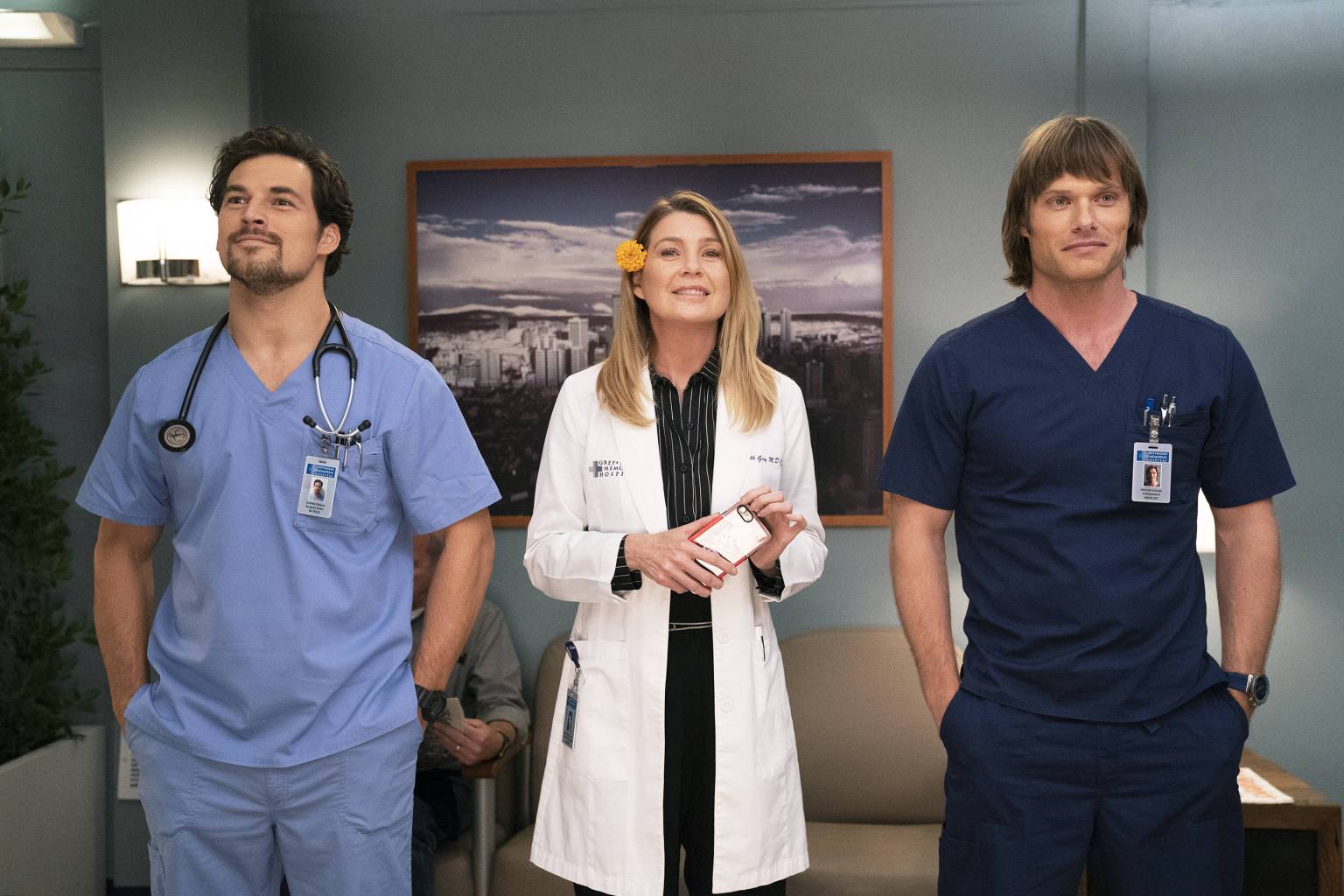 Sometimes, the show plays these educational moments for laughs, like in a season two episode that has Cristina (Sandra Oh) skeptical of a man using porn as a method of pain management (after traditional meds prove ineffective). But when a power outage leaves him without his fix and writhing in pain, she agrees to tell him her own NSFW story, giving the man some relief and the internet one of the show's most GIF-able moments (those three naughty nurses were also saucy and bad). Yes, it's funny to watch Oh have dirty story time, but it's also a clear instance of a doctor accepting an unorthodox way sex can help a patient—if the hospital can manage to shake off any overly prudish rules.

Often the moments of sex-positivity are more heartfelt. In season four, as two teenage brain-cancer patients prepare for surgery, they ask for their doctor's help to get them alone time together before going under the knife. While McDreamy (Patrick Dempsey) and Meredith (Ellen Pompeo) could have easily just arranged for some kind of gurney drive-by kiss, they get them into the same room, guard the door and even run interference with their parents. This all comes after Derek assures his young patient, after she asks for a review of sex in general, that it's "magical" ("With the right person," Meredith underscores).

The show has always taken a stance that sex isn't something to be whispered about or be ashamed of, but to be embraced.

There have also been moments when the doctors get a big lesson in sensitivity and the need to respect even the idea of someone's sex life. When an obese (to the point of being housebound) man comes to the hospital for treatment, accompanied by his pregnant wife, the interns and resident marvel, then giggle at the idea of a man so heavy actually having a sex life. But they (and by proxy, any viewers who had had similar thoughts when the character was introduced) are completely shut down by his wife, who rightly points out cruel speculation about someone's sex life, or their difficulties having one, is never OK.
With over 300 episodes,
Grey's
has run through countless bizarre, intriguing and even head-scratching sexual scenarios. There was the senior citizen who had to convince his family he wasn't dead yet, and if he wanted to spend his money on a penis pump and the chance to have some satisfaction in his old age, that was his right. There was the woman who suffered from spontaneous orgasms, who was seeking treatment to make sure toe-curling pleasure didn't lead to another car accident, and who wanted to be assured that post-surgery, she would be able to get sexually triggered orgasms (her doctor assured her she would). And there's the unforgettable scene featuring a midlife couple in a serious crisis—his genital jewelry caught on her IUD, linking them in a kind of post-coital handshake indefinitely.
Through all the story lines over all these years, when it comes to sex on
Grey's
, there have been two constant threads. The doctors are probably having it on elevators—and when the patients are having it (or want to be having it, or wanting to have it be better), the doctors, after a slight learning curve, are ready to help. The show has always taken a stance that sex isn't something to be whispered about or be ashamed of, but to be embraced. Which is a pretty progressive standpoint coming from a show that got its start before the invention Twitter, YouTube's first video or
Justin Timberlake
bringing sexy back.
The HBO hit bounces back with its recently concluded third season, and an evolving role for women