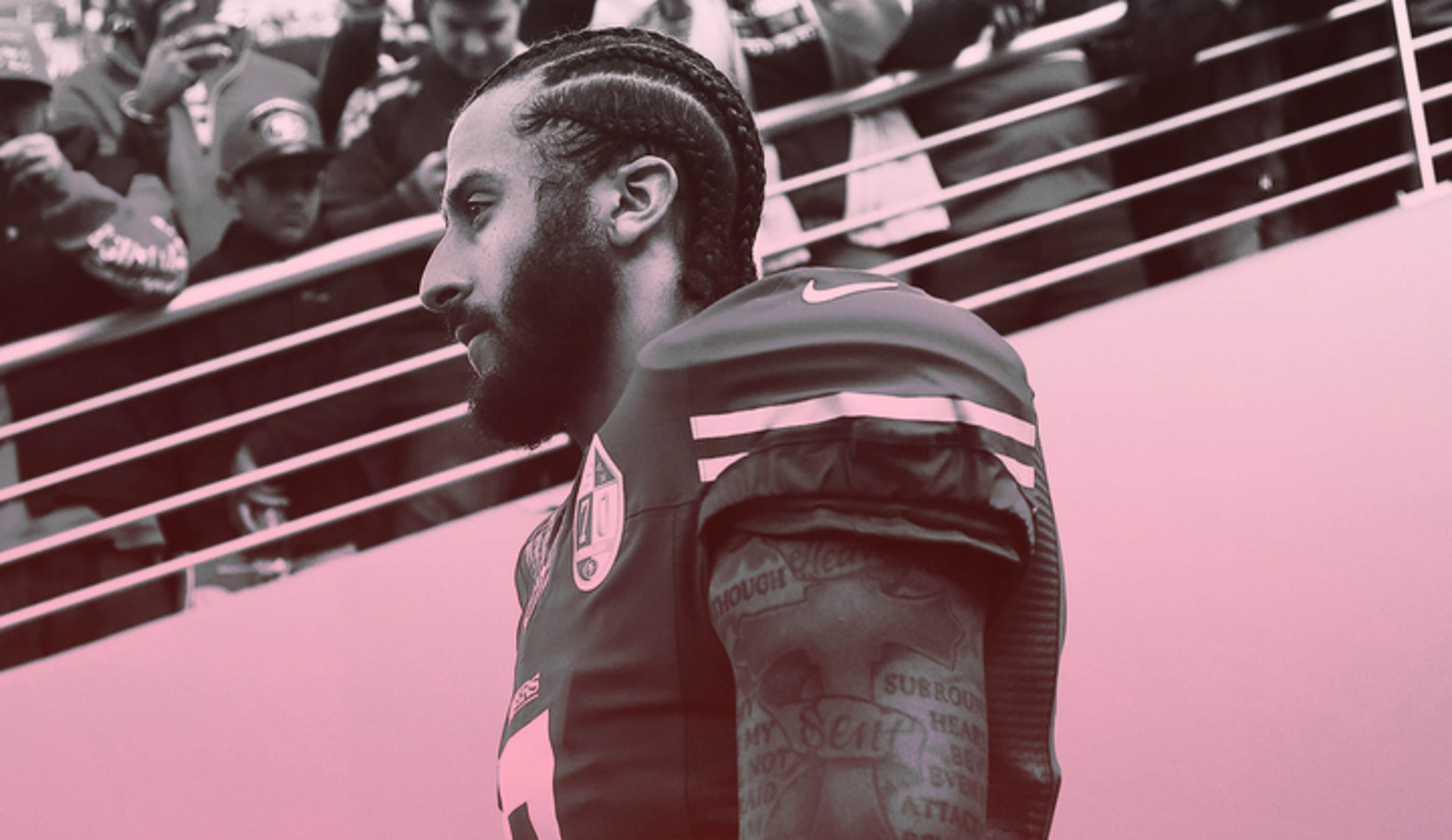 How the NFL Dropped the Ball—and Where to Pick It Up Next Season
Written by Kenya Foy

Published on

December 18, 2017
You don't have to be a die-hard football fan to find yourself in front of a flat-screen halfheartedly watching a game with a group of pigskin lovers and occasionally even cheering when a team scores.

As one of those casual viewers, I won't be hosting Sunday night watch parties anytime soon, specifically given the National Football League's treatment of
players who kneel during the national anthem
as a protest against police brutality and systemic racism in America. When the league attempted to tackle these players instead of the social injustices that they seek to remedy, my NFL viewership, along with that of many others, went from technical to non-existent. According to experts, the protests are partially responsible for the NFL's
steadily declining ratings
.
In a presumable attempt to atone for its mishandling of the protests, the NFL owners recently proposed a plan to donate $100 million toward social justice initiatives. But not even the players were moved by this pile of glorified hush money. Some even accused NFL commissioner Roger Goodell of "trying to buy an end to the protests."
Paying for players' silence against social injustices makes it difficult to appreciate some of the seemingly genuine steps the league has taken to facilitate growth as an organization. In January, the NFL hosted a forum to help women secure coaching and scouting roles in the league and later took part in a Super Bowl Town Hall meeting, which outlined "the reach and impact of NFL athlete activism," along with ways that the sports industry can effect social change. In October, the NFL threw its "full support" behind the Sentencing Reform and Corrections Act of 2017, which "targets enhanced mandatory minimums for prior drug felons, increases judicial discretion for sentencing and reforms enhanced mandatory minimums and sentences," ESPN reports.
But after a study found evidence of chronic traumatic encephalopathy in nearly all 111 deceased former NFL players whose brains were examined by researchers, SB Nation presented evidence that the league continues to deny that CTE is a problem by only supporting certain concussion research partnerships. It sounds an awful lot like its relationships with its activist athletes.
Then there's the matter of the NFL's violence problem. Earlier this year, Goodell praised the league for having "made very important progress, not only on domestic violence, but personal conduct policies in general." Still, this summer's draft included at least three players accused of assault and rape, with one of the draftees being caught on film knocking a woman unconscious, Chicago Tribune reports.
In the past, black players have accused the league of refusing to draft them at certain positions because of their race, and more recently, Jacksonville Jaguars owner Shahid Khan said, "You've got a bunch of 85-year-old guys who don't think they're racist, but they are racist." He later claimed those were opinions he'd heard expressed by others instead of his own views, but there's plenty of proverbial smoke to support the validity of those sentiments. In another instance of a supposedly misconstrued statement, Houston Texans owner Bob McNair compared NFL players to inmates in prison, for which he later apologized.
Finally, Colin Kaepernick still isn't on a roster. He even filed a collusion grievance against the organization earlier this year. The case has yet to be settled, but as Slate points out, "more obviously inferior quarterbacks" have places on the field and Kaepernick does not—not to mention the fact that the Baltimore Ravens team owner admitted that the protests contributed to the former player's unsigned status. Clearly, the NFL has miles to go in terms of racial progress because it doesn't understand that speaking out against the marginalization of blacks in America isn't something many of its players have the luxury of prioritizing below the league's bottom line.
Those factors make it impossible for me to support an organization that can't find a balance between its financial and social interests. Deadline cites rumors that in the 2018 season, the NFL will simply keep players in the locker room during the national anthem. If that comes to pass, it'll be interesting to see if and how protesting players will continue their demonstrations.
Unless something happens to bring about a major overhaul of the organization (like Diddy making good on his dream to purchase the NFL), the league has its work cut out for it in 2018. Understanding all the strides the NFL still has yet to make begs the question of whether it makes sense for Kaepernick to even want to set foot back on the field. Even though my viewing habits won't make or break the NFL's ratings, I'll pass on watching on principle. Instead, I'll stick to Netflix and pizza, but it definitely won't be from Papa John's.